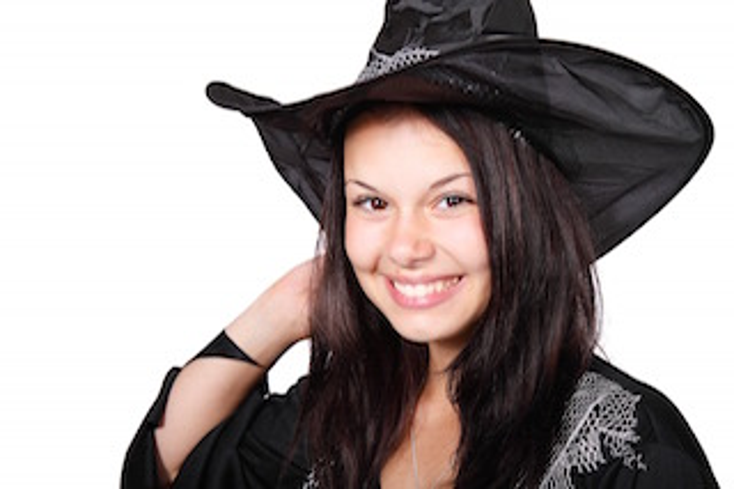 NRF predicts spending will decrease slightly from last year.
More than 157 million Americans will celebrate Halloween this year, according to the National Retail Federation's Halloween Consumer Spending Survey, conducted by Prosper Insights & Analytics.
The average person celebrating will spend $74.34, compared with $77.52 last year, with total spending on Halloween expected to reach $6.9 billion.
"After a long summer, consumers are eager to embrace fall and all of the celebrations that come with it," says Matthew Shay, president and chief executive officer, NRF. "With a bit more confidence in their finances and still enjoying the perks of low gas prices, we expect those celebrating Halloween this year will look for several different activities to do with their family and friends. Retailers of all shapes and sizes will welcome millions of shoppers with promotions on candy and decorations and of course, costumes."
Consumers celebrating Halloween plan to spend an average of $27.33 each on costumes for the whole family, with a total of $2.5 billion to
be spent on costumes nationwide. Those celebrating will spend the most on adult costumes ($1.2 billion), and will spend a total of $950 million on children's costumes and $350 million on pets. It's estimated that 68 million Americans will dress up this Halloween and another 20 million pet owners will dress up their pet. To find out the top costumes this year, click
here
.
Nine in 10 (93.7 percent) Halloween shoppers will buy candy, spending a total of $2.1 billion, and an additional 33.5 percent will buy greeting cards, spending a total of $330 million. Two in five celebrants (44.8 percent) plan to decorate their home or yard, meaning there's no question consumers will see their fair share of pumpkins, hay bales and even life-size
Minions
and black cats in their neighborhoods. The average person planning to buy decorations will spend $20.34 with total spending expected to reach $1.9 billion.
More consumers have decided to head to stores or shop online early to pick out costumes and decorations this year. More than one-third of consumers (34.1 percent) will start their Halloween shopping before the first of October, up slightly from 32.1 percent last year, while 40.9 percent will get started in the first half of the month and one-quarter (25 percent) of celebrants will wait for the final weeks of October.
"People shouldn't be too surprised when they see Halloween candy and decorations available in stores as early as Sept. 1," says Pam Goodfellow, principal analyst, Prosper Insights. "Given that more than a third of Americans enjoy taking advantage of early-bird deals to kick off their fall celebrations, it seems there's plenty of appetite among consumers to enjoy a perfectly 'frightful' Halloween."
Like past years, the majority of consumers will find inspiration for their costumes online (31.4 percent) or will head to costume shops and retail stores (26.8 percent) before they make a final decision. Pinterest continues to grow in popularity among those looking for costume inspiration (13.3 percent), as this year's percentage is nearly double the amount who used the site for inspiration just three years ago (7.1 percent).
Subscribe and receive the latest news from the industry.
Join 62,000+ members. Yes, it's completely free.
You May Also Like
Loading..