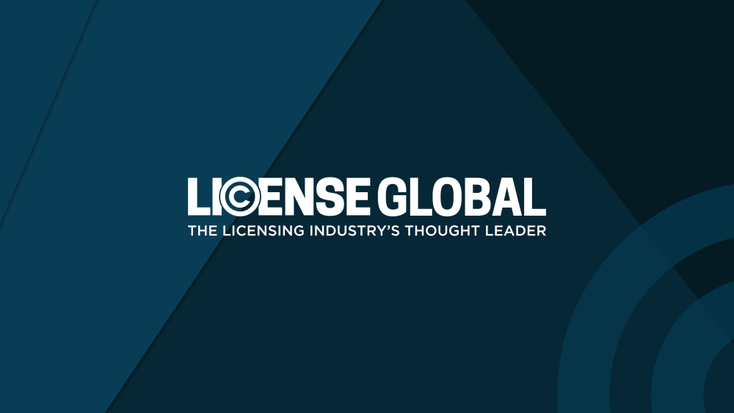 Easter – the spring holiday of baskets brimming with chocolaty eggs and bunnies along with other sweet treats is hopping our way faster than one can say, "Peter Rabbit." After two years of a pandemic and a long, cold winter for many, Easter is the welcome harbinger of spring. And we're all anxious to celebrate and enjoy the season of renewal.  
For some, Easter is about observing the holiday with family, feasting on ham or coloring hard-boiled eggs. But for many, it's all about the Easter basket loaded with toys and candy – lots of candy. The National Confectioners Association has revealed that 91% of Americans plan to share their favorite confectionery treats with family, friends and other special people in their lives during this year's Easter season (Source:
). 
The types of candy included in Easter baskets vary widely. According to the NCA, 44% of Americans say the best Easter treats are chocolate bunnies and eggs – the most popular of the latter being Cadbury Eggs (Source:
Parade
) – while 20% prefer jellybeans nestled in their basket "grass." Candy-coated eggs (18%) and marshmallow candies (15%) round out Americans' top-four favorite Easter basket items.  
Those who will avoid those sweet favorites are a rare breed indeed; more than 90% of Americans who make Easter baskets plan to include chocolate and candy as part of this special occasion, according to NCA. Many consider candy to be de rigueur for the holiday. In fact, 84% of Americans agree that chocolate and candy are a fun and important part of special celebrations and traditions like Easter (e.g., Valentine's Day, Halloween, Christmas, birthdays).  
"Many traditions during the Easter season give Americans a chance to celebrate spring with their family, friends and loved ones – something many of us are craving after countless special moments and holidays apart," says John Downs, president, chief operation officer, NCA. "Sharing a little bit of confectionery is a time-honored tradition this time of year and an important consideration for consumers when they purchase chocolate and candy." 
And while Halloween sells more chocolate in the U.S. than Easter (Source:
), the Easter bunny garners the largest percent of seasonal candy sold.  
Easter totaled about $4 billion in sales in 2021 and this year, Easter confectionery sales are expected to be 5-to-7% higher, building off the record-setting sales seen in 2021 thanks to a longer lead-up to the Easter holiday and consumer enthusiasm for extending seasonal celebrations (Source: NCA). Which is why Easter is so vital to the confectionery industry – and to brand owners looking to hop aboard through licensing collaborations. You can find jumbo Easter eggs filled with themes from "Toy Story to "Spider-Man" to "Pokémon." Peeps has partnered with The Original Donut Shop for coffee- and caramel mocha-flavored Peeps Chicks. Kellogg has teamed up with Frankford Candy for Easter-themed Rice Krispies treats.  
Of course, consumers buy more than sweets at Easter. And any child (or child at heart) will tell you that a good Easter basket has more than just candy. Toys also figure largely in the basket business. Popular licensed toys and other products can be found all through the Easter aisles. If you're feeling a little lazy and just want a pre-made basket, "Frozen," Disney Princesses, "Minions," "PAW Patrol," LOL Surprise!, Barbie, My Little Pony and "Trolls" are just a few of the options you can find. Die-hard Peeps fans can snag a plush Peeps Rainbow Bunny from Build-a-Bear. Crayola has egg-shaped sidewalk chalk or if you're feeling brave, grab a six-pack of Crayola Silly Scents Silly Putty eggs. 
Results of the annual survey released by the National Retail Federation and Prosper Insights & Analytics show that this year, consumers plan to spend an average $169.79 on Easter-related items. A total of 80% of Americans will celebrate the holiday and spend a collective $20.8 billion, down slightly from last year's forecast of $21.6 billion (Source:
). 
The desire to return to normal activities as the pandemic wanes certainly feeds into consumers' enthusiasm towards holidays like Easter. 
"Consumers are eager to return to their pre-pandemic holiday traditions, particularly as it relates to purchasing food and gifts for in-person celebrations this Easter," says Matthew Shay, president, chief executive officer, NRF. "Friends and family want to be together, and consumers are willing to spend money to make these events memorable."   
While not everyone is planning a family get-together for Easter, the NRF reports that more than half (51%) of consumers are planning in-person celebrations, up from 43% the previous year. As such, the largest spending category for Easter is expected to be food. Among those planning to celebrate Easter, the average spend is $53.61 on food, followed by $28.04 on gifts and $27.93 on clothing.  
"Even those not celebrating Easter still plan to spend an average of $18.49 per person, underscoring this popular holiday's wide economic reach," says Phil Rist, executive vice president, strategy, Prosper Insights. 
Rising costs owing to inflation will have some effect on the holiday. Consumers are naturally concerned, which means they'll be looking for bargains whenever possible. The NRF reports that if the price of an Easter-related item is higher than expected, 42% of consumers said they will look for it at another retailer and 31% will find an alternative like another brand or color. Like last year, half (50%) of holiday shoppers plan to purchase gifts at discount stores, 41% at department stores and 35% online. 
Subscribe and receive the latest news from the industry.
Join 62,000+ members. Yes, it's completely free.
You May Also Like
Loading..