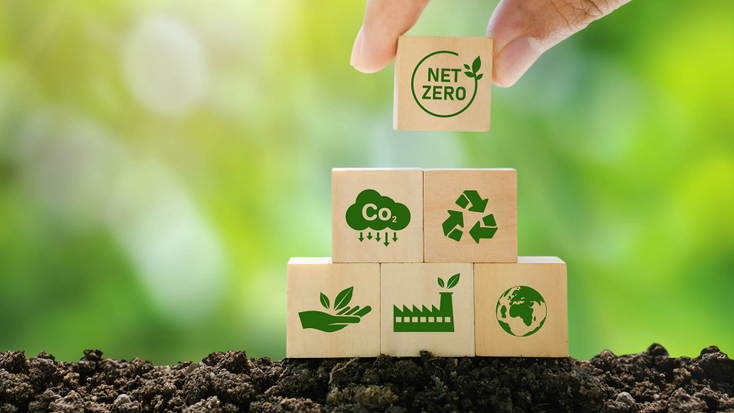 Between makeup, clothing and household items, Americans are 'going green,' according to a new study. The report found that 1 in 3 Americans check to see if a company has sustainable practices before buying or using their products. About 75% say they prefer products from companies with sustainable products and missions and a quarter only buy from sustainable companies. 
It found that 43% of Americans have shopped second-hand and seven in 10 said that they recycle old products. During a talk at the Sustainability in Licensing Conference (SiLC), held in London earlier this week, Richard Lim, chief executive officer, Retail Economics highlighted some of his firm's research into the subject, which found that the most likely demographic making the shift towards the circular economy and buying second hand are millennials (30%),
followed by Gen Z (28%), Gen X (22%) and Boomers (16%). 
"Behaviors towards sustainability are being compromised, firstly by the pandemic and subsequently by the cost-of-living crisis," Richard Lim told delegates at SiLC. He added that "shopping of sustainable products is under pressure." 
Lim highlighted that whilst 47% of people would be happy to wait longer for more sustainable products, opting for lengthier delivery times to reduce emissions, only 6% would be happy to pay a higher cost. Instead, those surveyed would be more open moving away from home delivery to a click and collect service. 
However, the ARRIS study argued against that, with more than half (52%) of Americans saying they willing to pay more for a product from a sustainable company. This was a topic which came up during conversation during SiLC, when a delegate posted the question of why a particular sustainable product was priced at more than double that of a similar product from the same firm, produced unsustainably.  
The ARRIS study also highlighted the top sustainability-related Google searches in the U.S., which include climate change, clean energy, carbon footprint, global warming and sustainable practices. 
The complicated and contradictory nature of the findings above were reinforced by Simon Gresswell, managing director, SGLP, while moderating a sports retail sustainability panel discussion at
in September. He reminded delegates that "sustainability is a complex topic, not a quick journey," and that "honesty and authenticity are paramount to avoid the risk of greenwashing." 
For instance, changing the way a historic and long-standing company operates is potentially a lengthy process.  
"Opening a new stadium [in 2019] allowed us to start from a clean slate. A new arena is generally 50% more carbon efficient than a stadium built even as recently as 10 years ago," said Gary Jacobson, brand licensing manager,
, during BLE. "The challenge for us in licensing and retail is to mirror and keep up with the fantastic strides that are being made by the rest of the club." 
This was echoed by Simon Lilley, retail and licensing director, Formula E, who said that, as a relatively new business, the electric motorsport series has able been able some good strides in the sustainability space.  
Michael Lees, licensing partnerships manager, The FA, highlighted that it's the responsibility of larger companies to help smaller firms along on the journey and to try and avoid passing price increases on to the consumer.  
"Whilst licensors have to drive a lot of the change, we also have to challenge licensees to show us what their plans are in terms of sustainability." 
Read more about:
Subscribe and receive the latest news from the industry.
Join 62,000+ members. Yes, it's completely free.
You May Also Like
Loading..