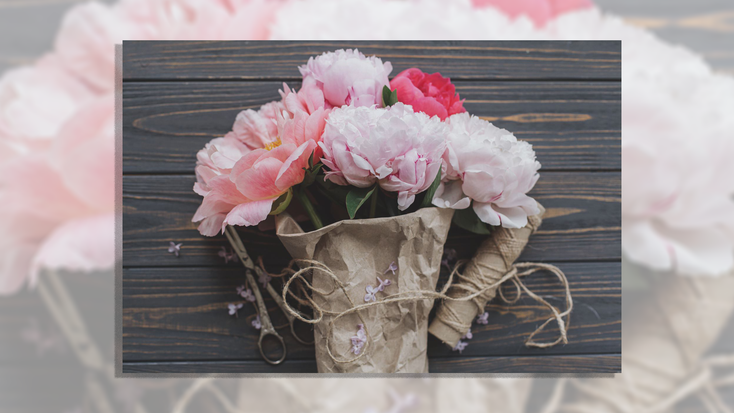 As every child is sure to know (they better!), Mother's Day is on its way the second Sunday of May. Flowers, brunches, cards and a well-deserved day of regal leisure are surely in store for Mom.  
Mother's Day, or some form of celebration meant to honor moms, is celebrated in more than 100 countries around the world. In Eastern Europe, some fete their family matriarchs on International Women's Day, March 8. Several Arab nations celebrate it on the day of the spring equinox, March 21. Other countries also celebrate Mother's Day on the second Sunday of May. In Mexico and many parts of Latin America, Mother's Day is celebrated annually on May 10. In Thailand, it is observed on Aug. 12, the birthday of the current queen. In the U.K., the fourth Sunday of Lent is traditionally known as Mothering Sunday, when families came together to attend church. In the early 20th century, Mothering Sunday – which had evolved into a tradition of spending family time at home – morphed into a virtual clone of the Hallmark-card-giving American holiday. In Spain and Portugal, it's more of a religious holiday, where both the Virgin Mary and mothers are honored on Dec. 8.  
But
here in the U.S., Mother's Day is a floating holiday, falling on a different date each year –always the second Sunday in May – this year, it's May 8. Many countries follow that same formula, including Australia, Denmark, Finland, Italy, Switzerland, Turkey and Belgium. 
As the pandemic wanes, Americans are expected to celebrate Mom more than ever this year. According to the
released by the National Retail Federation and Prosper Insights & Analytics, approximately 84% of U.S. adults are expected to celebrate Mother's Day.  
And according to the survey, those who plan to celebrate with Mom are also planning to spend more. Mother's Day spending is expected to total $31.7 billion this year, up $3.6 billion from 2021's record spending. 
"Consumers are eager to find memorable ways to honor their mothers and other important women in their lives and are willing to spend a little extra on this sentimental holiday," says Matthew Shay, president and chief executive officer, NRF.  
Consumers are planning to spend $25 more this year on Mother's Day purchases and are expected to spend a record average of $245.76. Typically, the three most popular Mother's Day gifts in 2021 were greetings cards, flowers and special gatherings such as going out for dinner. 
Mother's Day is the third most lucrative holiday of the year for florists, following only Valentine's Day and Christmas. According to the Society of American Florists, in 2021, nearly a third of U.S. adults purchased fresh flowers or plants for Mother's Day, a 4% increase over 2020. 
Two areas that are showing significant growth are jewelry and dining out. According to the NRF, jewelry purchases and special outings such as dinner or brunch are driving this year's spending increases, marking a record in the survey's history for average spending in both categories.  
"Jewelry remains a timeless gift selection for Mother's Day and continues to capture an increasing market share," says Phil Rist, vice president of strategy, Prosper. Rist adds that 41% of consumers are planning to gift jewelry this year, up from 34% in 2021. "Total spending on jewelry is expected to reach $7.0 billion," rest says. 
After two years of plans and celebrations being canceled due to COVID-19, Mother's Day dining is making a comeback. A report from
shows Mother's Day reservations are up 39% compared to pre-pandemic 2019 and 13% compared to 2021. Americans are feeling the excitement; according to a recent survey from Open Table and YouGov, 45% of those celebrating Mother's Day are planning to make up for lost time by "going big" for their mom or a mom-like figure this year. The NRF reports that more than half of consumers (57%) are planning to spend an average of $40.90 on a special outing like dinner or brunch, signaling continued post-pandemic prioritization of quality time with loved ones.  
And mothers apparently really enjoy being treated to a meal. "48% of moms we surveyed shared that their ideal Mother's Day involves dining out so if you haven't made a reservation yet, now is the time," says Susan Lee, chief growth officer, OpenTable. "We expect this Mother's Day to be bigger than ever and it may even surpass pre-pandemic levels." 
On the brand collaboration front, for those who want to combine feasting and flowers this Mother's Day, 
and
are partnering on the Kentucky Fried Buckquet, a DIY floral arrangement that, once assembled, can be part fried chicken and part fresh flowers. 
In the U.K., a pair of collabs promise to be winners for Mom' Day. A Cath Kidston x Moonpig Flowers package pairs floral gifts with a greeting card options. A tasty combo. The Emma Bridgewater x Biscuiteers Time for Tea collection features iced biscuits decorated like popular Emma Bridgewater kitchenware and packaged in a collectible tin.  
The NRF also noted an uptick in the number of shoppers seeking gifts that cannot be wrapped. The popularity of location-based experiences is certainly on the rise. (It's the theme of this year's
.) Gifts of experiences, including concert or sporting events will be given by 27% of Mother's Day shoppers, up from 23% last year and the highest since NRF started tracking this category in 2016.  
One of the most important criteria for many shoppers is making sure gifts are meaningful for mom. The NRF says the topmost important factors are finding a gift that is unique or different (46%) and finding a gift that creates a special memory (41%). 
The expected increase in Mother's Day spending will be spread equally across retail outlets, according to the NRF. Over one-third (36%) are planning to make their purchases for the holiday online. Another 30% of consumers plan to shop at department stores – 27% at specialty stores and 23% at local small businesses. 
Subscribe and receive the latest news from the industry.
Join 62,000+ members. Yes, it's completely free.
You May Also Like
Loading..