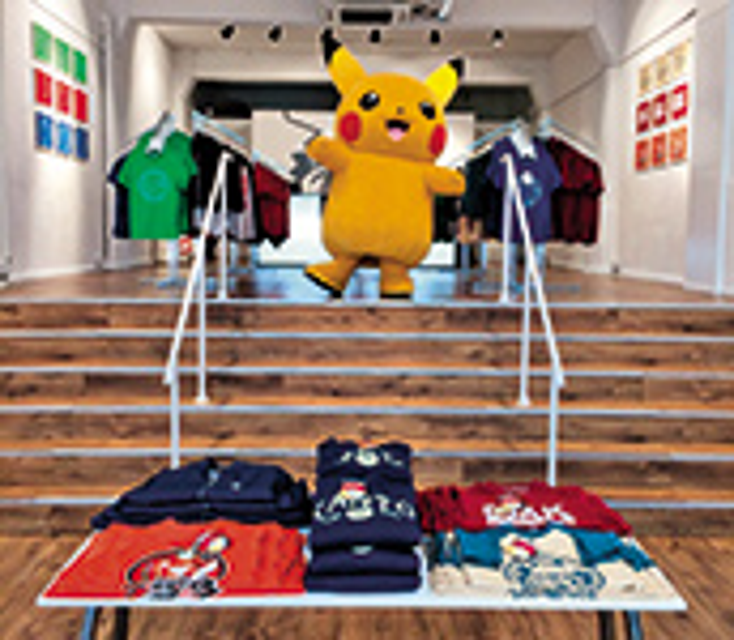 Although they're aunched only for a limited time, pop-up shops produce "heat-of-the-moment opportunitites" to reach a new audience.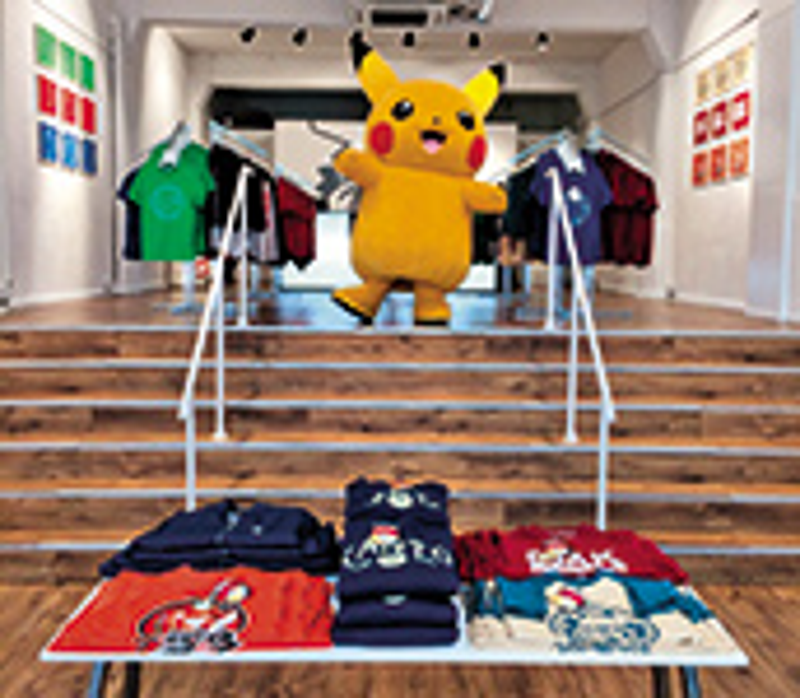 "Brands need to speak directly to consumers and pop-ups are a hugely effective marketing tool," says Marshal Cohen, chief industry analyst of The NPD Group. "They are a billboard for the brand that allows a company to communicate the brand story in the way they want to tell it."
"Pop-ups allow you to fully brand the experience and to have more control over how products are presented," says Paul Gitter, senior vice president, licensing, Marvel, Disney Consumer Products. "Pop-up environments are usually focused less on a large inventory of products and more on highlighting select items, which helps create a heightened sense of demand and urgency to buy."
Pop-ups give retailers, brands and manufacturers what Nikki Baird, managing partner, Retail Systems
Research, calls "heat-of-the-moment opportunities" to reach a new audience or to experiment with a new concept.
"It can take weeks to get product into stores using a regular distribution cycle. For a pop-up concept, all you need is product, people and a place to put it," she says.
Streetwear sneaker brand Kith, which launched its Kith Treats sneaker store/cereal bar in Brooklyn last year, announced its latest partnership with iconic cereal brand Cap'n Crunch with pop-ups in Miami and New York in October. The shops, open for one month, offered an original menu of Cap'n Crunch cereal mixes and confections, and debuted Kith Treats's first cereal—Cap'n Kith, a mixture of original Cap'n Crunch, Chocolatey Crunch and mini marshmallow bites. The supermarket-sized Cap'n Kith boxes are limited to 500, and are individually numbered and sold on a first-come, first-served basis.
The shop also sold Kith and Cap'n Crunch apparel and accessories, including hoodies, t-shirts, New Era caps, robes and key chains that will also be available on the Kith website.
"That collaboration is an interesting way for an aging cereal brand to up its cool factor by bringing something unique to the market," says Baird.
With their focus on scarcity and urgency–two crucial elements for putting excitement into the retail equation–temporary shops are a reliable way to create buzz around a launch, movie or music tour.
Kanye West, a performer who knows a thing or two about creating buzz, worked with Bravado this past August to launch pop-up shops tied to the rapper's "The Life of Pablo" album and tour in 21 cities worldwide. The shops showcased a capsule collection of hoodies, t-shirts, jackets and caps featuring typeface designs by Cali Thornhill DeWitt. To vary the collection, each city featured different colorways and some specific designs.
Bravado, the Universal Music Group subsidiary responsible for products and artist-related merchandise, created and staffed the shops. West, who also launched pop-up shops tied to two previous albums, used Twitter to create buzz surrounding the shops and used his website to announce the locations of the shops 24 hours prior to opening. The strategy worked; fans waited for hours to snap up merchandise during the stores' three-day run.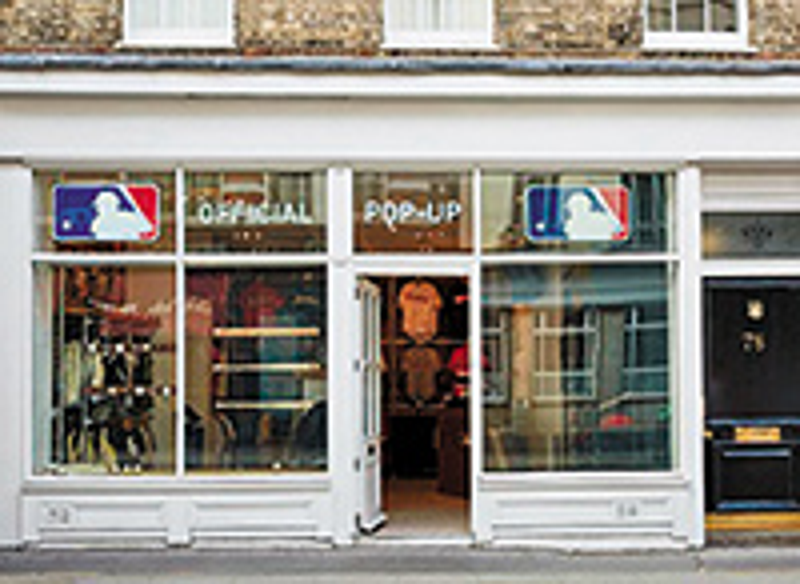 Cartoon Network, too, recently jumped on the pop-up shop train. To celebrate its updated Powerpuff Yourself avatar maker and Powfactor campaign, CN launched "The Powerpuff Girls" Powfactor Pop-Up Shop from Nov. 18-20 in New York City. In addition to experiencing Powerpuff Yourself, fans visiting the shop were able to exclusively print their avatars on t-shirts, coffee mugs and bags. The shop also sold limited-edition products and designs.
MLB even ventured into pop-up shop waters, and, for the first time, European fans were able to shop at a brick-and-mortar location for official MLB gear including caps, jerseys, t-shirts, baseball equipment and other merchandise. The MLB Official Pop-Up Store in London's Covent Garden district, baseball's first standalone retail space in Europe, officially opened to the public on Sept. 12 and will remain open through the end of 2016. There, fans are able to personalize jerseys on-site, try a virtual reality headset with MLB Advanced Media technology and enter to win tickets including hotel and airfare to select World Series games.
On the heels of the release of its new phone, Pixel, Google opened a pop-up store in Manhattan's SoHo district. However, the store, which opened on Oct. 20, doesn't actually boast any products for sale—consumers must do that online or at other locations. On top of hosting classes and events, Made By Google aims to serve as a destination for brand fans who desire to see newly released gadgets, including a living room and kitchen space where people can test Google Home's features in a home setting; a Daydream VR area where consumers can sit on a rocking chair and try the headsets; and a lighting station where people's photos are taken with a Pixel to demonstrate its low-lighting photography capabilities.
Studios harnessed the power of the pop-up to fuel the hype of their summer releases. The Araca Group worked with Marvel Entertainment to create 88 pop-ups in theaters showing
Captain America: Civil War
this past summer. The shops featured a limited-time "The Battle Begins" collection that included t-shirts, custom sweatshirts, hats and a limited-edition Marvel's
Captain America: Civil War
commemorative ticket in a ceramic holder.
Warner Bros. Consumer Products, on behalf of DC Entertainment, also tapped The Araca Group for pop-up retail locations on opening night of
Suicide Squad
in more than 50 movie theaters. The limited-time "Join the Squad" merchandise, which featured characters from the film, included t-shirts, sweatshirts, hats and posters, as well as the commemorative ticket holder.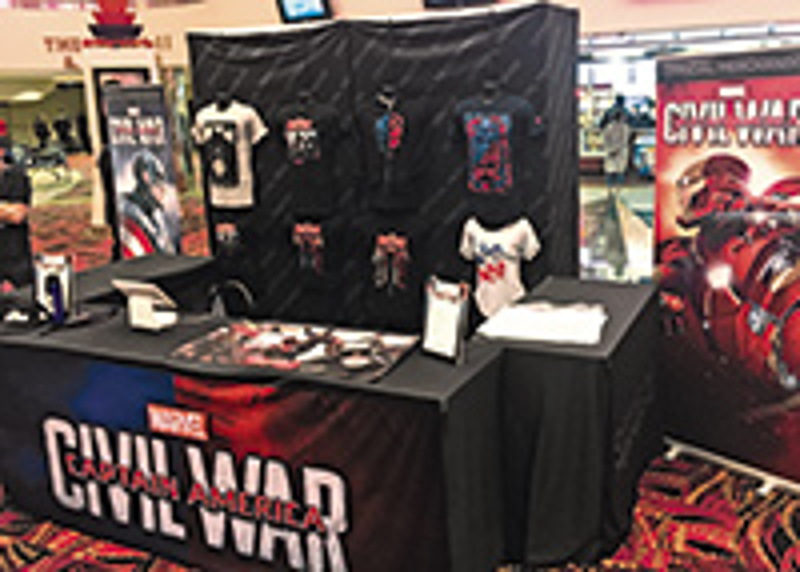 "Those customized experiences in unexpected settings introduce our products to new consumers right at the time that they are thinking of making a purchase," says Gitter. "The
Captain America: Civil War
pop-ups were very successful as they built off the excitement of moviegoers seeing a new tentpole on opening weekend, and offered unique art and merchandise that was not available anywhere else."
Gitter said movie theater pop-ups are a strategy the company is considering for new films.
"Pop-ups will also be important to launch upcoming initiatives in addition to new films, such as a possible pop-up at the Summer X Games in July tied to the launch of a soon-to-be-announced new performance athletic line," he says.
In a summer when everyone seemed to be playing "Pokémon Go," the iconic brand fanned the Pokémon flames this past August with a London pop-up that celebrated the franchise's 20-year anniversary and the launch of a capsule collection from U.K. video game clothing company Insert Coin.
The companies teamed up to give fans a first look at Insert Coin's official Pokémon collection before the merchandise was launched online, and capitalized on the "Pokémon Go" craze by featuring pocket monster memorabilia and live appearances from Pikachu.
Some brands use pop-ups to engage consumers offline and to create awareness. Funko's pop-up location at the 2016 San Diego Comic-Con allowed the company to showcase its limited-edition merchandise outside the walls of Comic-Con and connect with consumers beyond the show.
The Funko-Shop.com Pop! Up Shops featured several Freddy Funko exclusive t-shirts as well as some retro Funko favorites, including Bob's Big Boy (the first product Funko sold), Pop! Spastik Plastik Amazing Carlos and Pop! Spastik Plastik Otto, and an 18-inch Captain America Mega Dorbz.
The Joester Loria Group has executed pop-up shops for a number of clients, including Kellogg's, Mountain Dew and Pepsi. The company executes several The World of Eric Carle pop-up shops a year in Japan with local agent Cosmo. The shops typically run for two weeks to a month and offer a range of experiential activities as well as product. The pop-ups are supported with print media, signage in the shopping complex and other marketing. Cafés serving
Very Hungry Caterpillar
-inspired desserts and other offerings are often part of the execution.
"For The World of Eric Carle, we have an ongoing strategy of pop-up shops in Japan that has been extremely effective in engaging children and their families in activities, and presenting new product offerings," says Debra Joester, president, JLG. "These shops drive very meaningful sales and provide valuable marketing support for the brand, as well as our licensees' products."
Brands are also partnering with retail shops to create pop-ups within a store. The limited-time shops offer retailers a chance to test before committing to a brand. Santoro recently partnered with Selfridges on a pop-up shop in the toys and games department of the retailer's London store this August. The limited-time shop featured Santoro's new Gorjuss back-to-school collection, including notebooks, pens and pencil cases, lunch bags and school bags, and hosted a Gorjuss activity day for children complete with coloring and craft activities.
Nordstrom has created an ongoing series of pop-up shops in select stores as part of its [email protected] initiative run by Olivia Kim, the Seattle-based retailer's vice president of creative projects. Previous pop-ups included home décor from Liberty London's Flowers of Liberty collection, design-driven products from Los Angeles-based Poketo and confections from Dylan's Candy Bar. The strategy allows the retailer to test new brands in its stores and several brands introduced through pop-ins, such as rag & bone and Britain's Topshop/Topman, have won permanent placement in the stores.
Read more about:
Subscribe and receive the latest news from the industry.
Join 62,000+ members. Yes, it's completely free.
You May Also Like
Loading..