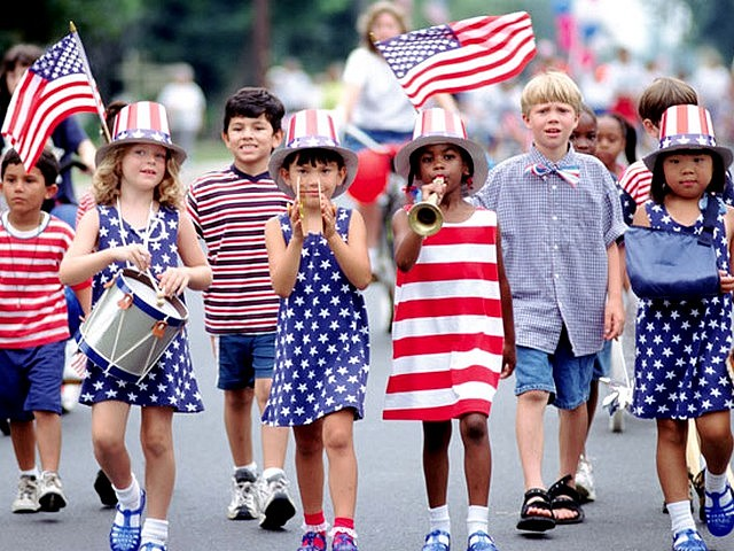 Consumers in the United States are expected to spend $6.9 billion on food for cookouts this Fourth of July, down from $7.1 billion in 2017, according to the National Retail Federation.
Despite the drop, the projection is the second-highest amount in the survey's history and reflects an increase in per-person spending.
The findings are part of a July 4 spending survey conducted by Prosper Insights and Analytics, which highlights food spending for the holiday outside of holiday-related other expenditures.
According to the survey, 216 million Americans (87 percent of those surveyed) plan to celebrate the holiday, compared to 219 million last year. Of those, 153 million (62 percent) plan to participate in a cookout or picnic, spending an average of $75.35 per person, up from last year's $73.42.
"With the holiday falling in the middle of the week, a few less Americans will be free to celebrate and that affects spending totals," says Matthew Shay, president and chief executive officer, NRF "But those
who are celebrating by attending or hosting a cookout or picnic, are actually spending more, and retailers will be ready with red-white-and-blue decorations, apparel and food."
In addition, the survey discovered that 62 percent of consumers own a U.S. flag; 51 percent own patriotic-themed apparel such as t-shirts, bathing suits or shoes; and 38 percent own patriotic decorations. However, 27 percent plan on purchasing more patriotic merchandise.
"Over a quarter of Americans plan to buy more patriotic decorations for the holiday this year," says Phil Rist, executive vice president, strategy, Prosper Insights. "We find young people really embrace this holiday, which explains why young people are significantly more likely to buy more patriotic-themed decorations or apparel for the holiday than any other age group."
The survey found that 106 million Americans will also attend a firework show or community celebration, while 30 million will watch a parade.
The Fourth of July holiday is also a popular time for travel, with 31 million Americans reporting they will head out of town, down from 33 million last year. Twenty-five percent of those celebrating say gasoline prices will affect their plans, timing may also change travel plans.
Subscribe and receive the latest news from the industry.
Join 62,000+ members. Yes, it's completely free.
You May Also Like
Loading..