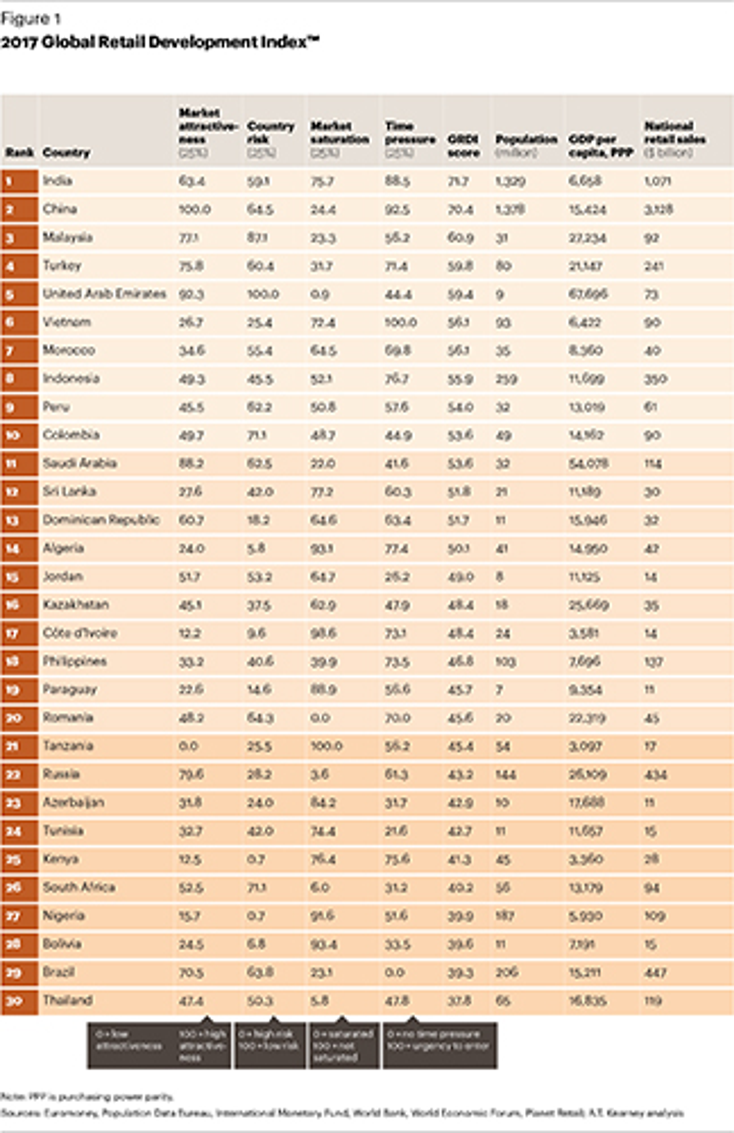 A.T. Kearney study finds geopolitical instability and growing competition from local and regional retailers are forcing global retailers to rethink their tactics.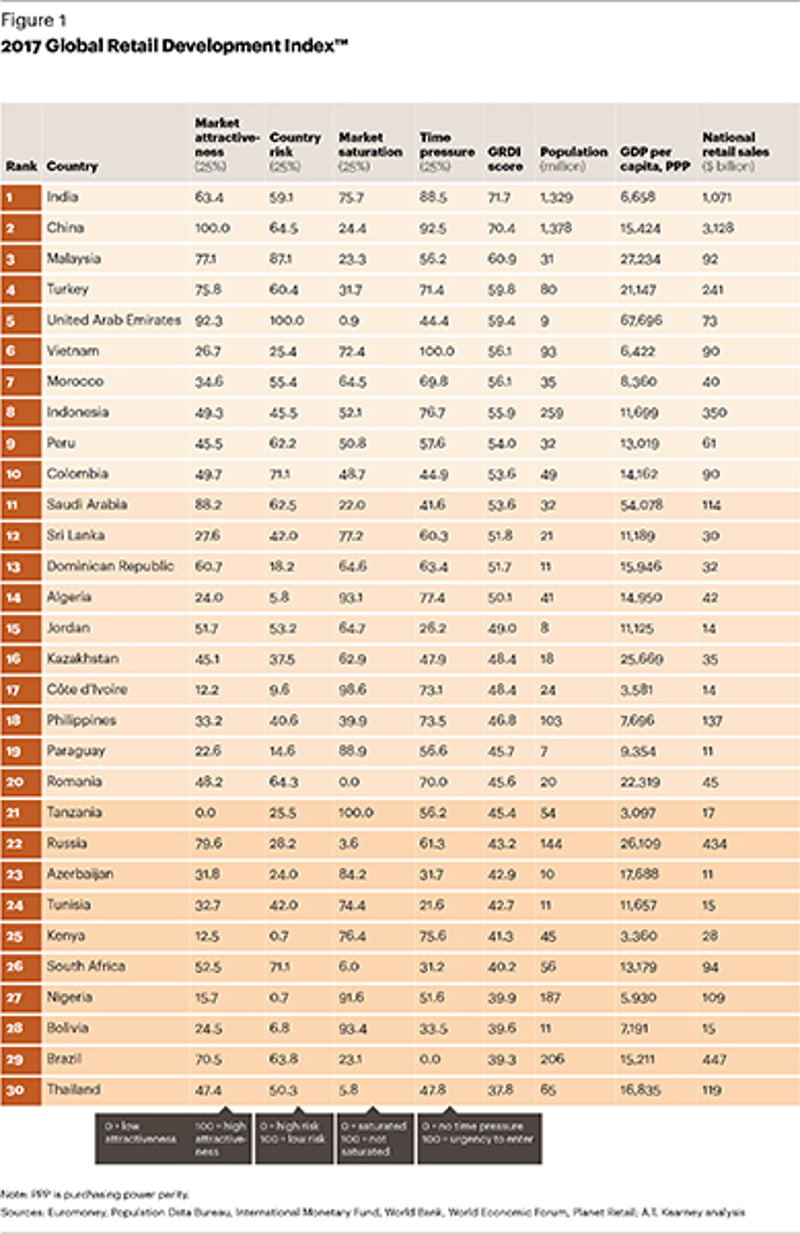 According to A.T. Kearney, India's strong GDP growth and growing middle class paired with a favorable regulatory environment have played significant roles in its ranking.
The 2017 GRDI, titled "The Age of Focus," also ranks China in second place due to the market's size and continued evolution in the retail landscape. Malaysia, Turkey, United Arab Emirates, Vietnam, Morocco, Indonesia, Peru and Colombia round out the top 10.
The annual study also found that developments around local and regional retailers as well as advancements in retail technology and e-commerce, have forced retailers to rethink their strategies. As a result, the past year has seen fewer retailers entering new markets or expanding within existing markets. Meanwhile, other retailers are looking to reduce store counts or exit markets altogether, such
as Marks & Spencer in china and Galeries Lafayette in Morocco.
"The 2017 GRDI is all about the geopolitical scene and how it affects business," says Hana Ben-Shabat, partner, A.T. Kearney, and co-author of the study. "Retailers are thinking twice about expansion into places where there is uncertainty about future government actions or high potential risk."
Additionally, mobile phones are also changing shopping trends in developing markets. Mobile shopping grew by 121 percent in India last year, 192 percent in China, 151 percent in Vietnam and 87 percent in Nigeria. Furthermore, in most developing markets, mobile and online shopping and synonymous, according to A.T. Kearney.
"Mobile shopping is challenging the ways retailers think about global expansion, as well as about their role in the value chain," says Mike Moriarty, partner, A.T. Kearney, and co-author of the study. "We are expecting more retailers to use mobile as part of their future expansion plans."
The GRDI ranks the top 30 developing countries for retail investment worldwide. The Index also analyzes 25 macroeconomic and retail-specific variables to help retailers devise successful global strategies to identify emerging market investment opportunities.
Subscribe and receive the latest news from the industry.
Join 62,000+ members. Yes, it's completely free.
You May Also Like
Loading..