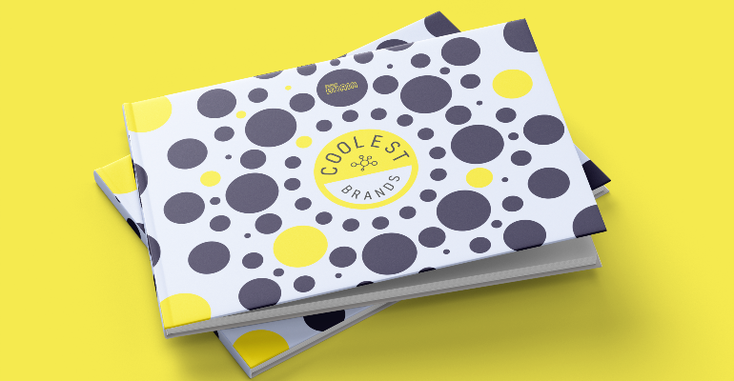 Generation Alpha is an exciting prospect for brands. Generation Z is already flexing its decision-making power, leading brands and businesses to adapt their offering, reach and touchpoints to resonate with a new generation. Engaging Gen Alpha (those born after 2010), on the other hand, is all about placing your brand in the right place to maximize engagement and immersion.  
– the insight division of Beano Studios – has today launched its "50 Coolest Brands for Kids & Teens" report, which reflects this new wave of brand engagement and shines a light on all things digital, content and community-driven.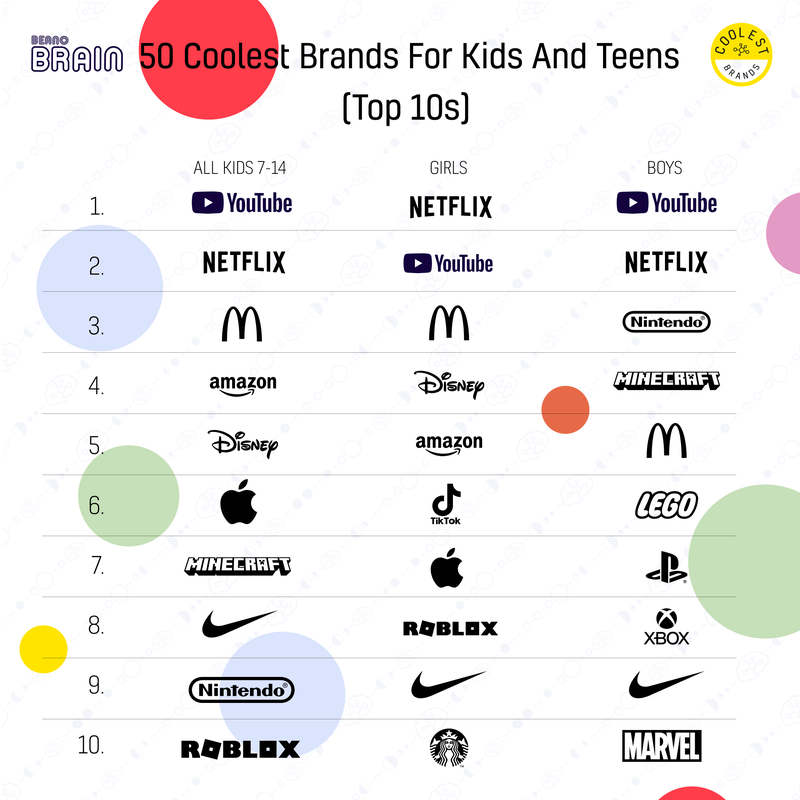 YouTube leads the brand battle with Netflix, McDonald's, Amazon and Disney making up the remaining top five. Brands like TikTok (6), Nike (9) and Starbucks (10) led the field for the girls' top ten, while gaming brands like Nintendo (3), PlayStation (7) and Xbox (8) featuring in the boys' top ten. The leading reasoning behind the top ten's impact falls to community engagement.
 "Generation Alpha have both high expectations and benchmarks for the brands they have in their lives," says Helenor Gilmour, director, insight, Beano Brain. "They expect depth and breadth of content, full integration across multiple platforms and next day delivery as standard. They also expect to see a sense of guardianship of the planet and giving back alongside innovation and safety protocols. To really stand out for youngsters – and make it into the 50 Coolest Brands ranking - brands need to help Generation Alpha 'fit in', yet also express their individuality." 
Netflix, Amazon and Disney's rank comes from the raft of content, built of thousands of individual titles, series and movies that have their own dedicated communities, fan bases and brand collabs to engage with.  
Netflix itself is an expert in community mergers, bringing gaming, literature and anime fans together under licensed adaptations such as "League of Legends" series "Arcane," "The Babysitters Club," "The Witcher: Nightmare of the Wolf" and the upcoming video game adaptation of "Tekken" with "Tekken: Bloodlines." Disney+ has brought fans of Marvel (ranked 10 for boys), "Star Wars," "The Simpsons" and countless other franchises to one place, building out consumer product ranges that ebb and flow with each series and movie launch.  
YouTube, while not a brand active in the licensing space, has created countless communities by elevating content creators; often leading to global brands in their own right with "Ryan's World," "Vlad and Nikki," "CoComelon" and more. 
Also, in the top ten for both boys and girls are gaming titles, and major community builders, "Roblox" (10) and "Minecraft" (7), which have also leant on content creators to keep driving the brand forward and empowering creators, players and communities. This has also led to some of the most celebrated collaborations – both in-game and through consumer products – hitting the market.  
"Minecraft" recently collaborated with both
and
on footwear and streetwear capsules, while "Roblox" continued its in-game licensing initiatives with
Ralph Lauren skins and costumes
as well as bringing Jazwares'
Squishmallows into the Roblox universe
. WIldBrain Spark has already noted the power of brands like "Roblox," bringing new collaborations to the '
' with active community leaders Gamefam at the close of 2021. 
"Our research shows that kids are influencing purchase decisions in today's household, providing key input on what parents are buying for their families," says Charles Gabriel, vice president, head, advertising sales, U.S.,
. "With the explosion in popularity of Roblox, advertisers now have a unique opportunity through WildBrain's partnership with Gamefam to deliver creative, authentic, and kid-safe brand opportunities in Roblox." 
Put simply, brands score highly if they embrace and listen to their creator communities, helping them build autonomy and independence while respecting their intelligence and not talking down to them.   
According to Beano Brains' report, kids like brands that allow them to explore and discover safely without skills barriers, give them a sense of aspiration and let them succeed quickly and then build expertise. Brands that allow shared experiences with family or friends are also valued. 
Read more about:
Subscribe and receive the latest news from the industry.
Join 62,000+ members. Yes, it's completely free.
You May Also Like
Loading..