Retail-Volution (Plus Netflix)
Retail-Volution (Plus Netflix)
2018 brought a host of changes, particularly at retail. Here's what's trending in the space, alongwith some notes on the new studio in town.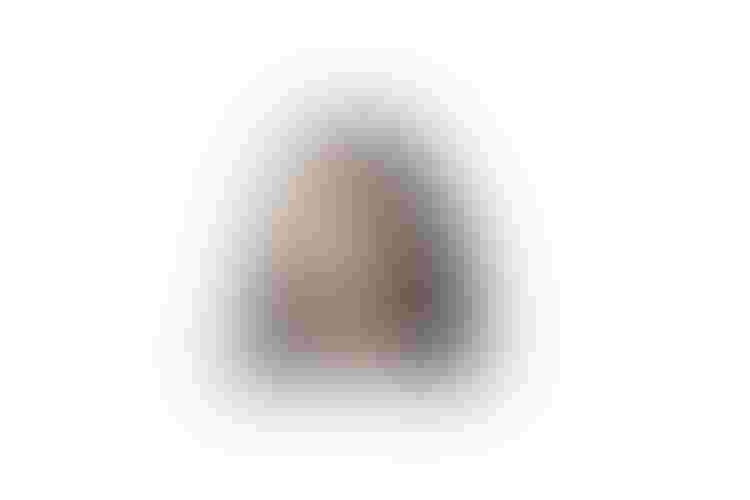 No industry was immune from the overwhelming changes in business in 2018, but the headlines closely followed those at retail and in Hollywood. Consolidation, closures and strategy overhauls were everywhere in 2018. Here's a look at some trends sure to be a big win with consumers moving forward, with a bit of Netflix to ice the cake.
The Blurry Line Between Retail and e-Comm
Brick-and-mortar retail still has a place in the modern age.No one is proving that more than online brands and retailers who are staking their claim on physical spaces in new ways.
Amazon now counts three different brick-and-mortar retail concepts among its arsenal–Amazon 4-Star, which includes only highly-rated products; Amazon Pop-Up, which are temporary shop-in-shops at stores like Whole Foods and Kohl's; and Amazon Books, which brings back the physical bookstore.They all have a creative spin, such as cashless payment, but the concept is familiar–it's real, and you can touch the product.
In New York City, BuzzFeed is opening a "quirky toy store" dubbed Camp (source: New York Post), and Glossier, a cult online makeup brand, opened permanent flagship stores in Los Angeles and New York City. M.Gemi, a footwear brand, has "fit shops" on the East Coast that allow customers to try on styles and have them shipped direct. Bonobos, Walmart's menswear brand, is doing something similar with its "guideshops."
The line between e-commerce and physical retail is no more. To have a successful brand, you need to have a dynamic, online experience and physical retail opportunities. (And they better be cool.)
Let's Make Shopping Fun Again
Retail is not dead, but it is due for a massive overhaul.
The closures of Toys 'R' Us, Sears and Bon-Ton have highlighted that the old model just isn't working anymore. Why go to a store if you can buy it online… especially if that in-store experience was a bit lackluster? Retailers have to offer something unique.
Retailtainment is cropping up everywhere, and smart brands are making their experiences shoppable. Sephora's business model has always asked customers to come in and play… and maybe you'll buy that product you're testing. It's working quite well for them–Sephora's parent company LVMH reported growth for the retailer, helping the luxury conglomerate to 11 percent revenue growth in 2017.
Malls are incorporating experiences such as live events, music and good food, inviting the public to think of them again as the town center (and buy stuff!).Last year, JLL reported that malls had invested more than $8 billion in renovations over the last three years, with 55 percent adding entertainment offerings, 43 percent adding non-retail uses and 20 percent adding dedicated open green spaces or kid-friendly play areas.
This concept of retailtainment is not unique to the U.S., in fact, it may be behind the times–the Middle East has lots of branded concepts across the region including at the Dubai Mall, which includes a natural history museum, an aquarium, an ice rink, movie theaters and KidZania, an entire city that's been kid-sized–all sitting amongst traditional retail doors.
A similar scenario is playing out at the Yas Mall in Abu Dhabi, and China is not far behind either thanks to its booming middle class and a growing population.
Limited-Run Experiences
It is human nature to want what you think you can't have. Brands are tapping into that FOMO for a new, profitable revenue stream. These experiences, much like retailtainment, must offer the customer something unique, interactive and on trend. And–let's be honest–they need to make your Instagram feed look good.
There's been a glut of these new experiences recently such as Refinery29's 29 Rooms, which is an immersive compilation of pop-up art exhibits that offer visitors the chance to interact with creators and brands… and take selfies; and Disney launched "Mickey: The True Original Exhibition" last month, a celebration of 90 years of the famous mouse. The key to these experiences is that you have to get there quickly, or you may miss out. Just make sure your guests exit through the gift shop.
Netflix
Netflix is a game changer.
Much like the radio then TV changed how people use their leisure time, so is Netflix.
First they killed home video and now they are coming for the big Hollywood studios.
There will be others that master SVOD (I see you Disney+), but Netflix is buying, creating and monetizing content in ways never done before, thanks to their boatloads of data and cash.
With recent studio space purchases in New Mexico and an animation slate that suggests a strategy shift, there's no arguing that Netflix is a force.
It is ramping up in consumer products, too, naming former Disney exec Christie Fleischer to lead a team. It's yet to be seen what the company can really do.
Subscribe and receive the latest news from the industry Article
Join 62,000+ members. Yes, it's completely free.
You May Also Like
---