10 Minutes with… Gary Pope, Kids Industries
10 Minutes with… Gary Pope, Kids Industries
The Kids Industries CEO chats with License Global ahead of Brand Licensing Europe.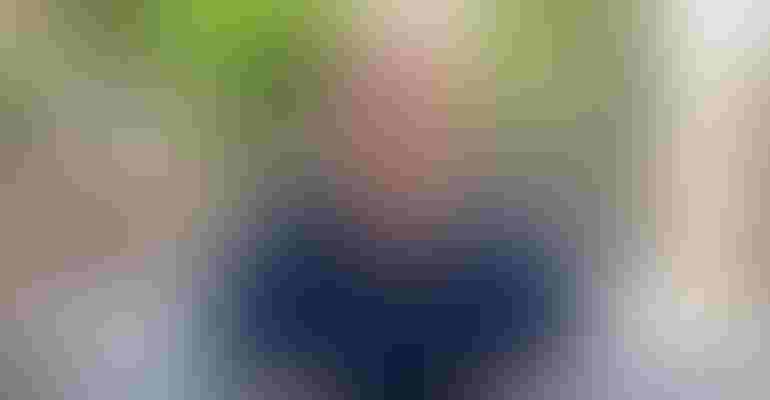 Gary Pope is chief executive officer and co-founder of  Kids Industries, an award-winning insight, strategy and creative agency that helps businesses and brands connect with the family market. Clients include Amazon Kids+, Disney, eOne, Kellogg's, Tesco, McDonalds, Hamleys, Royal Caribbean and LEGOLAND. 
Gary also presents insight into family shopping (including a never-before-seen "experiential model") exclusively to retailers at  Brand Licensing Europe, which runs from Nov. 17-19 at ExCeL London. Tickets are free. 
How are families shopping differently now compared to pre-pandemic?  
There are three big changes we've witnessed in the way families shop now compared to pre-Covid. 
The first is the flight to digital. Because digital access increased so quickly during Covid, we were able to embrace it more rapidly than the strategists had predicted, proving that necessity really is the mother of invention. When we were in lockdown, we had no choice but to shop online, and this has led to a trust for digital that we didn't have previously. Some say digital use is now at the level expected only by 2025 pre-pandemic. 
 
Secondly, families are shopping more carefully. Inflation is rising but salaries aren't, which means we have less disposable income to spend on more expensive essentials, and families are approaching shopping with a value-first attitude. The purchase of bigger ticket items like holidays and cars are still happening, but they are more considered. Instead, any spare money is being redirected to making the increased time we spent at home more fun, comfortable, functional and betting looking. That means nicer food, new furniture, homeware and garden accessories, redecorating and spending money on keeping the kids entertained, which is why the sale of toys, games, puzzles, video games and outdoors toys rocketed.  This "value-first attitude" is also why John Lewis & Partners has introduced its Anyday range. "Family" is a hugely important demographic to them, and they realised they didn't have an entry level priced brand that suited everyone, especially students and first-time renters and buyers. And it worked. 25% of Anyday customers are Gen Z.   

Number three? Loyalty has gone out the window. When you're shopping online, you can visit 30 shops in an hour. You don't have blistered feet, or spend 15 minutes looking for the loo, you can search, bookmark and then go back to the site offering the cheapest option. Of course, you can do this in real life too, but the thought of trekking all the way back to that first store to save a fiver just isn't that appealing. The same goes for bricks and mortar – why would you stay loyal to an FMCG brand when Aldi and Lidl are selling their own-brand equivalents for so much less? 
 
Do you think these three changes are temporary or permanent? 
Good question. I think they are possibly both and neither, rather a natural evolution of the way we shop as families. Our behavior changes because of things that happen to us, and the pandemic has nudged us in the direction of digital, where we've discovered we like the convenience and value. But our core behavior as humans is to crave connections and shared experiences, which is why we will always want to go to the shops, walk around stores touching products, talking to retail assistants, getting demos, using testers, trying things on and having a coffee with a friend.  
And that's why retailers are constantly talking about the importance of experiential, of creating experiences in store that attract footfall, add value and give us a reason to get off the sofa and onto the High Street. This was covered really well at the recent Retail Week Live, where Harvey Nichols talked about the way they have added wellness treatments like acupuncture in-store to give customers a reason to make a visit to Harvey Nicholls part of their daily lives.    
CEO Manju Malhotra summed it up perfectly when she said, "We need to provide excitement, energy and exclusivity so customers feel it's worth leaving their home to get something they couldn't get online." 
I think families will continue to shop online for toys, white goods, food, that kind of thing, but I also think that, when the digital tax comes in – which it will – and bricks and mortar can start competing on price again, we will see a consumer bounce back in some categories. 
 
What does this mean for retailers? 
As I said before, it means bricks and mortar retailers need to be giving consumers a reason to leave the house and go shopping and what motivates us to do that is different for everyone. 
We carried out a study recently looking at the hierarchy of things families want when they go to shops and it's markedly different for children and parents.  
Kids want somewhere to sit (your legs get achy walking around boring shops), great places to eat and get a treat, the ability to try before they buy (product demos) and friendly staff – all of which points to the "experience." Parents, on the other hand, want good prices, convenience, quality and a place to eat is right at the bottom.   
To get families out shopping – and enjoying it enough to keep going back – retailers need to make it an occasion and give them a rationale to motivate them. The retailers who do this already – who have worked out how to connect with families – are the ones who are thriving. Families are responsible for £70,843 million of spending power. There are 27.8 million family households in the U.K. with an average spend of £3,572. What's more, this number is increasing (by 6% last year). If that's not a reason for retailers to get it right, I don't know what is.  
At Kids Industries, we've developed an "experiential model" that we have used with our theme park and destinations clients and are planning to roll out to retail. I'll be sharing this model with retailers exclusively at Brand Licensing Europe in November.  
Meet Kids Industries at Brand Licensing Europe – Register now! 
Subscribe and receive the latest news from the industry Article
Join 62,000+ members. Yes, it's completely free.
You May Also Like
---