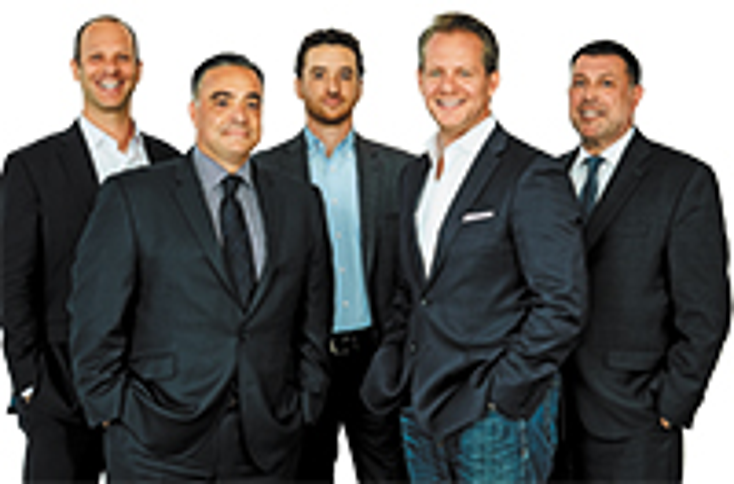 Marquee Brands is a brand management company that is approaching IP acquisition with a clear focus, aiming for high-end brands that translate to diverse distribution channels.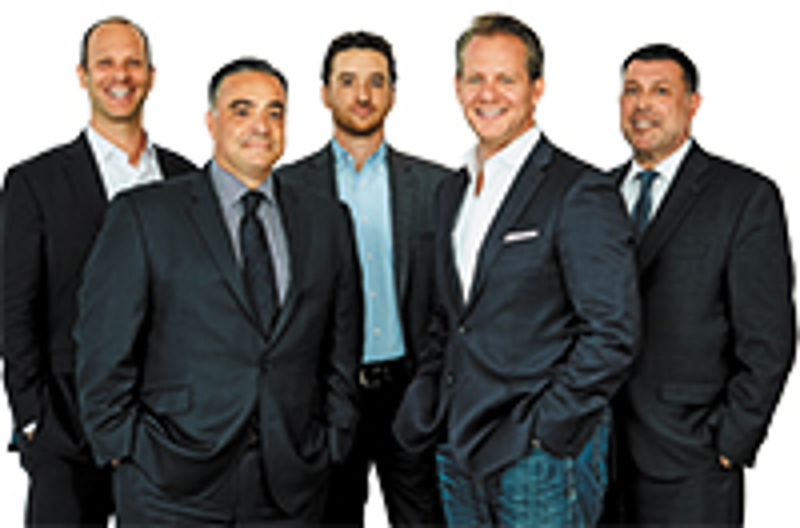 Samuel Porat, managing director, Neuberger Berman; Michael Devirgilio, president, Marquee Brands; Zack Siegl, managing director, Neuberger Berman; Cory M. Baker, chief operating officer, Marquee Brands; and Warren Clamen, chief financial officer, Marquee Brands
A lot can be done in three years, just look to Marquee Brands.
Formed in 2014 by global private equity investment firm Neuberger Berman, Marquee Brands is a familiar platform in the licensed business space, albeit one with a new take on brand acquisition and management.
"Building on a successful investment business derived from yielding royalties, intellectual property and related assets, Neuberger Berman Private Equity launched Marquee Brands in 2014. We were striving to offer our investors a unique, private-market strategy with the potential for yield, upside and strong downside protections–characteristics that we think Marquee offers our investors through the contractual nature of brand licensing," says Samuel Porat, managing director, Neuberger Berman. Porat oversees the various royalty and yield strategies for Neuberger Berman's investors in which Marquee is a part of. Also involved with Marquee from Neuberger Berman is Zack Sigel, managing director, who functions as Marquee's head of mergers and acquisitions, overseeing a dedicated M&A team for Marquee at Neuberger. Warren Clamen serves as chief financial officer for Marquee and sits on its board of directors.
Under
the leadership and expertise of president Michael DeVirgilio, former president, licensing and international, Kenneth Cole Productions, and chief operating officer Cory M. Baker, founder of Julian Wolf, a brand management and business development agency, and served as vice president of business affairs at Iconix, Marquee set out to target and acquire high-quality global brands from a diverse cross-section of consumer segments.
"The idea was that if we were going to create something different, better or otherwise new in the existing landscape of brand management companies, we needed to organize from top down with a different approach," says Baker. "With Michael's international business background and product knowledge base and my law, brand licensing and marketing experience, we were able to come together and look at brand management as a global challenge instead of as a country-by-country or simply domestic business, which other IP brand management companies tend to focus on."
Marquee evaluates its acquisitions based on three basic pillars: heritage, global opportunity and growth and a bit of the intangible–will the brand benefit from Marquee management?
"We want to acquire high-quality brands and ensure that those brands are built on a fundamental investment thesis," says DeVirgilio. "No. 1–Does the brand have heritage and DNA? We tend to only want to look at brands that have a real story to tell about its past or a special something that is valuable that consumers can connect with. No. 2–We look at brands that are bigger than their current business for one reason or another. Businesses ebb and flow, so we tend to look at a business' high water mark to determine if we can get the brand back to that. And No. 3–Will the brand benefit from our process?"
The company's foundational principles took shape early on with its first major buy in January 2015–Italian luxury label Bruno Magli.
The strategic acquisition was foundational for the company in that it established the true nature of Marquee as one that looks to brands with deep heritage yet that may be under-leveraged for one reason or another.
With Bruno Magli, a predominantly men's fashion house that leans on its 80-plus years of fashion experience, Marquee entered brand management with a bang.
"When Bruno Magli became available for purchase, we looked at it as exactly the gem it is," says Baker. "It has eight decades of heritage, lots of opportunity and blue sky."
The Magli brand certainly had high consumer awareness, but its marketing strategy offered room for growth, a recipe perfect for Marquee execution. At the time of its acquisition, the brand was in the U.S. with men's shoes, in Europe with women's footwear and in Asia with a mix of both men's and women's shoe offerings, with some handbags on offer in South Korea, says Marquee. In the short period since it has been under brand management, Bruno Magli has now grown to include a full lifestyle product range available around the world that now includes small leather goods, a men's tailored apparel business, accessories including briefcases and luggage, men's hosiery and a fragrance that will launch this fall/holiday season, in addition to growing its men's and women's footwear business. Marquee also launched the brand's first-ever e-commerce site.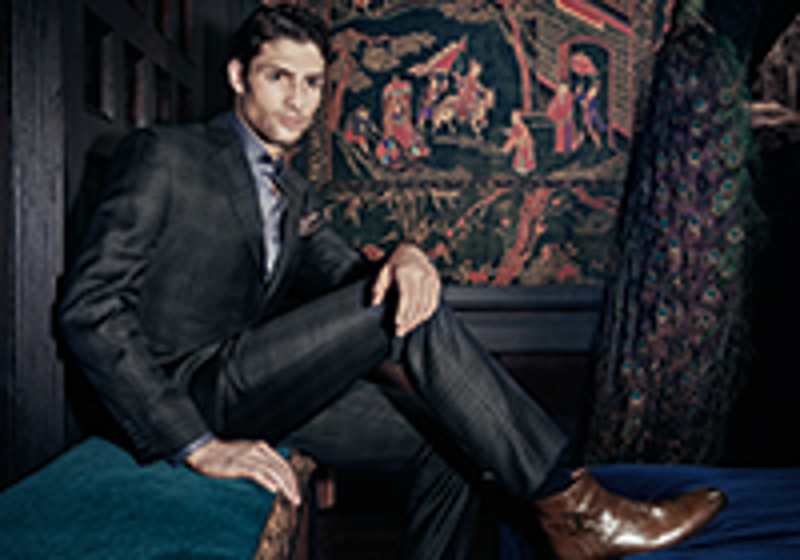 Last year, Marquee further broadened the brand's reach through two new partnerships in Asia with Sitoy Retailing in China and Bruno Magli Partners in Japan. Sitoy opened the first Bruno Magli shop-in-shop in the SOGO department store at Causeway Bay in Hong Kong, with 15 more branded stores in the cards for the rest of China. And last fall, Bruno Magli Partners launched e-commerce for Japan, with plans for additional stores set to open this year.
Supporting these initiatives and the brand in total, was an extensive global ad campaign that tapped actress Lucy Liu.
Bruno Magli opened the doors to its first dedicated U.S. store in the Brickell City Center mall in Miami, Fla., and more are set to open in Italy (Milan), Asia and the Middle East before the end of the year.
"We've brought Bruno Magli into a dozen or so new global markets and brought on a distribution partner that is based in Milan, Italy, that also executes global sales from its showroom, all something the brand did not have before," says DeVirgilio. "We've done a lot of development to bring the brand up to a modern day operating structure, and with the jet fuel of brand building that we do, we have really raised the bar."
With the foundation in place, Marquee's subsequent acquisitions for brands Ben Sherman, Body Glove and, most recently, BCBG Max Azria, have further set the company up for success in the sector in a relatively short period of time.
In the summer of 2015, Marquee announced its second major purchase, London apparel brand Ben Sherman, purchased from Oxford Industries.
It's a buy that fits well with Marquee's heritage directive.
Established in 1963, the British label is known around the world for its distinctive, colorful and on-trend, high-quality men's apparel.
In Ben Sherman, Marquee saw an immediate win.
"This is a brand that crossed some of the largest and most successful territories–Canada, Australia, Germany and the U.S.–but has largely been focused as a U.K. brand. It has great authenticity and has maintained its heritage, but the opportunity from a growth perspective is in ensuring that we focus this brand as a global play," says Baker.
Marquee aims to transform the Ben Sherman business by growing its core men's shirts and bottoms, but also its lifestyle categories, which include shoes, sunglasses and accessories.
"The lifestyle categories have historically performed very successfully," says Baker. "But they were largely in and out programs instead of ongoing revenue streams and business lines. So, when we formalized those product categories under license with some of the world's best manufacturers, we saw incremental growth that proved that the customer was looking, and in some cases waiting for, Ben Sherman to deliver the right product for the right quality."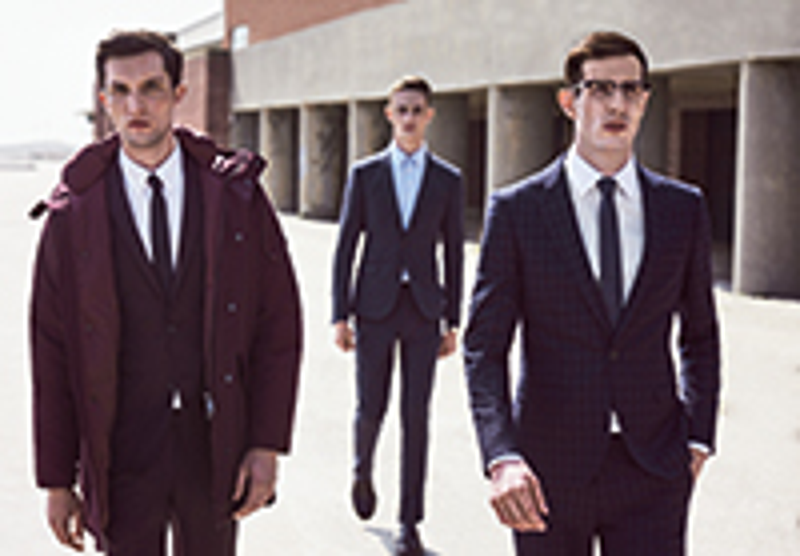 Retail is also growing for Ben Sherman under Marquee management, as well. Last year, the company broadened distribution for the Ben Sherman Kids collection, branching it out from its sole U.K. specialty availability to key North America retailers and built it a presence on BenSherman.com. This year, the Ben Sherman brand has further expanded to Macy's in the U.S., as well as close to 200 additional doors around the world including Myer in Australia and Debenhams in the U.K. It currently has 58 dedicated retail stores, and Marquee expects that footprint to double over the next several years.
But diversification is also a mandate for Marquee, which is where Body Glove fits in to the company's growing portfolio.
A longtime outdoor sports brand, established in California in 1953, Body Glove ticked all the boxes for a high performing brand for the Marquee platform... except it wasn't for sale.
As the story goes, says DeVirgilio, Marquee was doing a retail visit and happened to strike up a conversation about the Body Glove brand, to which the retailer offered to make an introduction to the Meistrell family, original founders of the company. Six or so months later, a deal was struck, but not before much discussion and trust building was established with the brand's owners.
"We had to build up a confidence with the Meistrells that we would treat their brand as they would, since it's a family brand with legacy," he says.
The Meistrell family still remains a part of the brand, and, although Marquee's headquarters are in New York City, it has established an office in Redondo Beach, Calif., to keep the brand close to its roots.
"Body Glove presents us with both the opportunity to and responsibility for Marquee to be stewards for the future of this American treasure," says Baker. "Whether it's the California vibe or the excitement of outdoor sports, Body Glove has never been beholden to styles and trends and remains an evergreen brand with its best years ahead."
For Body Glove, a lifestyle brand that is 50 percent equipment, the plans are to continue what's already been established on a larger scale.
"The family had done an exceptional job of bringing on partners in hard and soft goods, as well as global partners, and we see more opportunity," says Baker.
Particularly in the Middle East, which Marquee says is ripe for active outdoor brands that focus on water sports and adventure, attributes that Body Glove certainly speaks to. Marquee is currently in talks with retailers about enhancing the brand's retail footprint there, as well as in Europe. Currently, Body Glove operates more than 200 stores in Thailand and throughout Southeast Asia.
Marquee also will continue to build "sleeper" categories for the brand, including women's and children's activewear and equipment, opening up new channels of distribution for both Body Glove as well as for Marquee.
"Diversification for us is more than just a category, it's also about channel of distribution. While Bruno Magli certainly remains a luxury distribution for us, and Ben Sherman is more of a better department store/men's distribution, Body Glove allows us to have new stores, new channels and new retail partners," says Baker.
The most recent purchase for Marquee made headlines across the fashion world, BCBG Max Azria Group, which includes the brands BCBGMAXAZRIA, BCBGeneration and Herve Leger. In June, Marquee announced its intention to purchase the BCBG brand in a co-deal with one of the world's largest licensees, Global Brands Group. Marquee will own all rights to the BCBG IP, while GBG will continue to market, promote, sell and distribute BCBG products and operate its wholesale business, select retail and its e-commerce platform. The move comes after BCBG filed for Chapter 11 reorganization in February. The brand is currently sold in more than 346 boutiques and shop-in-shops in the U.S., as well as 845 U.S. wholesale doors and can be found in 37 countries around the world.
"Every single retailer that we spoke with about the BCBG brand has been very clear in that it is an important piece of business for them," says DeVirgilio. "We have been very excited about the support from retail that we have gotten for this brand."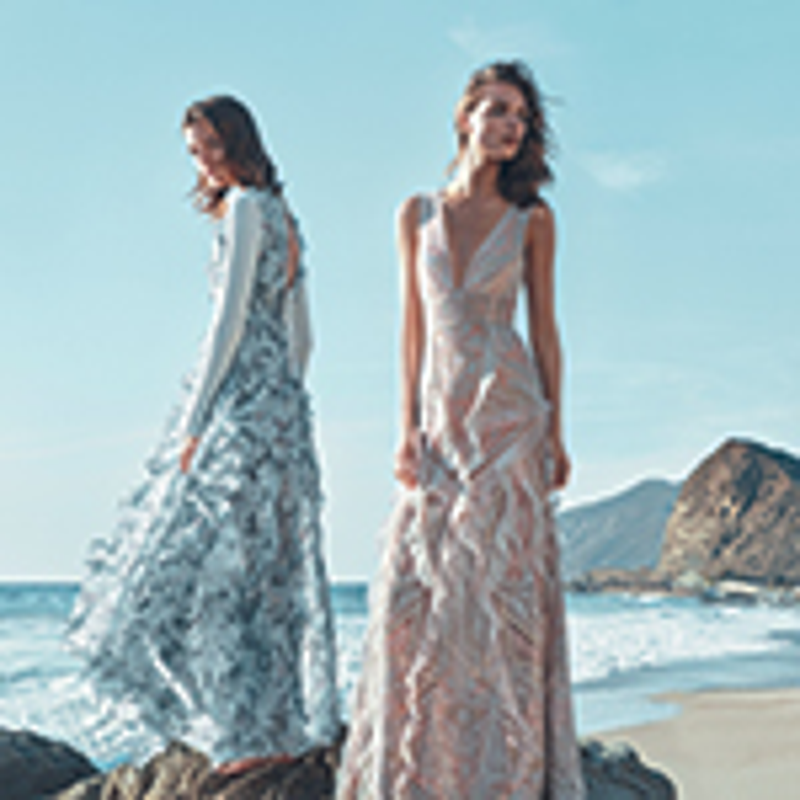 "The retailers know this brand's value and know it is important to them, and it is certainly important to the customer," says Baker. "Our research shows that customers are extremely loyal to the brand, coming back again and again. And while we still need some time to really understand what our overall strategy is going to be, I can tell you that from the outset that the BCBG Max Azria brand and the BCBGeneration brand are two very distinct customers, and we plan on doing a much better job of distinguishing that DNA from an aesthetic, a price point and a channel of distribution, so that we can ensure that the right customer is being approached with the right product."
For BCBG and Marquee's other owned brands, the future is in growth of high-quality brands through licensing, and certainly at retail, whatever shape retail takes. And through Neuberger Berman and its global network, Marquee remains positioned to grow its access even further.
"With access to approximately 2,000 employees and a global footprint in more than 20 countries, Neuberger helps Marquee's international focus," says Zack Sigel, managing director, Neuberger Berman. "Having completed half our transactions to-date outside the U.S., and with nearly a 50/50 balance in domestic and foreign sales, Marquee is truly a globally focused licensing business. Additionally, Marquee is striving to differentiate ourselves by the types of brands we are acquiring. All of our brands have a strong history and heritage, a true brand identity and significant global growth potential. Finally, in a rapidly changing retail environment, our emphasis has been on a new type of licensing that is built around a true partnership between brand management, our licensees and our retailers. We are committed to investing in our brands and delivering a unique offering to retailers. We believe this is the best way to grow our licensees' business and deliver an authentic experience to the customer."
With so much ground covered in just three short years, much like the blue sky Baker sees for Bruno Magli, the same can be said for Marquee.
"What's on deck for the future of Marquee is more of the same," says Baker. "It's ensuring that we use a licensing platform for what it's meant to be used for, and that is ensuring that the best possible manufacturers are making the best possible products for the best possible brands. That's the recipe for success for us. Whether it's Ben Sherman, Bruno Magli, Body Glove or soon BCBG, it's really the same recipe that we apply to each one."
Read more about:
Subscribe and receive the latest news from the industry.
Join 62,000+ members. Yes, it's completely free.
You May Also Like
Loading..