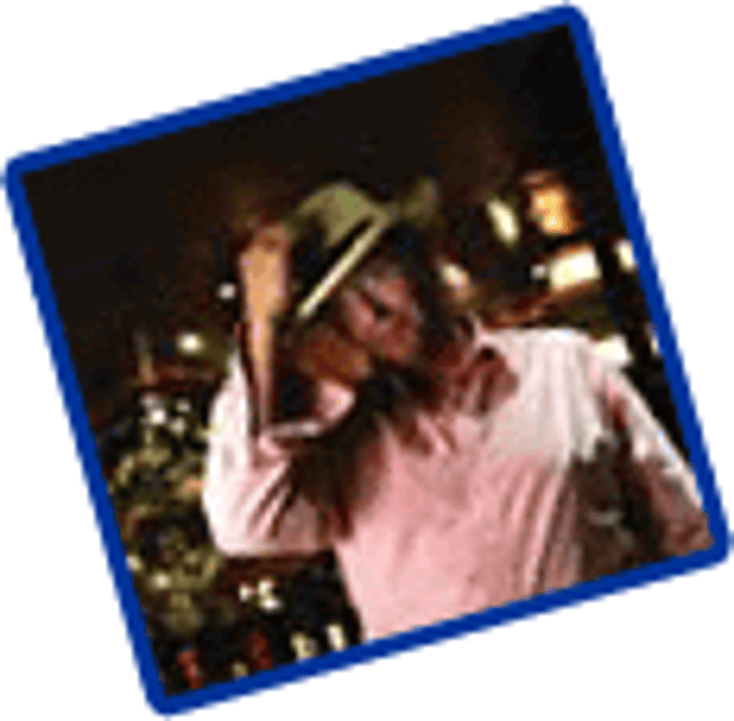 ]>As famous for his passionate temper and long-standing disagreements as he is for his exquisite food and glamorous restaurants, Marco Pierre White has made a vital contribution to the UK's food revolution. Not content with three Michelin stars and a restaurant empire, he has now turned his hand to bringing consumer products to market. We met at his restaurant, Frankies, and talked about licensing, the personal nature of pans and having a sense of duty
Later this summer, elegant saucepans from German manufacturer, Beka, will appear in shops under the brand name White Heat. They are the first products in the White Heat Collection, licensed by Marco Pierre White and will be distributed all over the world.
Marco has been inextricably involved in their design. 'I like getting dirty,' he says, waggling his undone cuffs. 'I can't help it. Even my cuffs are undone, so I'm more likely to get dirty!' As well as the monogrammed shirt, he is sporting a new haircut ('does it make me look more Italian?')
under a Panama hat ('this hat is
such
a good hat, isn't it?). Over Marlboro Lights and double espresso, we talked about what it means to extend your very own brand onto products. This is not Marco's first brand venture, of course. As well as being a successful restaurateur it turns out he is also experienced at acquiring, creating and rescuing brands. He has an instinct for it. But the saucepans mark the start of the extension of his very own name. A more personal affair.
As we start, he grins and says, 'what a great name my mother gave me, all those years ago on a Leeds council estate!'
Do you think of yourself as a brand?
Yes. Yes, I do! I do see myself as a brand. There's Marco Pierre White the brand and there's Marco Pierre White the saucepan.
I don't sell myself. But we will sell the pans. This is a professional pan; it's not a form of prostitution. With my name I could abuse the customer, make them pay more for the pan when in fact the pan is the same pan. But these pans have added value. And they're good looking.
Whose idea was it to create White Heat?
This is an idea that I had. With my knowledge, I feel I have a duty to provide good things and at a good price point. I call it kitchen jewellery. You don't put it in the cupboard. There are four important things about a pan: The feel, the aesthetics, the constitution and the fact it can last a lifetime. I want people to look at their pan in ten years' time and think 'that was a good pan.' You have a pan for a certain job. And every-one has a pan that they always use and the reason is because it feels right.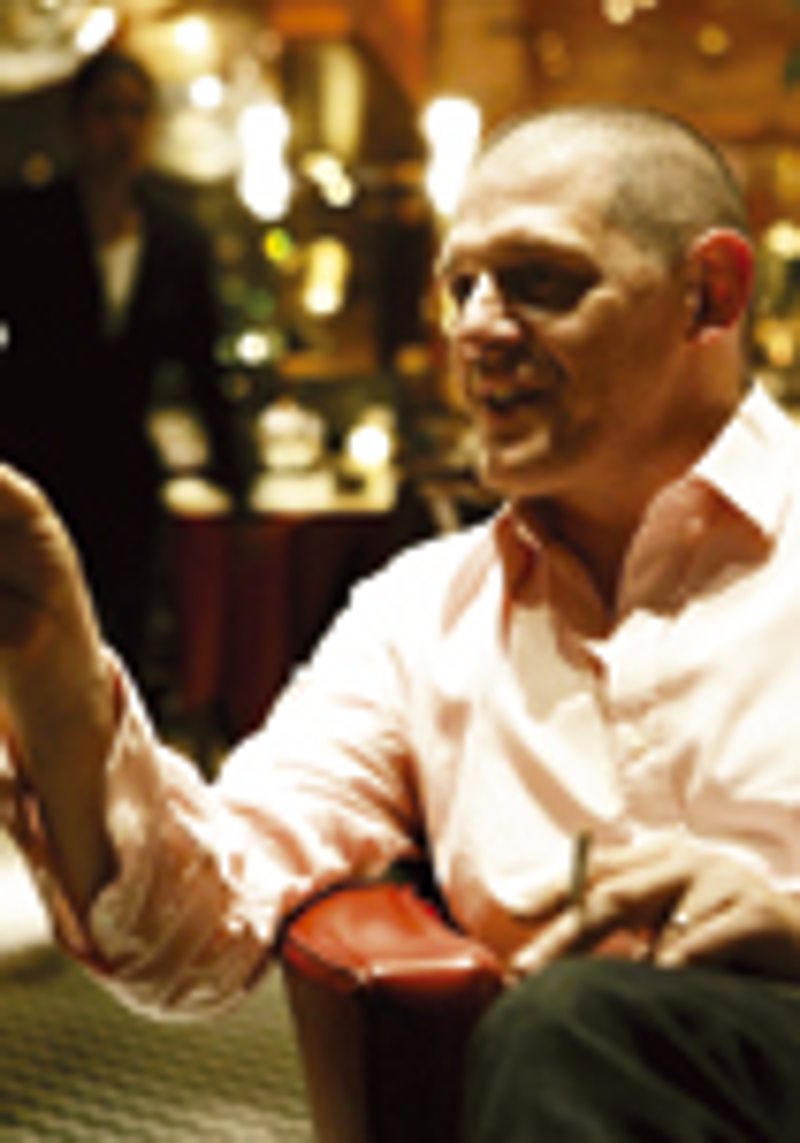 Aren't consumers weary of cooking products endorsed by famous people?
We are in an age of refinement, not reinvention. A pan is a pan.
You must have been offered hundreds of endorsements in the past . . .
. . . why did you choose to do this project?
I'm not into slap-on labels. The big difference with Beka, which made the pans, is that the CEO asked me to design a pan, rather than give my name to a pan. It's all to his credit, he had great vision and enthusiasm for the project.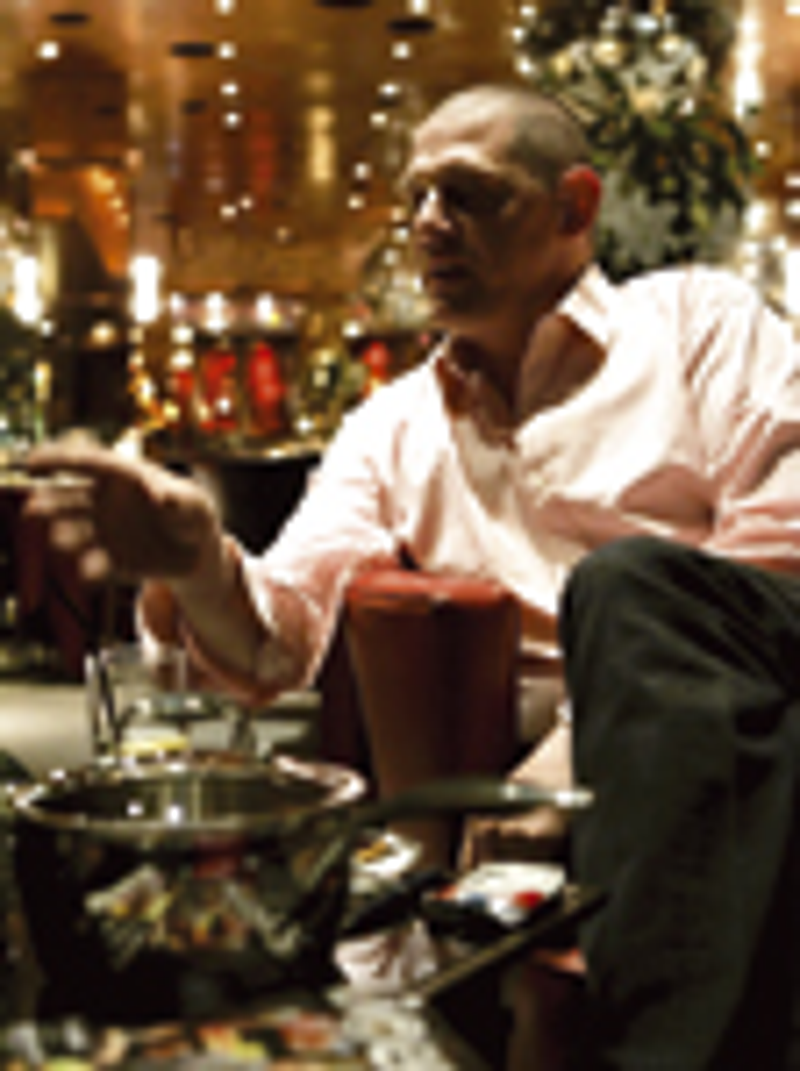 Also, I remembered the Beka brand from the past. That's something I like to do; to take old brands and make them new again, like the restaurant Mirabelle.
How does it feel to have leant your name to new products.
Listen; I didn't just lend my name to the things. That's just prostitution.
If the pans are not a label slap, how will you keep this up with other products?
It's all about the detail. Look around you; this room was designed by me. It's a bit eccentric and a bit mad but that's good. The 80s was all about themed restaurants. Now it's all about personalising. Eccentricity signals a personal touch. I'm all about the detail. It's a gut feeling. And hence the pan handles that we worked so hard over, the weight of each pan, etc
What are the challenges of extending the White Heat brand globally?
My name is very exotic. It helps, in France, to have Michelin stars and the name Pierre. I look Roman, which helps in Italy! But actually the pans speak for themselves, irrespective of me. And the price point and the package all work.
Explain what you mean about the price point and the package.
The package is so important. For example, you can spend £60-£70 for two of you to get decent pizza or pasta anywhere in town. But here you also get a glamorous dining room and a fun experience. It's all about the package.
So the pans are beautiful and good and at the right price point and you get me as well. But you're paying for the pans. All of me is free.
Years ago I offered the most expensive meal in the UK. People used to come so that they could talk about how expensive it was to their friends. Now things are more affordable.
There is rather a lot of them (seven different ranges). Why so many?
I believe there should be more than just one or two ranges because every-one has a different pocket. I want to offer the best at every price. I believe that this is true elitism.
Licensees might like TV support for the brand-why haven't you done a TV series?
I've not done a TV series in order to prolong, rather than condense my shelf life. Last week I was asked to be a chat show host! I never say never. but I'd only do TV it if it was really interesting.
Is brand extension a new line of business for you?
No. For example, one of the best ideas I had was for the Frankie Dettori range of grooming products, which just launched here today. I also own the rights to brands like the Duke of Marlborough and the Earl of Sandwich, for which we have a number of collaborative products.
You have to think about where and how those brands will appeal and how to give them integrity. The Earl approves every sandwich, for example.
Where do you get your brand sensibilities from?
I don't know. I just think brands. I'm trying to simplify my life and if this sort of business makes it easy then that's good. But you have to have integrity in whatever you do. I mean, I was asked to do a wok the other day! I learnt to cook in a French school! I'm in the business of selling a fun night out. Food is a bi-product.
Are the pans also a bi-product?
No, they are different. More personal.
What are the risks of extending your own brand like this?
I don't have any concerns. The pans exist now. What can go wrong with them? If it works, it's great and there's more money to support the family. If it doesn't, who cares?
What happens next with the White Heat brand?
Other products: tableware, ovenware, glassware, chefs knives, for example. If it's anything to do with food I'll be happy with those products. I have a duty to share my knowledge.
I haven't cooked in a restaurant kitchen for six years. But the most important hour of the day is when I cook for my daughter. I go home at 5 o'clock and cook. It's important for her to see me at the breakfast table and to see me cooking. I make it a moment. Cooking is all about memories, romance.
In our business at the moment there is controversy over the attachment of characters to children's food. What is your view about children's eating?
Cooking is not expensive but it does take time. Personally, I blame parents first and the government second, for the state things are in. You can't blame the supermarkets or the manufacturers. It's all about priorities and they are just saying, "if you're too idle to cook, here's an alternative."
Subscribe and receive the latest news from the industry.
Join 62,000+ members. Yes, it's completely free.
You May Also Like
Loading..