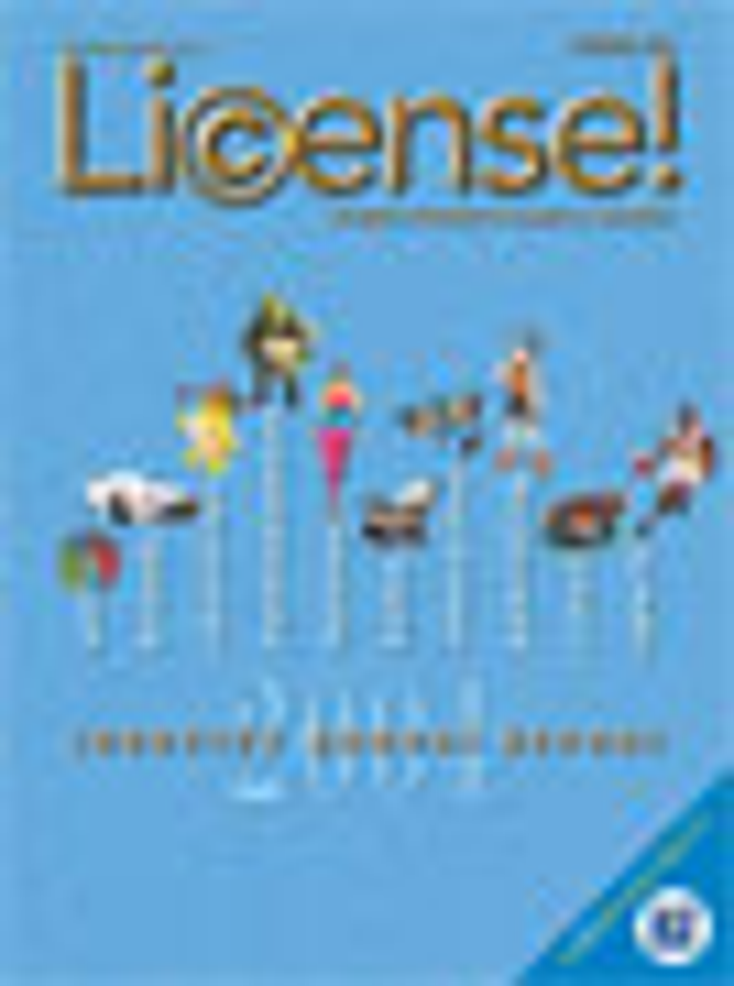 ]>
Estimated worldwide retail sales off by slight percent.
There was a slight dip in 2003 overall estimated worldwide retail sales; so insignificant it can be termed "flat" to 2002. According to
License!
research estimates, the licensing industry experienced a .5 percent decrease from $172.8 billion in 2002 to $172.7 billion in 2003. Unfortunately, there were more category losses year-over-year, but there were some winners to keep overall worldwide retail sales somewhat balanced when compared with last year's retail sales numbers. Although on the pages to follow you'll find an in-depth look at each category, here's a quick synopsis: The Art & Publishing categories (combined chart) experienced a 5 percent increase, from $18 billion in 2002 to $18.9 billion in 2003 (nearly 73 percent of that number can be attributed to the art business). Brands & Trademarks generated a 3.3 percent increase to $34.2 billion in 2003 compared with $33.1 billion in 2002. The only other category to increase this
year was Sports, capturing a 5.9 percent increase to $18.9 billion in 2003 compared with $17.9 billion in 2002.
On the negative side were Character with a 2.3 percent decline to $39.3 billion in 2003; Entertainment with a 4.6 percent decrease to $19.7 billion in 2003; Fashion, which has been in the red since 2000, with a 2.4 percent decline to $37.1 billion; and Online & Interactive with a 6.9 percent decrease, the most significant percentage decrease of all categories, to $4.63 billion in 2003. Of course, retailers continue a "push/pull" as shelf space shifts to performing categories. Brands and trademarks captured the real estate, while character and entertainment got the push. In addition, character and entertainment business downtrended mainly because of ongoing mergers, acquisitions, and store closings, particularly in the toy arena, not to mention the use of toys as a loss leader for some merchants. Further, the online and interactive decline is in part due to platform shifts in the marketplace. While apparel remains a strong retail sell-through despite a lack of direction and point of difference at many major retailers and a sea of sameness in some main floor categories, sales of licensed goods related to those apparel brands are down. That said, as more fashion companies turn their attention to licensing, '04/'05 looks more promising for the category.
License!'
s Industry Annual Report 2004, compiled by
License!'
s editorial team, aims to serve as a statistical benchmark for the licensing business. On the pages to follow, editors detail 2003/'04 licensing industry happenings and statistical data in all categories covered on a monthly basis by
License!.
In addition,
License!
looks at property predictions and licensing initiatives set for '05. METHODOLOGY The information contained in this year's
License!
Industry Annual Report is based upon estimated worldwide retail sales of licensed products, period ending December 31, 2003, with all channels of distribution reporting in the U.S., Canada, United Kingdom, Europe, Latin America, and Asia/Pacific Rim. The 100figures were amassed through statistical and analytical research firms—incorporating retail and consumer data—as well as
License!
research conducted throughout 2003 through discussions with licensors, licensees, licensing consultants and agents. Retail channels of distribution include domestic retail chains and international counterparts: department stores (i.e., Federated Department Stores and Saks Inc.), mid-tier stores (i.e., JCPenney, Kohl's, Mervyn's), specialty/niche stores (i.e., Toys "R" Us, Lowe's Home Center), mass merchants (i.e., Kmart, Wal-Mart, Target Stores), drug and supermarket independents and chains, and Internet and TV shopping.
2003 data details estimated worldwide retail sales in the following licensed categories: Art & Publishing, Brands & Trademarks (including nonprofit and collegiate licensing), Character, Entertainment, Fashion (including licensed luxury goods), Online & Interactive, and Sports. Within each category, worldwide retail sales were measured in the following product classifications: apparel, accessories, automotive, electronics, food and beverages, footwear, furniture, health and beauty aids, home decor, housewares, infant and juvenile products, music and video, online/interactive software and hardware, stationery and other paper products, sporting goods, and toys and games.
Following
License!'
s collection of data, numbers were compared with The International Licensing Industry Merchandisers' Association (LIMA) Licensing Industry Survey 2004, which was conducted by research teams from the Yale School of Management and Harvard Business School. That report detailed 2003 Estimated Licensing Royalty Revenues for U.S., United Kingdom, and Germany in the areas of Characters (TV/movies/ entertainment), Trademarks/Brands, Art, Publishing, Sports (leagues/individuals), Fashion, Collegiate, Music, and Nonprofit.
Art
GETTING CRAFTY: Many artists continued to take their first steps in licensing by signing on for greeting cards. UK-based publisher Ego 7 introduced its Little Ed property into the U.S. market via cards. Artist Connie Haley's Freshcut Studio teamed up with Leanin' Tree Greeting Cards, and artist Kym Bowles debuted Lollysticks (Marian Heath Greeting Cards). In addition, Sole Source Greetings was granted the exclusive rights for a collection of cards and additional paper products for the Red Hat Society, a national organization of women that celebrates the splendor of the over-50 woman, and artist and inspirational writer Flavia Weedn introduced the "Tapestry" and "Emerald & Wheat" collections. Scrapbooking, an extension of the paper category, was another boon market for artists, ringing in between $2 billion and $2.5 billion in sales in 2002, according to the Hobby Industry Association. Artists quick to sign on included Karen Neuburger (Paper Adventures), and Debra Jordan Bryan and Ann Ormsby (Leisure Arts). Fabrics are also gaining interest. Artist Debra Mason's "My Cat Ben" series graced a fabric collection via an agreement with Robert Kaufman Fabrics, and Jane Davies and FreeSpirit teamed up to introduce "Rhythm in Motion," a collection comprising exotic patterns in a palette of bright hues. It offers 20 coordinated designs suitable for crafters, quilters, and scrapbookers. In addition, Mary Engelbreit Studios expanded its partnership with Cranston Print Works for a collection of home d?r fabrics.
HOMEWARD BOUND: From the kitchen to the garden, consumers demanded art-inspired home décor, which, in turn, created a demand for licensed work. Debbie Mumm introduced "Classic Fruit Bowls," a collection of ceramic dinnerware from licensee Zak Designs. RJM Licensing, Inc., inked a deal with Warner Wallcoverings, Inc., for the rights to art property Too Cute for Words for wallpaper borders. Gibson USA livened its mix with the addition of feline duo Max & Lucy, which will grace a range of tabletop products, notably dinnerware, and will expand to include additional coordinating categories throughout 2005 and beyond. The ambiance and elegance of touring Europe in the early 1900s is at the core of Linda Grayson's "Vintage Advertising Signs" collection. Magnetic notepad sets, chalkboards, and "hang-it-alls" were the first products to roll out via an agreement with Printwick Papers. Also focusing on the glamorous era of high fashion is Thomas Wood, who introduced an art series that depicts women savoring the taste of fine coffees while enjoying the good life. The first license (Directional Art) for prints was introduced at the September shows, and the collection has been receiving a lot of interest from home, kitchen décor, and giftware. The garden category also experienced growth. New initiatives included the "Hen-Feathers Collection," which signed on seven garden/home licensees. Artist/designer Karen Rossi and Exhart also teamed up for a line of garden accessories.
FASHION & BEAUTY: Fashion illustrator Jeffrey Fulvimari debuted "bobbypin by Jeffrey Fulvimari" and "Jeffrey Fulvimari extra fancy" (repped by Nine Trick Pony), both whimsical collections that bring style and a splash of color to a collection of accessories. Jeffrey Fulvimari extra fancy merchandise launched this fall in more than 360 nationwide May Department Stores Company doors. The extra fancy collection includes junior sleepwear, fashion watches, bath and body gift sets, and cosmetics gift sets. This fall, UK-based retailer Boots launched an exclusive range of cosmetics and hair and beauty products that boast the bobbypin by Jeffrey Fulvimari name. The Administration of Pablo Picasso and its official licensee, "Museum Masters International," a division of ArtMerchandising & Media Inc., released a chic apparel collection that incorporates colorful classics from the great master. Jim Benton's "Just Jimmy" property (CopCorp Licensing) made its debut on a line of printed fashion T-shirts with Blackjack, Inc., and licensing agent The Licensing Company (TLC) brokered an exclusive accessories deal with Icing by Claire's for 1970s cartoon strip "love is..." In addition, United Media teamed up with Townley Cosmetics for a collection of Precious Moments bath products. Fashion illustrator Carlos Marrero debuted Glamurella, a collection of whimsical illustrations that portray the glamorous "It" girl who has it all. Lotta Luv rolled out a full-scale cosmetics and bath and beauty line. HBA and hair-related products also are an area of focus for Lisa Frank, who celebrated 25 years of creating glamour gals and cuddly animal pal characters that appeal to a younger market.
ETHNIC INFLUENCES: Australian artist Sarina Tomchin's expressive art captures the ambience of exotic destinations from Fiji's Vatulele Island Resort to Sydney's Café Noir and beyond. The artist has licensed her work in Australia for more than 10 years but just started working with U.S. licensees a year ago, signing on 14 licensees. Billy Attinger has had success with two of his ethnic cartoon brands, "From The Crib" and "Palitos Locos" ("Crazy Sticks"). Potential licensing categories for the late Marvin Posey's jazz music-themed artwork include publishing, gifts, stationery, office products, apparel, paper products, greeting cards, wall décor, home furnishings, and housewares.
PHOTO FINISHES: As digital advances flourished—making it easier and less expensive for manufacturers to use photographic images—the medium continued to gain in popularity among artists and offer myriad licensing opportunities in categories ranging from diapers to stationery and wallpaper. Best-selling shutterbugs included Tom Arma, Kathleen Francour, Carole Gordon, Gay Ayers, Heidi Sherman, Rachael Hale, and Dustine Wallace, among others.
ART APPRECIATION: New York City served as a launching pad for licensing products such as replicas, prints, and calendars from its public art exhibits, such as The Big Apple Fest, a philanthropic exhibit designed to promote a revitalized image of New York City. Artists Christo and Jeanne-Claude soon will unveil The Gates Project for Central Park, to be held in February 2005. For the first time in their careers they have granted an organization—Nurture New York's Nature (NNYN)—exclusive rights to their property.
ARTS & ENTERTAINMENT: GoodTimes Entertainment and Mary Engelbreit Studios collaborated with Schwartz & Associates Creative to produce and distribute Engelbreit's first animated DVD based on children's book "The Night Before Christmas."(c)
Brands
AD SHARE: The blurring of icon and message lines in TV spots continued (i.e., the original and new Maytag repairmen driving a Chevrolet Impala, the Pillsbury Doughboy versus the "Sprint Guy," and the Taco Bell chihuahua opposite Berkshire Hathaway Inc.'s GEICO gecko). Likewise, for entertainment characters: think The Muppets in Pizza Hut commercials and Bugs Bunny, Daffy Duck, Wile E. Coyote, and the Road Runner co-starring with the AFLAC duck.
EATS & DRINKS: Food and beverage companies bit into licensing, savoring new product categories. General Mills Trademark Licensing signed with MJC for a line of men's and women's novelty loungewear based around General Mills' Pillsbury Doughboy; the Trix Rabbit; and Lucky, the Lucky Charms Leprechaun. Drew Pearson Marketing is creating a line of novelty headwear and cold weather accessories bearing Big G cereal characters Buzz Bee; Trix Rabbit; Sonny the Cuckoo Bird; Lucky, the Leprechaun; Boo Berry; Count Chocula; and Frankenberry. The Pillsbury Doughboy popped into scrapbooking via licensee Paper Adventures; kitchen textiles and tabletop via Best Brands Home Products, Inc.; and toy trains and accessories via Lionel LLC. General Mills and Department 56 partnered on a line of miniature lighted buildings and accessories. Kellogg's stepped up its corporate initiative to deliver health, convenience, and education to consumers via a new licensing program, "Kellogg's Kitchen," which provides breakfast solutions to consumers on the go. Classic cereal brand Freakies returned to market via The Freakies Company, which retained Most Management, LLC. Categories targeted include pajamas and T-shirts, headbobbers, and plush. Boutique licensing agency Brandgenuity added French's Foods, a division of Reckitt Benckiser, to its client portfolio. Repped by IMC Licensing, Kraft licensed Kool-Aid and Kool-Aid Man to Kids Only! for a line of Kool-Aid stands. MJC will bring to market a line of men's novelty lounge pants and boxers featuring Kool-Aid, Kool-Aid Man, Oscar Mayer, and Jell-O. Funko, Inc., will create a line of Wacky Wobblers bobblehead dolls featuring the Kool-Aid Man, Planters Mr. Peanut, and Golden Crisp Sugar Bear. Masterfoods USA, a division of Mars, Inc., signed with Creative Designs International for a line of toys featuring the M&M'S characters. Masterfoods USA and Bonne Bell inked a deal for co-branded products, including Starburst and Skittles Smackers for lip products. Nancy Bailey & Associates secured a deal with The Italia Collection for a line of Italian gold charm bracelets based on Hostess classic treats such as Twinkies, Ding Dongs, Ho Hos, Snoballs, and Cup Cakes. The Joester Loria Group will manage, develop, and introduce a licensing program for brands Pepsi-Cola, Mountain Dew, and Aquafina. Snapple's Real Facts are making their way onto a board game via a licensing agreement with Pressman Toy Corporation brokered by Brandgenuity. IMC brokered deals for Jack Daniel's with Wrangler (Western apparel), Peavey Electronics (guitars, amplifiers, and music accessories), and Ace Product Management Group (home game room collection).
DINING OUT: Restaurants jumped on the healthy bandwagon, with T.G.I. Friday's, Friendly's, and Subway partnering with Atkins and Applebees with Weight Watchers on low-carb and diet menus. The Culinary Institute of America (CIA) signed on licensing agent Broad Street Licensing Group to craft a branding program for the food service industry, including china and food preparation accessories, large equipment, and chef apparel.
TRANSPORTATION TRENDS: Automotive and motorcycle brands revved up licensing plans as Brand Sense Marketing, LLC, was selected as the exclusive licensing agency for Norton Motorsports, Inc., to extend the motorcycle and lifestyle brand into categories, including die-cast, ride-on toys and vehicles, R/C toys and vehicles, and video games. Brand Sense also will gear STP's licensing to performance, motorsports, and vintage; for Armor All, extensions will focus on uses for the car that further represent the brand's protection and shine qualities. L.A. Choppers, the Southern California Chopper Shop owned by Johnny C. and repped by The Wickerbill Group, signed with Jem Sportswear for a line of men's, women's, and boys' knit tops that incorporate the L.A. Choppers logo, as well as images of custom choppers designed and built by Johnny C. Conair Consumer Electronics Division launched a line of Hummer electronic products as part of an exclusive licensing deal with General Motors. Equity Management Inc. (EMI) represents Hummer and also signed on to represent Goodyear, Dr.Pepper/7-Up, General Electric, Tyson, and Kawasaki. United Media is on board with the Metropolitan Transportation Authority (MTA) to create a licensing program that includes celebrating the 100th anniversary of the New York City Subway.
TOYS & FUN: Mattel Brands Consumer Products unveiled its content-driven "Worlds of Barbie" marketing strategy and partnered with PUIG Beauty and Fashion for the worldwide launch of the first-ever Barbie fragrance. Mattel also revved up Hot Wheels, licensing the brand for lifestyle products such as snowboards (Sims Snowboards), skateboards and BMX bikes (Liberty Group Products), and motocross gear (THOR). Springs Industries signed a multi-license deal with Mattel to create home collections for My Scene, Polly Pocket, Barbie, Hot Wheels, and Matchbox. SloaneVision Unlimited is springing into action as licensing agent for Slinky, the "walking spring" that turns 60 next year. A new animated film is scheduled for 2006. Via agent The Mercer Group, Mogu America's Mogu People—an evolving collection of mythic beings sporting symbols such as love, courage, and joy—signed Moviso (animated wireless phone content), Logotel (apparel), Toy Play (toys), Dogree (headwear), C&D Visionary (novelties), and Motion Systems (bags).
World Poker Tour
signed with agent Brandgenuity, LLC; licensing plans include gaming, poker-related products, interactive, publishing, and social expressions/calendars. Andrea Green, formerly of Jerry Leigh Apparel, joined
WPT
as director of licensing.
GOING HOME: Sunbeam extended its brand to garment care accessories via licensee Bajer Design & Marketing Inc. Sunbeam Products Inc. also brought the First Alert brand back into its fold for licensing and merchandising; plus the company is looking to its archives to license retro advertising for textiles. The Licensing Company (TLC) brokered a high-end mattress deal for Royal Ascot with Windsor Bedding Co., LLC, a division of the Simmons Company. TLC seeks licensing opportunities in the U.S. for textile/bedding, mirrors, rugs, and furniture.
Character
REST & RELAXATION: Characters took a vacation this year, with licensors aligning with hotel and resort operators to infuse some fun in the sun. Nickelodeon partnered with Country Inns & Suites by Carlson this past summer on a Summer Family BookBreak Package featuring Lemony Snicket with giveaways such as a themed activity book and door hanger/bookmark. Sesame Workshop partnered with Beaches on a themed vacation package with character visits and other on-site activities such as bedtime stories with Elmo, while Sony Pictures promoted
Spider-Man 2
with a web pack offered at Embassy Suites Hotel.
MOVIE MANIA: Toy shelves got animated with hot properties inspiring direct-to-video and theatrical releases. Often, this exposure in alternate venues provided another opportunity for licensors and licensees to showcase their properties for both new and existing fans.
Yu-Gi-Oh!
hit theaters in August, and Care Bears will spread the love in a full-length CGI animated movie due this month. Also in development is a live-action movie based on Transformers, a Bratz movie via a deal between MGA Entertainment and Twentieth Century Fox, and a Speed Racer (celebrating its 30th anniversary) film produced by and starring Vince Vaughn. Polly Pocket will be featured in a movie in fall 2004, as will My Scene with its first fully animated DVD movie in fall 2005.
FROM RETRO TO EVERGREEN:
Teenage Mutant Ninja Turtles,
Care Bears, and Strawberry Shortcake are just a few retro properties that have gained evergreen status. Care Bears posted $350 million in sales in 2003 with more than $500 million projected for 2004, and
Teenage Mutant Ninja Turtles
exceeded expectations and sales forecasts driven by an edgier profile infused with new products, packaging, and advertising. Strawberry Shortcake neared $500 million in worldwide retail sales, doubling last year's launch sales of $220 million. DIC Entertainment signed with Huffy Bicycle Co. for Strawberry Shortcake bikes and with Marino Andriani for electronics. DIC also announced plans to bring the Trolls property back to hair-raising status in a new format called Trollz, a lifestyle and entertainment brand aimed at teens and 'tweens. DIC named master licensees Mamiye Brothers (apparel), Hasbro (toys), and Scholastic (publishing). American Greetings reintroduced Holly Hobbie, signing Nickelodeon Consumer Products to handle the licensing program (the first time Nick is handling licensing for an external brand). The program first will target adults who grew up with the property with giftables, home accessories, social expressions, and infant product; then it will target girls ages 4 to 7 with a redesigned look and content, dolls, apparel, and publishing.
OLD IS NEW: Bandai America launched Tamagotchi Connection, the next generation of the virtual pet originally introduced in Japan and the U.S. in 1996 and 1997, respectively. Now the egg-shaped toy that simulates the life cycle of a pet has infrared technology, a larger display, and better graphics. Playskool's Weebles also made a comeback.
SPIN-OFF APPEAL:
Clifford's Puppy Days
(Scholastic Entertainment) and
Rugrats All Grown Up
(Nickelodeon) proved that spin-offs are an effective way to attract new licensees, build viewership, refresh the style guide, and introduce new characters. Others to watch are
Blue's Room
from Nickelodeon,
Postcards from Buster
from United Media, and
Bob the Builder: Project Build It
from HIT Entertainment slated for 2005.
NABBING EXCLUSIVES: Exclusivity ruled at retail with all the majors cherry-picking both hot and promising properties. The targets were primarily 'tweens and teens with Hot Topic supporting Care Bears and edgy properties such as Happy Tree Friends, Sweetypuss, and Ruby Gloom. Target took on Miffy, Thomas the Tank Engine, and
Miss Spider'sSunny Patch Friends
with a collection of more than 100 products including kids' home décor and baby apparel. Target Stores (and former divisions Mervyn's and Marshall Field's) was sweet on Disney's Classic Pooh collection.
MINI TO THE MAX: The auto industry maximized its impact on toys with miniature playsets featuring real and concept vehicles. Playmates Toys partnered with Hummer, Ford, Jeep, Chrysler, Chevy, BMW, and Dodge on playsets for its Speedeez line, while Galoob created vehicles and playsets based on the Volkswagen Beetle, VW Bug, VW Concept 1 car, and others for MicroMachines.
INTERACTIVE: Plug 'n Play systems mixed old and new as Jakks Pacific expanded its TV Games line with new licenses including
Spider-Man.
Etch A Sketch Electronics forayed into the electronics category with ETO, a product that combines Etch A Sketch with the interactivity of TV. Toy Quest launched the
Spider-Man 2
Web Action Video Gaming System targeted at kids who love video games yet need physical activity.
ANIME: Japanese anime showed no signs of slowing with
Duel Masters
(Hasbro),
DragonBooster
and
Poko
(Alliance Atlantis),
Deko Boko Friends
(ShoPro Entertainment, in its first preschool initiative),
One Piece
and
Winx Club
(4Kids Entertainment),
Rave Master
(Tokyopop), and
Gungrave
and
Samurai Champloo
(Geneon) all gaining attention.
Entertainment
HIGH NOTES: Music artists tuned in to licensing in a big way as blues guitarist B.B. King signed New York-based Marketing On Demand as his exclusive licensing agency. Initial opportunities are being explored in furniture, apparel, and food. Art Impressions now reps Celine Dion to create a lifestyle brand that focuses on infants' and children's merchandise. Carlos Santana Management Team and the Santana Management Group signed with Visionary Marketing & Management Strategies to expand the brand via licensing. R&B sensation Ashanti signed with licensing and merchandising agency Bravado International Group. The program is slated as juniors' lifestyle driven with apparel, cosmetics, accessories, jewelry, footwear, hosiery, and health and beauty. Britney Spears extended her image with a deal with Elizabeth Arden Inc. for fragrance, color cosmetics, and skin care. Spears' licensing agent, Brand Sense Marketing, LLC, also will target the fashion apparel, accessories, and footwear categories. Madonna tapped her licensing agent, Signatures Network, to create a licensing program for her children's book, "The English Roses." Set to launch in fourth quarter 2004, plans for the program include apparel, accessories, toys (plush and dolls), tea sets, paper goods, and stationery. Signatures Network now also represents Cabo Wabo, the cantina and spirit brand of singer Sammy Hagar. Fox & Hounds Ltd. was all shook up over its deal with Elvis Presley Enterprises, Inc., to develop a line of pet products (The Hound Dog collection), including collars, plush toys, bowls, bandanas, headwear, and other items. Bill Schwartz of Schwartz & Company retained the name, likeness, and audio rights to Sam Kinison from Kinison's brother and former manager, Bill Kinison. Schwartz struck broadcast deals with Spike TV, Trio Entertainment, Playboy Channel, DirecTV, In-Demand, Echo Star, and TVN, among others, for some of Kinison's audio broadcasts, including TV concerts. Schwartz is in talks with licensees for greeting cards and figurines, and with event sporting goods companies.
ON THE TUBE: TV shows continued their brand extensions in a variety of product categories. Spencer Gifts launched E! Networks'
Wild On
merchandise (apparel, loungewear, headwear, handbags, footwear, beach products, and barware), and a nationwide promotion in its 675 retail stores. Represented exclusively by Brand Central, E! Networks also opened up licensing and merchandising opportunities for
Live from the Red Carpet, The E! True Hollywood Story,
The Style Network,
The Brini Maxwell Show, How Do I Look?, Whose Wedding Is It Anyway?,
and
Clean House.
The Weather Channel, the 24-hour weather network privately held by Landmark Communications, signed a licensing deal with ShedRain for rainwear and umbrellas. FremantleMedia Licensing Worldwide signed Warner Bros. Publications to produce and distribute
Idol
audition books with CDs for the U.S., Canada, UK, and Australia. United Media cooked up licensing deals for two Food Network programs:
Paula Deen
(consumer products launch in fall 2005 with possible extensions into home and garden) and
Iron Chef
(two-pronged approach targeting the serious culinary fan and the younger college male crowd; opportunities include housewares and domestics, toys and games, social expressions, apparel, and select publishing). MGM Consumer Products and Interactive signed on to represent
Bing and Bong's Tiny Planets
—its first preschool property representation and first rep of a property in the U.S. Going forward, the focus will be on rounding out the toy category, publishing, and interactive, and then apparel, accessories, and home. MGM also will debut the Baby Pink Panther line in 2005 and Toddler Pink Panther line in 2006. American Greetings signed on to produce greeting cards, gift wrap, gift bags, paper party goods, stickers, and Heirloom Collection ornaments for Spellbound Entertainment's
Koala Brothers,
repped by Big Tent Entertainment. DIC Entertainment named Mamiye Brothers master apparel licensee, Hasbro master toy licensee, and Scholastic master publishing licensee for 'tween entertainment and lifestyle brand Trollz. Represented by Joy Tashjian Marketing Group, Breakthrough Animation named Playmates Toys master toy licensee for animated series
Atomic Betty
. Scholastic Entertainment will deliver to PBS
The Misadventures of Maya & Miguel,
a new series chronicling the lives of 10-year-old twins Maya and Miguel Santos.
MOVIE STARS: The top three films of the summer were sequels (and the only ones to gross more than $200 million): Dreamworks'
Shrek 2
(the highest-grossing movie of the year with more than $400 million), Marvel/Sony's
Spider-Man 2
(with just less than $370 million to date), and Warner Bros.'
Harry Potter and the Prisoner of Azkaban
(which took in $247.1 million). In the wake of the smash hit,
Lord of the Rings: Return of the King,
New Line Cinema now is focusing on its horror franchises:
The Texas Chainsaw Massacre, Friday the 13th, A Nightmare on Elm Street,
and
Freddy vs. Jason.
Newly formed licensing agency Krypton Imagination entered into a worldwide non-exclusive agreement with Bubbles Inc., the family run business that holds the sole rights to the Charlie Chaplin brand and an affiliate of the company that owns Chaplin's extensive work, for a comprehensive branding program. Termed Discover Chaplin...!, the program will feature a new style guide, as well as a collection of the icon's most famous quotations. Targeting ages 14 to 25 and older fans, the new program will include apparel, accessories, and stationery products aimed at mass-market and specialty stores. The Wireless Entertainment Group of Twentieth Century Fox Licensing and Merchandising teamed with Sorrent, a mobile entertainment publisher, to release Aliens: Unleashed, a mobile action/adventure game. Licensing agent Bradford Licensing Associates signed with Barewalls Interactive Art Inc. to distribute never-before-seen photographs of Norma Jeane/Marilyn Monroe at
. Warner Bros. is gearing up for a feature-length film next year on John Dillinger, the Depression-era gangster who pulled off bank robberies across the Midwest and managed escapes from jail in Ohio and Indiana. Licensing agent DropInk Studios is working on behalf of John Dillinger LLP, owner of intellectual and associated trademarks relating to the John Dillinger estate, to create a strategic licensing program focusing on video games, automotive, security, financial services, art, hobby, tours, and collectibles. The 70th anniversary of Dillinger's death is this year.
AMUSING DEALS: Cirque du Soleil, one of the largest touring performance shows that fuses art, entertainment, music, and fashion, selected Global Icons to head up a licensing program. Amusement brand Whac-A-Mole (owned by Bob's Space Racers, Inc., and repped by Dimensional Branding Group, LLC) hammered out deals with The Hut (apparel), Nanco (plush and toys), and Good Stuff (novelties).
Fashion
MILESTONES: United Colors of Benetton made a splash with the announcement of its North American licensing program, which will introduce a bright collection of home and lifestyle products, accessories, and items for children. Already available in Europe and Japan, the collection is scheduled to arrive in North America in fall/winter 2005 through an agreement with The Licensing Company North America, Inc. In celebration of its milestone year, Playboy unveiled its 50th Anniversary Playboy Designer Collection, a collaboration of more than 20 fashion designs and lifestyle products that span 15 categories, all limited editions with each category exclusive to a leading designer.
DESIGNER TOUCHES: In celebration of its 25th anniversary, Candie's, Inc., inked an exclusive agreement with Emmy Award winning Patricia Field, who designed a limited-edition collection of footwear, apparel, and accessories to debut under the Candie's label. Candie's also inked a deal with Accutime Watch Corporation for fashion watches and bands that will debut under the Bongo label. Sesame Workshop and fashion designer Nicole Miller stitched a deal for "Sesame Street by Nicole Miller," a line of clothing for newborns, infants, and toddlers manufactured by Children's Apparel Network. Liz Claiborne Inc. reached an agreement in principle with Badanco Enterprises Inc. to design and manufacture luggage under the Liz Claiborne and Claiborne brand names.
JUNIOR STYLE: Denim label JNCO partnered with E. Gluck Corp. for a collection of trendy watches for young men and boys, and also stitched a deal with M. Hidary for boys' sportswear, outerwear, activewear, and swimwear. In addition, it partnered with Major League Soccer to debut its official soccer collection that includes T-shirts, shorts, non-replica jerseys, jackets, and polos. Hot Kiss and Merries International Inc. teamed up to deliver an outerwear collection, and OTB Jeanswear and CSG Apparel unveiled a collection of knit tops for boys and young men. Dollhouse introduced jewelry, hats and scarves, sportswear, and handbags. Sportswear manufacturer Freeze acquired the rights to Care Bears (American Greetings) for a line of junior apparel.
IF THE SHOE FITS: Brown Shoe Company and Original Dr. Scholl's unveiled a collection of shoes and boots dressed up with fringe, studs, and animal prints. The company also inked a deal with Phillips-Van Heusen Corporation for an exclusive license to design, source, and market footwear under Phillips-Van Heusen's Bass label. Reebok showcased exclusive on-court apparel for all 30 NBA teams, and Paris Blues inked a deal with East Lion Corporation for a footwear line. Mac & Jac and Kenzie signed on Prima Royale for women's footwear.
LOUNGING AROUND: Loungewear licensee MjC SF LLC unveiled the latest looks from Corona, Guinness, and Coors Light for boxers, lounge pants, and sleep Ts. Dubble Bubble signed on Richard Leeds International, Inc., for a line of sleepwear and underwear. Big Daddy showcased a line of boxer shorts via an agreement with You & Me Inc., and Haggar Clothing Co. stitched a deal with Rigo International Inc. for a collection of loungewear. Fantasia Accessories and Dollhouse inked a multi-year licensing agreement for sleepwear. Via an agreement between Necessary Objects by Ady Gluck-Frankel, International Intimates revealed a collection of bras, bustiers, panties, camisoles, and slips under the Necessary Objects by Ady Gluck-Frankel label. Viacom Consumer Products (VCP) and Mighty Fine stitched a deal for a line of apparel and sleepwear based on Paramount Pictures' classic film,
Breakfast at Tiffany's.
TOPS AND TS: Breakthrough Animation Inc.'s
Atomic Betty
landed on a line of T-shirts from Ripple Junction. Trau & Loevner debuted a collection of Ts that feature images of classic cartoons such as Beetle Bailey, Betty Boop, and Popeye (King Features Syndicate), as well as Casper (Classic Media). Trinity Products and Campbell Soup Company teamed up on T-shirts for juniors and young men. Coastal Concepts celebrated its 25th year in the licensed apparel business, signing on new properties such as
The Land Before Time, McGruff the Crime Dog,
and
Hee Haw.
BELTS AND MORE: Unionbay and Chambers Belts teamed up for a line of belts for young men and boys. U.S. Polo Association, a division of Jordache Enterprises, stitched a deal with The Max Leather Group for belts and small leather goods. A line of tattoo art-inspired leather belts, belt buckles, and wallets rolled out via an agreement with Franky & Minx, Inc., and Mascorro Leather, Inc. French Toast inked a deal with Madison Belts for a collection of belts.
BABY WEAR: The U.S. Polo Assn. premiered its fall collection of newborn, infant, toddler, boys' (4-7), and girls' (4-6x) sportswear, sleepwear, and underwear under a license with Kids Headquarters. Wormser unveiled Dr. Denton, a brand synonymous with sleepwear since 1865, in a collection of sleep and playwear for infants and newborns.
IN THE SWIM: The NBA teamed up with G-III for a line of swimwear and with Haddad Accessories, McArthur, ABI, Kolder, and Hunter for beach accessories. For cruise 2005, Op uncovered a range of swim styles from Op Classics, Op Swim, and Seven2. Tommy Bahama stitched a deal with Altair Eyewear for the design and distribution of Tommy Bahama Eyewear (sunglasses and ophthalmic frames).
HOME FASHION: Jockey International inked a deal with Perfect Fit Industries to design and manufacture basic bedding products.
JEWELRY LAUNCHES: The Italia Collection acquired the rights to MGA Entertainment's Bratz for a collection of charms. Mary Engelbreit Studios partnered with Casa D'Oro for a collection of Italian charms. The Pure Hardware Society developed an upscale Care Bears collection, and
National Geographic
teamed up with Egana Goldpfeil for high-performance watches for men.
COMIC RELIEF: Marvel Enterprises, Inc., launched an array of clothing (pajamas, boxers, and swimwear) inspired by the company's library of 4,700-plus characters. More than 20 licensees hopped on board, including Fruit of the Loom and Haddad Apparel Group. Fox L&M's TV show,
The Simpsons,
lent its humor to several new apparel lines from Changes (men's T-shirts), Giant Merchandising (surf shorts), and NJ Croce (novelty packaged Ts).
Home
LIFESTYLES: Fashion designers and celebrities continued to contribute to the home category. Todd Oldham and Alexander Julian, both designers turned home décor aficionados, stressed the significance of fabric, which resulted in a vibrant display of tweeds, stripes, animal prints, and geometrics. Via a deal with Magnussen Home Furnishings, Cristina Ferrare, former supermodel, author, jewelry designer, and talk show host, ventured into the home category with a collection that reflects her heritage and distinct approach to design. Jaclyn Smith also brought the timeless tradition of her daughter Spencer-Margaret's bedroom to market. The Jaclyn Smith Home By Largo collection is embellished with intricate carvings of wreaths, ribbons, and flowers. Following the launch, Smith also announced an aggressive plan to expand her home offerings to include wallpaper and borders, printed fabrics, lamps, area rugs, table linens, home textiles, photo frames, and florals. Lifestyle designer and Madison Avenue retailer Pamela Scurry partnered with Troutman Chair Company for the Vintage Porch Collection inspired by Scurry's Cooperstown, NY, home. Kathy Ireland and Kamenstein introduced a tabletop and kitchenware accessory collection under A Café by Chef Andre Carthen.
FUNCTIONAL BEAUTY: More designers and manufacturers introduced versatile pieces that make the transition from house to apartment, or vice versa, a bit easier. Furniture designers were more scale conscious as chair and couch heights grew taller to complement rooms with higher ceilings, and many pieces scaled smaller or transformed into other styles to better suit apartment dwelling. Through a licensing agreement with La-Z-Boy, Todd Oldham fused fashion and function in a contemporary collection that features Snap, a super convertible sofa with removable back and arms. Alexander Julian also emphasized higher backs and more comfortable arms. Riverside Furniture unveiled the Imaginations collection, a line of children's furniture that features colorful artwork and inspirational messages based on a series of children's books written by Allison Stoutland and illustrated by Cathy Hofher.
BRAND POTENTIAL: Betty Crocker and Home Styles cooked up a line of ready-to-assemble kitchen furnishings designed to meet the distinct needs of today's kitchen. Vaughan Furniture Company and NASCAR also drove into the home category with the bright red Victory Lane Bed that features NASCAR decals and a full set of removable wheels.
A LICENSING PLAN: Synonymous with timeless prints that present an English garden feel, the Laura Ashley brand had a 30-year retail presence in the U.S., but closed its doors in September '03 to pursue licensing in North America. The home line has evolved to include a roster of licensees in paint, wall coverings, rugs, furniture, tabletop and linens, decorative pillows and throws, bed linens and towels, dinnerware, gifts, fabrics, outdoor patio furniture, and more.
ARTISTIC INFLUENCES: Mothers have been seeking more artistic, stylish looks for kids' home décor. Animals, planes and trains, and the alphabet still dominate, but the approach differs in that it's more imaginative and artsy. Within the last few years, catalogs such as
Pottery Barn Kids
and
PoshTots
also have focused on transforming a child's room into a style-savvy haven.
LEGAL ISSUES: Martha Stewart's muddled legal affairs have been a media focus for 2004. Despite personal opinions on Martha Stewart's conviction on charges of lying to Federal investigators about her 2001 ImClone stock sale, the products that boast her name (via an agreement with Kmart) continue to move off shelves.
NEWCOMERS: Although the Martha Stewart brand seems to have staying power, other style mavens saw an opportunity in the home market. Michele Adams and Gia Russo, who met as editors at
Martha Stewart Living,
teamed up to establish design company MiGi in 1998. MiGi recently signed a TV deal with Fine Living Network (part of Scripps Networks), lifestyle programming that inspires people to live better. It debuted "The Perfect Surprise Party" in March, and it was picked up for another eight episodes. MiGi plans to develop product lines for nursery, home and garden décor, entertaining, and kitchenware.
Interactive
SALES FIGURES: North American console, PC, and handheld game industry revenue currently is $10 billion, including hardware, according to the Entertainment Software Association (ESA). Worldwide revenues of game hardware and software top $25 billion, not including online and wireless. According to The NPD Group, the video game industry saw sales figures fall to $3.4 billion in the first half of 2004 compared to $3.5 billion in the first half of 2003. Since the introduction of Sony's PlayStation 2 in 2000 and the subsequent introductions of Nintendo's GameCube and Game Boy Advance, and Microsoft's Xbox, the total life-to-date (LTD) retail sales of licensed portable and next-generation console video game software in the U.S. have exceeded $7.8 billion, representing 57 percent of the industry's $14 billion in LTD U.S. retail video game software sales for all four platforms, NPD reports. Licensed sports video games have grossed more than $2.7 billion in LTD U.S. retail sales for all four platforms, accounting for 35 percent of all licensed
All other licensed categories for the GC, Xbox, PS2, and GBA, including racing, movie and TV titles, and comic book-based video games, have brought in a LTD combined total of $5 billion-plus.
PLATFORM NEWS: Handheld games were the talk of 2004 as Sony Computer Entertainment of America unveiled the final production design of the PlayStation Portable (while reducing the price of the PS2 to $149 in North America), and Nintendo shot back with its own DS handheld. Electronic Arts announced that The Urbz: Sims in the City will be its first title to debut on the Nintendo DS handheld. Atomic Toys, LLC, will roll out a Sims toy line this fall to coincide with the video game release. Majesco Sales, Inc., won approval to apply its new video compression technology to Nintendo's Game Boy Advance system and create new products for distribution throughout North and South America. Microsoft focused on a new wave of Xbox and Xbox Live games, including Halo 2. THQ brought Banjo Kazooie: Grunty's Revenge and SabreWulf to GBA, while Yahoo! made PC titles such as Dungeon Siege and Rise of Nations available as pay-to-play downloads. Spherex offered affordable 5.1 surround sound to game enthusiasts with Xbox-branded speakers. JoyRide Studios released a line of 1/12th scale action figures for Halo 2, while Del Rey published a book on "The Art of Halo." Character Vision and Out of the Box signed on to represent Microsoft Game Studios and the Xbox brand in North America. The agencies will establish a licensing program (toys, electronics, apparel, furniture, sporting goods, accessories) for games for Windows and games for Microsoft's Xbox, as well as the Xbox brand
GAME TIME: EA scored with titles such as Harry Potter and the Prisoner of Azkaban, GoldenEye 2, and The Lord of the Rings: The Battle for Middle-Earth. Warner Bros. Interactive Entertainment and Sega of America, Inc., teamed up for The Matrix Online, a massively multiplayer online role-playing game scheduled for release this November. Sega of America's Billy Hatcher and the Giant Egg, created exclusively for GC, was the first all-new platform character from Yuji Naka and the Sonic team since the Sega Saturn era. Capcom celebrated the 15th anniversary of Street Fighter this year with the release of new games and licensed merchandise such as action figures from S.O.T.A. Toys, a coffee-table book from Udon Entertainment, and Halloween costumes from Disguise. Midway Games signed an agreement with Epic Games to publish three new video games based on the Unreal franchise. Plug 'n Play games got a boost with Radica Games Ltd.'s Arcade Legends, including Sega Genesis Space Invaders and Tetris. R/C vehicles from NKOK, Inc., were inspired by Nintendo's Mario Kart video game series. Scholastic and FUNimation Productions Ltd. teamed up to offer Dragon Ball GT and Yu Yu Hakusho sketch pads and activity books. Also on FUNimation's plate was a deal with Gamiz Foods for Dragon Ball Z-branded candies. Majesco entered into an exclusive worldwide licensing agreement with Echo 3 to publish BloodRayne as a comic book series. The company also acquired the rights to Universal Pictures and Steven Spielberg's
Jaws,
scheduled to ship in summer 2005 to coincide with the 30th anniversary of the film's theatrical release. .
MUSICAL NOTES: The video game and music industries continued to collide, offering merchandising and promotional opportunities. EA partnered with Sony Music Entertainment artists on music for its NFL Street game and with Def Jam on an upcoming game. Activision, Inc., worked with Roadrunner Records artist Slipknot for the MTX: Mototrax video game. Atari hired UK company Nimrod to clear and license a number of cuts for its Driv3r. Atari also did a cross-promotional collaboration with Universal Motown Records Group, which tied in ReAlign/Universal's band, DropBox, with Atari's Transformers video game. Video game publishers now are looking to give video gamers the ability to customize the music in their games.
CELLING POINTS: On the wireless front, the NBA, Jamdat Mobile Inc., and Verizon Wireless announced the launch of NBA 2004 available exclusively on Verizon Wireless' Get It Now service. Jamdat also signed an agreement with GameHouse Studios, a division of RealNetworks, Inc., to bring game titles Collapse!, Collapse! Strategy, Bounce Out, and TextTwist to mobile phones. Mobile phone versions of Microsoft franchises including Age of Empires, Midtown Madness, and RalliSport Challenge will be developed by In-Fusio, Inc., and Jamdat Mobile Devices. Atari's agreement with Com2uS for mobile phone games based on Sid Meier's Civilization III marks Atari's first mobile deal in the Asia-Pacific region.
TECHNOLOGY ADVANCES: Chavez-Gray Consulting launched its proprietary online Brand Assurance System with Signatures Network. A wholly owned subsidiary of ValueVision Media—which also owns and operates ShopNBC—FanBuzz integrates commerce with content and media properties, creating e-tail stores such as
and others, with clients including ESPN, The Weather Channel, NYC Police Foundation, and the NHL. Developer Spark joined forces with Jim Henson's Creature Shop to offer lifelike character animations to the newest installment in Activision, Inc.'s Call of Duty series, Call of Duty: Finest Hour. Hallmark Cards Inc. will apply T-INK Inc. technology—which replaces buttons, wires, circuits, and switches—to greeting cards, plush, stationery, gift wrap, partyware, and ornaments. Other T-INK deals: MZ Berger for watches, clocks, jewelry boxes, coin banks, and more, and Design by Skaffles for interactive scrapbooks and accessories.
Publishing
KIDS' BOOKS: Walden Media and Walt Disney Pictures were granted the rights to bring to life C.S. Lewis "The Chronicles of Narnia." The first CGI and live-action film from the series,
The Lion, The Witch and The Wardrobe,
is slated for holiday 2005, and an interactive game for PC and PS2 was green lit. National Geographic Television & Film (NGT&F) Kids' Programming and Production unit optioned children's book series "Adventures in Color" to develop and produce an animated television series based on the franchise. Little Kids, Inc., teamed up with Silver Lining Productions to create a line of collectible figures, playsets, and bubble toys based on Ian Falconer's picture book character, Olivia. HarperCollins Children's Books retained The Gotham Group to represent its children's and young adult titles for film, television, video, and allied rights. Viacom/Paramount Pictures will bring "Charlotte's Web" to life in a live-action/CGI format in early 2006. In addition, Viacom Consumer Products is acting as licensing agent for Simon & Schuster's Nancy Drew series. Universal Studios Consumer Products Group announced licensing opportunities across all categories for Universal Pictures and Imagine Entertainment's upcoming animated feature film (November 4, 2005) and television series (early 2006) based on children's book "Curious George." Via a licensing agreement with Nickelodeon, Reader's Digest Children's Books (distributed by Simon & Schuster) unveiled its Nickelodeon Movie Theater Storybook and Movie Projector in spring 2004. Meredith Books obtained the licensing rights to several kids' and family properties:
Spider-Man 2
for sound storybooks; Lizzie McGuire scrapbooking and decorating books; and Care Bears, Strawberry Shortcake, and
Koala Brothers
Deluxe Sound Storybooks. Random House Children's Books celebrated the 100th anniversary of Dr. Seuss' birth with two all-new Seuss titles: "Dr. Seuss Nursery Collection" and "Your Favorite Seuss: A Baker's Dozen by the One and Only Dr. Seuss." Religious-themed product was on the rise with PorchLight Entertainment and Tommy Nelson's Inspirational Baby series, featuring books, videos, and DVDs. Zonderkidz, the children's group of Zondervan, retained Mission City Press' "Beginner's Bible" brand. Via a license agreement with Marathon Projects Ltd., jigsaw puzzle marketer Masterpieces developed and published a series of games under "The World Almanac" and "The World Almanac for Kids" brands. Scholastic Inc. signed a deal with the Lego Co. for rights to publish Lego intellectual properties in a range of formats, including sticker books, activity books, and readers. First out are books based on Lego Knights' Kingdom in spring 2005, followed by books based on Lego's fashion craft property, Clikits; its Alpha Team series; and core Lego brand construction toys and Duplo preschool products in fall 2005. CopCorp Licensing was tapped to run the licensing program for Jim Benton's "Dear Dumb Diary," the debut property in Benton's "Tales of Mackerel Middle School" series (Scholastic Inc.). Additionally, Benton's Franny K. Stein, the title character from his kids' book series (Simon & Schuster), signed on licensees Basic Fun, Black Jack, E.S. Originals, and H.E.R. Accessories. Classic Media retained Evergreen Concepts to expand the consumer products programs for Little Golden Books and "pat the bunny" across several categories, including home furnishings, apparel, toys, and infant gear.
ADULT BOOKS: The Hatchery LLC and Universal Home Entertainment Productions will jointly produce a series of made-for-DVD movies based on R.L. Stine's horror anthologies, "Nightmare House" and "The Haunting Hour," from Parachute Publishing. Author David Wolverton licensed the feature film and global rights to develop fantasy novel series "The Runelords"as a studio feature franchise to Entertainment Business Group; Origin Entertainment/Z Productions, LLC; and Wolverton's production company, Story Island Entertainment. Working with licensing agent Brand Central, astrologers Ophira and Tali Edut (The AstroTwins) extended their book, "Astrostyle: Star-Studded Advice for Love, Life, and Looking Good" (Simon & Schuster), and their astrology columns for
Teen People
and AOL Teen into lifestyle merchandise for teens and 'tweens. Paramount acquired the TV rights to produce a pilot and 30-minute comedy series based on "The Bad Girl's Guide" (Chronicle Books).
COMICS/MANGA: Manga and graphic novels continued to be a bright spot, bringing more female and casual readers into the fold and prompting retailers in all channels to commit to the category. DC Comics entered into manga and created a new imprint, Humanoids, translated from French gothic novels. It also went Hollywood with the premiere of
Catwoman
in July and
Batman Begins
next summer. Tokyopop Inc. will create a manga anthology based on Paramount Pictures'
Star Trek
franchise; the company's
Rave Master
continued to be a major focus. Another highlight was romance manga "Princess Ai" created by Courtney Love and DJ Milky. The company also extended its deal with Disney Publishing Worldwide for more than 24 Disney cine-manga projects over the next three years. Marvel reached out to younger readers with The Marvel Age imprint and signed a deal with Source Interlink Cos. to distribute comics to specialty markets across North America. Other new initiatives: a new Spider-Girl comic, second prose novel for Mary Jane (Spider-Man's girlfriend), new comics for Ultimate Fantastic Four and X-Men, and 20th Century Fox and Marvel Studios' summer 2005 version of The Fantastic Four. Archie Comics Entertainment, LLC (repped by Brand Central), launched a multimedia franchise based on the Betty and Veronica characters of the company's affiliate, Archie Comic Publications, Inc. Archie Comics Entertainment also teamed with Miramax Films to co-produce a live-action motion picture based on the comic book icons. Moxie & Co. rolled out a licensing program for Ziggy with licensees including Sara Max Apparel Group, Arrow International, and Casa D'Oro. Syndicated to 800 newspapers worldwide by United Media, comic strip Herman (repped by LaughingStock Licensing) celebrated 30 years with the release of a book collection published by ECW Press.
MAGAZINE MOVES: Repped by SloaneVision Unlimited, TV Guide Publishing Group, Inc., implemented its latest game plan via deals with Excalibur Electronics (handheld products), Wiggles 3D Inc. (board game), ScreenLife Games (Scene It?—Junior game), and eGames (PC games). United Media launched a licensing program for fashion mag
Marie Claire
.
UFO
magazine (repped by Copyrights Licensing Associates) is being developed for film and TV by Platinum Studios Chairman Scott Mitchell Rosenberg. Primedia, Inc., partnered with Destineer's Bold Games division on In-Fisherman Freshwater Trophies (PC), based on its
In-Fisherman
magazine. Primedia also extended its
and
brands and its action sports magazines' images and content to wireless devices, via deals with MFORMA Group Inc. and Mobliss, respectively.
American Iron Magazine
teamed up with Bradford Licensing Associates to launch the
American Iron
branding program.
Playboy
magazine is set to enter the video game fray with Playboy: The Mansion.
Sports
MAJOR LEAGUE HIGHLIGHTS: Already the exclusive licensee for NBA and NFL jerseys, Reebok International Ltd. added hockey to the mix with its acquisition of Montreal-based The Hockey Company Holdings Inc., a designer, manufacturer, and marketer of hockey apparel and equipment. Reebok also now is the official supplier of MLB Authentic Collection footwear. No Huddle is the NFL's latest licensed fashion apparel collection with attitude manufactured by VF, G-III Apparel Group Ltd., and Reebok for males ages 12 to 30. Now the exclusive mid-tier fashion apparel supplier for Major League Soccer, JNCO Jeans USA launched a JNCO-inspired soccer apparel collection for men, boys, and women. Knights Apparel shipped a collection of MLS apparel to Wal-Mart stores surrounding MLS teams. The NBA and Tokyopop joined forces on a series of NBA Sports Manga. NASCAR's licensing program featured a new apparel line from G-III Apparel Group, NASCAR-themed phones from Nextel, and plush from new licensee The Boyd's Collection.
COLLEGE TRIES: Collegiate licensing saw a 4 percent increase in licensing revenue in the last year, representing $3.5 billion in retail sales of licensed merchandise, according to The International Licensing Industry Merchandisers' Association (LIMA). Jerseys continued to be key, but women's apparel and fleece also sold particularly well, and video games continued to fly off the shelves. The Historically Black Colleges and Universities (HBCU) category is growing, with "The Yard" co-brand with G-III and New Era brokered by CLC, and Russell Athletic's deal with two HBCUs to outfit all teams, plus licensing rights.
WOMEN IN SPORTS: New Deal Playing Card Co. introduced a deck of Women's Professional Billiard Association (WPBA) logoed playing cards, and Arrow Screen Printing is on tap for a line of WPBA apparel. Majestic Athletic was named the official supplier of the National Pro Fastpitch (NPF) women's professional softball league team uniforms and athletic wear. The U.S. Women's National Soccer Team Players' Association signed Newcrafters for Russian Nesting Dolls and cc&c management group inc. for metal lunch boxes. Creative Brands Group, Inc., is on board as the exclusive licensing agency for teenage surfer and shark attack survivor Bethany Hamilton. A publishing deal was signed with Pocket Books in a joint effort with MTV Books. Potential licensed products include apparel and surfing accessories.
FITNESS FIGURES: Big names in exercise and fitness leaped into licensing. Denise Austin inked a deal with agent Bravado International Group (Sanctuary Music Group). The Denise Austin Total Woman program will include products such as fitness equipment, accessories, apparel, specialty food and nutritional items, and spa and aromatherapy products. At press time, Austin partnered with CCA Industries, Inc., on a new proprietary skin-care line. Monica Brant hired Bradford Licensing Associates to develop the Monica Brant licensing program targeting apparel, fashion accessories, fitness equipment and videos, publishing, and toys. Bradford also will expand the recognition of the
Ms. Fitness
brand (Wally Boyko Productions) with apparel, home fitness equipment, home video, and publishing. Global Icons now represents Richard Simmons, with licensing efforts to concentrate on food and beverages, apparel, accessories, housewares, sporting goods, inspirational social expressions, interactive, and music. Anne E. Appleby licensed her YogaForce line of men's and women's activewear to Gear For Sports. Appleby would like to license YogaForce for food, kids, and watches and accessories.
PHONE SPORTS: Wireless is the new watchword when it comes to sports. New wireless games from MFORMA Group Inc. revolve around sports stars Barry Bonds, Venus Williams, and Sergei Federov. Nokia signed a multi-year agreement with the NBA and WNBA to provide fans in the U.S. with daily video content on their Nokia wireless phones.
Retail
EXCLUSIVES:
Kohl's Department Stores debuted an exclusive line of everGirl (Nickelodeon) apparel and accessories for girls ages 8 to 14. Kohl's also nabbed the exclusive on an apparel line from TV personality Daisy Fuentes by licensee Regatta USA. Target Stores and Hudson's Bay Co.'s Zellers division launched exclusive Hilary Duff licensing programs in the U.S. and Canada, respectively. Kmart stores in Australia (Coles-Myer Group) and New Zealand took on the STUFF by Hilary Duff line in August as did Pimkie-Orsay stores throughout Europe, excluding the UK. The brand, managed by Bravado International Group (Sanctuary Music Group), will roll out at select mid-tier, department, specialty, and mass-market destinations throughout the U.S. in 2005. Target Stores (and former divisions Mervyn's and Marshall Field's) gained exclusive rights to Disney's Classic Pooh collection, including newborn apparel, nursery bedding, and accessories. Target also signed an exclusive partnership with boxer Oscar De La Hoya for a line of casual, active-inspired apparel and accessories. Warner Bros. Consumer Products teamed up with Henri Bendel on an exclusive collection of apparel, accessories, and other products based on the
Catwoman
film. The first of two limited-edition Spawn boxed sets debuted exclusively at Wal-Mart. Wal-Mart also is offering more than 15 apparel brands on
including exclusive brands such as George, Faded Glory, and White Stag. Kmart extended its distribution agreement with Martha Stewart Living Omnimedia for another two years, laying the groundwork for additional licensed categories including ready-to-assemble furniture. Paws Inc. partnered with Meijer on a line of more than 170 Garfield-themed kids' food products and health and beauty care. A line of
Scooby-Doo-
inspired luxury accessories was available exclusively at Harrods. Toys "R" Us had an exclusive deal with Toy Quest for "Honda Dealership" sections in its stores. Hot Topic exclusively committed to Happy Tree Friends (created by Mondo Media and managed by Signatures Network, which also partnered with Spencer Gifts on an exclusive KISS merchandise program), Mighty Fine's Ruby Gloom, and Jim Benton's Sweetypuss. The retailer took on an exclusive line of juniors'
Teletubbies
(Ragdoll) apparel by Nzania. Christopher Lowell brought his design sense to an exclusive line of office furniture and accessories for Office Depot, while Lowe's supported an exclusive paint line from Olympic Premium Paints as part of the Biltmore Estate For Your Home collection.
BRANCHING OUT:
Build-A-Bear Workshop extended its presence outside its core storefronts and into major retailers and signed Evergreen Concepts as its exclusive licensing agency.
Ice cream maker Carvel is considering a licensing push that would take the treatment of Carvel cakes and extend those equities into categories such as desserts and cookies. Icons such as Cookie Puss and Fudgie would be the focus of kids' apparel, die-cast, and lip gloss. McDonald's began testing DVD rental kiosks in the Denver area. Subway Restaurants signed on The Beanstalk Group as its exclusive licensing agent to extend the brand into food and other products for supermarkets and other retail channels.
Infant and toddler retailer Gymboree Corp. seeks to woo women in their mid-30s with its latest retail concept, Janeville. Gap Inc. expanded its apparel selection with the addition of plus-sized clothing at 55 Old Navy locations. Gap also will offer broader sizes in late 2005 and continue its overseas expansion. Wet Seal, Inc., created the Wet Seal Stylizers, 11 of its most stylish female customers (ages 17 to 23) to advise the company on what's hot in teen fashion.
Mervyn's new "$1 to $5 Shop" features a mix of toys, jewelry, accessories, and novelty gifts grouped by price point. Target likewise rolled out its "1 Spot" dollar section chainwide this fall, offering everything from toys to food. Office Depot unveiled its new Millennium2 concept, which features products grouped in highly visible, strategically located "pods," with core supplies at the outer perimeter of the store and furniture and technology at the center. Masterfoods USA began shopping around its "Brand Equity Zones" strategy to retailers nationwide, seeking designated places to brand M&M'S with products ranging from clothing to electronics and home décor.
DIGITAL MUSIC:
Starbucks, Wal-Mart, and Best Buy began offering digital music downloads, while Target partnered with Napster for a one-stop shop featuring prepaid Napster cards, software, and CD cases.
INTERNATIONAL:
Paws Inc. added both freestanding and corner Garfield store environments in China, Hong Kong, the Philippines, Taiwan, and Indonesia, and its first Garfield restaurant in Taiwan. Repped by Dualstar Consumer Products, Mary-Kate and Ashley brought their fashion and lifestyle brand to Wal-Mart Germany. Alouette S.A. will open and operate Warner Bros. Studios Stars retail formats throughout Greece.
BANKRUPTCIES & CLOSINGS:
K*B Toys Inc. and 69 of its affiliated entities filed for Chapter 11, as did Gadzooks. Some 100 Wilsons Leather locations were shuttered. FAO Schwarz Inc. filed for Chapter 11 for the second time at the end of 2003, and sold its flagship New York City store and Las Vegas location to VGACS Acquisition Inc., a division of D.E. Shaw Laminar Portfolios LLC. All 182 of Toys "R" Us' Kids "R" Us and Imaginarium stores were shuttered during the winter. In addition, Toys "R" Us announced it will separate its global toy operations and Babies "R" Us businesses. The company also is investigating the possible sale of the global toy business and the possible spin-off of Babies "R" Us.
Subscribe and receive the latest news from the industry.
Join 62,000+ members. Yes, it's completely free.
You May Also Like
Loading..