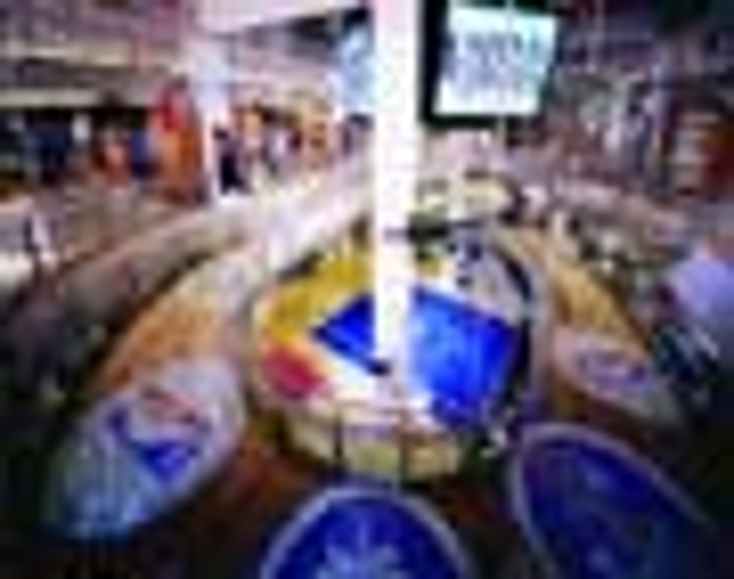 ]>
License!'s Industry Annual Report 2001, compiled by License!'s editorial team, aims to serve as a statistical benchmark for the licensing business. On the pages to follow, editors detail 2001/2002 licensing industry and retail happenings and statistical data in all categories covered on a monthly basis by License!. To conclude this report, License! looks at some of the demographics to watch, as well as category/property predictions and licensing initiatives set to debut in 2003. Methodology The information contained in this year's License! Industry Annual Report is based upon estimated worldwide retail sales of licensed products, period ending December 31, 2001, with all channels of distribution reporting in the U.S., Canada, UK, Europe, Latin America, and Asia/Pacific Rim. The figures were amassed through statistical and analytical research firms, plus License! research conducted throughout 2001 via discussions with licensors, licensees, licensing consultants and agents. Retail distribution channels include domestic retail chains and international counterparts: department stores (i.e., Federated Department Stores and Saks Inc.), mid-tier stores (i.e., JCPenney, Kohl's, Mervyn's), specialty/niche stores (i.e., Toys "R" Us, FAO Schwarz, Lowe's Home Center), mass merchants (i.e., Wal-Mart and Target Stores), drug and supermarket independents and chains, and Internet and TV shopping.
2001
data detail worldwide annual retail sales in the following licensed categories: Art and Publishing, Brands and Trademarks, Character, Entertainment, Fashion, Online and Interactive, and Sports. Within each category, worldwide retail sales were measured in the following product classifications: apparel, accessories, footwear, home d¯r, housewares, furniture, automotive, electronics, online/interactive software and hardware, toys and games, music and video, sporting goods, infant and juvenile products, food and beverages, health and beauty aids, stationery and other paper products, and sporting goods.
Following License!'s collection of data, numbers were compared with The International Licen-sing Industry Merchandisers' Association (LIMA) Licensing Industry Survey 2002 (conducted by research teams from the Yale School of Management and Harvard Business School). That report detailed 2001 Estimated Licensing Royalty Revenues for the U.S., UK, and Germany.
Industry overview
2001 didn't figure well for the licensing business; the same can be said for many other industries. Overall worldwide retail sales of licensed products experienced a 6.7 percent decline to $165.6 billion, compared with $177.4 billion for a year prior. While the news wasn't good for most categories, the Art and Non-Profit licensing categories did experience a rise in retail sales, attributed mainly to the sale of Americana-themed and cause-related merchandise. The tragic events of September 11, 2001, dampened overall annual sales, particularly due to the time span between those events and holiday 2001, the largest selling season for retailers annually. Although there were some store closings, acquisitions, and Chapter 11 filings in 2001/2002, many retailers formed new licensing agreements and short- and long-term partnerships, exclusive and otherwise, to drive sales. Here, retail highlights.
Sears bought Lands' End, a $1.9 billion acquisition of the direct-to-consumer merchant.

The Right Start, a $65 million children's products catalog/retailer, acquired FAO Schwarz from retailer Vendex KBB in Amsterdam.

Kmart officially filed for Chapter 11 bankruptcy protection in late January 2002. Regional discounter Ames liquidated and closed all of its 327 locations in the Northeast, while Jacobson's Stores closed its 24-unit specialty store operation with locations mainly in the Midwest.

Federated Department Stores, Inc., formed a partnership with Footstar, Inc.'s Meldisco division to begin operating Federated's licensed children's shoe departments, effective July 2002. The 46 children's shoe departments formerly were operated by Stride Rite. As many as 175 children's shoe departments are expected over the next three years. In addition, Federated sold various Fingerhut assets to FAC Acquisitions, LLC.

Saks Incorporated obtained exclusive rights in the U.S. to design, produce, distribute, and sell Jane Seymour home and children's merchandise. Merchandise is scheduled to launch in fall 2003. Saks Incorporated also obtained the same exclusive rights from Kikomo, Ltd., for Ruff Hewn men's, women's, and children's apparel, shoes, and accessories, plus home products.

Toys "R" Us announced its first direct-to-retail relationship with DIC Entertainment for Liberty's Kids. TRU's new "retailtainment" flagship store opened in Times Square in Manhattan.
Art and publishing
Little Suzy's Zoo made a tremendous gain at retail (from 2001 to 2002) with the exclusive-to-Wal-Mart Drypers program, which helped catapult the property from a $26 million brand to a $200 million entity in less than 18 months. The three-year-old property also got internationally oriented this year: It hired eight agents for eight regions, including Korea; the Philippines; Spain and Portugal; Germany, Sweden, and Austria; Canada; Brazil; the UK; and Australia and New Zealand.
Earlier this year, Debbie Mumm ($95 million in 2001, $107 million projected for 2002) and its card partner, Leanin' Tree, moved $1 million (wholesale) worth of greeting cards, from April to July. Leanin' Tree replaced Amcal, went wider with distribution and more streamlined with display vehicles. Other new partners taking Mumm beyond the gift tier include bath resource Saturday Knight Limited, which opened the brand to stores such as Kohl's, Fred Meyer, and ShopKo, and textiles supplier Franco Manufacturing, which just broke the brand into Sears with an exclusive on flannel Mumm sheet sets. Franco will introduce a full line of Debbie Mumm bedding at this October market. Respectful of the gift tier, about 10 licensees are launching in January at the Atlanta Gift Market a product design line dubbed Gardener's Journal, created expressly for independent gift retailer distribution.
Flavia (licensed goods $120 million at retail) is successfully straddling the mass and the gift tier channels with its Baby Flavia line, which has expanded from baby superstores into the mass market. Home décor is the next focus.
Challis & Roos (about $41 million at retail in 2001) this year landed product in Kohl's, Sears Canada, and three placements in Wal-Mart. (The art brand has a multi-tiered branding program.) Crafting stores have become the latest frontier for C&R, thanks to licensees such as rubber stamp kit maker Inkadinkado, latch hook rugs resource Image Hill Connection, and cross-stitch partner Dimensions.
Mary Engelbreit ($100 million at retail in 2001) moved into kids' publishing in a big way with Harper Collins Children's Books; regrouped with dinnerware maker Sakura after a several-year hiatus; built up a sizable crafting component with craft-related suppliers such as Leisure Arts and Prymdritz; and broke into nontraditional categories including schoolroom decorations and "overwrap confections" (paper belly bands that surround candy bars).
Publisher Rodale got into the licensing mix with its titles such as Prevention, Men's Health, and Organic Gardening, while Hearst took its Good Housekeeping title into the gardening category via Corona Clipper, and is prepping a furniture line with Lane for its Country Living title.
Primedia's Seventeen magazine opened a club, spa, and salon for teens. Under the Motor Trend title, the publisher signed Certified First Network of Auto Body Shops for a branded collision repair service, and with GE for branded automotive roadside assistance service.
Time Inc. launched diverse programs for LIFE (such as four G.I. Joe skus with Hasbro, photo albums, videos/DVDs, soon home décor and apparel), interactive and educational games for Time for Kids, and is in the midst of developing product for Golf.
Hachette Filipacchi's Media U.S.'s flagship title, ELLE, is a global licensor that just started to heat up its presence domestically at the department store and specialty store tiers (ELLE is about $800 million at retail, with a large amount of the business concentrated in Asia). Footwear licensee Stage 4 is expanding distribution from Canada to the U.S., while PAJ (Prime Art & Jewel) just debuted a jewelry line. Separately, Hachette is priming a teen program under its one-year-old ELLEgirl magazine title, which is targeted for a tier lower than the adult program: Sleepwear and loungewear are almost signed; Dynasty is supplying footwear; apparel to come soon.
For John Wiley & Sons' For Dummies brand, entertainment took center stage. Discovery Health Channel ran a mini-series based on "Pregnancy for Dummies"; more TV ventures are expected. Fitness video partner Anchor Bay Entertainment scored big this summer with sales of titles such as "Pilates For Dummies" and" Yoga for Dummies" it looks to branch out its distribution to Australia and New Zealand. Dummies CE accessories kits, via Gemini Industries, designed to help people hook up things such as a DVD system, are about to hit whole-sale clubs and CE superstores in November. Expect a grocery presence with cookie-making kits in November, music CDs (such as Jazz For Dummies) from Superb Records (a Sony division) next year, and more lifestyle DVDs in Europe.
Art agencies branched out into other categories. Creative Brands, known for its artistic clients such as Media Arts Group (Thomas Kinkade), Christian Riese Lassen, and Rachel Hale, took on a new type of licensor: the LIFE magazine title from publisher Time Inc., and some TV-marketed personalities such as Body by Jake (Steinfeld) and Cristina Ferrare. Another agency, Earthbound, which began concentrating on Norman Rockwell Design Studio about two years ago, just took on Burpee, one of the best-known seed brands in gardening circles, and TV personality Lucy Pereda. MHS Licensing, deal broker for wildlife artists The Hautman Brothers, took on apparel brand The Girls in 2001 and has since built it into an eight-licensee program.
DF Albums took on LIFE for photo albums and Little Suzy's Zoo for scrap-booking. This year, agent Linda McDonald, who represents artists Teresa Kogut, Jeannie Mooney, Joanne Sharpe, and Beth Yarbrough, signed scrap-booking contracts with Sandylion, Dicksons, Stampington & Co., and Uptown Designs.
Brands and trademarks
Many food brands focused on licensing to kids, and characters wielded more power than ever in the corporate brands domain. M&M's (Masterfoods USA), a $100 million-plus in licensed goods property, stems mostly from the CGI-rooted characters born in '96, and Kellogg's has built up a $65 million-plus property in less than two years, mostly from its cereals' cartoony critters. Campbell's announced plans to reintroduce its Campbell's Kids characters once used in advertising and on packaging years ago; Cheerios Kids debuted on apparel at JCPenney this summer; the NestlÑuik bunny (named Quicky) came out on bobbleheads, lip balm, and the like; and the California Milk Processor Board plans to develop some Got Milk? cartoony personalities.
Decades-old brands flaunted their power of multigenerational pull and probably will continue to do so for some time. From Kellogg's celebration of 50 years of Tony the Tiger to a new retro-feel collectibles collection for brands such as Masterfoods USA's Snickers, 3 Musketeers, and Milky Way-set to retail next year at the Cracker Barrel Old Country Store chain-looking back is definitely in vogue.
Mini food factories were all the rage: Eight corporate brands entered the toy snack food-making category this holiday season: Cracker Jack, Kellogg's, Jell-O, Hostess, Hershey, ICEE, Double Bubble, and Charms.
Expect to see more licensed tie-ins in the dairy section (note how Hood is positioning itself as a lead licensee in the category). Also, in the soil world, seed brand Burpee and Organic Gardening magazine are just getting started in brand extensions.
Kid-targeted bath and HB&C goods got some attention, as well. Binney & Smith's Crayola took the plunge into bathtime fun this year via Equity Marketing and Schroeder & Tremayne. A new resource named Lotta Luv (a division of Skaffles) formed and took on properties from Hershey, Tootsie Roll Industries, and PEZ.
Targeting children is a new focus for nonprofit organization National Geographic Society as it launched a direct-to-retail licensing program with Target this fall that incorporated 12 linear feet displaying more than 30 National Geographic toy skus.
FDNY and NYPD merchandise flourished post-9/11, especially T-shirts and caps. While both organizations had minimal programs in place prior to 9/11, licensing moves were in the works. NYPD picked up agent Joester Loria. The New York City Fire Department's Fire Safety Education Foundation had been sourcing goods for its Fire Zone store in Rockefeller Center. Prior to 9/11, Fire Zone had been doing $3,000 to $4,000 in sales; post-9/11, the store sold approximately $250,000 in merchandise. FDNY boutique store concepts then sprouted at the likes of Bloomingdale's flagship Manhattan store and in its Roosevelt Field Mall location (Garden City, NY). Annual sales of both NYPD and FDNY licensed merchandise are expected to reach $30 to $40 million.
In automotive circles, the $375 million Jeep licensing program saw the debut of Jeep Power Wheels by Fisher Price, which moved about 600,000 units in its launch year of 2001; and baby strollers by Kolcraft Enterprises, which moved 100,000 units. Going forward, Jeep just partnered with Aurora Corp. for office seating that closely mimics the car seats in the Jeep Grand Cherokee Overlander; it also has branded a wheelbarrow that comes with an automatic handbrake. DaimlerChrysler intends to add another level to its licensing effort with a new Rubicon-flavored Jeep program (in honor of the rugged 2003 vehicle) going forward.
Apparel and accessories continued to lure the auto brands. Dodge Viper is actively pursuing accessories, and separately, Dodge has formed an alliance with Wrangler for a line of Dodge Rodeo western wear apparel (Dodge is the official automotive and light truck sponsor of the Professional Rodeo Cowboys Association). Ford's Jaguar launched a men's cologne via Switzerland's Parfums Jaguar SA in Bloomingdale's this year. The General Motors folks hope to get a scent for the Hummer H2 in addition to a workwear line.
In beverage-based licensing, PepsiCo's Mountain Dew young men's apparel via master apparel licensee Americo launched at the mid-tier this spring and incorporated very subtle branding techniques. Separately, Pepsi is prepping new apparel via Cotton Traders for distribution in the UK and Ireland, and Marudai is readying shoes and sandals for distribution in Japan.
Coca-Cola's apparel line, Coca-Cola Ware, stays mainly on the international plains, but here in the States, expect new haute couture headwear from designer Philip Treacy, one result of the strategic alliance between Coca-Cola and The Andy Warhol Foundation. Priced at about $300 and headed to Bergdorf Goodman next year, the tony merchandise joins other premium-priced art-based leather goods currently in circulation, such as the shoes and handbags from resource Icon that sport vintage Norman Rockwell ad work for Kellogg's Frosted Flakes.
Launching the Timex Expedition travel bags at Wal-Mart via RGA Leatherworks, and two types of thermometers (both the oral kind and the outdoor temperature type) in 2002 will help push Timex's $178 million licensed goods sales total to nearly $200 million by year end. An international apparel program in Japan was signed for 2003, and the electronics category (both CE and kitchen appliances) continues to lure the brand. Timex was seeking partners for cameras, stereo equipment, DVD players, and a kids' clock radio.
Stanley, the tools brand known corporately as The Stanley Works, has gotten a lot more industrial in its licensing ventures. This year, Lasko signed on for heavy-duty job-site fans and ventilation products, and the brand hopes to add more partners for the type of machinery used at worksites. Stanley's first year in workboots via Wolverine World Wide and Payless Shoe Source resulted in the sales of 1 million pairs, and both strategic partners (Wolverine and Payless) are working together on the test-placement of footwear in Home Depot. Stanley dappled in how-to home repair book publishing with Meredith and is looking to add more titles via the licensee.
Maytag licensed heating, ventilation, and air-conditioning equipment to Nordyne, while Watsco, Inc., inked a deal with Whirlpool Corp. to become the exclusive national distributor for a new line of Whirlpool central heating, ventilating, and air-conditioning products.
Character
A highly theatrical year in 2001 revved up the toy industry with names such as Harry Potter and the Sorcerer's Stone (Warner Bros.), Shrek (DreamWorks), Jurassic Park III (Universal Studios), Lord of the Rings (New Line Cinema), Monsters Inc. (Disney Pixar), and anticipated releases such as Spider-Man (Marvel Enterprises and Sony Pictures) and Star Wars Episode II: Attack of the Clones (LucasFilm). The movie hype translated into increased appeal for licensed merchandise. Star Wars and Harry Potter ranked among the top licensed properties in 2001/2002. Action figures, action figure accessories, and building and construction toys saw strong growth in 2001 and the beginning of 2002. According to NPD, this year's action figure sales for Spider-Man and Star Wars helped to boost the category.
HIT Entertainment's Bob the Builder, Monsters Inc., Jurassic Park III, Battlebots (Battlebots Inc.), Disney's Atlantis, and Shrek were among the top new toy licenses during 2001 (NPD Funworld). Properties to watch include Nelvana's Medabots (on Fox Kids) and Beyblade-popular overseas and now shown on ABC Family-with toys by Hasbro, and LEGO's Galidor: Defenders of the Outer Dimension.
It was a year of girl power: Between June 2001 and September 2002, MGA Entertainment reports that 12 million BratzPack dolls have been sold worldwide, and the dolls have topped the fashion doll category, according to an NPD TRSTS report. In 2002, The BratzPack characters were expanded to include BratzBoyz dolls and new girl Meygan. In 2001, Mattel launched an illustrated version of the Barbie doll icon and headed for home video in Barbie and the Nutcracker (Barbie is ranked as the No. 1 toy property according to NPD TRSTS). In 2002, Lisa Frank (Lisa Frank Inc.), YoGirl (EFX Marketing), and BratzPack characters forayed into apparel and fashion accessories.
Toy-oriented brands sought to capture boys in new product categories, particularly apparel. Among the notable: Sears' chain-wide exclusive for HIT Entertainment's Bob the Builder boyswear, gifts, and home décor; Hasbro's Tonka and G.I. Joe boyswear made by One of the Boys, and Haddad Apparel, respectively, and recently launched in the U.S.; and Mattel's Hot Wheels bed, bath, and beach items from Franco Manufacturing.
Adult fashion brands began targeting youth apparel, including Kenneth Cole with Kids Headquarters and Beverly Hills Polo Club with Children's Apparel Network.
Nostalgic properties were reinvigorated between 2001 and 2002, including: Cabbage Patch dolls (4Kids Entertainment), now a Toys "R" Us exclusive; Care Bears (American Greetings and the Joester Loria Group) with new licensees targeting the infant toddler and teen/'tween market; and an updated Strawberry Shortcake (partnership between American Greetings and DIC Entertainment). United Media's Raggedy Ann & Andy, a property approaching its 88-year anniversary, recently was inducted into the Toy Hall of Fame, and was introduced on toddler bedding (Springs) with a strong retail response. The Jim Henson Company wrapped up a yearlong celebration of The Muppet Show's 25th anniversary that included partnerships with NASCAR, NHRA, and the NHL.
Co-branding deals of note involving food included Disney and Minute Maid branded juices, and Hasbro and Chuck E Cheese Play-Doh playset pizzas (licensed by Funimation Productions). Traditional food brands such as Heinz targeted kids with Funky Purple ketchup, a follow-up to its Blastin' Green Ketchup.
Retail partnerships continued to flourish in 2001-2002. Payless ShoeSource debuted Dora the Explorer footwear featuring its patented SmartFit technology in an initial exclusive with Nickelodeon in 2002, and was the exclusive destination for Dimension Films' Spy Kids 2 footwear. Other launches included Nickelodeon's SpongeBob SquarePants collection at Target (the property overall raked in $600 million in retail sales, according to the company); Toy "R" Us and Universal Studios' partnership for an E.T.: The Extra Terrestrial toy and accessories retail exclusive; and Nickelodeon's Rocket Power shop at Mervyn's stores featuring product from some 30 licensees.
2002 also saw increased toy partnerships with quick-service restaurants. Among the notable: Madame Alexander dolls at McDonald's, Lionel Trains at Wendy's, the Justice League superheroes at Subway, and Sesame Workshop's Sagwa the Chinese Siamese Cat learning tools at Applebee's.
Some properties to watch: Sesame Workshop's Dragon Tales product relaunch in 2003, Sho-Pro USA's Hamtaro (complete product rollout on the way), L'il Pet Hospital (Kenn Viselman Presents) with product at FAO Schwarz and TRU stores nationwide, and developmental entertainment brand Baby Genius (Genius Products is reporting wholesale sell-in figures of $1 million in apparel and interactive accessories, respectively).
Entertainment
The star of both the silver and video screens, Spider-Man (Sony/ Marvel Enterprises) swooped into stores with product ranging from shoes to school supplies and cell phone straps. Worldwide sales of Spider-Man licensed merchandise to date have reached more than $1 billion, according to Sony Consumer Products.
The international kids' TV licensing market is coping with diminished air time, consolidation, and declining ad revenues. TV program developers, licensees, and retailers are waiting to see the effects of 4Kids Entertainment's $100 million leasing of Fox Broadcasting's Saturday morning children's block over the next four years and HIT Entertainment's recent acquisition of Gullane Entertainment. The jury is hung on whether additional consolidation will follow and whether ad revenues will revive.
Recent TV trends include social consciousness, history/nostalgia, whimsy/fantasy, children's early learning aids, teen/'tween focus, classic characters, and new pets (i.e., Hamtaro, the hamster from ShoPro). Properties to watch are: "A Series of Unfortunate Events," written by Daniel Handler under the pseudonym of Lemony Snicket (Nickelodeon U.S. has the rights with a movie planned in late 2003/early 2004 timeframe); "His Dark Materials," by Philip Pullman (picked up by Scholastic and New Line Cinema); "Captain Underpants," by Dav Pilkey (published by Scholastic); and "Artemis Fowl" (published by sister units Talk Miramax and Hyperion Books; Miramax movie set for spring '04).
Several TV icons made the move to the big screen this year-including the Powerpuff Girls and Scooby-Doo (Warner Bros.), Hey Arnold (Nickelodeon/Paramount), and The Crocodile Hunter (Discovery/ MGM)-strengthening their licensing programs and retail shelf lives.
Reality TV captured consumers' attention and wallets, particularly The Osbournes and Fear Factor. More than 30 licensees signed on for The Osbournes (Signatures Network Inc.), while Fear Factor (Joy Tashjian Marketing Group and Mamiye Brothers Inc.) focused on apparel.
The latest installments in franchise movies such as Austin Powers In Goldmember (New Line Cinema), Star Wars Episode II: Attack of the Clones (LucasFilm), Stuart Little II (Sony), Men In Black II (Sony), and Spy Kids 2: The Island of Lost Dreams (Miramax) sparked major licensing and merchandising programs. The second Lord of the Rings installment, The Two Towers (New Line Cinema), hits theaters in December, and product from 37 licensees is set to ship this month.
Theme park attendance rose to 319 million in 2001, up from 317 million in 2000, while revenues remained flat at $9.6 billion over the period, as reported in License!. Theme park licensing is a flourishing business for the likes of LEGO Co., Warner Bros., The Sesame Workshop, Nick Recreation, and Universal.
Music licenses continued to hit high notes, with artists such as 3LW, Alicia Keys, B2K, Twisted Sister, and The Sex Pistols embarking on programs for categories ranging from apparel to back-to-school, toys, and publishing.
Fashion
Rugged, outdoorsy apparel and accessories piqued interest; of note are collections from Jeep (Joester Loria) and National Geographic. National Geographic debuts the "National Geographic Travel Store," a 1,100-square-foot concept shop at Galyan's outdoor/sporting goods store based in Schaumburg, IL.
Sports-related merchandise boomed with a retro feel; notable collections include Hardwood Classics and Cooperstown Collection (G-III Apparel Group). "Sports licensed merchandise has potential, but product quality is paramount," said Doug McMillon, senior vice president and general manager, Wal-Mart Stores, in a License! interview last year.
Streetwear, inspired by hip-hop music culture, continued its growth spurt. Some notable icons of hip-hop culture include Russell Simmons (Phat Farm), Andre "Dre" Benjamin and Antoine "Big Boi" Patton (OutKast Clothing), Snoop Dogg (Snoop Dogg Clothing), Jay-Z (Rocawear), and Sean (P. Diddy) Combs (Sean John).
Consumers took comfort in fashion apparel, seeking easy-to-wear and care-for items. Warm and fuzzy was the feeling post-9/11 with materials such as fleece and chenille turning last Christmas. Intimates, particularly robes and loungewear, were real winners post-9/11.
Disney Consumer Products and Kmart debuted the exclusive line of Disney branded apparel. It was the first mass-market, direct-to-retail license signed by Disney in the U.S. Sportswear, sleepwear, swimwear for boys, infants, and toddlers offer a mix-and-match concept: non-character Disney apparel to be mixed with Disney character apparel, also sold at Kmart.
Mary-Kate and Ashley store-within-a-store concept opened late October 2001 at Wal-Mart. Beyond the apparel, which was exclusive to Wal-Mart, the units house music, movies, video games, books, magazines, and posters, among other items. Prior to the shop concept opening, Wal-Mart's exclusive Mary-Kate and Ashley fashion program, launched in early 2001, amassed nearly $1 billion in retail sales.
Exclusives continued to top retail wish lists. In fashion, retailers such as Payless Shoe Stores used licensing to its advantage, both in children's and adults. Payless partnered with Wolverine for a Stanley Brand of work footwear. The retailer also scored with Dora the Explorer footwear. Character-licensed infant, newborn, and layette apparel was of importance to retailers. For example, Mervyn's got an exclusive for pat the bunny newborn apparel.
Fashion continued to target the ever-fickle, but largest consumer buying groups, teens and 'tweens. Of note, Lisa Frank launched fashion apparel line, as did Bratz (MGA Entertainment).
Food and beverage brand names debuted apparel; examples include: Mountain Dew sportswear at Mervyn's; Pepsi licensed apparel at Wal-Mart; and General Mills' Lucky Charms, Cheerios, Cocoa Puffs, and Trix cereal-themed apparel at Target Stores.
Esprit International, which experienced much of its $2.5 billion in retail sales worldwide by selling in to more than 40 countries spanning five continents, turned its attention to the U.S. market. Youth fashion leader Mudd broke new ground internationally with the opening of The House of Mudd stores in the Far East.
From License!'s 100 Leading Licensors report, the following fashion companies experienced licensed merchandise sales gains over 2000: Bonjour Corp., $4.6 billion in 2001 compared with $3.5 billion in 2000; Cherokee, $2.2 billion in 2001 compared with $2 billion in 2000; Hang Ten, $710 million in 2000 compared with $620 million in 2000.
Home décor
2001-2002 saw numerous closures, consolidations, acquisitions, and mergers as the home furnishings industry grappled with a slowing economy and price control issues. Home goods sales declined overall in 2001, though 2002 sales were buoyed by the "nesting consumer" seeking to add more comfort to the home largely through decorative accessories and furniture.
The American Furniture Manufacturers Association (AFMA) predicts consumer furniture demand will hit the $66.4 billion level this year, up 3.5 percent from $64.1 billion in 2001. The market for designer/licensed furniture collections continued to grow. The April 2002 market saw several licensed introductions, including Susan Sargent at Lexington alongside Tommy Bahama's Amber Isle, Elvis Presley at Vaughan-Bassett Furniture, and Kathy Ireland at Standard Furniture. The October 2002 market buzz is centered on Martha Stewart furniture at Bernhardt, Humphrey Bogart at Thomasville, Oscar de la Renta at Century Furniture, and Monticello at Madison Square.
Furniture and accessory manufacturers streamlined efforts to target areas of opportunity and allow for cost-effective production, settling into strategies of total imports or a combination of imports and domestic products, resulting in significantly more affordable prices in furniture.
Bassett Furniture Industries assumed full ownership of the Accessory Group and announced a partnership with home textiles distributor Linenco International for crib bedding and accessories. Both look to create Bassettbaby shops featuring textiles and furniture items. Lenox announced plans to consolidate production and close two plants, and Lexington Furniture closed a case goods factory, shifting some production overseas. Burlington, also operating under Chapter 11 protection, sold its window treatments and bedding businesses to Springs Industries and plans to sell its residential upholstery fabric business. Raymond Waites Interiors closed its New York home furnishings store.
In a shrinking retail landscape, more retailers strove for points of differentiation as opposed to competing solely by price point. Kmart, whose Chapter 11 filing left it owing millions of dollars to home goods retailers, recently received strong consumer response to its extensive Joe Boxer product launch that included more than 100 home items. Sears improved its credit rating with the acquisition of Lands' End at a value of $1.9 billion, and Sears Canada will add the Martha Stewart Everyday line in 2003. Saks acquired the exclusive license for the Ruff Hewn trademark for diverse product categories including home. JCPenney expanded its home accents offerings with an emphasis on variety.
Ames, formerly a $2.7 billion retailer, announced plans to liquidate and close all 327 stores. Francel Goude, former president of As You Like It, sold his company to Jerald Tritley of Atlanta.
Historic furniture collections such as Historic Charleston, Historic Natchez, and Colonial Williamsburg, known for their rich style and opulence, saw increased consumer demand. Overall, manufacturers heightened consumer appeal by scaling down large pieces to fit smaller homes.
The home office category is poised for growth. Among the newcomers is 90-year-old Lane Furniture, signing a license with True Office Seating, futurist Faith Popcorn and Hooker Furniture for the Faith Popcorn Home Office Cocoon collection, and Aurora Corp. for Jeep office seating.
More brands moved into nontraditional categories. Among the notable: William Poole and Maibec (Ontario, Canada) partnered for decorative shingles; General Mills' Betty Crocker brand allied with Franklin Industries for small kitchen appliances; and Martha Stewart and Shaw Industries rolled out an extensive flooring collection including carpeting, hardwood, ceramic, porcelain, and natural stone surfaces.
New styling in furniture included: increased concaving and convexing, numerous wood finishes from pale blues as seen in Ralph Lauren's Old Mill Collection at Henredon; chocolate to honeycomb coloring, and trellis patterns and parkay finishes as seen in the Susan Sargent collection at Lexington; swirl mahogany as seen in the Thomas Pheasant designer collection at Baker; and additional distressing as seen in Thomasville's recently launched Ernest Hemingway Windemere collection of rustic furniture and accessories inspired by the writer's early years.
Categories such as home textiles and furniture-largely the domain of the female shopper-became popular product nesting grounds for wildlife art licensors such as Dick Idol Ventures, the Hautman Brothers, and Ducks Unlimited.
According to the AFMA, upholstery showed stronger gains than wood furniture in 2002. At a time when more consumers are investing in their homes yet are largely unwilling to make huge changes due to the economy, adding upholstered pieces is an easy way to freshen the home. Upholstery is less expensive than wood furnishings but generally wears out more quickly. Retailers noted that some home items such as bedding and rugs, and decorative accents such as hall hanging and frames were among consumer picks in 2002.
Expect more fashion brands in soft home: Recent home collections from fashion icons included Nicole Miller, Ron Chereskin, Tommy Bahama, Izod, FUBU, Playboy, Ocean Pacific, Kim Parker, and Karen Neuberger. To come: Liz Claiborne flooring under a license with Carpet One, and Dockers bed and bath by American Pacific.
Online and interactive
2001 retail sales of U.S. video games, hardware, software, and accessories increased 43 percent from 2000 to $9.4 billion, according to The NPD Group, Inc. This growth was triggered in part by the launch of three new gaming systems: Nintendo's GameCube and Game Boy Advance and Microsoft's Xbox.
For the first quarter of 2002, sales of U.S. video games, hardware, software, and accessories were up 20 percent from first quarter 2001 to $1.9 billion. In the overall retail software market, software dollar sales approached the $3 billion mark, improving 5 percent over the same period in 2001, according to NPDTechworld. Retail dollar sales of PC sales climbed past $600 million for the first time in the first half of 2002, beating 2001's same-period results by $20 million.
The No. 1 console video game title, ranked according to units sold, was Sony's PlayStation 2, Grand Theft Auto 3 by Rockstar Games, which sold just under 2 million units since its release in October 2001, The NPD Group, Inc., reports. The Sims by Electronic Arts was the No. 1 PC entertainment game, selling 2.6 million-plus units since its debut more than two years ago.
PC games were supported by the release of Harry Potter and the Sorcerer's Stone, which after only two months on the shelves became the third top-selling PC game of 2001,according to NPD.
While online gaming is slowly becoming more popular, industry watchers believe a dearth of content is partly responsible for the sluggish growth. According to the Interactive Digital Software Association (IDSA), when those who don't play games online were asked why, 30 percent said it was because they were not interested in the offerings available, three times any other explanation. When asked if they would be willing to pay to play, only 6 percent said yes.
Interactive companies now are looking at their in-house intellectual properties as potential licensing opportunities (i.e., Sega's Shinobi and Majesco's BloodRayne). In addition, many game publishers, including Electronic Arts, UBI Soft, and Infogrames, are turning their attention to younger kids, hoping to grow old with them as they progress in their video game careers.
Sports video games were the best-selling category in the interactive entertainment business, capturing 22 percent of the $10.8 billion market, according to The NPD Group. Licensed sports video games-particularly football-continued to dominate the market. Of the top 100 selling video games in the U.S. in 2001, 16 were licensed by one of the four big sports leagues. As reported in License!, video games for all platforms, including PCs, account for 10 percent to 20 percent of major leagues' total royaltyincome. Players Inc reports that the top-selling sports video games for the 2001-2002 NFL season were Electronic Art's Madden NFL 2002 (4 million-plus units across all platforms), Microsoft's NFL Fever 2002 (1 million-plus units on Xbox), and Sega of America's NFL 2K2 (1 million-plus units).
Comic book characters continued to storm video screens, with new games released (or set to be released) in 2002 starring Aquaman, Batman, Blade, Daredevil, Incredible Hulk, Justice League, Spider-Man, Superman, and X-Men, among others.
More than one-third (37 percent) of Americans who own game consoles or computers they use to play games report they also play games on mobile devices such as handheld systems, PDAs, and cell phones, according to the Interactive Digital Software Association (IDSA).
Licensed ringtones for mobile phones were music to consumers' ears, with everything from college fight songs to tunes from the latest Austin Powers flick signaling an incoming call.
Forrester Research expects more than 5 million U.S. households to buy their first mobile phones in 2002. And almost half of the nearly 59 million U.S. households that own a mobile phone have more than one.
TV networks are getting into the online travel business, partnering with cyber vacation companies to help their viewers book vacation packages based on TV movies or programs (i.e., 24-hour film network AMC and 11th Hour Vacations;
A&E Television Networks with Wayfare Interactive and Collette Vacations).
Sports
The NFL's 10-year exclusive licensing deal with Reebok kicked off this season, with many of the NFL's previous licensees exiting the business by March 31, 2002. This resulted in a volatile apparel category, as many licensees were concentrating on sell-off. Beginning this season, Reebok will manufacture and sell NFL-licensed merchandise, including uniforms, sideline apparel, footwear, and the NFL Equipment apparel line. It also will exclusively supply and market all of the NFL teams (except the Dallas Cowboys) with on-field uniforms and sideline apparel, practice gear, and headwear.
The NFL's two best-selling licensed categories were jerseys and headwear, with items bearing the vintage/retro look selling particularly well, according to Susan Rothman, senior director, licensing, NFL. Demand is greater than supply now in the women's category, but Rothman says that area will grow stronger as more is learned about that business.
The NFL and Players Inc announced the Officially Authorized NFL Hobby Shop Program, which offers incentives and benefits for trading card and hobby shops and NFL collectors.
The NHL licensing business increased 9 percent from 2000 to 2001, making it a $1.25 billion business, according to a league spokesman. The NHL's top 20 licensees account for 64 percent of the NHL's licensed products business. Thirty-six percent of the licensed products business comes from the top three licensees (The Hockey Co., EA SPORTS, and Upper Deck).
The NHL and The Zamboni Co. broadened an existing licensing partnership enabling the league to license the Zamboni name, shape, and marks in conjunction with its 30 Member Club logos.
NHL-themed fixturing at Canada-based retailers will expand to more than 600 retail outlets in the U.S. for the upcoming season. The league found this increased sales of NHL product as much as 150 percent.
Major League Baseball averted a strike this summer and the potential for erosion of fan support, both in terms of attending and watching games and purchasing licensed merchandise.
The NBA's 10-year deal with Reebok made the athletic company the exclusive on-court provider for all 29 NBA teams by the 2004-2005 season. The NBA also signed a multi-year marketing and merchandising agreement with the LEGO Company with product expected to hit retail shelves in 2003.
For Major League Soccer, video games, apparel (jerseys), and balls were the hottest selling categories, according to Stuart Crystal, vice president, marketing and consumer products, MLS. Chicago Fire was the No. 1 selling team in terms of licensed merchandise, followed by the LA Galaxy. The league announced a recreational jersey program with Xara at the MLS Cup this month. On the retail front, the league did a first-time test of MLS merchandise in five markets with Wal-Mart.
Collegiate licensing continued to grow, with The Collegiate Licensing Company (CLC) expanding its Internet B-to-B marketplace, The Collegiate Exchange (TCE), allowing retailers to preorder NCAA baseball product online.
Athletes from all sports-including baseball, football, hockey, and basketball-found themselves immortalized in bobbleheads that now also talk, sing, and dance. According to Players Inc, the top-selling NFL player bobbleheads were: Donovan McNabb (241,000), Brett Favre (70,000), John Elway (63,000), and Dan Marino (55,700).
While extreme sports have been on something of a decline since the 2002 Winter Olympics, some licensed categories, particularly apparel, are showing signs of life. Extreme athletes Tony Hawk, Mathias Ringstrom, and Shaun Palmer are a few to watch in the licensing arena.
With nearly 13 million people attending NASCAR races last year, the money spent on NASCAR-related merchandise by fans in 2001 increased by almost 70 percent compared with 2000, reaching nearly $500 per fan annually, according to a NASCAR brand study. Fans spent $208 million on car parts, $54 million on computer accessories, and $96 million on collectibles. In the last six years, sales of NASCAR licensed merchandise accelerated to more than $1 billion.
The Indianapolis Motor Speedway inked a deal with Bridgestone/Firestone, allowing the tiremaker to create The Firehawk Indy 500, the first functional automotive component to bear the Indy 500 logo. The tires began shipping in May 2002. The IMS also is pushing into the women's area; rookie driver Sara Fisher now has a line of licensed apparel.
Forecasting
While License! editors do not have a crystal ball, we believe some of the licensing initiatives listed here are sure bets for 2003. In addition, keep an eye on demographical data, as many ethnic groups and age segments represent large buying power.
Nostalgia, retro trend will cross many categories. Revamping/ reinvigorating of classic characters to appeal to new audiences.
Co-branding-pairing of powerhouse brands from a variety of categories to form one distinct product at retail. Example: Brach's and Kellogg's for fruit-flavored snacks.
Retail exclusives and promotions to further distinguish one retail channel of distribution from the next.
Early education learning aids for ages 0 to 5 (i.e., Baby Genius classical music videos and CDs for children), classroom decorations; teacher management books, and schoolyard and backyard products based on character and art properties.
JCPenney will merchandise in spring 2003 several soft lines and hard goods products made under license from the fairly recently developed "lifestyle" concept, The Norman Rockwell Design Studio line, handled by Earthbound LLC. Licensees such as Springs Industries will ship home goods that carry a vintage, retro look (as opposed to product that carry actual reproduction of his portraits).
A Mary Engelbreit wall-covering license is being explored. Expect more relationships to form with major retailers and manufacturers, and more co-branding efforts, such as with Binney & Smith, for a collectible tin to hold Crayola's 64-count box of crayons.
A report by investment banker Jefferies Company forecasts the video game market, including PC games, will reach $21.4 billion in North America alone by 2005.
The Art Group in the UK predicts there will be 800 million global users of mobile entertainment by 2005, up from 150 million currently. Global revenue from mobile entertainment games will grow to $4.4 billion in 2006, up from $124 million in 2001.
Jupiter Media Metrix estimates that revenues from online games and digital music will reach $1.8 billion and $1.7 billion, respectively, by 2006 (up from $260 million and $30 million, respectively, in 2001). It also forecasts that revenues for paid online content will grow to $5.8 billion by 2006, up from $1.4 billion in 2002.
NFL coaches bobbleheads (by Team Beans) are expected to be big going forward, particularly since many high-profile coaches have moved to different teams, according to the Susan Rothman, senior director, licensing, NFL. Likewise, visors are expected to take off as many players and coaches have been spotted wearing them on the sidelines this season, and fans may well pick up on this trend.
Major League Soccer's Stuart Crystal, vice president, marketing and consumer products, predicts World Cup merchandise will be hot following games in October 2002. He also says that going forward, MLS product will feature cleaner styling and graphics.
The NHL is poised to capitalize on the retro trend through its Vintage Hockey initiative, aimed at promoting and exploiting the tradition of the National Hockey League beyond the present day Club marks. Vintage offerings incorporate the "retro" look and feel in jerseys and apparel and will feature the teams and logos from the 1960s and 1970s, as well as current and former player name and number jerseys. Other hot categories include electronic games and women's specific sports apparel.
Demographic Monitor
There are 34.6 million African-Americans in the U.S., about 12.3 percent of the U.S. population, according to 2000 U.S. Census Bureau Data. About 80 percent of African-Americans live in 10 major northern metro areas and the southern U.S. Spending power is estimated at $572 billion annually, according to the University of Georgia's Selig Center for Economic Growth. In the 10 years between 1990 and 2001, U.S. Hispanic buying power grew from $208 billion to $542 billion.
The U.S. Census Bureau projects that the combined ethnic and minority population will grow from 79 million in 2000 to 178 million in 2045. U.S. Department of Commerce predicts by 2045, minority purchasing power may reach $4.3 trillion. "Minority" is made up of Hispanics or Latin Americans, Black or African Americans, Asians, American Indians, and Hawaiians and other Pacific Islanders, according to the same U.S. Department of Commerce report. (Kmart recently announced a new marketing direction targeted to Hispanics and African Americans and launched La Vida magazine, targeted to Hispanics.)
Teens (ages 13 to 18) and 'tweens (ages 8 to 13) represent the largest buying power since Baby Boomers. Teens in the U.S. spent $172 billion in 2001, while 'tweens are estimated to spend more than $80 billion each year, according to Teenage Research Unlimited.
From "How America Shops 2002, The Overstuffed Consumer," a national survey of retail shopping patterns conducted by WSL Strategic Retail, New York: Men and women exhibit similar levels of satisfaction with retailers in general (65 for men and 67 for women, on a 100-point scale with 100 as best). In terms of favorite store type, mass merchandisers top the list (39 percent of women vs. 28 percent of men), followed by department stores (20 percent of women vs. 10 percent of men), and supermarkets (6 percent of women vs. 13 percent of men). Men are more likely to have a favorite store type (41 percent of men vs. 27 percent of women). WSL warns that shopping activity typically decreases for shoppers ages 55 to 70, and the Baby Boomer generation is coming up on this age category. The decrease in shopping by baby boomers should cause major concern for retailers.
Subscribe and receive the latest news from the industry.
Join 62,000+ members. Yes, it's completely free.
You May Also Like
Loading..