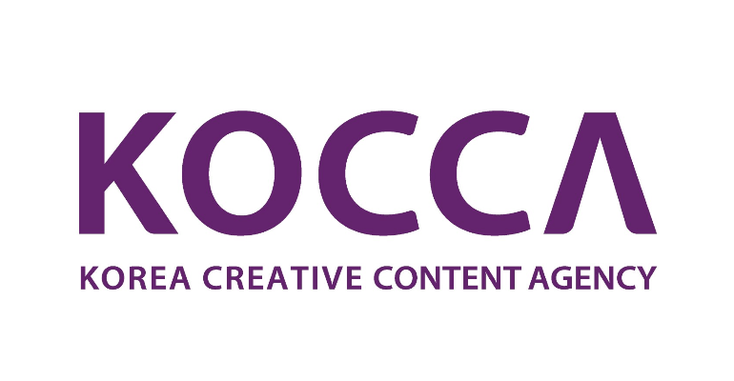 As Festival of Licensing continues into week two, Asia, License Global is continuing to chat with the biggest names in licensing. One of those big names, particularly in Asia, is KOCCA.
KOCCA is exhibiting at Festival of Licensing, a month-long large-scale digital gathering that unites the global licensing industry to connect, learn, strike deals and do business on an international stage. The event takes place Oct. 6-29. 
The company is taking part in the Festival as an exhibitor at the 
 virtual booth. Festival of Licensing's Korea Pavilion is hosted by the Korea Creative Content Agency (KOCCA), which works towards expanding Korean characters, TV, films, animations, games, and fashion overseas in various ways. At the Korea Pavilion, companies such as Aurora World are available to take meetings and discuss potential international licensing opportunities. 
As the exhibitor of Festival of Licensing 2020, Korea Pavilion has introduced 35 Korean character companies.
These companies will show content globally and hope to introduce Korean media through collaborations or remakes into new contents.
License Global recently caught up with the company ahead of their exhibition to discuss KOCCA's place in the industry, Korean character marketing and more.
How has the character licensing market in South Korea evolved over the years?'
With the advances in media platforms such as mobile messenger, webtoon, animation and game, South Korea's character licensing market is showing steady growth since 2014. According to 'Half-Yearly Korean Content Industry Statistics (2nd-half of 2019)'published by KOCCA, the sales of South Korea's character industry increased 6.6 percent in 2019, while the exports of South Korea's character industry in 2019 increased 10.7 percent compared to 2018.
The globalization of media platform and the spread of online shopping has accelerated South Korea's character IP's overseas expansion. Moreover, despite the economic downturn caused by COVID-19, some new possibilities for South Korea's character industry have been laid out, since characters (and its products) deliver emotional satisfaction and stability to consumers.
What are the biggest trends right now in the South Korean Character licensing Market?
Recently, marketing strategy with the usage of characters has been intensifying among South Korean Companies. It is a strong advantage of such 'character marketing' that it can deliver the company's message to consumer more friendlily than any other methods and evoke emotional bonds among consumers.
Among South Korea, there are generally two ways to use characters in marketing. One way is to collaborate with famous characters, and the other is to make the company's (or the brand's) own characters and using it in marketing. Along with the industries such as food, game, fashion, even the financial industry is using characters in marketing, and with the companies' own characters created through this process, South Korea's character industry is re-expanding.
Another notable trend among South Korea character Market is the spread of Kidult culture, and the expanded consumer age group because of it. In South Korea, the kidult market in the character sector continues to grow gradually, and accordingly, character companies that mainly produce children's products are starts to paying attention to kidult production.
What are some of the biggest character brands in the region?
YooHoo (Aurora World Corporation): 'YooHoo', the representative brand of Aurora World, is based on rare and endangered animals around the world to deliver green and eco-friendly messages to children. It has track-record of 100 million units of plush toys being sold so far. Its new 3D animation series 'YooHoo to the Rescue' is now streaming on Netflix as its original series since last year's launching.

TOBOT (Youngtoys): 'TOBOT' is Youngtoy's flagship boy's action property. As Korea's native robot character, 'TOBOT' has been beloved for 10 years among the world, with its own animation series and toys. Recently, 'TOBOT Galaxy Detectives, the 2nd generation of TOBOT, has presences in over 100 countries.

ROBOCAR POLI (ROI VISUAL): 'ROBOCAR POLI' is Korean-made creative animation co-produced by ROI VISUAL and EBS. With 'ROBOCAR POLI', children can learn various values which are helpful for their emotion such as love, friendship, trust, forgiveness. Since its first broadcast in Feb 2011, it broadcasted in 143 countries in 35 languages.

In addition to those 3 brands, various South Korean Character brands are strengthening their positon at Korea and abroad, and willing to introduce their competitive characters to the world.   
What sort of partner makes a strong fit for the South Korean character brands?
As the usage of Character IP becomes more diverse, many South Korean character brands are willing to find a partner who can utilize their characters in various ways. Regardless of the industry area or consumer age, if they have a clear and flexible plan for the brands, they can produce good result with it. 
Subscribe and receive the latest news from the industry.
Join 62,000+ members. Yes, it's completely free.
You May Also Like
Loading..