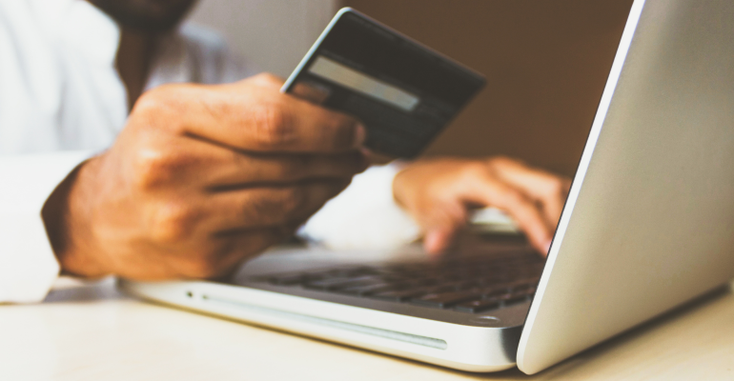 Over the past few months, our societal, cultural, and business norms have been radically disrupted. Who would have predicted last year that by spring there would be empty arenas, retail couldn't open its doors, working from home would take over office life, students couldn't graduate side-by-side, and restaurants would need to adapt to a curbside pickup model? Never before has a singular situation universally impacted our society in such a significant way.
While it's hard to predict what the future holds for our everyday lives in a post-Covid-19 world, one thing is evident; there are bound to be significant real-time transformations across industries that will come out of this collective confinement. One of the most significant ways life is changing for us today is the substantial increase in our day-to-day virtual interactions. With this new surge of digital communication and contact we ask ourselves, how can brands leverage online platforms and digital strategies to reinforce their brand equity, bolster relationships with consumers, increase sales and ultimately succeed in a world restricted to the digital space?
Brands,
like the rest of us, have been forced to look internally and make serious changes to the ways in which they operate. Although retail is faced with strong physical limitations with doors being shut, digital interactions have become an open window ripe with opportunities for brands to reinforce what they stand for, communicate with their target base and reach new consumers in effective and creative ways. While there is no one-size-fits-all approach for fostering virtual engagement, we are seeing plenty of brands trial and test innovative, new ways, to reach their audiences and establish a strong digital voice and presence.
One way brands are catching consumers attention is through sharing valuable and relevant content, resources and tips on social media. 
, the world's largest furniture company, had to shut down all physical stores on March 18.  Quickly thereafter, the company released digital content that shared ways people can make the most of their limited spaces – whether that was improving the layout of a home office or sharing ideas and games to play with your children to improve their wellbeing. IKEA also released the recipe for their famous meatballs on twitter: "Missing your IKEA meatball fix? We've created a recipe for you to recreate this delicious dish in the comfort of your own home #IKEAmeatballs". 
Missing your IKEA meatball fix? We've created a recipe for you to recreate this delicious dish in the comfort of your own home

— IKEA UK (@IKEAUK)
When you visit IKEA's website you can find your choice of
downloadable Zoom image backgrounds
to enhance your work meetings. These types of brand sharings are relevant, they encourage people to feel closer to the brand, and they offer valuable information for customers about issues that are affecting them today.  Customers may not be entering IKEA stores in the near future, but the brand is keeping itself top-of-mind by staying engaged and offering solutions for people as they adapt to their new daily routines. 
Another way brands are embracing the new reality is through digital participation.  The
soccer team's schedule has been postponed till at least early June. Much like all sports teams, there is an unknown sense of how and when things will return and how fans will be engaged. Red Bulls recently began the
, where students grades K-12 can read three books and receive a complimentary ticket to attend a Red Bulls home game when the season resumes.
The Red Bulls digital reading initiative keeps fans engaged and in communication with the brand, offers a touchpoint to update fans on steps for restarting league matches and may even increase merchandise sales. Engaging fans through community participation in a reading program underscores the values that the Red Bulls brand stands for and conveys a meaningful message that shares a positive focus for the younger generation of fans who are impacted by the current situation.   
Customer service, personalization and the ability to see, feel and touch product are a few of the unique features of retail.  How can brands make people feel comfortable with purchasing when consumers can't touch a product?  We are seeing plenty of retail brands shift their focus online in creative ways with their own twist.  One example is the beauty brand Bobbi Brown Cosmetics. Bobbi Brown has launched their own versions of
that engage with consumers, give recommendations, and learn about their needs. This one-on-one consulting adds a layer of digital customer service that makes buyers feel comfortable understand and confident in both their purchases and themselves. It is a strategic way for Bobbi Brown to provide personalized advice and expertise digitally to lessen the gap between customer consideration and purchase, and ultimately drive online sales.
There are many brands like the above examples that are reinventing themselves in new and smart ways to virtually engage and connect with consumers.  As much as this pandemic has disrupted typical business models it has equally challenged brands to start the process of building out a comprehensive strategy to approach the digital landscape.  This push will help create competitive advantages with long-lasting impact. Brands that not only adapt to this new reality but actually embrace it, will become the thought leaders for our new ways of doing business, and will earn the loyalty and future patronage of consumers looking for direction, hope and a sense of normalcy during these indefinite times.
This guest column was written by Colleen Baird, Creative Director, LMCA. To learn more about LMCA visit
.
Subscribe and receive the latest news from the industry.
Join 62,000+ members. Yes, it's completely free.
You May Also Like
Loading..