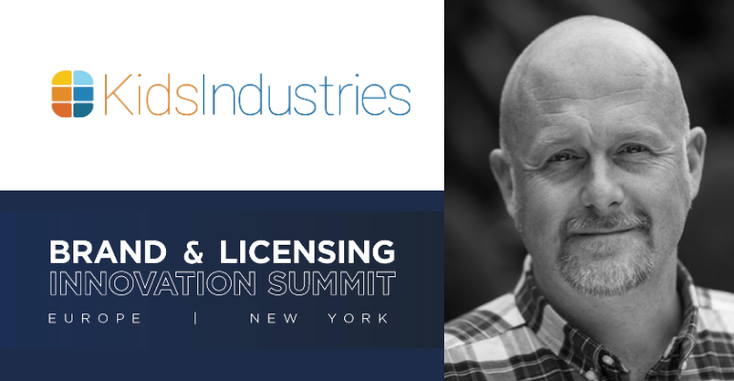 Gary Pope, co-founder and chief executive officer of family-focused marketing agency,
, will unveil a new children's pronouncment today at
, calling for brands, products and services to acknowledge key drivers of change and to put the outlined values front and center of their campaigns.
Pope will be a speaker at the panel, "How Priorities are Changing Across Generations of Consumer" and focusing on the first truly digital natives - Generation Alpha (children born between 2010 and 2024). 
"Generation Alpha follow in the wake of Generation Z, but once they come of age they'll be changing the world in ways we can't even imagine yet," says Pope. "Digital access and literacy have combined to enable children to be heard and this generation will be activists."
Former schoolteacher Pope leads the 25-strong family-focused marketing agency and is keen to shine a light on the macro drivers that are developing the attitudes and behaviors of today's children and preparing them to be tomorrow's adults.
"While the here and now is challenging, if we can help these children navigate it well, the future will look pretty good," Pope continues. "This is why it's important to recognize key drivers
and support them – I call them the 'Super Six Pillars Shaping the 21st Century Childhood.'"
KI outlines six aspects of a child's life that are driving change in attitudes and actions, and includes:
Mental health and wellbeing;
"It's a full list, but I'm optimistic about what we can achieve together," says Pope. "Our sector is undergoing rapid change and it's critical that we keep up. In the area of play, for example, the opening up of inspiration could be narrowing – with discoverability getting ever more difficult. The touchpoints to reach children are shifting and being increasingly protected so it's important to consider how they're connecting and finding out about brands without seeing adverts. Moving forward, I predict that the brands, products and services that win will be those that can spend the most – to be the most visible – but also the ones that have their values in step with their audience. We are entering an era where truly the one player that collects, aggregates and then keeps an audience will be the winner. I'd strongly suggest that brands put the consumer in middle of their eco-system and keep them there. Content is absolutely no longer king; the audience is. And bear in mind, Generation Alpha is a whole lot more picky about how and who they engage with."
Read more about:
Subscribe and receive the latest news from the industry.
Join 62,000+ members. Yes, it's completely free.
You May Also Like
Loading..