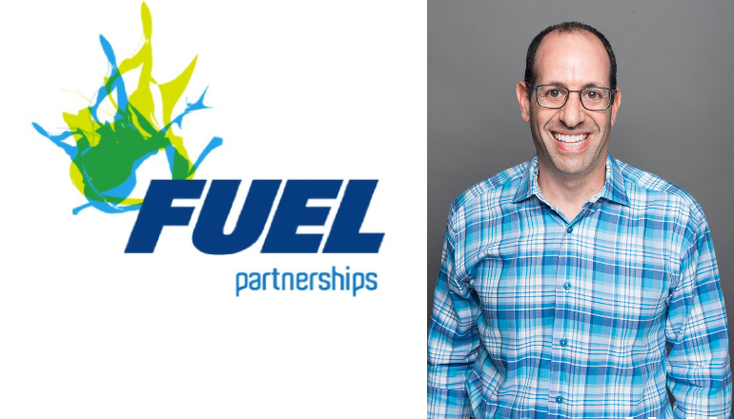 Marketing to retail consumers today has taken a different tone to say the least. Amid a global health crisis, extending lockdowns and consumer re-evaluation of essential purchases, retail is facing one of the most difficult challenges since the downturn of 2008. So, how are retail brands marketing themselves successfully, and what can brands learn from the leading examples? 
Fuel Partnerships – a Florida-based retail marketing agency – is a specialist in speaking with consumers, whether it's in-store or via omnichannel means. Considering that "91 cent of every consumer dollar" is spent through brick-and-mortar, we speak to Erik Rosenstrauch, founder, Fuel Partnerships, to get an insight into how retailers are weathering the storm online and in-store during the coronavirus pandemic. 
License Global
: What are you seeing in the retail sector now?  
Rosenstrauch: We're seeing a very wide range of shopper behavior. Physical retail is still the fastest way to obtain products that consumers need and is one of the few respites from being stuck in your home. 
However, there is a level of anxiety and discomfort to shop while wearing a mask and the need for social distance.  Many shoppers are now trying BOPIS (buy online and pick up in-store) and delivery options from physical retailers. This enables the consumer to shop online at their own convenience and yet still quickly obtain the products they need via local stores. Finally, e-commerce retailers lost share at the onset of the quarantine but are now beginning to gain in sales.  
How can retail brands effectively market themselves in this extremely difficult time? 
Consumers want stability, they want comfort. When you think about our lives, whether it's the U.K. or USA, we've grown up with brands. Whether we're leaning on childhood favorites like Crest toothpaste or Coke and Pepsi, or we're learning about new brands like Uber and Apple, we have an emotional attachment with these brands and their products. So, brands need to deliver an uplifting message. Empathize, understand where consumers are mentally, appreciate what you're going through. Consumers need that. Emotionally, these people may come back and buy your products when they're ready. It's not just about numbers, it's about being a good public citizen. Mr. Rogers used to say, go find the 'Do-gooders', we need to go find the do-gooders right now. Uber's message here, which is "don't use Uber" is a fantastic example. 
I also applaud Walmart thanking their frontline workers. When this all started, everyone ran to the store to buy things they wanted right there and then. If you need an item urgently, you go to the store, you don't go online. Europe and England were the same. Developed nations had sophisticated, efficient supply chains, but no one could have handled the demand or forecasted this consumer need. So the first messages from Walmart were about recognizing these front-line employees, in the states these people are low wages employees and it's interesting to think how these are the people most critical to saving civilization. Doctors are saving lives, and the front-line retail are the ones helping you get what you need. There is a huge educational difference in that dichotomy. I thought thanking them was an amazing message. Sam's, Amazon and Publics followed suit, from my perspective here. Now retailers are trying to communicate what they're doing, across the world to help people stay safe. Everything from speaking locally to let's make sure we self-distance, how they clean the carts. Walmart, Tesco and Sainsbury's are showing consumers what they're doing to help. It's not to scare you, but to make you feel more comfortable.  
What examples are out there of great case studies for marketing in terms of retail? 
Brands must continue to market and advertise.  Past research has shown that brands which continue to advertise during a recession will grow 256% greater than brands that eliminate or decrease marketing spend.  The key is, what message do you want to deliver? 
How is this a buyer market filled with opportunities for retailers looking to engage with consumers?
There are three traits that retailers must deliver to connect with shoppers: speed, value and convenience. The retailer that can provide all three will be the winner in the short and long term. 
The number of people who are now doing 'clicks to bricks' is also rising. You can order mobile and select your pickup date, you drive up and you drive away. Walmart has picked up 40% growth in that area alone in sales, in one month. The Walmart online app is the most downloaded shopping app in the states. It's surpassed Amazon. Walmart didn't want a pandemic to drive that, but they're winning left and right. It's about speed for retailers right now, it's about value (Walmart doesn't charge extra for BOPUS) and it's about convenience. I believe that for retailers to win, they must deliver on those three things. 
What are buyers looking for now and how can brands engage with this new need?
Shoppers are looking for brands that can solve their needs, which are both physical and emotional today.  Brands that can provide physical safety; protect or remove COVID causing viruses.  Other brands supply emotional comfort and enjoyment.  Each brand must be clear about their RTBs (reasons to believe) and ensure they clearly communicate the benefit to consumers 
Read more about:
Subscribe and receive the latest news from the industry.
Join 62,000+ members. Yes, it's completely free.
You May Also Like
Loading..