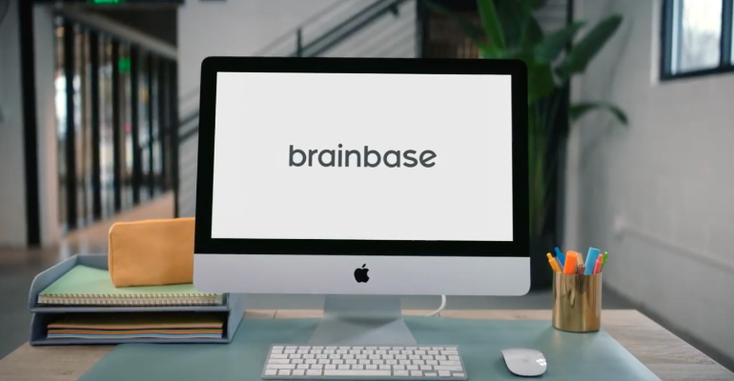 Technology company Brainbase has announced the launch of two new products, Brainbase File and Brainbase Vault.
Brainbase File and Brainbase Vault will accompany the existing licensing management platform Brainbase Assist to form the first complete product suite to manage every stage of the intellectual property lifecycle, including trademark filing, trademark protection and IP management and monetization.
Brainbase File will empower the earliest stage of the intellectual property lifecycle (filing a trademark) and Brainbase Vault will offer automated trademark protection, renewals and intelligence platform.
"I wanted to make it easier for people like me to use these tools and not by law firms' lawyers who make it extremely difficult for even the simplest thing possible," says Gautam Godse, senior vice president of Product, Brainbase. "That was the inspiration of getting into this field. This legal market has not been disrupted for more than 200 years."
With both Brainbase File and Brainbase
Vault, this is the first time the intellectual property process has gone entirely digital.
"Going 'digital' once meant converting the paper forms to PDF," says Godse. "We file our taxes using TurboTax – anybody can do that. You don't need to be a CPA; anybody can file their taxes very easily. So that was the idea: How can we make it easy like that for legal services."
Brainbase File offers a simple and automated way to conduct a trademark search and a filing and an AI system that delivers lawyer-caliber trademark class choices. In addition, Brainbase File gives complete transparency into the United States Patent and Trademark Office's process with real-time notifications and updates. Finally, it enables users to secure domain names and social media handles in one step.
"We have a data science team that is working on machine language algorithms," says Godse. "Let's say you submit a trademark. Our algorithm then searches all the trademarks since the beginning of time or since the beginning of trademarks being registered. Then, the program analyzes what are the closest trademarks to this word and what could have a potential problem of infringement."
After filing a trademark, users are taken to Brainbase Vault to monitor and automatically renew their IP, eliminating the burdensome process of trademark renewals. With a real-time dashboard that is seamlessly integrated with the USPTO database, Vault automatically monitors for infringements. In addition, it generates cease-and-desist letters in seconds, providing best-in-class IP protection. Brainbase Vault will also offer licensing opportunities custom-tailored to a company's IP, which can then be managed using the Brainbase Assist platform.
"There are a couple of things you have to manage for trademarks that new trademark owners are not aware of," says Godse. "Every five years, you have to file a declaration of U.S trademark with the USPTO, which means that your company will continue using the trademark and provide proof that it is used in commerce. Then, every ten years, you have to renew ownership of the trademark. These two are important milestones for any trademark lifecycle. But you also need to monitor your trademark to make sure that you're not infringing on somebody else, or somebody else is already infringing on you."
Brainbase Vault can work in conjunction with Brainbase Assist so that licensing and legal teams will be working on the same platform as they all access the same data.
Brainbase File users will also be able to unlock discounts after filing their trademark from companies such as Google Domains, Stripe Atlas, Wefunder, Hawke Media, Mercury Bank, Swag.com, Bubble, Vanta and more.
The first 2,000 founders, entrepreneurs and businesses everywhere can take advantage of an introductory Brainbase File price of $199.
Read more about:
Subscribe and receive the latest news from the industry.
Join 62,000+ members. Yes, it's completely free.
You May Also Like
Loading..