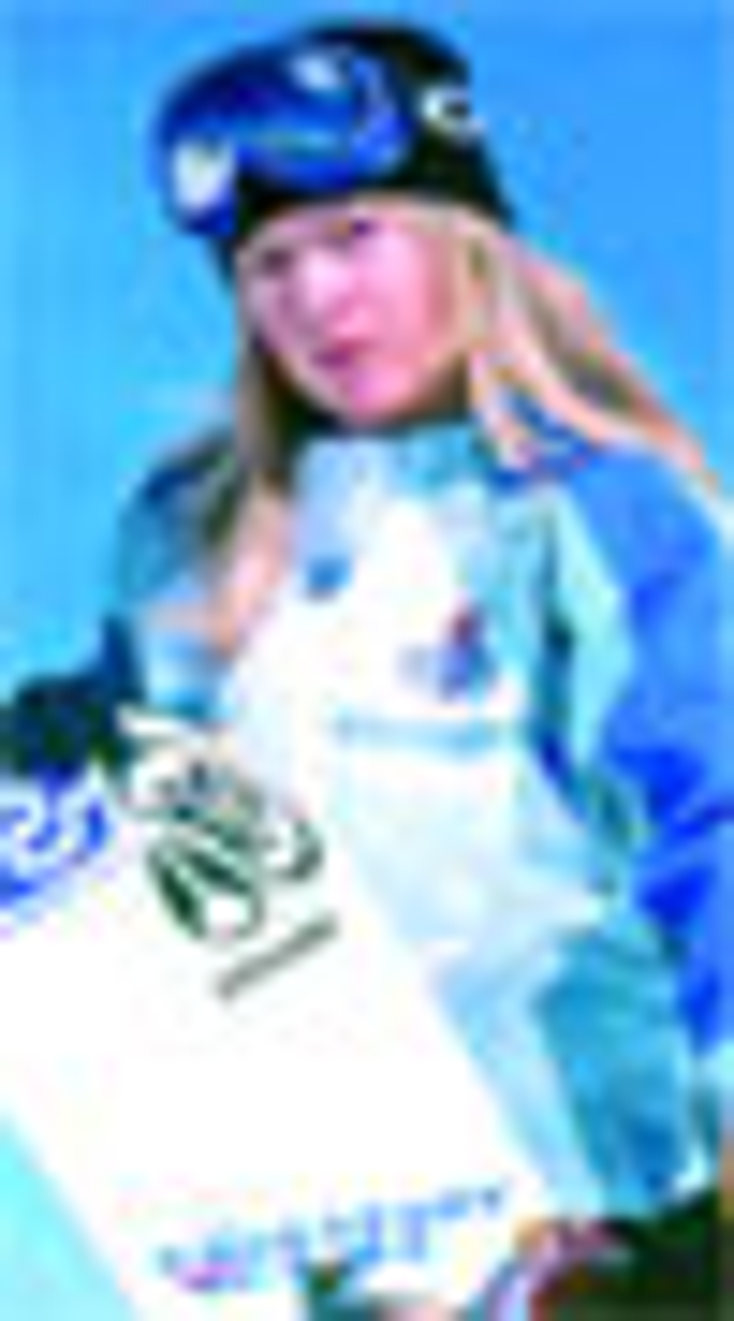 ]>
Led by Wal-Mart at $246.5 billion, the top 25 retailers collectively notched $872.1 billion in 2002 sales volume, according to the Triversity Top Retailers List, which is compiled by The National Retail Federation's STORES magazine. The list includes two home improvement companies, four discounters, eight supermarkets, six department stores, three drugstores, an electronics retailer, and an office supplies superstore.Licensing continues to play a huge role at retail, with 2002 worldwide retail sales of licensed products estimated at $172.8 billion, according to License! research. Some recent deals for retailers in the top 25 include: Wal-Mart and Disney for Kim Possible; Lifetime Television, Hearst Magazines, and The Home Depot for Merge; Target and Isaac Mizrahi; Sears and K•B Toys; Kmart and Thalia Sodi; Lowe's and Coleman; CVS and K•B Toys; Rite Aid and GNC; May Department Stores Co. and Hearst Magazines for House Beautiful; and TJX Cos. and Cherokee for Carole Little.On the following pages, License! offers a snapshot of the top 25 retailers, detailing company history, target customers, licensed products, marketing strategies, and future growth initiatives.WALMART STORES, INC.Sam Walton opened the first Wal-Mart store in Rogers, AR, in 1962. Today, the company employs 1.3 million-plus associates worldwide through more than 3,445 facilities in the U.S. and 1,305 units in Mexico, Puerto Rico, Canada, Argentina, Brazil, China, South Korea, Germany, and the UK. More than 100 million customers per week visit Wal-Mart stores worldwide. With $246.5 billion in 2002 sales volume, Wal-Mart became No. 1 on the Fortune 500 list.
Licensing
plays a big role in Wal-Mart's business. The George Foreman electric grill, Dora the Explorer flip-open bed, Harry Potter photo album with key chain, and giant inflatable NFL Players are a mere sampling of the licensed products available from the retailer. Wal-Mart currently is the exclusive retailer of the Barbie jewelry collection from Mattel, and last spring launched Peter Rabbit (represented by Copyrights United Media) as the exclusive infant and toddler brand for Baby Days 2002 (held February 27 through March 10). Featuring apparel, feeding products, furniture, stationery, and accessories, the program hit stores just as Beatrix Potter's classic story, "The Tale of Peter Rabbit," neared its 100th anniversary celebration. This past July, Disney cartoon Kim Possible debuted at retail with a plethora of products from apparel to dolls and diaries that are Wal-Mart exclusive for a limited time.
In terms of retail initiatives and increased growth, Wal-Mart is not short on ideas. "One of our major growth initiatives continues to be our food business," reveals Lee Scott, president and CEO of Wal-Mart Stores, Inc., in a letter to shareholders, associates, and customers. "Last year in the U.S., we added 192 Supercenters, and we have publicly announced our intentions to add up to 210 more in the current year."
"Our growth comes from thinking like a small company, not like a large one," says Tom Coughlin, president and CEO for the Wal-Mart Stores division and Sam's Club USA. "We will take care of the little things for our customers, the way a small company would." The groundwork for this philosophy has been laid in programs such as "Store of the Community," which tailors the retail assortment, merchandising, and philanthropic efforts of each store to the needs of the community. And the "Store Within a Store" program encourages each department manager to act like an independent merchant. Adds Coughlin, "We can't cookie- cutter prototype merchandise programs into all the stores. Even two stores within the same community can have very different needs."
A focus on improved merchandise and additional product lines is another way Wal-Mart hopes to foster growth, both nationally and globally. "From ASDA, Wal-Mart's operation in the UK, we've extended the George brand of clothing into the U.S. market," the retailer's annual report notes. "Levi's apparel also will be sold at Wal-Mart this year, but that doesn't mean Wal-Mart is abandoning its opening price points or its core customers. Wal-Mart's product-development experts are designing fresh colors for housewares and domestics that will match with the colors in the paint department."
Another Wal-Mart tenet is to keep pace with technology. "We will continue to feature new technology in our electronics department," Coughlin promises. "With DVD players, we entered the market at an early point and did very well. Now we're doing the same with flat-screen TVs and new advances in wireless technology."
Concludes the retailer's annual report, "Wal-Mart will continue to grow by responding to customers on a store-by-store basis, stocking the merchandise they want, and providing unmatched value. And that's what comes from forgetting about big numbers and thinking small."
THE HOME DEPOT
Bernie Marcus and Arthur Blank opened the first Home Depot stores in Atlanta, June 22, 1979. The first few stores were attached to Treasure Island stores and stocked around 25,000 products. Today, an average Home Depot store is approximately 130,000 square feet and offers 35,000 products.
Based on a vision of warehouse stores filled with trained associates and products at the lowest prices, The Home Depot grew to encompass stores in Georgia, Florida, Louisiana, Texas, and Alabama within the first five years. "The growth continues to this day, with more than 1,500 stores open throughout the U.S., Canada, and Mexico, and a new store opening at an average of every 43 hours," informs the corporate Website. The retailer notched 2002 sales volume of $58.2 billion.
Typical Home Depot consumers are both do-it-yourselfers and professional customers, the latter of which serve the home improvement construction and building maintenance market segments. "Our customers are responding to our store reinvestment strategy, which is delivering better, cleaner, brighter stores and more new, innovative products," notes Chairman, President, and CEO Bob Nardelli on the company's Website.
Licensing is also part of the strategy. Lifetime Television and Hearst Magazines recently announced a multiplatform sponsorship package with The Home Depot that features product integration and on-air, online, and print elements across eight Hearst magazine titles, behind Lifetime's new reality series, Merge. Launched in October, the series helps newly married couples combine their individual belongings into one household.
In August, U.S. Home Systems, Inc., announced that a new three-year licensing agreement would replace the existing one-year agreement between its USA Deck subsidiary and The Home Depot. The agreement adds 141 East Coast Home Depot stores to the USA Deck service areas. (In October 2002, USA Deck entered into an agreement with The Home Depot to sell, furnish, and install Designer Deck systems to The Home Depot's retail customers in certain markets.) The Home Depot also recently struck a licensing deal with Thomasville Furniture, introducing the Thomasville Cabinetry line into its stores.
THE KROGER CO.
Headquartered in Cincinnati, OH, The Kroger Co. is one of the nation's largest retail grocery chains. It is also among the world's largest florists with 2,163 floral shops around the country. And then there are the jewelry stores, gas stations, convenience stores, and food processing plants-all adding up to $51.8 billion in 2002 sales volume.
Kroger was founded in 1883 and incorporated in 1902. In 1884, Barney Kroger bought out his partner and opened a second store, setting a precedent of growth through acquisition. As of August 2003, the company (either directly or through its subsidiaries) operated 2,519 supermarkets, price-impact, or multi-department stores in 32 states under nearly two-dozen banners. These banners include Kroger, Ralphs, Fred Meyer, Food 4 Less, King Soopers, Smith's, Fry's and Fry's Marketplace, Dillons, Quality Food Centers, and City Market. The company's Website reveals that as of August 2003, Kroger also operated (either directly or through its subsidiaries) 794 convenience stores under six banners, 444 fine jewelry stores under four banners, 412 supermarket fuel centers, and 41 food processing plants.
"As the supermarket industry continues to consolidate, Kroger reviews potential acquisition candidates and carefully analyzes their potential to enhance shareholder value," the retailer's annual report states. "Kroger's acquisition strategy focuses primarily on existing markets. Such 'in-market' acquisitions have lower risk and generally produce a high incremental return because they require little investment in overhead, advertising, and distribution."
Kroger intends to keep growing aggressively. "The combination store (combo) is Kroger's primary format," according to the annual report. "The combo strategy is to offer customers the advantages of one-stop shopping, in convenient locations, for a wide selection of consumables. Combo stores feature a complete supermarket and pharmacy, plus expanded perishable, health-care, and general merchandise departments. Many include a supermarket fuel center. Combination stores average 55,000 square feet and require an average investment of $9.4 million including real estate."
TARGET CORP.
In the early 1960s, Dayton Co. ascertained that consumers were ripe for a store that sold less expensive goods "in a quick convenient format," which led to the opening of the first Target store in Roseville, MN, in 1962.
Today, $42.7 billion Target is part of the Target Corp., which encompasses Mervyn's and Marshall Field's department stores. Some 1,189 Target stores operate in 47 states. Typical Target stores average 126,000 square feet in size; Target Greatland stores are 145,000 square feet; and SuperTarget stores are 175,000 square feet.
According to the Website, the typical Target customer has a median age of 44, median household income of $54,000, and is 81 percent female (with about 40 percent having children at home). "To delight our customers on each shopping trip, we maintained our focus on merchandise differentiation and fashion excitement and intensified our focus on being in-stock and priced right throughout the store," explains Bob Ulrich, Target chairman and CEO, in a letter to shareholders in the Target 2002 annual report. "Through our proprietary credit cards at Target, we are able to learn more about our guests' shopping preferences, and strengthen our affinity with our guests, and offer them the opportunity to earn money-saving rewards."
Another way Target is delighting its customers is through the offering of licensed designer apparel and home products. In addition to the Isaac Mizrahi collection, Target shoppers can fill their carts with items such as Liz Lange maternity cargo pants, Mossimo sweaters, Amy Coe printed sheets for newborns, and Todd Oldham table lamps.
"Because we know that our guests make purchasing decisions based on the total shopping experience, not on product and service alone," Ulrich notes in the annual report, "we are uncompromising in our housekeeping standards and store presentation, distinctive and entertaining in our marketing, and committed to the support of community programs that are meaningful to our guests."
SEARS, ROEBUCK AND CO.
Richard Sears was an agent of the Minneapolis and St. Louis railway station in North Redwood, MN. To make extra money, he also sold lumber and coal to local residents. Later, when he received a shipment of watches-unwanted by a neighboring jeweler-"he purchased them himself, sold the watches at a nice profit to other station agents, and then ordered more for resale," the story goes on sears.com. "In 1886, Sears began the R.W. Sears Watch Company in Minneapolis." The next year, Sears took his business to Chicago and placed a classified ad in the Chicago Daily News for an experienced watchmaker. Alvah C. Roebuck answered the ad, and Sears hired him. The firm's corporate name became Sears, Roebuck and Co. in 1893.
Sears, Roebuck and Co.'s 2002 sales volume hit $41.4 billion. The company's annual report for 2002 puts the number of full-line Sears stores at 872 and specialty stores (hardware, outlet, tire, and battery stores) at 1,300. Sears, Roebuck and Co. also is the majority owner of Sears Canada Inc., which operates 123 full-line stores and 2,200 independent catalog agents and dealer stores.
In an effort to reposition and restructure the core full-line store business, Sears' new retail initiatives in 2002 included the acquisition of the Lands' End apparel line; the launch of a new, casual apparel private-label brand called Covington; and a series of inventory, promotion, and sourcing initiatives.
A main goal for 2002, according to Sears Chairman and CEO Alan Lacy, was the creation of an "easier-to-shop, easier-to-operate store." This included: more focused, relevant merchandise assortments; a more convenient and appealing shopping environment; a streamlined field organization; more clearly defined roles and responsibilities for store associates; more efficient supply chain processes; and an improved cost structure.
Sears also is involved in several licensing agreements. K•B Toys and Sears have had an agreement since 2001 for K•B Stores to operate stores-within-stores at various Sears locations. Licensed products abound at Sears, including a Bob the Builder sleeping bag and a Coca-Cola table and chairs.
COSTCO WHOLESALE CORP.
The 1970s gave birth to many trends-disco, pet rocks, streaking, and warehouse shopping, to name a few. While most of these trends have run their course, warehouse shopping has not. "The warehouse club concept was pioneered in 1976 in San Diego, CA, with the idea that by eliminating and reducing many of the costs associated with traditional retail, one could sell high-quality merchandise at the lowest possible price, when compared to traditional retailers," explains Richard Galanti, CFO of Costco Wholesale Corp. "The Price Co. was founded in 1976 by Sol Price and several others, a few of whom moved to Seattle in 1983 to start another warehouse club operation, Costco Wholesale Corp. Costco was founded by Jeff Brotman, a Seattle entrepreneur, and Jim Sinegal, who had spent more than 20 years in retailing in Southern California."
In October 1993, the two companies merged into what is now Costco. While the retailer's 2002 sales volume was $38 billion, in fiscal year 2004, the company anticipates annual sales in excess of $45 billion, representing nearly 53 percent of the $85 billion warehouse club industry, Galanti says.
"Costco looks at population areas as low as 150,000 in terms of identifying prospective new Costco locations," Galanti says. "Much of its [Costco's] current expansion activities consist of 'in-filling' successful existing markets with additional warehouse locations."
Costco has two basic types of customers, or members, Galanti explains. "Our Business Members purchase for use and resale in their business, as well as for personal needs. And our Gold Star Members are individuals who purchase for personal consumption. The average Costco member has an annual household income of approximately $60,000, and more than 90 percent of Costco members are homeowners (compared to a figure in the 60 percent range nationwide)."
More than 85 percent of Costco's sales represent branded merchandise, Galanti says. Just a few of the licensed goods recently available from Costco include a Laura Ashley Hungarian goose down comforter; Peg Perego John Deere power pull kiddy tractor; Finding Nemo Game Boy Advance video game, and an NBA Jam Xbox video game.
ALBERTSONS, INC.
It's July 21, 1939, in Boise, ID, and there's a new food store in town founded by Joe Albertson. The smells of freshly brewed coffee and baking bread waft through the air on opening day at Albertsons. An automatic donut machine and an ice cream shop no doubt delight both children and parents.
Today, Albertsons boasts 2002 sales volume of $35.6 billion and numbers 2,300 stores in 31 states. In a letter to shareholders, Albertsons summarizes some of its successful 2002 retail initiatives. "We accelerated the rollout of several marketing initiatives as we expanded the launch of our Preferred Loyalty Card into Oregon, Washington, Northern California, Utah, Texas, Idaho, and Florida; expanded our neighborhood marketing focus by launching Kosher, Organic, Asian, and Hispanic platforms to better serve the diverse needs of our consumers; launched a new, aggressive pricing and promotion campaign under the banners of 'Extreme Value Buys' and 'Knock Down Prices'; and completed dual-branding of the Phoenix, AZ, market under the Albertsons/Osco banner."
Licensed products play a significant part in making Albertsons a customer-pleasing venue. The donut machine has been replaced with a Krispy Kreme counter; the fresh brewing coffee is Starbucks; and the dairy section offers Oreo cookie ice cream from Breyers. Character licensed products with kid appeal include Betty Crocker's Dragon Tales fruit snacks, Scooby-Doo one-a-day chewable vitamins, and Barbie toothbrushes from Colgate.
Continued success in 2004 for Albertsons may well be linked to its recent partnering with Toys "R" Us. Under the agreement, Toys "R" Us will have a permanent branded and, in some cases, unbranded in-line presence year round, in Albertsons stores nationwide. Toys "R" Us' branded presence will be executed via a store-within-a-store concept called Toy Box. Albertsons will become the exclusive Toys "R" Us grocery and drug partner in the majority of markets the company operates in today. Says Larry Johnston, Albertsons chairman and CEO, "We see the national expansion of this partnership as another significant step in our growth strategy."
SAFEWAY INC.
In 1915, M.B. Skaggs bought a grocery store from his father in the small Idaho town of American Falls. By 1926, he was operating 428 Skaggs stores in 10 states. He almost doubled the size of his business that year when he merged his company with 322 Safeway (formerly Selig) stores.
Two years later, Safeway was listed on the New York Stock Exchange. Skaggs did not let the hardship of the Great Depression change his focus on value for customers. In the 1930s, Safeway introduced produce pricing by the pound, open dating on perishables to assure freshness, and nutritional labeling.
Today, there are 1,702 Safeway stores across the U.S. and Canada, posting 2002 sales volume of $32.4 billion. These supermarkets/pharmacies include 329 Vons stores in Southern California and Nevada, 132 Randalls and Tom Thumb stores in Texas, 42 Genuardi's stores in the Philadelphia area, as well as 21 Carrs stores in Alaska. "We are always in a growth mode," says Safeway spokesperson Julie Hong. "We have great locations, convenience, and good people."
The Safeway customer is "everybody in middle America," according to Hong. "They want good value, a wide selection, and good service." Safeway's selection includes myriad licensed products. Available on the company's Website recently were Safeway Select Baby Ruth premium ice cream, Huggies Natural Care fragrance-free Winnie the Pooh baby wipes, Keebler Scooby-Doo baked cheddar crackers, and Popsicle SpongeBob SquarePants pop-ups.
Like many retailers, Safeway has had its share of rough financial times. "We had a period of retrenchment in 1986…a leveraged buyout," says Hong. While Safeway was back on the Stock Exchange by 1990, 2002 was a "disappointing" year financially for the company, admits Chairman, President, and CEO Steven Burd in the 2002 annual report. Burd does, however, hold out hope for this year. "Looking ahead, it is difficult to predict when the long-awaited economic rebound will spark a resurgence in consumer confidence and spending. We remain focused on what we can control-providing our customers with the pleasant, convenient shopping experience they expect and deserve."
JCPENNEY CO., INC.
Frontier miners and farmers and their families in Kemmerer, WY, began turning to JCPenney for blue jeans and other work clothes, shoes, fabrics, and sewing needs in 1902. James Cash Penney called his first store the Golden Rule Store because it was his personal and business philosophy to treat others the way he himself would want to be treated. In 1913, his growing chain of stores incorporated in Utah as the J.C. Penney Company, Inc.
After World War II, JCPenney followed its customers into the new suburbs that sprang up around major cities, and later into regional shopping malls. Today, the company occupies more than 100 million square feet of store space, and netted $32.3 billion in 2002 sales volume. According to company spokesperson Tim Lyons, "We currently have 1,040 department stores nationwide, including stores in Mexico and Puerto Rico." JCPenney also operates the largest catalog business in America.
A quick look at JCPenney's online store shows multiple licensed products in a multitude of categories: A SpongeBob SquarePants rug in Home, Bratz helmets and protective gear in Sports and Leisure, Forever Elizabeth (as in Taylor) perfume in Fragrance, an Ariel (the Disney Mermaid) nightgown in Children's Clothes, and Jeep embossed footwear and jeans in Men's and Boys' Shoes and Apparel.
"We consider our customer to be the 'broad middle' of American consumers-people with household incomes of $30,000 to $80,000," Lyons says. "Our primary target customers are what we call 'modern spenders,' couples in their 30s and 40s with children; and 'starting outs,' who are 20s to early 30s with one or no children."
Some of JCPenney's plans for the near future were outlined in a statement issued by the company last year on the retailer's 100th anniversary. "The company's new leadership [including Allen Questrom, the first 'outsider' ever selected chairman and CEO] has launched initiatives to close unprofitable stores, update older stores, improve merchandise, beef up advertising, reduce expenses, and modernize systems to speed the flow of goods to stores."
KMART CORP.
The first Kmart discount store opened in 1962 in Garden City, MI, under the leadership of Harry B. Cunningham, the president of S.S. Kresge Co. five-and-dime and dollar stores (the first Kresge store opened in 1899). In 1976, S.S. Kresge opened 271 Kmart stores in one year. By 1977, nearly 95 percent of S.S. Kresge Co. sales were generated by Kmart stores, prompting the company to officially change its name to Kmart Corp.
Today, there are 1,512 Kmart and Kmart Super Center stores across the nation and the Virgin Islands, yielding a 2002 sales volume of $30.8 billion. A re-emphasis on the original idea of good merchandise at bargain prices seems to be helping the retailer recover from a recent Chapter 11 filing and reorganization.
Licensed product is also key, with lines from Martha Stewart, Joe Boxer, Disney Kids, and Sesame Street all part of the merchandise mix, as is the apparel line and new fragrance bearing the name of Latina singing superstar Thalia.
The Thalia line is just one illustration of Kmart's multicultural retail initiatives. According to the company's 2002 annual report, "We have implemented a strategic marketing plan aimed at Hispanics, Asians, and African-Americans, who collectively comprise one of the fastest growing customer segments." The retailer recently launched a magazine in Northern and Southern California called Tea Leaf, which is aimed at the Asian-American consumer. Kmart magazines meant for Hispanic and African-American customers are also available in urban areas.
Kmart's plan for the immediate future focuses on improving the business it already has. "Kmart emerges from Chapter 11 having accomplished all our major objectives for this process," said Julian C. Day, Kmart president and CEO, in a statement issued in May. "We have strengthened our balance sheet and significantly reduced liabilities by $6 billion. We have secured $2 billion in exit financing, which will provide continued assurance to our vendors and landlords about our strong liquidity position. We have closed stores and renegotiated onerous lease agreements. Additionally, we have developed a more disciplined, efficient organization and lowered our overall operating costs."
WALGREEN CO.
Charles R. Walgreen, Sr., began his first job in a drugstore at the age of 16 in Dixon, IL. He took the job only because he had accidentally cut off the top joint of his middle finger while working in a local shoe factory and could no longer participate in sports. Walgreen had his sights set on his own pharmacy and in 1883 moved to Chicago and worked with various pharmacies to gain experience.
The first Walgreen store opened on Chicago's South Side in 1901 and was a startling departure from the usual turn-of-the-century pharmacy. "New, bright lights were installed to create a cheerful, warm ambiance in the store," recounts the Walgreens' Website. "Each customer was personally greeted by Walgreen or his colleague, Arthur C. Thorsen. Aisles were widened, creating a spacious, airy, welcoming feeling. The merchandise selection was improved and broadened, including pots and pans. Prices were kept fair and reasonable. Efficiency was increased. But the most dramatic change Walgreen instituted was a level of service and personal attention unequaled by virtually any other pharmacy in Chicago."
That adherence to high-level customer service has followed Walgreen Co. into the 21st century, and is a contributing factor to the retailer's 2002 sales volume of $28.7 billion and 4,229 doors (the retailer opens some 500 new stores each year). Licensed merchandise plays a part in the range of products sold in Walgreens: A Homer Simpson chia planter, Adidas body spray, Disney Rumbly Grahams by Keebler, The Dog school folders, and a SpongeBob shower radio all jostle for shelf space at Walgreens.
"A chunk of our positive cash position is due to a big improvement in inventory levels," says Walgreen President and CEO David Bernauer in the company's annual report. "More importantly, we didn't just blow out product with severe price cuts. We used our systems to attack overages on an orderly basis without hurting gross profit margins and in-stock conditions. We may not multiply like rabbits, but under current plans we'll nearly double-to 7,000 stores-by 2010."
LOWE'S COS.
Lowe's Hardware Store first opened in North Wilkesboro, NC, in 1946, selling everything from horse collars and groceries to hardware and building materials. According to the company's Website, Carl Buchan-who bought out his partner and brother-in-law, Jim Lowe-quickly executed the company's first transformation: focusing the store's merchandise mix on hardware, appliances, and building materials to cater to the post-war building boom. Buchan also hastened the elimination of wholesalers for the products sold in Lowe's stores, leading to lower retail prices.
In 1980, Lowe's stores became better retail vehicles for do-it-yourself consumers, insulating the company from the building industry's roller-coaster business cycles. The following year, Lowe's do-it-yourself sales surpassed contractor sales for the first time.
Today, $26.5 billion Lowe's Cos. is experiencing aggressive store expansion. "From its rural Southeast roots, Lowe's is growing westward and northward, extending its reach into the top 25 metro markets that control one-half of the nation's do-it-yourself market potential," informs the 2002 annual report. Lowe's operates more than 875 stores in 45 states today, with plans to open 130 additional stores by the end of '03.
"Lowe's expansion continues, opening a new store, on average, every three days," the annual report notes. "The company's opening plans include two prototypes, a 116,000-square-foot store for large markets and a 94,000-square-foot store used primarily to serve smaller markets. At the beginning of 2003, square footage totaled approximately 95 million."
On the product front, Lowe's recently announced a licensing agreement with the Coleman Co. to market a new line of patio furniture. "Consumers know and trust the Coleman brand for many of their outdoor needs," says Marybeth Cornwell, Lowe's merchandising vice president, seasonal living. "The addition of Coleman furniture is part of our ongoing efforts to differentiate our stores and better serve customers' needs." Lowe's growing portfolio of brands also includes Cub Cadet (lawn tractors), Husqvarna (outdoor power equipment), and Waverly Home Classics (wallpaper, window treatment, and hardware).
CVS CORP.
The first CVS store opened in Lowell, MA, in 1963. It sold health and beauty products, and its moniker, CVS, stood for Consumer Value Stores. Four years later, the retailer began operation of its first stores with pharmacy departments. In 1985, CVS hit the $1 billion mark in sales. Today, $24.2 billion CVS/pharmacy comprises 110,000 employees in more than 4,100 stores, nine distribution centers, regional offices, PharmaCare headquarters, and the Store Support Center in Woonsocket, RI.
CVS Chairman, President, and CEO Thomas Ryan outlines current and future retail initiatives in a letter to shareholders in the 2002 annual report. "Growth in our new stores and growth in pharmacy revenues, along with our focus on cost containment and customer service, should continue to drive our strong performance. In 2002, 174 new stores were built and 92 stores relocated to superior locations that offer high growth potential. We opened our first stores in Phoenix and continued our ongoing expansion into various Florida markets, as well as Chicago, Dallas/Ft. Worth, and Las Vegas . . . positioning us right where demand is strongest."
On cvs.com, some available licensed products include an Oral B Snow White toothbrush, Barbie toothpaste from Colgate, and Dora the Explorer Band-Aids. In October 2002, K•B Toys was named the exclusive toy supplier for CVS' more than 4,100 locations. "This alliance will strengthen our general merchandise/toy category by enabling us to offer a more complete and up-to-date selection of toys," explains Chris Bodine, CVS executive vice president of merchandising and marketing, in a released statement. "Working with K•B Toys will give us the power to react more quickly to the constantly changing customer demands in the toy category. Our customers tend to be very busy, time-starved people who enjoy the convenience of shopping at CVS. This alliance will help us to make shopping at CVS easier for our customers by providing them with better access to popular toys."
AHOLD USA
Ahold USA's roots go back to the Royal Ahold Co. in the Netherlands. In 1977, Royal Ahold began acquiring myriad U.S. supermarkets, focusing on the eastern seaboard. Today there are 1,600-plus stores in the $23.2 billion Ahold USA stable under banners that include Stop & Shop Supermarket Co.; Tops Markets LLC; Giant Food Stores LLC; Giant Food, Inc.; BI-LO LLC; Bruno's Supermarkets, Inc.; and Internet grocer Peapod.
Ahold USA both participates in licensing agreements and carries licensed products in its stores. The Ahold USA private-label brand of disposable diapers, called Cottontails, features images of Beatrix Potter characters. Licensed items at Stop & Shop have included SpongeBob Kraft macaroni and cheese and Motts Rugrats applesauce. On the Peapod Website, Huggies Pull-Ups decorated with Minnie Mouse are available.
A bump in the road to success was Ahold USA's announcement in January of an investigation into the company's accounting practices. The Website explains, "Three events led to Ahold's announcement: overstatements of income related to promotional allowance programs at U.S. Foodservice, which was discovered during the year-end closing audit process; the decision to proportionally consolidate current and former joint ventures; and the investigation of the legality of certain transactions and the accounting treatment thereof at our Argentine subsidiary, Disco."
In a released statement, Ahold USA management says, "We expect that 2003 consolidated net sales will be negatively affected by the weak global economy and strong competition in the markets where we operate. Ahold's 2003 net sales also will be reduced by the divestment of some businesses."
In the meantime, Ahold USA plans to continue focusing on its core food businesses. In line with that strategy, in October Ahold sold Golden Gallon, its fuel and merchandise convenience store operation in the southeastern U.S., to The Pantry, Inc. Said Ahold President and CEO Anders Moberg at a recent shareholders meeting, "We are moving from a financial holding company to a business focused on food retail: in other words, from finance to floor."
BEST BUY CO., INC.
When Richard M. Schulze opened the first Sound of Music store in 1966, it was an audio component systems retailer. In the early 1980s, the company expanded into video products and appliances, adopting the name Best Buy in 1983 (Schulze is the current chairman). In 1989, Best Buy helped pioneer the superstore concept, which placed all inventory on the sales floor and featured non-commissioned product specialists.
Based in Richfield, MN, a suburb of Minneapolis, the company became a public corporation in 1985 and began trading on the New York Stock Exchange in 1987. In 2002, $20.9 billion Best Buy was ranked No. 91 on the Fortune 100 and No. 188 on the Fortune Global 500 List.
"We've grown from 111 U.S. Best Buy stores in 1993 to more than 700 Best Buy, Future Shop, Geek Squad, and Magnolia Audio Video Stores at the end of the second quarter for the 2004 fiscal year," says Best Buy spokesperson Sue Busch. Licensed products run across categories on the Best Buy Website and in stores. An American Idol karaoke machine, Scooby-Doo mouse pad, Disney software, and Timex clock radio are part of the inventory mix.
The first of four strategic priorities created by the company in 2003 is "customer centricity: putting the customer at the center of everything we do," Busch says. "This includes tailoring our store experience to the specific product needs of our customers." She characterizes Best Buy customers as "primarily males, ages 20 through 40, who can be described as 'technotainment' enthusiasts."
The other three Best Buy strategic priorities, as outlined by Busch, include: efficient enterprise (to improve financial performance, agility,. and flexibility); winning the home with service (delivering lifestyle-based solutions for customers); and winning entertainment (gaining market share in the rapidly changing entertainment category). She adds, "Our business strategy is to bring technology and consumers together in a retail environment that focuses on educating consumers on the features and benefits of technology and entertainment, while maximizing overall profitability."
PUBLIX SUPER MARKETS INC.
In the midst of the Great Depression, George Jenkins walked away from the security of a good job to open the first Publix grocery store in Winter Haven, FL, in 1930.
This store set not only a new precedent for cleanliness and beauty, but also the Publix standard for employee relations. "Mr. George," as he was affectionately called by his associates, established profit-sharing and employee ownership.
In 1940, Jenkins mortgaged an orange grove he had acquired for a down payment on his dream store-Florida's first supermarket. He built his "food palace" of marble, glass, and stucco, and equipped it with innovations such as air-conditioning, fluorescent lighting, electric-eye doors, frozen food cases, piped-in music, 8-foot-wide aisles, open dairy cases, and in-store donut and flower shops.
In 1993, Publix opened its first store in South Carolina. Two years later, Fortune magazine ranked Publix the 29th most admired company nationwide, and Publix made Fortune's Famous 500 and Global 500 lists.
Today, $15.9 billion Publix has 787 stores in Florida, Georgia, South Carolina, Alabama, and Tennessee. "In 2003, the company plans to open approximately 69 supermarkets," the retailer's annual report details. "Although real estate development is unpredictable, the company's 2003 new store growth represents a reasonable estimate of anticipated future growth. Capital expenditures for 2003, consisting of new supermarkets, warehouses, remodeling and expanding of certain existing supermarkets, and new or enhanced information technology applications, are expected to be approximately $600 million."
One area that did not prove successful for Publix in 2003 was its online grocery store, PublixDirect, which the company discontinued in August, two years after its debut. "We regret that our online grocery shopping business did not meet our expectations," says Publix CEO Charlie Jenkins, Jr. "Despite many loyal customers and dedicated associates, PublixDirect simply didn't have enough volume to continue this service."
RITE AID CORP.
Rite Aid Corp.'s first store opened in September 1962 as Thrif D Discount Center in Scranton, PA. The company grew rapidly through acquisitions and the opening of new stores, expanding to five northeastern states by 1965. It was officially named Rite Aid Corp. in 1968. Today, Rite Aid Corp. has a team of roughly 72,000 full- and part-time associates serving customers in 28 states and the District of Columbia. Rite Aid currently operates approximately 3,400 stores, reporting sales of $15.8 billion at the end of its 2003 fiscal year. The capital commitment for 2004 includes plans to remodel 180 stores and reset 150 additional stores, according to the company's 2003 annual report.
"Every year, more Baby Boomers move into their high prescription usage years," the company's 2002 annual report notes. "Over the next five years, three times as many branded drugs will come off patent as in the last five years, which will make prescriptions more affordable and be a boon for higher margin generics."
In January 1999, Rite Aid formed a strategic partnership with General Nutrition Companies, Inc. (GNC), a large specialty retailer of vitamins, mineral supplements, sports nutrition, and herbal products. This partnership created GNC "stores-within-stores" in Rite Aid drugstores across the country. Rite Aid and GNC also co-market a line of vitamins and nutritional supplements called PharmAssure, sold in Rite Aid and GNC stores. Licensed products are part of Rite Aid's offerings, including Strawberry Shortcake Booboo Box, Scooby-Doo shower radio, and SpongeBob Bikini Bottom bubble bath.
According to the 2003 annual report, the company's 2004 retail initiatives include growing prescription counts and front-end sales and improving customer satisfaction. "We are increasing our emphasis on ethnic marketing and targeting specific audiences such as teens," the letter to shareholders, customers, and associates explains. "We are developing plans to grow our highest impact categories, to increase transaction size, and to continue to cross-sell the pharmacy and front-end customer. While we've made some progress in that area, it still remains a major opportunity for all drugstores."
FEDERATED DEPARTMENT STORES, INC.
The current department store divisions of Federated were founded as long ago as 1830, though Federated Department Stores, Inc., was formed as a holding company in 1929. Several family owned department stores were part of the group, including Abraham & Straus, F&R Lazarus (along with its Cincinnati-based subsidiary, Shillito's), and Filene's of Boston. Today, the $15.4 billion Federated family of stores consists of Bloomingdale's, Bon-Macy's, Burdines, Goldsmith's-Macy's, Lazarus-Macy's, Macy's East, Macy's West, and Rich's-Macy's. The combined number of doors is 455 in 34 states, plus Guam and Puerto Rico. The company also runs macys.com, Bloomingdale's By Mail, and a network of online bridal registries operated in conjunction with WeddingChannel.com.
Exclusive brands are a major differentiator for Federated stores, according to Federated spokesperson Jean Coggan. This past September, international performing star Eve launched her fall urban apparel and accessories collection, Fetish, at Macy's Herald Square in New York. Other licensed products found in Federated stores include: Ralph Lauren bath towels, Glow by J.Lo fragrance, Swiss Army backpacks, and Emeril cookware. After the tragic events of 9/11, the FDNY signed a licensing agreement with Bloomingdale's to sell FDNY embossed accessories such as key chains, mugs, and T-shirts. The proceeds go to fire safety education funds.
"Federated is more focused than ever on the one-third of our consumers who are responsible for driving three-quarters of our business," says Coggan. "These are primarily fashion-conscious women, ages 25 and older, who also work outside the home. Our research shows that this segment encompasses our best opportunities for incremental growth in apparel and home merchandise as we improve our fashion/value equation."
Explains the Website, "We are working to make our pricing simpler so the customer can more easily see and understand the value she is receiving-eliminating where we can percentage discounts, on top of clearance markdowns, on top of coupons."
DELHAIZE AMERICA
Originally known as Food Town, Food Lion opened its first store in Salisbury, NC, in December 1957. Food Lion acquired Kash n' Karry in December 1996. Three years later, Food Lion reorganized as a holding company called Delhaize America, which acquired the Hannaford Bros. supermarket chain in July 2000. April 25, 2001, Delhaize America became a wholly owned subsidiary of Brussels-based supermarket corporation Delhaize Group as a result of a share exchange.
Today, $15 billion Delhaize America consists of three supermarkets: Food Lion LLC (1,200 stores in 11 Southeastern and Mid-Atlantic states), central Florida chain Kash n' Karry (140 locations), and Hannaford Bros. (a 119-door operation sprinkled throughout New England and upstate New York). The company's plans for 2003 include the opening of as many as 30 new stores, says Food Lion Corporate Communications Manager Jeff Lowrance.
While declining to give specifics in terms of licensing, Food Lion says partnering with other concerns is an ongoing part of the retailer's business plan. Last summer, the store introduced a family of co-branded ice cream products, offering the flavor of Sundrop Citrus Soda in its private-label ice cream line. Dr Pepper/Seven Up Inc. produces the Sundrop concentrate.
The Food Lion customer is not easily characterized, according to Lowrance. "Food Lion serves a variety of customers in a wide range of communities-urban, suburban, small towns, and rural areas. They want the best price, products, and attentive service every time they walk into a Food Lion store."
A major retailing initiative for Food Lion has been the remodeling of 68 of its stores in the Triangle Region (Raleigh, Durham, Chapel Hill, and surrounding communities in North Carolina). This past September, the company kicked off the opening of the remodeled stores with the slogan, "Take a Fresh Look at Food Lion." Says Food Lion President and CEO Rick Anicetti, "Since last December, we have worked hard to make our stores more attractive and provide an enhanced shopping experience. We have paid special attention to our fresh departments-produce, deli/bakery, and meats."
GAP INC.
Donald and Doris Fisher founded Gap Inc. in 1969 in San Francisco, CA, with a single store and a handful of employees. Today the $14.5 billion specialty retailer has three of the most recognized brands in the apparel industry: Gap, Banana Republic, and Old Navy. Gap Inc. has approximately 165,000 employees supporting more than 4,200 stores in nearly 3,100 locations in the U.S., UK, Canada, France, Japan, and Germany. Gap Inc.'s presence on the Web includes sites gapinc.com, gap.com, gapbody.com, gapkids.com, babygap.com, BananaRepublic.com, and oldnavy.com.
The number of Gap Inc. doors has declined from last year. Relates the retailer's corporate Website, "As of October 4, 2003, Gap Inc. operated 4,209 store concepts compared with 4,277 store concepts last year. We anticipate new store openings for fiscal 2003 to be about 30 to 40 locations, or 40 to 60 concepts, accompanied by store closures, which will likely be somewhat higher than fiscal 2002. Overall, we expect net square footage to decline approximately 2 percent for fiscal 2003."
The two-year decline in store sales for Gap, Old Navy, and Banana Republic began to reverse itself in 2002, according to President and CEO Paul Pressler. "Each brand posted positive comparable store sales for the four months of the fiscal year…" he writes in a letter to shareholders. "These results were achieved by refocusing on the fundamentals and core strengths of each brand. Merchandise improved throughout the year, with better balanced and more brand appropriate assortments for our customers."
The Gap Inc. is not focused on licensing. "Gap, GapKids, babyGap, Old Navy, and Banana Republic are wholly owned subsidiaries of Gap Inc.," the Website explains. "We do not franchise or enter into joint ventures in connection with the operation of those businesses or the retailing of those brands, and we don't wholesale our products or serve as suppliers to other companies." Supima Cotton does have a licensing agreement with the Gap Inc. to provide "100 percent American Pima Cotton" to the retailer for use in sweaters and shirts, according to the Supima Website.
MAY DEPARTMENT STORES CO.
In 1877, in the silver-mining town of Leadville, CO, David May opened the forerunner of today's May Department Stores Co. May and his three brother-in-laws together bought The Famous Clothing Store in St. Louis in 1892 and another department store in Cleveland in 1898, which they named May Co. May headquarters moved to St. Louis in 1905, and May Department Stores Co. was incorporated in 1910 with $1 million in earnings.
Today, $13.5 billion May Department Stores Co. comprises 448 department stores and 600 stores in the company's bridal group. Within the department store division are Lord & Taylor, Filene's, Kaufmann's, Robinsons-May, Meier & Frank, Hecht's, Strawbridge's, Foley's, Famous-Barr, L.S. Ayres, and The Jones Store. The bridal group includes David's Bridal, After Hours Formalwear, Priscilla of Boston, Modern Tuxedo, and Desmonds Formalwear.
While Eugene S. Kahn, chairman and CEO of May Department Stores Co., expressed disappointment in the company's financial results for 2002, which "fell short" of performance objectives, he looks confidently at the store's performance for this year. Retail initiatives detailed in the company's 2002 annual report include the remodeling and expansion of existing stores and the acquisition of new ones, and reducing long-term debt. In a letter to shareholders, Kahn also emphasizes that the company's exclusive proprietary product offerings "are growing in importance."
The retailer recently entered into a licensing agreement with Hearst Magazines to use the company's House Beautiful brand in its home, decor, and lifestyle departments. Set for a spring 2005 launch, the House Beautiful brand will be found attached to items such as cookware and crystal. "The House Beautiful name builds on our integrated bridal business and wedding registries, which draw young customers into home stores," Kahn says in a company press release. "In addition, it enhances our ongoing initiative to make lifestyle marketing a hallmark of our merchandising efforts."
WINN-DIXIE STORES, INC.
upermarket maven William Milton (W.M.) Davis got his start by buying a Burley, ID, general store called Clark Mercantile in 1914. In 1925, Davis decided to tackle the Florida market, where he made several acquisitions before he died of pneumonia and his sons took over the business. The Davis brothers acquired 51 percent of Winn & Lovett stores in 1939, and adopted the Winn & Lovett name and Jacksonville, FL, headquarters for their growing network of stores in 1944. Numerous acquisitions later, the Davis brothers purchased 117 Dixie Home Stores in 1955 and changed the company's name to Winn-Dixie Stores, Inc.
Today, $12.3 billion Winn-Dixie Stores, Inc. employs more than 113,000 associates, working in 1,077 stores across 12 states (Florida, Georgia, North and South Carolina, Alabama, Mississippi, Louisiana, Kentucky, Ohio, Tennessee, Indiana, and Virginia) and the Bahamas, according to company spokesperson Kathy Lussier.
Winn-Dixie's shelves reflect a bounty of licensed properties. Harry Potter decorates Reach toothpaste in the personal-care aisle; the Rugrats cavort on boxes of Kraft macaroni and cheese; Libby's Juicy Juice boasts TV cartoon Arthur; and general merchandise products in the store have included a Safety First Winnie the Pooh high chair. "We are further serving our customers by forming strategic alliances with companies such as ABC Liquors, Krispy Kreme, and Subway," notes the Winn-Dixie 2003 annual report.
In October, it was reported that Winn-Dixie had suffered a loss in profits. But President and CEO Frank Lazaran remains hopeful about the retail initiatives outlined in the company's 2003 annual report, including a new store layout, streamlined operations, and technological advancements. "Our results will depend on our execution, competitors' response and customer acceptance of our plan over the remainder of the year," Lazaran told the Associated Press in early October.
One way Winn-Dixie caters to customers is through demographic retailing. Relates Chairman A. Dano Davis in a letter to shareholders, "In Miami, for example, we've used merchandising and signage to embrace the culture of Hispanic neighborhoods."
MEIJER STORES LTD.
In the midst of the Depression, 50-year-old barber Hendrik Meijer bought $338.76 of merchandise on credit and started a new business, Meijer's Grocery, in Greenville, MI. Future Meijer Chairman Fred Meijer, age 14, worked bagging groceries in the store.
Today, $12 billion Meijer Stores Ltd. is still a family affair. In 2002, the company announced the appointment of Co-Chairman Hank Meijer (grandson of Hendrik) to CEO. Meijer currently operates 158 combination grocery and general merchandise stores averaging 200,000 to 250,000 square feet each. More than half of those stores are in Michigan, and the rest in Illinois, Indiana, Kentucky, and Ohio. The stores typically each stock 150,000 items, including Meijer private-label products.
Merchandise in a Meijer store includes hardware, apparel, toys, and electronics. Meijer offers a number of licensed products in its stores. For example, a customer can choose between an M&M alarm clock radio and a Timex Instant Weather Band alarm clock radio, and then enjoy a cup of coffee at the Starbucks concession.
Last year, Meijer completed the renovation of six stores in Dayton, OH, with an eye toward offering well-known fashion brands of apparel to its customers. "Brands such as Levi's, Dockers, Gotcha, and Dickies Girl will lead the way as Meijer increases its focus and concentrates on its core shoppers' fashion desires," notes a Meijer release. Adds Jo Ann Ogee, Meijer group vice president of fashion merchandising, "Today's shopper wants to find name-brand fashions at a value price. We have developed a format that visually transports our one-stop-shopping guest into a fashion atmosphere with our department store layout. If women are more at ease shopping for fashions in a department store, they will find that experience in our Dayton stores." Meijer contends in the release that the Dayton stores' fashion concept has allowed the company to reinvent the Supercenter format and continue to deliver to its customers quality, selection, and trendy products.
THE TJX COS., INC.
Twenty-six years ago, T.J. Maxx began as a two-store operation in Worcester and Auburn, MA. Today, The TJX Cos., Inc., is a $12 billion multidivisional, international retail firm and a leader in the off-price industry.
A current breakdown of TJX's 1,975 doors shows 742 T.J. Maxx, 658 Marshall's, 168 HomeGoods, and 89 A.J. Wright stores in the U.S. In Canada, the company operates 158 Winners and 23 HomeSense stores, and in Europe, 137 T.K. Maxx stores. In October, TJX Cos., Inc., signed an agreement to purchase substantially all of the assets of Bob's Stores, a Connecticut-based, value-oriented 36-store retail chain in the Northeast offering branded apparel and footwear.
TJX stores offer apparel and home fashions at 20 to 60 percent below regular department and specialty store prices. "Our target customer is a middle- to upper-middle income shopper who is fashion and value conscious and fits the same profile as a department store shopper," explains President and CEO Edmond English on the company's Website. "This is true of all our concepts, with the exception of A.J. Wright, which targets the moderate income demographic market."
Licensed products are available throughout all TJX divisions. Cherokee recently signed a retail-direct license agreement with TJX Cos. for the Carole Little brand of apparel. The T.J. Maxx division exclusively offers a seasonal Save the Children collection of apparel and accessories for newborns, infants, and toddlers. However, branded products are not the main focus of TJX customers. "Our customers shop our stores frequently, knowing they will find a wide selection of apparel and home fashions at excellent prices whenever they visit," writes English in a letter to shareholders. "They do not expect to see a specific item or a specific brand name. Rather, they enjoy the 'treasure hunt' aspect of finding great off-price bargains on a fresh merchandise assortment each time they shop our stores."
As for TJX's retail strategy, "Ultimately, we believe we have the ability to grow our store base from our existing concepts to more than 4,300 stores," English says.
STAPLES, INC.
In 1985, supermarket chain executive Tom Stemberg was hard at work on the Fourth of July when the ribbon on his printer snapped. Eager to get on with the business plan he was working on, Stemberg went out to replace the ribbon. The local stationer was closed and the wholesale club near his home didn't have what he needed in its limited inventory. "That's when an idea was born-a superstore for office supplies where small businesses and consumers could obtain the products they needed at the same discount prices that were only available to large corporations that purchased in large quantities," explains Staples, Inc., spokesperson Sheryl Frankel.
May 1, 1986, Staples, Inc., opened the first office supply superstore in Brighton, MA, co-founded by Stemberg and Leo Kahn, former rivals in Boston's supermarket business. Today, $11.6 billion Staples has more than 1,500 office superstores and operates in the U.S., Canada, UK, France, Italy, Spain, Belgium, Germany, the Netherlands, and Portugal. According to the company's Website, the stores are typically in suburban malls and high-traffic urban areas.
While licensed products do make up part of Staples inventory, Frankel declines to give specifics. At press time, Staples was conducting a contest called Invention Quest! in which customers come up with a new office supply. The grand prize is $25,000 and a potential royalties deal with Staples.
Frankel characterizes Staples customers as small business consumers. "Small business owners shop our stores to outfit their business with all of their office supply needs, business machines, copy and printing needs...even products to stock their break-rooms. Of course, the casual consumer is also an important customer. They're always looking for the best price and selection, and we feel we provide them that.
"Our customers want to get in, get what they need, and get on with their busy lives," Frankel adds. "We're always keeping the lines of communication open with our customers to ensure they have the easiest experience possible."
Subscribe and receive the latest news from the industry.
Join 62,000+ members. Yes, it's completely free.
You May Also Like
Loading..