This inaugural honor recognizes those that have impacted licensing in a marked way. This year, as we get ready to ring in 2018, License Global is proud to honor 19 women from 18 companies that have greatly influenced the business of licensing.
Allison Ames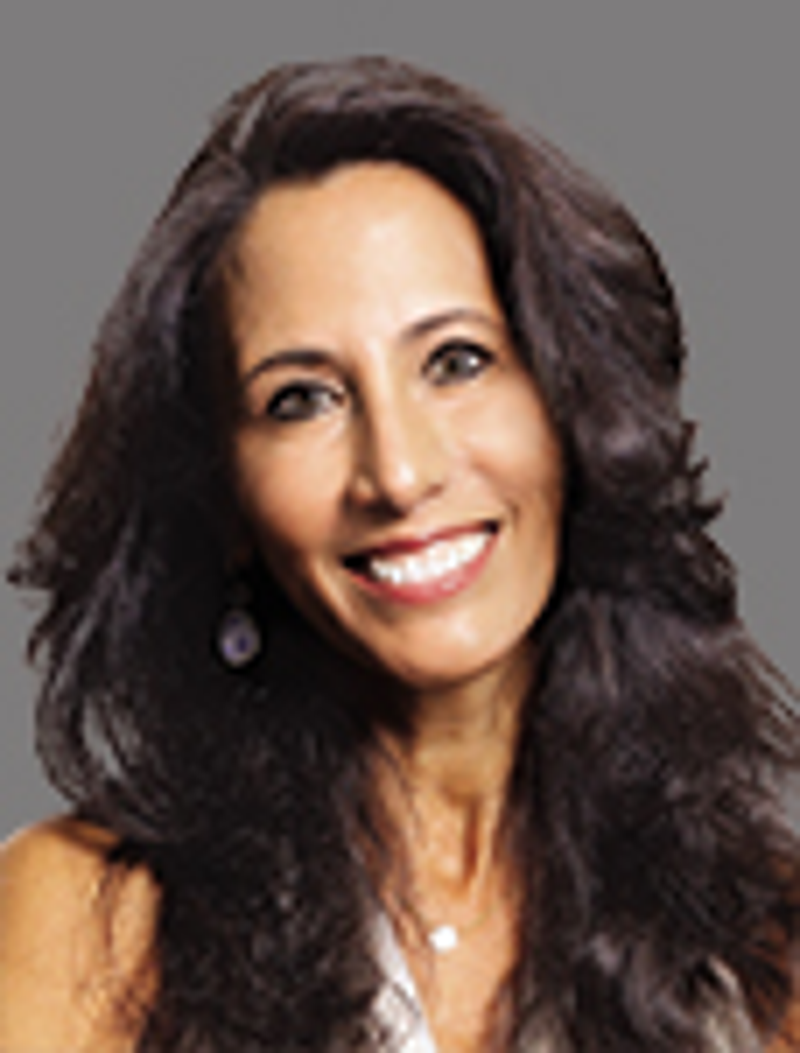 Allison Ames, chief executive officer, Beanstalk
Not many people know what a "radome, anechoic chamber" is, but Allison Ames does. Ames, chief executive officer of leading licensing agency The Beanstalk Group, started her career as a marketing associate for Bairnco Corp., a Fortune 500 that owns industrial- and military-related companies.
After working her way up the ranks at Bairnco, Ames decided she wanted to shift to consumer-facing marketing. She moved to a new company that designed licensed lighting and other home-related products, where she got her first taste of product development and manufacturing. It was in the course of that job that she went to a pitch meeting at The Beanstalk Group and found the company where she would stay for the next two decades.
"The moment I walked into this very creative and unusual company, I knew I wanted to be a part of their team," she recalls. "It was the perfect blend of a fast-paced, entrepreneurial setting with a diverse portfolio of world-class brands that anyone would be proud to work with.
It's been the most rewarding and continually evolving 20 years of my career."
At Beanstalk Ames also found her mentor, co-founder and chairman Michael Stone.
"Not only did I learn from a true master about the complexities of licensing, brand strategy, negotiation and other competencies, through Michael's support and guidance, I also learned other valuable lessons about leadership, management and driving culture," she says.
Over the course of her career at Beanstalk, Ames has worked on many memorable projects, but there are a few that stand out.
"What I love about licensing is starting with a clean sheet of paper and developing a strategy to extend these famous brands and personalities into other categories that are aligned with their goals."
This was especially true for the HGTV brand, which came to Beanstalk as a completely blank slate. Now it is one of the leading licensors in the world.
"What made this program so interesting was the challenge of translating a broadcast network into a consumer products brand," Ames says. "HGTV, like any broadcaster, provides a service... It didn't sell any products or even have a logo that could effectively be used for product. Our strategy was to convert HGTV's equities of smart, solutions-based design into a line of products for the home."
That started with designing a logo and brand architecture, which Ames says took nearly a year. Beanstalk led the charge and it paid off–the HGTV Home brand is now licensed into a plethora of categories including paint by Sherwin-Williams and a furniture line at Bassett's that, in addition to products, also includes design consultation.
To understand Ames' attitude toward business, one need look no further than her favorite quote from Abraham Lincoln: "The best way to predict your future is to create it."
Adina Avery-Grossman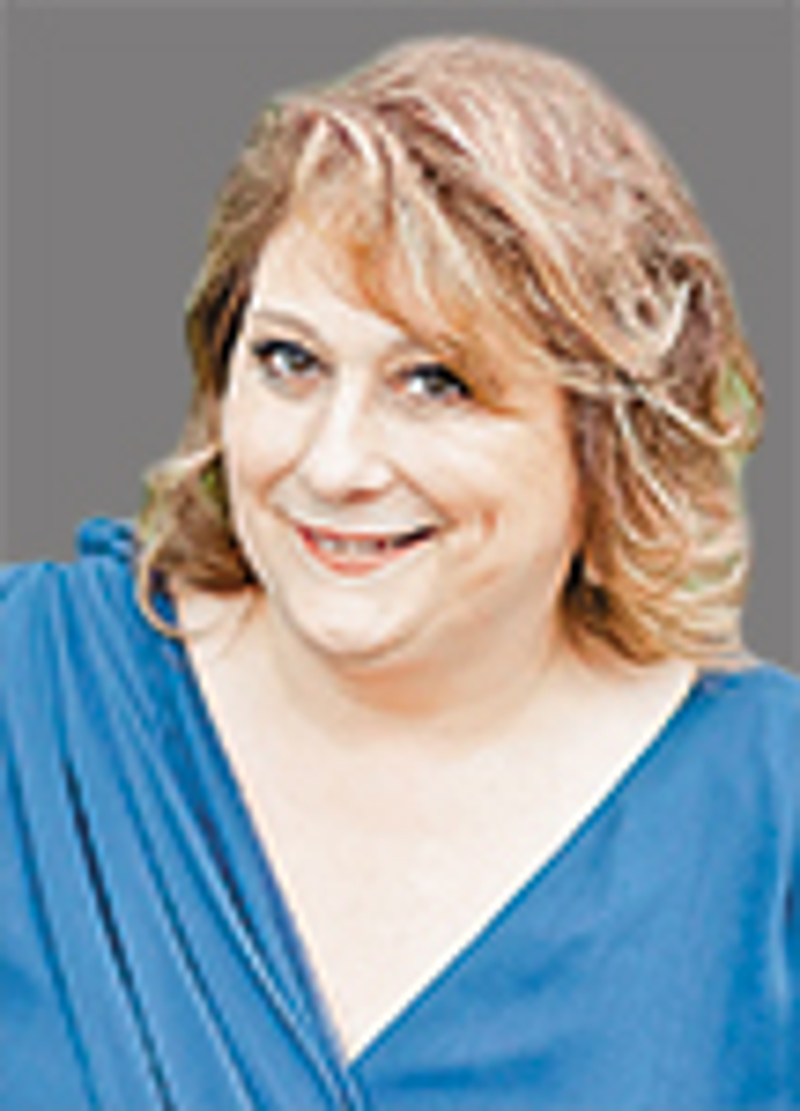 Adina Avery-Grossman, partner, Brandgenuity
While most people know Adina Avery-Grossman as the founder and partner of licensing agency Brandgenuity, she has another claim to fame–she led the Kraft Foods team that put the "blue" in Fruity Pebbles.
"While at Kraft I was the senior brand manager on the successful Pebbles franchise, a 'Flintstones' licensee," she explains. "'The Flintstones' were a true differentiator for us as we competed day-to-day with Kellogg's Fruit Loops and General Mills' Trix. I learned everything I know about branding, positioning, marketing, product development, quality testing, packaging development and market research at Kraft."
Avery-Grossman spent 10 years at Kraft Foods before moving into brand licensing. Then in 2003, she formed Brandgenuity alongside Jay Asher, Louis Drogin and Andrew Topkins. The agency has become one of the biggest in the world with a client list that includes the NFL Players' Association, BMW, Arm & Hammer and MGM.
Avery-Grossman prides herself on her expertise in launching retail exclusives, pointing to a DTR deal she developed between Food Network and Kohl's as one of the highlights of her career.
"We were there from the beginning to help drive the first conversations about agreement negotiation, to oversee the first products developed and creation of the first packaging mechanicals," she says. "We have helped Kohl's and Food Network to launch thousands of products, ensuring that we had the right processes and tools in place, and that teams on both sides were sharing information and insights at the right moments. This required a lot of love and attention, and we took the job of protecting the Food Network brand very seriously."
Avery-Grossman clearly takes her work as a brand steward very seriously for all her clients, ensuring not only that her work builds the brands in her roster, but that it does so in a way that makes sense.
"I've never met a brand I didn't love," she says. "I can fall in love with any brand, because I see the connection that every brand has with its consumers. It's a challenge because a great brand does not always lead to a great (or good) licensing program. My constant challenge is to think critically about what the opportunity could truly be."
And Avery-Grossman never lost touch with her roots. Brandgenuity has become a category expert in the food and beverage space, with a portfolio that includes brands such as Budweiser and Welch's. So it's no surprise that, when asked what brand she would like to work with, it comes from that same category.
"We would love to work on a brand that combines food and our favorite beverage, coffee, like Dunkin' Donuts or Starbucks," she says.
Leigh Anne Brodsky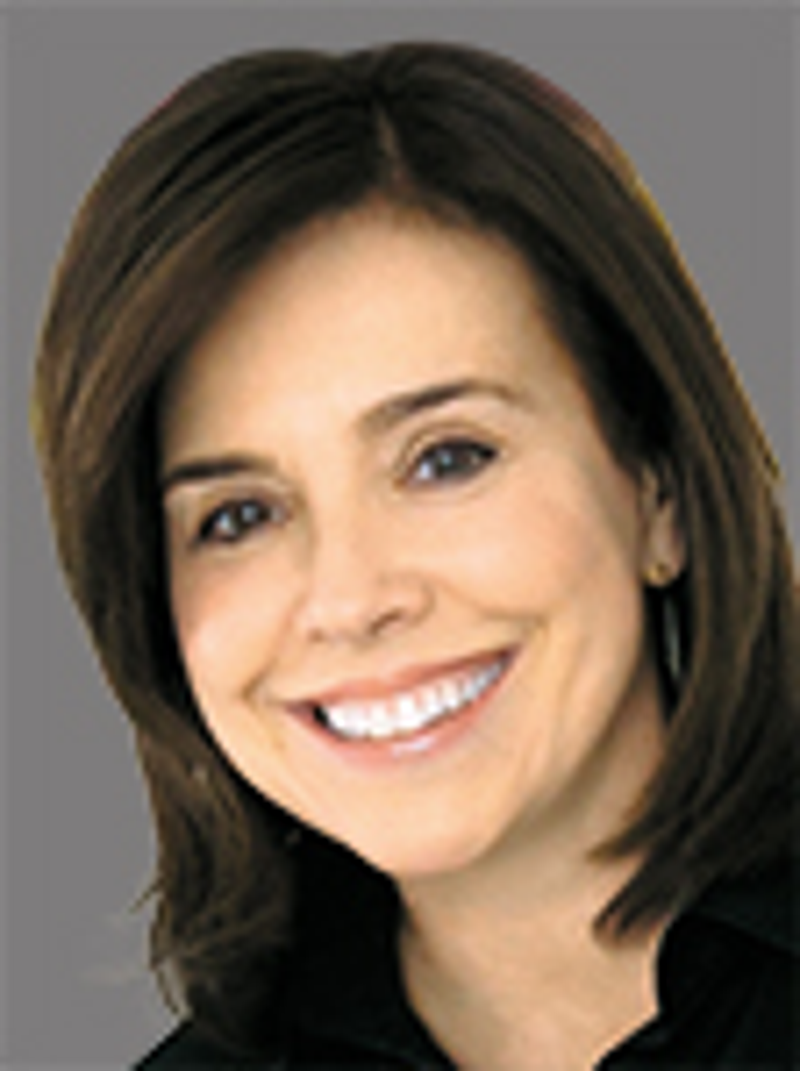 Leigh Anne Brodsky, executive vice president, Discovery Global Enterprises
Over the past 30 years, Leigh Anne Brodsky has worked on some of the biggest media properties in the world, from Nickelodeon's "SpongeBob SquarePants" to the Peanuts brand.
In her current role as executive vice president at Discovery Global Enterprises, Brodsky works to "fuel the overall Discovery brand by igniting the growth of super fans with authentic experiences and expand the company's content and brand footprint across the world."
Inducted into the LIMA Hall of Fame in 2011, Brodsky's career is peppered with success after success. Prior to Discovery, she served as managing director of Peanuts Worldwide/Iconix Entertainment where she oversaw the company's global entertainment business, built the largest-ever retail footprint for the Peanuts property and expanded the Iconix Entertainment division's global portfolio.
She joined Iconix from Nickelodeon where she worked for 12 years, eventually taking on the role of president of Nickelodeon Consumer Products from 1999 to 2011. During that time, she built Nickelodeon Consumer Products into the world's No. 1 TV-based licensing business, and the company was named Marketer of the Year by
Ad Age
.
"For 'SpongeBob SquarePants,' we took a risk and went older with the merchandise, which paid off through a partnership with Cindy Levitt at Hot Topic," she says. "Additionally, I helped grow 'Dora the Explorer' into a top toy brand, working hand-in-hand with Brown Johnson, Nickelodeon's head of development and production, and toy partner Mattel to grow the brand's reach globally."
Now, she's looking to do the same for Discovery.
"I am so excited for Discovery's next big thing," she says. "We are in the process of launching Discovery#Mindblown, Discovery's STEM-based kids merchandising program, based on our network's educational and mind-blowing content."
One thing's for sure, if anyone can blow our mind, it's Brodsky. But that's not to say that her work is without its challenges.
"Challenges are, well, challenging, but they are also the fun part. Some of the challenges we face are planning far out enough, communicating to a complex global company and creating breakthrough products supported by smart marketing. The best way we overcome them is by partnering with colleagues, and empowering my team to be creative and collaborative."
Looking back on her career, there are three people that Brodsky points to as mentors who empowered her as she was moving up the ranks: Her first boss, Mike Georgeopolis of United Media; Jeff Dunn, her boss at Nickelodeon for six years; and Paul Guyardo, her current boss at Discovery.
As she reflects on what she learned from these three mentors and in her own three decades of experience, Brodsky can boil down her keys to success into three simple tips: 1. Listen, 2. Be Resilient and 3. Don't Burn Bridges.
Elise Contarsy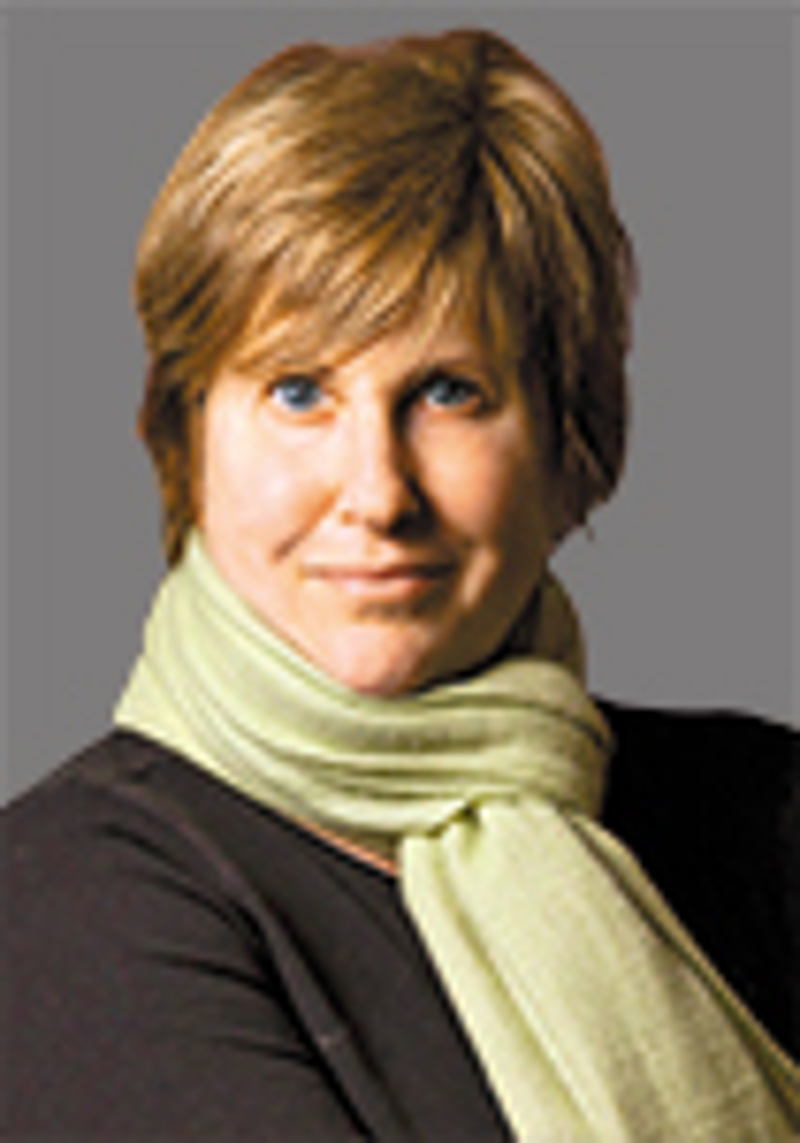 Elise Contarsy, vice president, brand licensing, Meredith
Elise Contarsy began crafting her career in the home textiles industry, however, in the late '80s and early '90s, the American mills dissolved, and with them, their brand names.
Contarsy took advantage of this opportunity and took on her first role in licensing, which was at the first licensee for Calvin Klein Home.
"When I was working at Calvin Klein Home, several of my friends from college were working at
Martha Stewart Living
magazine," says Contarsy. "They called me to see if I would be interested in interviewing for a home textile project. I liked the idea of moving from the licensee side to the licensor. I joined
Martha Stewart Living
just as it had signed the Kmart licenses and spent 8 years building that business, as well as multiple other licensing programs for Martha Stewart."
Today, Contarsy is the vice president of brand licensing at Meredith, the world's second largest licensor, and is responsible for a number of media brands including
Better Homes & Gardens
,
EatingWell
,
Shape
,
Family Circle
and
Allrecipes
.
While Contarsy proved her potential through hard work and dedication, she cites her mentors as those who have helped in shaping her career trajectory as well as her understanding of creating branded businesses.
"I have had several mentors in my career, and they have come in pairs," says Contarsy. "Working for Patsy Pollock and Amy Rosenblatt at Calvin Klein Home prepared me for working with Martha Stewart and Sharon Patrick at MSLO. All were women who successfully combined business objectives with financial metrics and creative activities to create branded businesses from the ground up."
Although her mentors prepared her for a score of possibilities in the industry, her current position at Meredith has brought on a host of new challenges, including educating colleagues on what licensing can (or cannot) do for the company.
"For many people who manage licensing businesses inside companies where licensing is not the core business, there are challenges to gain widespread understanding of what licensing can and cannot do for the enterprise," explains Contarsy. "Making sure that the licensing activities are additive, and that they are perceived across the organization as such is key. Fortunately, our leadership at the most senior level is supportive of licensing, and this has helped in telling the Meredith brand licensing story internally as well as externally."
Contarsy's licensing expertise, support from Meredith's top-level executives and background in the home textiles, fashion and lifestyle categories are sure to continue to keep Meredith on top of its game as the world's second largest licensor.
Angela Farrugia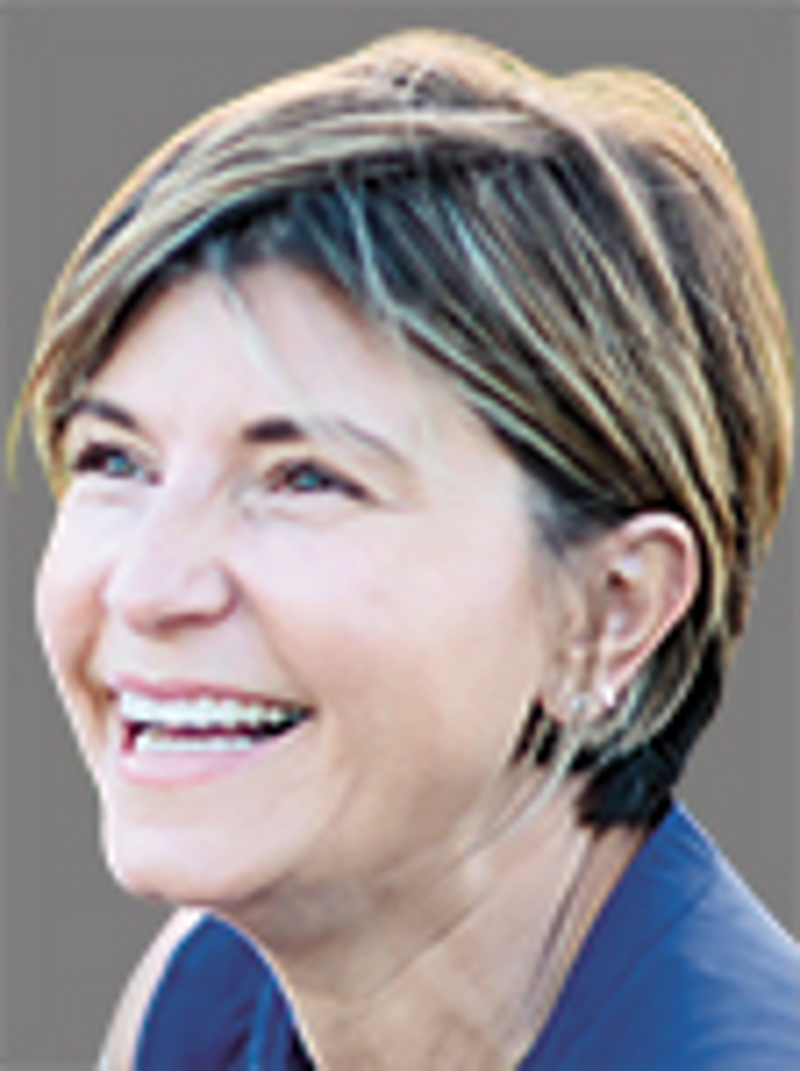 Angela Farrugia, executive vice president and group managing director, CAA-GBG
A deep understanding of retail has been key to Angela Farrugia's success.
Farrugia got her start as a buyer at a chain of accessories stores. She then took a job as licensing manager for apparel and home at CPLG, where her emphasis on retail relationships was invaluable.
"When I started, no one spoke to retailers with regards to licensing decisions. I had absolutely no idea what was required of me, and probably came close to being fired a number of times," she says. "I just couldn't figure out why licenses were given and decisions were made without understanding a retailer's needs. So, I sat down with my CEO at the time, David Cardwell, and told him we were not going to renew any of the main licenses we had in apparel. He supported me, which was a huge risk. Instead, I connected with retailers in all the main channels and created deeper relationships, understanding that if the buyer/supplier relationship is right, all else follows. My figures were up over 300 percent that year, and I never looked back."
Farrugia took another risk in 1996–she founded The Licensing Company with her business partner Melvin Thomas.
"We had a very clear vision of what we wanted TLC to be–the place where the best brands in the world would want to be represented, and the best people in the industry would want to work," says Farrugia.
Another key to Farrugia's success? Her management style.
"We led a business that grew strong by engaging people's hearts and minds. One of TLC's philosophies was to get out of the way and let people grow. Management is very often the inhibitor of their own business growth–we learned very quickly that if we let people thrive, they do just that," she says.
TLC is now, through a series of acquisitions, part of CAA-GBG, the largest licensing agent in the world. The group operates 24 offices, generates more than $12.4 billion in retail sales and has 60-plus direct-to-retail agreements around the world. And the growth won't stop there, if Farrugia has anything to say about it.
"I am passionate about the industry and how we can push it forward. This has required a constant state of reinvention and the ability to see a much bigger picture," she says. "CAA-GBG goes from strength-to-strength and is well placed to take the business to next level. We are now becoming more influential with brands and retailers on every level, as we start to partner with them at various stages of the journey, including creating frameworks for global distribution. Every day we open a new exciting chapter, and I continue to be motivated by the challenges of the retail world."
Nancy Fowler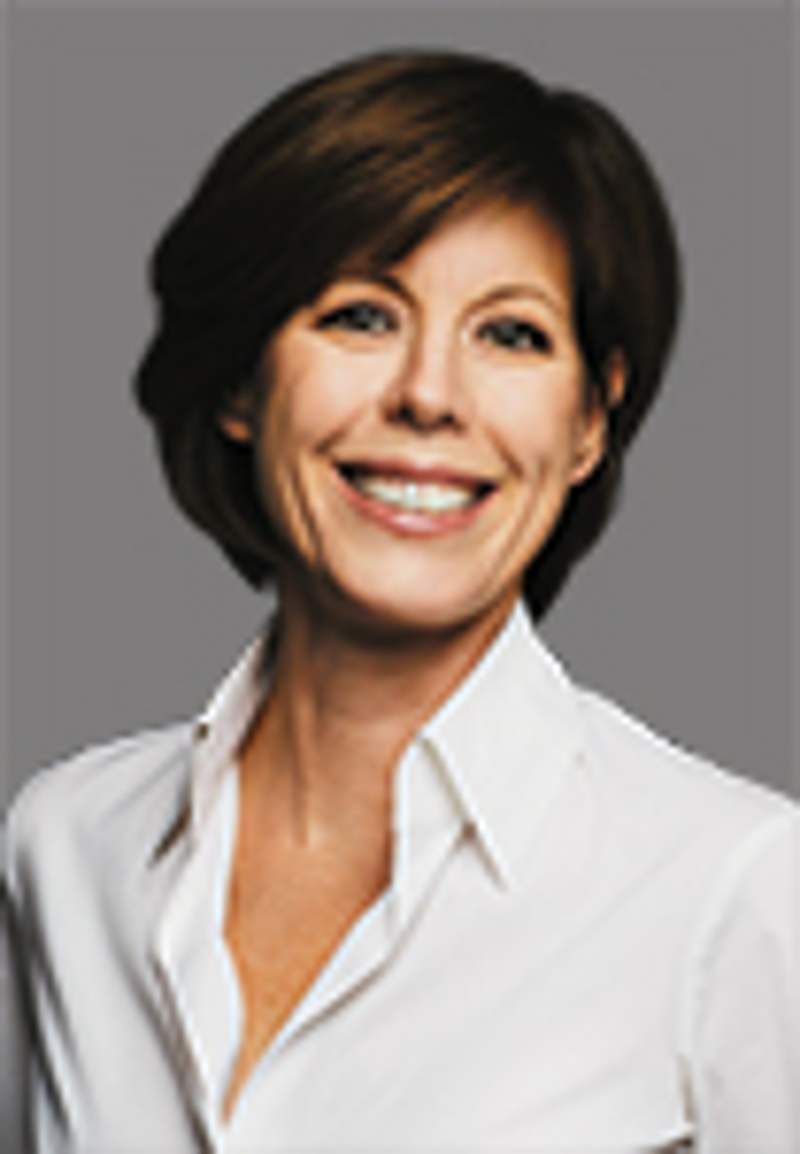 Nancy Fowler, principal, The Licensing Shop
Nancy Fowler's introduction to licensing happened in an unsuspecting way–while working at Charan Industries, a then subsidiary of Toy Biz Toys. A few years later, she joined promotional agency Marquee Promotions, which had recently acquired the rights to Paramount's local licensing business, and gave Fowler her first shot at working with "Star Trek."
As Fowler puts it: "My fate was sealed."
After a stint as director of marketing for SEGA of Canada, Fowler found herself again with an opportunity in film and television.
"About a year later, I was asked to set up the Canadian office of Viacom Consumer Products Canada, Paramount Pictures' new licensing division," says Fowler. "The chance to set up an office from scratch was a special opportunity.
"After several years, I accepted a global licensing position for a local media company called Alliance Entertainment. This was my first step into licensing outside of Canada–I loved it," continues Fowler. "Then Paramount called again! This time the opportunity was to re-locate to Los Angeles to take the position of vice president of international licensing. I accepted and soon found myself driving through the famous Paramount Pictures studio gates each morning."
After several months on the job (and finding herself working on the "Star Trek" brand for a third time), Fowler re-located to New York to manage the transition of the Hamilton Projects merger into Viacom Consumer Products. Once she returned to L.A., she was promoted to vice president of worldwide licensing, which saw her work on licensing programs for brands like "Star Trek," "South Park,"
Tomb Raider
,
Forrest Gump
and
Mission Impossible
.
"I recall being burned out from the past year and seriously considered declining the promotion but decided it was a significant opportunity and I had to rise to the occasion," she says. "I'm glad I did as I had the opportunity to work with some extraordinary licenses and amazing people."
Around the time Paramount offered Fowler a contract renewal, Andy Heyward, who was then serving as CEO of DIC Entertainment, approached her to help reboot American Greetings' Strawberry Shortcake franchise. At DIC Entertainment, Fowler stepped in as president of worldwide consumer products, overseeing the home entertainment, licensing and international TV distribution businesses.
In 2006, Fowler paired with her partner Steve Fowler to open The Licensing Shop.
"TLS has proudly represented CBS Consumer Products for more than 10 years, and I am thrilled that I have somehow managed to work the 'Star Trek' licensing business on and off for 25 years," says Fowler.
Since 2011, TLS has also represented Moose Toys' licensing-out business.
"I know it's hard to believe now, but Shopkins was not always a slam-dunk license to sell," she says. "The common push back was that toy brands generally don't translate into certain categories such as apparel. We had many great licensees on board for almost a year before we could get a t-shirt partner to sign on!"
Janet Hsu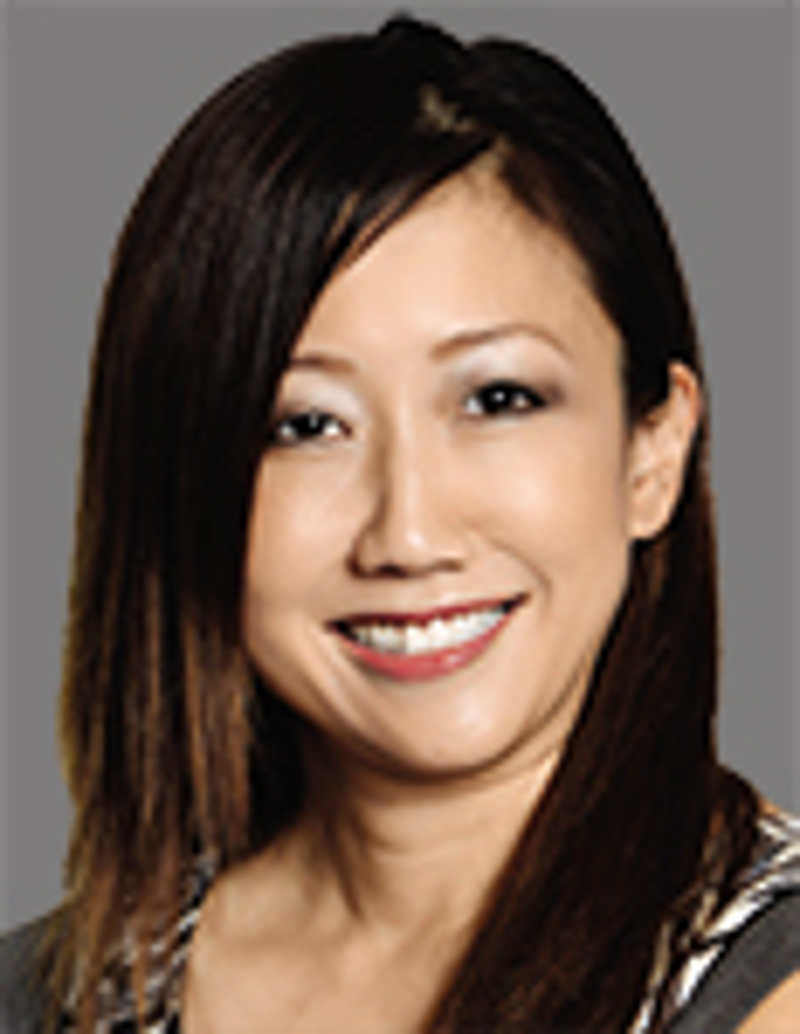 Janet Hsu, chief executive officer, Saban Brands
"A true leader is not about a single individual, but the knowledge and experience of the team," says Janet Hsu, chief executive officer, Saban Brands.
Hsu's words are wise, particularly for this executive who has worked all angles of the retail business throughout her career, enabling her to bring unique insight and experience to an industry that relies on varied expertise across multiple disciplines.
Hsu began her career at retailers Bloomingdales and Lord & Taylor in roles in buying, merchandising, marketing, sales and promotions. From there, Hsu went on to Mattel and MGA Entertainment, serving as director of sales and senior vice president of consumer products, respectively, and gaining expertise in product development and licensing along the way.
Following MGA, Hsu transitioned to Sanrio, where she served as president and chief operating officer for nearly eight years.
"What's unique about my background and what has shaped my career is that I have sat on every side of the desk," says Hsu. "This has been instrumental in developing my strategy for driving brand innovation, expansion and diversification."
This diversified business experience has taught Hsu numerous lessons, but none so much as to believe in oneself and the vision of the brand.
"Throughout my career, especially early on, I learned the value of fighting for what you believe in. Whether it's unexpected, unconventional or new, those are often the things that drive brand engagement and growth," says Hsu.
Her past successes, including the momentous global growth evergreen Hello Kitty experienced under Hsu's direction at Sanrio, has informed her current role at Saban Brands.
"One of the most pivotal experiences that has shaped my career was the strategy I implemented at Sanrio to reinvigorate the Hello Kitty brand, really unlocking its DNA to transform and modernize the franchise," says Hsu. "We implement a similar marketing strategy here at Saban Brands for our IP, especially for 'Power Rangers,' and that has delivered impactful results like in collaborations and partnerships with Kith, Glam Glow and Bobby Abbley. "
In just two years, Hsu has achieved major career moments at Saban Brands: 2017 saw the launch of the
Power Rangers
feature film, and with it, a robust consumer products program. 2018 is looking equally as optimistic, says Hsu.
"2018 is going to be a momentous year for Saban Brands, from celebrating 'Power Rangers' 25th anniversary to launching a new franchise 'Rainbow Butterfly Unicorn Kitty' in the fall, to incubating new content and identifying strategic partnerships both for the brands and the business. We are enthusiastic as ever about the future of Saban Brands and its IP."
Kathy Ireland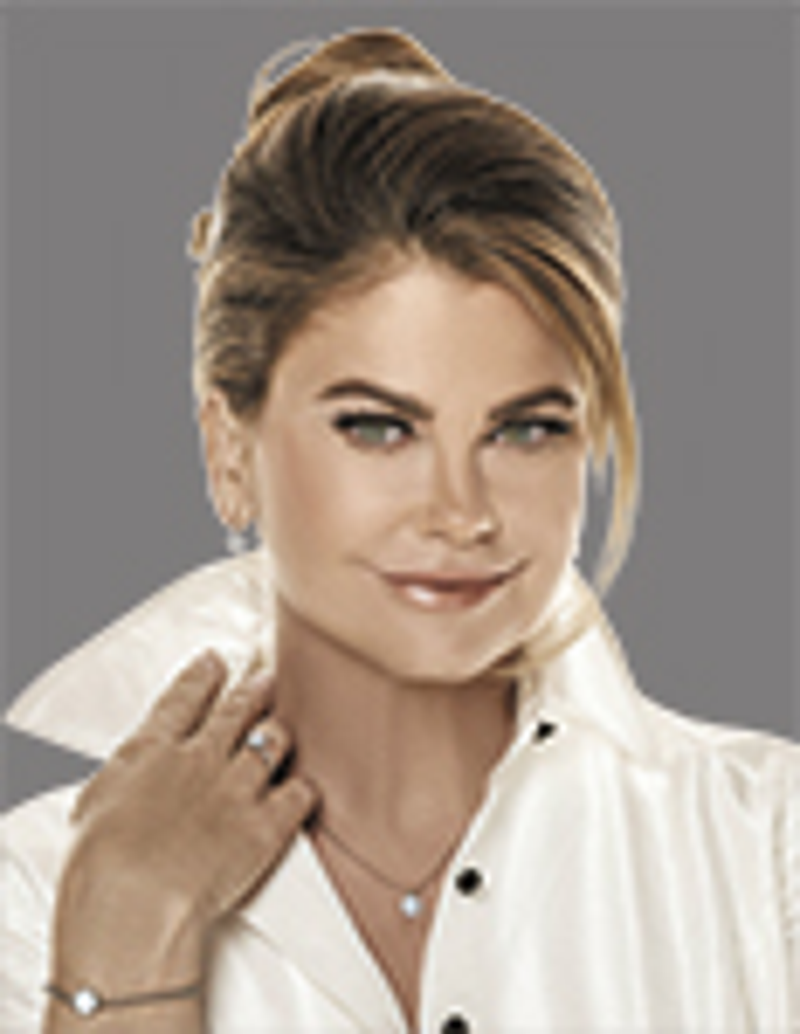 Kathy Ireland, chief executive officer and chief designer, kathy ireland Worldwide
Since its founding in 1993, kathy ireland Worldwide has grown to become a lifestyle empire, ranking No. 26 on
License Global's
Top 150 Global Licensors report with $2.6 billion in retail sales.
And to think, it all began with socks.
"I started our brand in 1993 as an aging, pregnant model at the kitchen table," says Ireland. "I was offered an opportunity to model socks. I rejected that offer and instead proposed a partnership. We celebrated when that became our first licensing deal, and we celebrated again when we sold our 100 millionth pair of socks!"
Those socks launched into retailer Kmart, giving kiWW the platform to expand its business. Today, kiWW counts countless categories among its portfolio drivers including fine jewelry, handbags, accessories, intimate apparel, sleepwear, bridal fashion, pets, furniture, health and beauty and much more. In 2016, kiWW also launched TV programming, "Worldwide Business with Kathy Ireland" and "Modern Living with Kathy Ireland," both of which air in more than 50 countries around the world. kiWW also has a strategic alliance with American Family Insurance, real estate ventures, Kathy Ireland Exhibits, vacation events, design studios and more.
What could possibly be next?
"Growth based on expansive creativity," says Ireland. "Our Millennial team is racking forward and those of us that have been together for 28 years refuse to slow down! Coming are retail solutions with Firefly, more fashion, more real estate and more insurance. Our non-profit work is critical, as is working with Level Brands, our environmentally and socially-conscious licensing, marketing and experiential entertainment company. kiWW will never be a public company, and Level Brands allows the world to experience our branding and licensing strategies."
Ireland says that it was lessons from her parents and some of the world's foremost business leaders that have formed the rock-solid foundation she enjoys, offering sound advice along the way.
"The lessons and love from my mom and dad will always live in my heart and mind. They made their three daughters believe that anything was possible," says Ireland. "I've also been fortunate to count such incredible icons as Elizabeth Taylor, Warren Buffett and Irv Blumkin, one of the most famous titans of the furniture industry, as mentors. Warren Buffet once asked me, 'Why stay in fashion? What about expanding to home? There's more stability.' That was great advice. And it was sweet when Mr. Blumkin purchased everything in our first home collection."
Another tenant Ireland lives by? Under-promise and over-deliver.
"My dad said, 'If the customer expects their paper on the driveway, leave it on the front porch.' That advice has proven to be invaluable in entrepreneurship and business. At kathy ireland Worldwide, we apply it every day," she says.
Debra Joester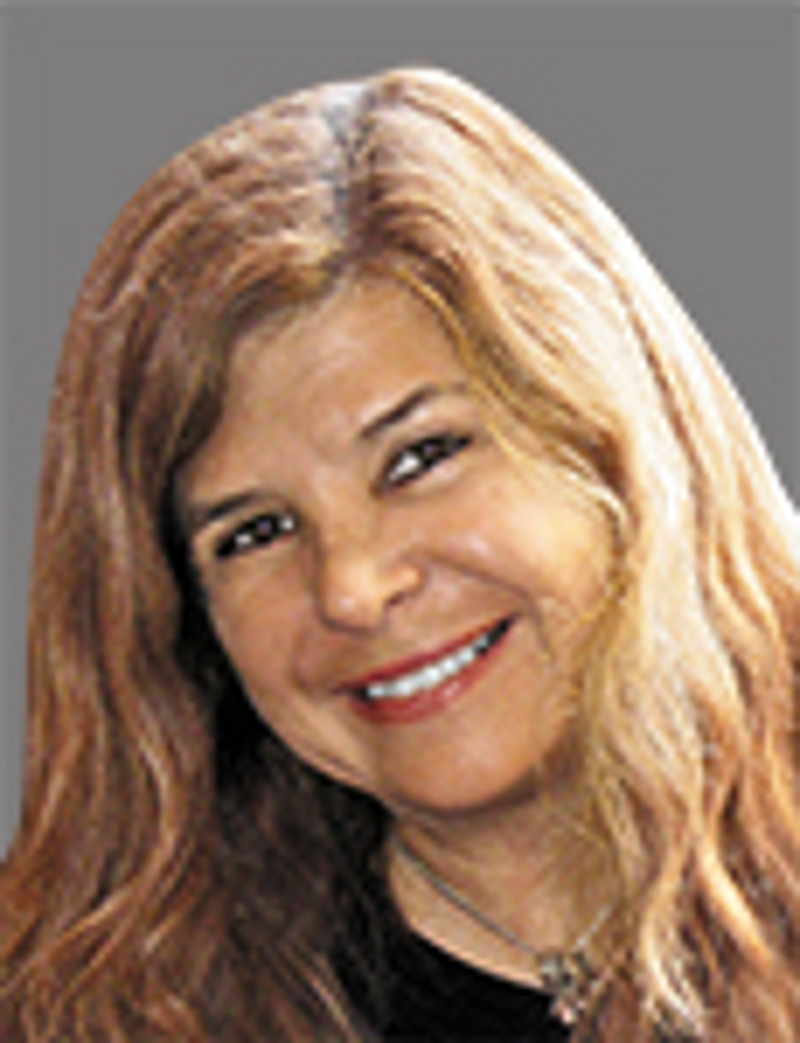 Debra Joester, president, The Joester Loria Group
With a deep background in entertainment, Debra Joester knows licensing.
Joester understands that business evolves and tastes may change, so you never know where the next big thing will come from.
"Developing and executing successful licensing programs is a complex process with a lot of moving parts," says Joester. "Even after all of my years in licensing, I continue to gain knowledge and insight with every project we execute. The fact that many of the most successful programs that I have developed were initially greeted with a lack of enthusiasm is pivotal to how I approach opportunities."
Throughout her career, Joester has extended and built brands for a wide and diverse array of properties, beginning first in music.
"I spent the first 10 years of my career in the music industry, and those years were highly influential," she says. "It taught me about pop culture, evolving trends, the importance of engaging consumers on an emotional level, marketing with limited budgets and, with the advent of MTV, the importance of capturing a performer's unique personality on video. I also had my first experiences with licensing, developing and overseeing the sale of tour programs, t-shirts and other merchandise."
That experience eventually led Joester to take on the role of associate producer and special projects manager for the film
Pumping Iron II
:
The Women
, which in turn brought her to Hamilton Projects and a more formal role within the licensing industry.
"Fourteen years after I joined the company, I became president of Hamilton Projects. Over the next decade, I took the agency to new heights, building innovative global licensing success for 'Beverly Hills, 90210,' Jeep, 'South Park,' Dr. Scholl's and Miller Brewing."
In 1999, Joester founded licensing agency The Joester Loria Group with partner Joanne Loria and kicked off 18 years of continued success, building brand programs for household names such as Discovery, Animal Planet, Kellogg's, Corona, Jack Links and Pepsi; pop culture phenomena including "Care Bears" and "Annoying Orange"; and with one of the world's most recognized publishing franchises, The World of Eric Carle.
For Joester, it's the properties that aren't obvious "wins" that she sees as gold mines, with relationships at the heart of all she does.
"We continue to embrace opportunities that don't have the obvious hallmarks of a 'hot property,' and find innovative ways to establish long-term success," says Joester. "Also pivotal has been learning how to effectively partner and represent our clients. We work closely with all our clients, provide extensive analysis and data on their programs as well as market trends, and have built great relationships based on trust and transparency."
Pam Kaufman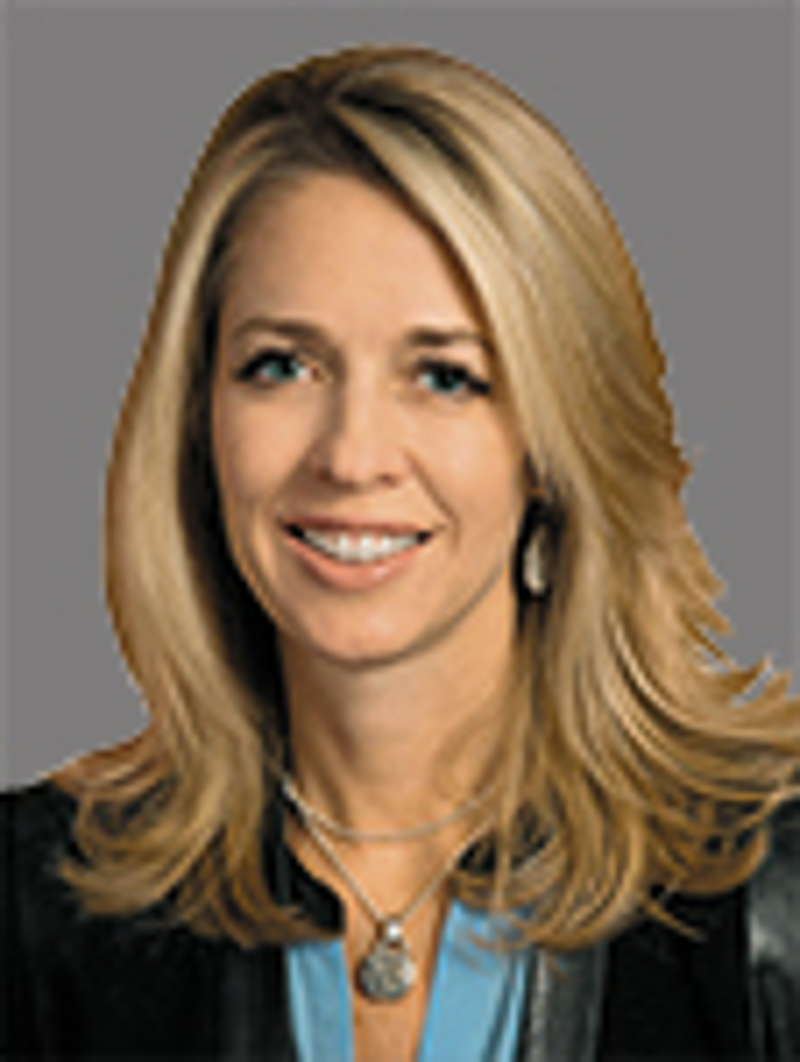 Pam Kaufman, chief marketing officer and president, consumer products, Nickelodeon
A common thread that runs through everything Pam Kaufman does is a sense of joy and fun. But really how can it not be when you are chief marketing officer and president of consumer products for Nickelodeon?
This general sense of excitement for the business of marketing and consumer products is one that has been with Kaufman since the beginning, in one of her first industry roles at a company called Equity Marketing.
"That role was a really definitional point for me," says Kaufman. "I learned a couple of things. First, I learned how much fun this business is. It was a blast to work on something in its infancy and then watch it become so big and so connected to popular culture. Secondly, I modeled myself after Joe [Conforti, her early mentor at Equity Marketing]. He brought such energy and excitement and leadership to the organization and account, and that is something that I have kept with me throughout my entire career."
In a business based around relationships, this energy and organization is crucial to success and something that Kaufman credits to one of her career highs–a major brand partnership between Nickelodeon and global fast-casual restaurant, Burger King.
"When I joined Viacom, I worked as a vice president in integrated marketing and I brought with me my contacts from my accounts," she says. "I had a great relationship with the person that ran the Burger King business, and it was a perfect storm of timing. We were getting ready to launch the
Rugrats
movie and we didn't have any partners. I called up my friend at Burger King, and I said, 'How would you like to do this?' He immediately jumped on the opportunity and we partnered on a multi-million dollar sponsorship. It turned out to be one of the biggest sponsorship deals Viacom has ever done."
Since, Kaufman has spent her career working on new and evergreen Nick brands such as "SpongeBob SquarePants," which Kaufman has extended into uncharted territory, like high fashion with partners Jeremy Scott and Moschino.
It's a strategy she continues to follow with new and emerging brands, such as for the new bilingual property "Canticos" or social influencer and TV star JoJo Siwa.
And while Kaufman's role has continued to grow at Nickelodeon, now overseeing a team of more than 500, her commitment to evolution, growth and innovation, all with a sense of grace and respect for those around her, is critical in driving the business of licensing and consumer products forward.
"Wherever my career goes, I want to be remembered as the person who was kind, nice and fair," says Kaufman. "In the end, I don't think people actually remember the person with the loudest voice or the person who tries to do everything perfectly. They remember how they were treated, and that is everything to me."
June Lee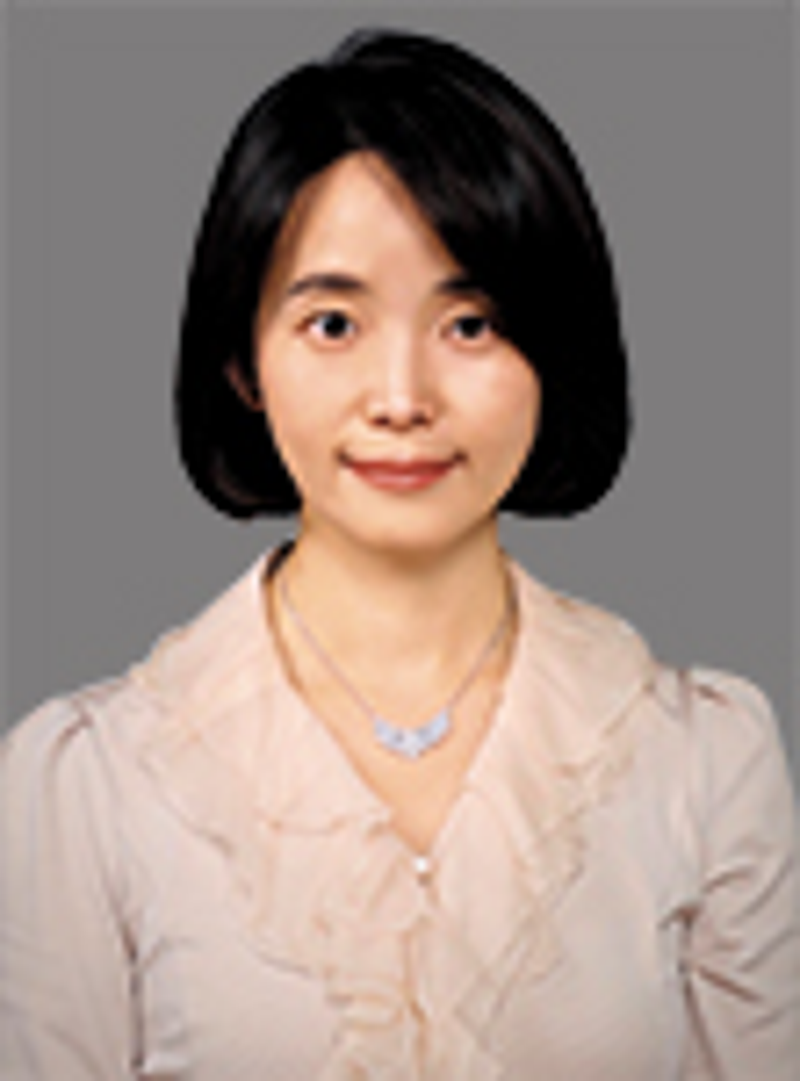 June Lee, head of global business and sales and brand marketing director, ROI Visual
In 2009, Lee joined ROI Visual and established the company's international business unit. Today, she is known throughout the licensing industry as not only the company's head of global business, but also as the media company's sales and brand marketing director.
During her nine-year career with ROI Visual, Lee has worked on building the animated series "Robocar Poli," the first global project for the company, as well as the internal structure of the larger company.
While she's been hyper-focused on "Robocar Poli" in recent years, she is also gearing up to launch several new projects for ROI Visual, which will be unveiled in 2019.
"I joined this business when both the media and licensing industries started changing," says Lee. "Since 2009, I've witness it change rapidly year by year. It's difficult to keep chasing the changing market, catching the right moment and doing the proper action. I think I was lucky–from the beginning, I've worked with high-quality content. My work [on 'Robocar Poli'] won at the MIPJunior Licensing Challenge in 2010. Since then, I have met lots of good partners and have learned a lot of things about–and beyond–the media and licensing industries. I believe all the steps that I have made so far must be a critical moment or meaningful milestone for me and [ROI Visual's] achievements."
In recent years, Lee has utilized what she learned to further expand the "Robocar Poli" brand across multiple categories worldwide. Recent highlights from the "Robocar Poli" licensing program include live shows in Taiwan, Singapore, Russia, CIS and the Baltics; a slew of promotional partnerships that promote traffic safety, information security and more in various countries; and a raft of products spanning card games, puzzles, publishing, toys, kids' tableware and much more.
Although she continues to make strides forward in her career, it's Lee's thoughts on content and consumer products that will continue to inspire new, innovative programs for fans worldwide.
"I believe that all content has a reason why it was created," says Lee. "I try to find the essence of the content and maximize it to make it bright and meaningful to the consumer. I believe it's the best thing that I can do for the people who create the content and the people who enjoy it."
Pam Lifford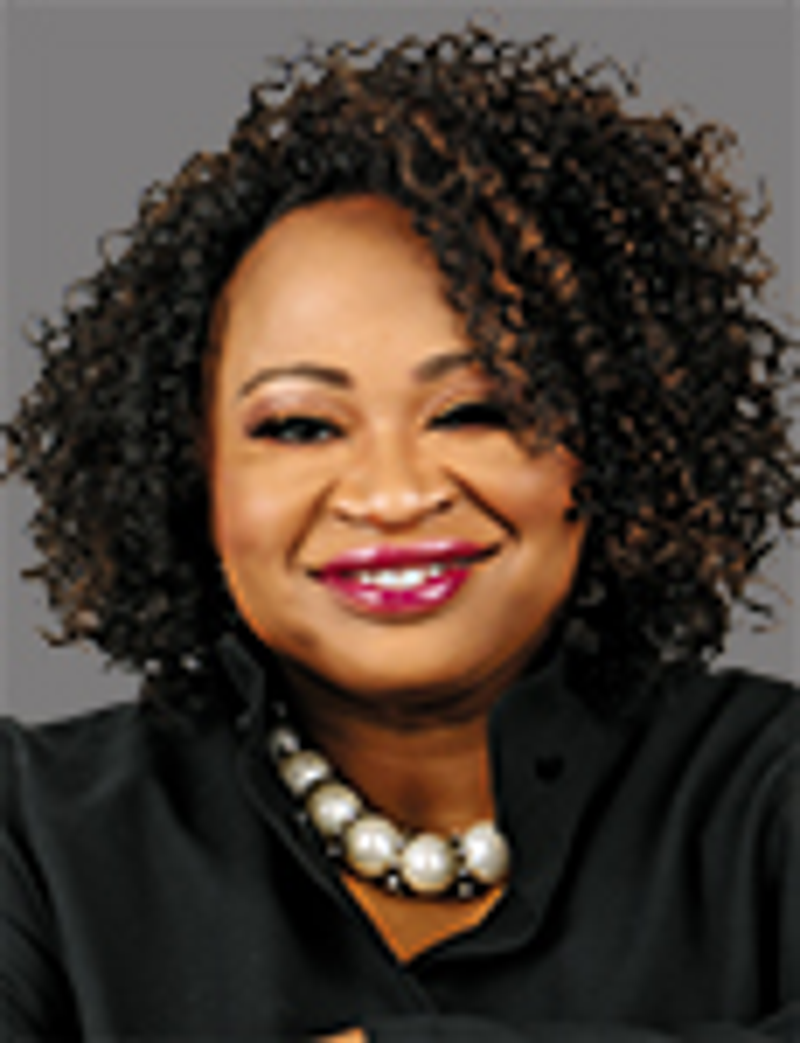 Pam Lifford, president, Warner Bros. Consumer Products
Like most that work in the consumer products business, Pam Lifford credits her early career experience in helping to build a round picture of an industry that calls for varied and diverse skills that draw from multiple sectors.
"My early experience was instrumental in preparing me for my current role," says Lifford, who now serves as president of Warner Bros. Consumer Products. "Nike was a true game-changer for me. I was part of a small scrappy team where 'Just Do It' wasn't just a tagline, it was belief system that allowed me to be brave, hone my instincts and take smart, calculated risks. That is where I learned to truly trust myself. Those experiences were critical in helping shape the person I am today and my approach to business."
For Lifford, her early career was spent on the vertical side of the consumer products business, first at Nike, then Road Runner Sports. In 2000, Lifford moved over to entertainment and joined The Walt Disney Company.
"Joining Disney was a critical step in my career. It was there that I had to leverage everything I learned up to that point. I adopted the frame of mind that I was capable in any circumstance and, even if I was uncomfortable, I could pull on my experience and pretty much accomplish anything," she says.
While challenging and maybe even at times uncomfortable, the experience that Lifford gleaned at Disney became instrumental in the leader she is today, allowing her to learn the intricacies of operating within a big business environment while still maintaining her creative, entrepreneurial spirit.
It's this optimism and critical eye that now has Lifford forward-thinking in her role at WBCP as she strategizes the future of global powerhouse properties such as
Harry Potter
, "Looney Tunes," Hanna-Barbera, the DC Comics brand and many, many more.
"This is an exciting time to be in consumer products. Digital is revolutionizing the way consumers live, from the way they consume content to how they shop and ultimately including how they express their loyalty. We have a fan-focused approach to the business, so we are constantly challenging ourselves to re-examine our consumer engagement strategies," says Lifford. "The complexity of staying relevant and authentic through brand experiences is your point of differentiation, something only a brand can deliver on, which I believe is going to be a key factor to our success at Warner Bros. where we have some of the richest brands in the industry. Today's consumers are shrewd, you have to earn their loyalty. It's the future that really excites me, so I am enjoying ideating around what's happening next and how to continue evolving our business to truly engage consumers and deliver our brands in the right environment."
But what is the best leadership advice she's ever received?
"Early in my career, I learned the value in failure," she says. "You may not always succeed in the traditional sense, however, if you take the time to reflect, there is always a learning to glean that will make you more resilient, adaptive and wiser for the next challenge."
Joanne Loria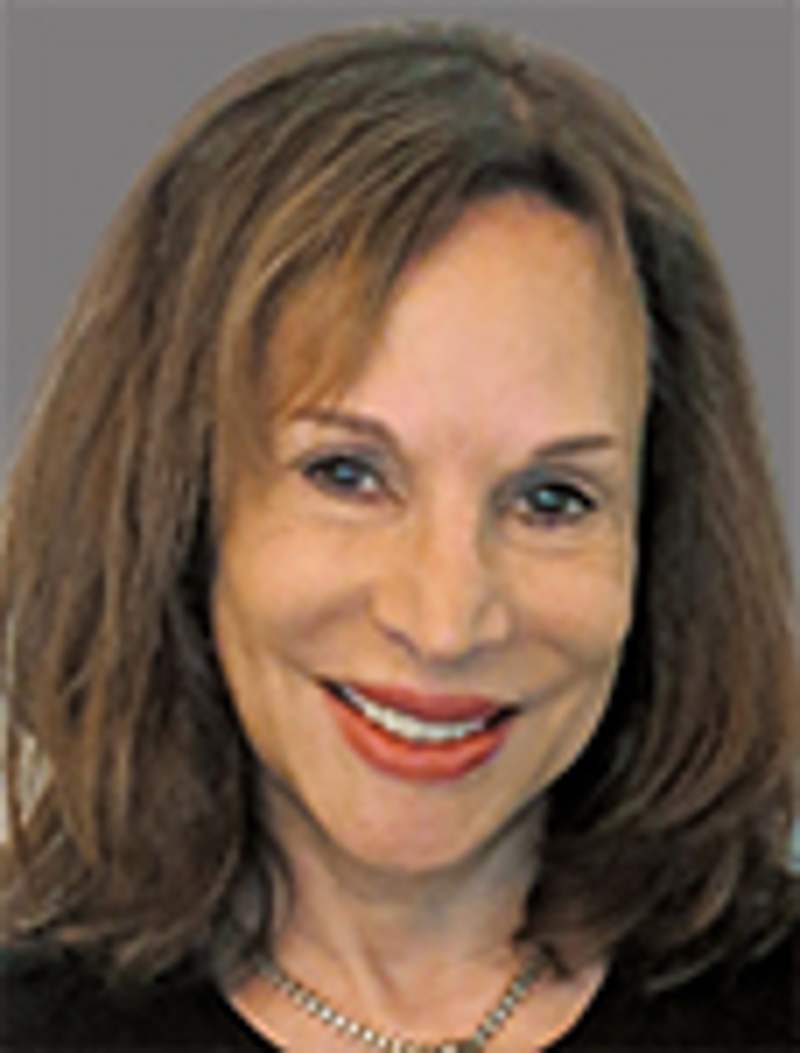 Joanne Loria, executive vice president and chief operating officer, The Joester Loria Group
"Never be afraid to fail, because without taking the risk, you could never truly understand success."
Joanne Loria learned this key lesson in both leadership and life during the early days of her career working under Paul Harris at Columbia Records. While co-founding The Joester Loria Group nearly 20 years ago is certainly proof enough that Harris' advice struck a chord, her past positions with Columbia Records, Hanna-Barbera and Hamilton Projects also showcased her dedication, determination and drive to succeed.
Loria began her career in marketing at Columbia Records' direct mail division, Columbia House–a role that led her to the world of licensing.
"In the early '80s, there was an abundance of tour shirts that Columbia Records had remaining in inventory. I was asked to run an ad in our monthly
Record Club
magazine and offer the shirts for sale," says Loria. "Within two weeks, the inventory blew out. We tried again with a few other tour tees from our Columbia artists, all with the same result. I had come to realize that outside the concert venue, there was no place for fans to purchase authentic tour merchandise. I anointed myself (with the blessings of the Corner Office) Queen of Music Merch and began procuring and marketing band merchandise–tees, posters, hats, lanyards, etc."
Loria eventually left Columbia to join Hamilton Projects, where she served as vice president of licensing for Hanna-Barbera Productions and first met Debra Joester, her now partner. But when Hanna-Barbera restructured, Loria was re-located to Los Angeles.
"In the mid-'90s, I received a call from Debra Joester, who had become president of Hamilton Projects and was building an amazing agency inside the walls of Viacom, its parent company," says Loria. "She offered me the opportunity to come back home to New York as her senior vice president and manage the business with her. The rest was history."
While Loria has taken many risks in her career, she cites one particular property as pivotal: "South Park."
"Back in the late '90s, I received an email and video from Comedy Central, asking if our agency would be interested in representing a then unheard of, quirky property called 'South Park,'" says Loria. "The show's profanity, dark, surreal humor and TV MA rating on a fledgling cable station made it a risky gamble for mainstream licensing, but I showed it to Deb, and after quickly trying to wrap our arms around what we saw, we signed on knowing that we would either go down in flames or blow the paradigm out of the water. It was a real industry game changer. It showed how important it was to always look to the fringes because you never know where the next unexpected culture-bending trend was going to come from."
Marilu Magsaysay Corpus
Marilu Magsaysay Corpus, chairwoman and chief executive officer, Click! Licensing Asia
When Marilu Magsaysay Corpus was 10-years-old, her brother gave her a Peanuts book that kicked off a lifelong passion for the Peanuts brand (Snoopy in particular) and led her to her career in licensing.
"Being in the Philippines, a country thousands of miles away from California, it seemed to me highly unlikely that I could one day work for Charles Schulz. Still, my dream was to work for him when I grew up. In 1984, I applied for a job at United Media, the company that owned the Peanuts property, hoping that they had an opening where I was qualified. After a few weeks, I was elated when United Media called me. After four gruelling weeks had passed, the good news came–I got the job! To say that I felt ecstatic, is an understatement."
Magsaysay Corpus worked for United Media for six years, moving up from her starting position as a sales executive to licensing director in Asia Pacific. She got to meet her childhood hero Schulz several times in the course of her years there.
"My only regret is that I was not able to tell him how much happiness he gave me through Snoopy and thank him for it," she says.
Next, Magsaysay Corpus moved to MGM International where she served as vice president of international licensing and merchandise, then decided to return to the Philippines where she launched her own licensing agency, Click! Licensing Asia.
Click! Licensing is now one of the most respected licensing agencies in Asia and boasts a client roster that includes brands such as "Sesame Street," Pokémon, Tony Hawk and more.
"Challenges are always part and parcel of any business. Click! Licensing has to make four customers happy: the licensor, whom we represent; the licensees, who use the brands; the retailers, who sell the products; and last but not least, the consumer, who is the ultimate customer. As a licensing agent, we have to ensure that we are able to satisfy and manage their expectations," she explains.
Managing the intricacies of the licensing industry is a skill she has picked up from several people throughout her career.
"I have three people in mind whom I consider mentors. One is Mike Georgeopolis, who was senior vice president at United Media, and our licensing agent for Europe at that time, Giovanni Trimboli. They were both entrepreneurial and practical, with strong business acumen and acted with a sense of urgency. They knew licensing inside and out. I learned from them to be direct, brief and thorough," she says. "The other was Virginia Ramos, who had the Sanrio franchise in the Philippines. From her I learned that you can accomplish anything if you set your heart and mind on it. "
Magsaysay Corpus' career is a testament to that advice.
And so her response, when asked which brand Click! Licensing would love to work with, will come as no surprise: "That would be Peanuts of course!"
Carla Peyton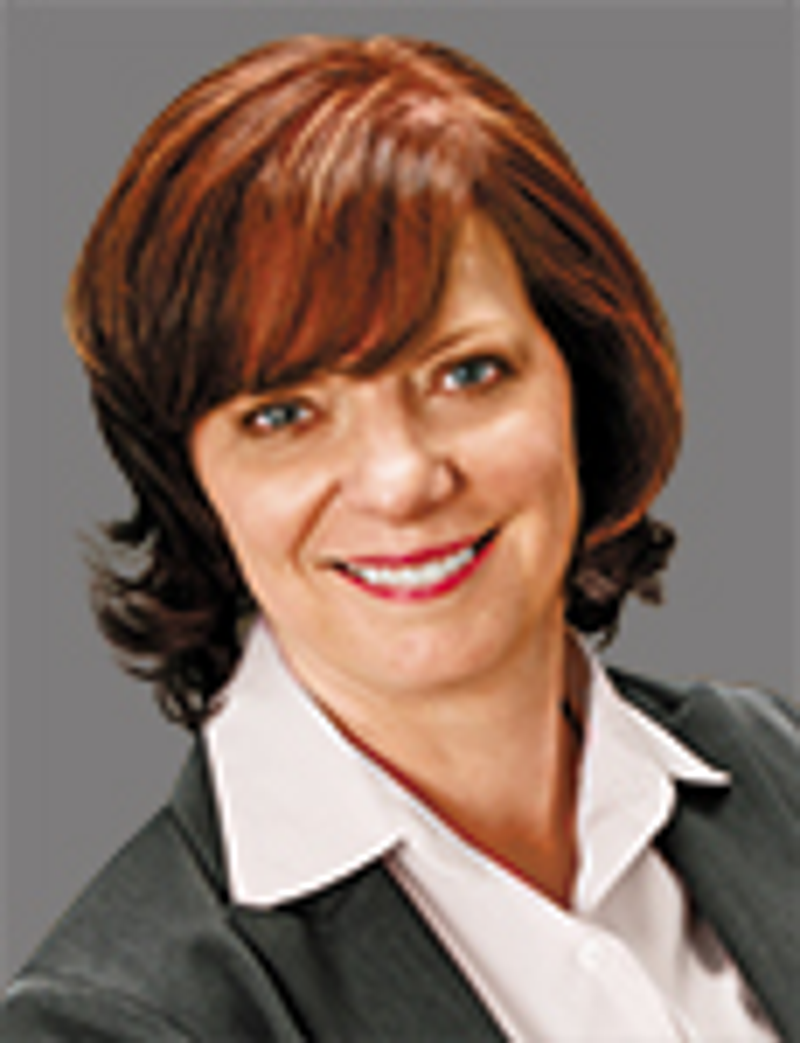 Carla Peyton, senior vice president, licensed consumer products, BBC Worldwide Americas
Over her time in the licensing business, Carla Peyton has worked for some of the biggest brands in the world such as Dr Pepper Snapple Group, Equity Management (which represents brands such as GM and Hefty) and now BBC Worldwide Americas.
Fittingly, Peyton got her start in brand licensing working on arguably the biggest celebrity brand of all time–Elvis Presley.
"The position [at Elvis Presley Enterprises] gave me incredible exposure to a multitude of areas across merchandising, licensing, e-commerce, music publishing and creative development," she recalls.
Times continue to be exciting for Peyton at BBC Worldwide, with a major new development for "Doctor Who."
"With the announcement of the first female Doctor, we feel new doors have opened, and the new opportunities for innovation are limitless."
In fact, innovation has been key for Peyton throughout her career, a trait she picked up from another pioneering female executive.
"Lois Sloane from Turner Home Entertainment was my mentor," Peyton says. "Lois was a trail blazer, forging paths with incredible grace, and she mentored me through her journeys. Through Lois' tutelage, I learned to face any challenge head on. She further advised me to 'get the background,' and know everything available about the people on the other side of the table, a lesson I take to every meeting and share with everyone on my team."
Transparency and support is also a focus for Peyton's leadership.
"The best leadership advice I have ever received is that people are your best asset," she says. "Respect all opinions, and match the passion with the opportunity."
When looking at the current challenges in the business, Peyton believes collaboration and synergy are crucial to any brand's success.
"We are in a world where content is king, and identifiable points of difference are crucial in order to break through an overly crowded marketplace," she says. "Brand building and franchise management encompass so much more than product licensing, because the world has changed, and without all the businesses contributing to one goal, it is very difficult to launch a product and break through all the noise. We have found that when all the businesses are aligned, whether per territory or globally, we are able to give not only our audience, but our partners, a 360-degree campaign that touches each part of the brand."
That kind of big picture outlook has been key to Peyton's success over the years, as are the people she has worked with.
"I have been incredibly fortunate to have worked with and for immeasurably talented, strategic and creative people," she says. "Working alongside these visionaries has allowed me to grow in numerous areas. I am very grateful to so many."
Kerry Phelan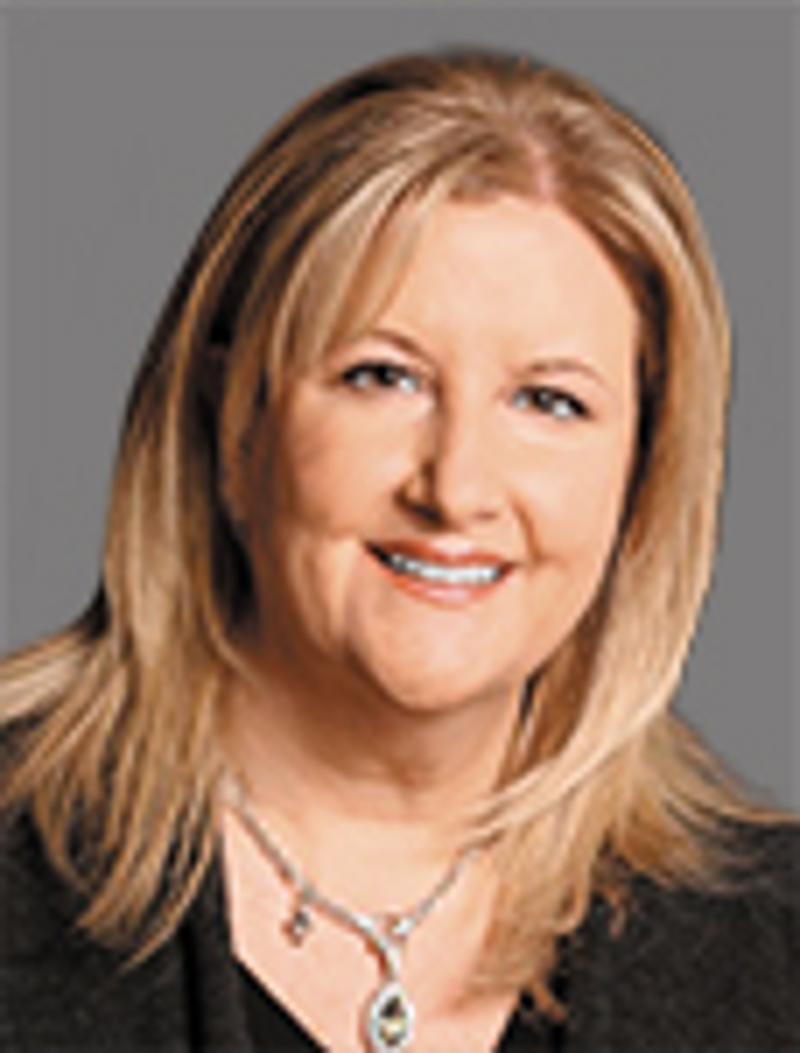 Kerry Phelan, president, global franchise management, Lionsgate
Kerry Phelan, who currently serves as president of global franchise management at Lionsgate, wasn't always known for her work in the entertainment industry. She actually spent the first half of her career in the toy industry, working in numerous brand marketing positions at LEGO Systems before starting her first "true" licensing position in 2000 at Lucasfilm.
"Receiving a call from Howard Roffman asking if I would consider joining the Lucasfilm team to work on the
Star Wars
brand shifted my career from toy product marketing to entertainment brand licensing–and presented me with a wonderful challenge, while still working on two brands I loved. The fundamentals I learned during my time [with LEGO] were invaluable, and I went on to apply those brand management skills to the licensing business in the entertainment industry."
During her time with Lucasfilm, Phelan oversaw the domestic licensing business for
Star Wars
and later expanded her role to oversee the company's worldwide licensing program.
In 2005, she joined Pixar to start the studio's consumer products division, prior to its acquisition by Disney. Phelan worked on both
Cars
and
Ratatouille
before stepping down to head up DreamWorks Animation's worldwide consumer products and retail development division.
At DreamWorks, Phelan worked on the iconic
Shrek
and
Madagascar
franchises, as well as launched new franchises including
Kung Fu Panda
and
How to Train Your Dragon
. During her tenure, she also developed a retail-tainment program at Walmart for the first
How to Train Your Dragon
film.
"In 2014, I met Tim Palen, chief brand officer at Lionsgate, and was so inspired by his vision for the future of the studio's brand and franchise initiatives and his plans for building a franchise management division that I immediately wanted to be part of it," says Phelan. "In my current role, our team looks to find ways to extend our content into new business areas that will drive incremental value for the studio and deepen consumer engagement with our brands."
After three years with the entertainment studio, Phelan has created a variety of programs spanning brand partnerships, consumer products, live shows and location-based entertainment for brands including
The Hunger Games
,
La La Land
,
Wonder
,
John Wick
, "Mad Men," "Orange is the New Black," Starz's "Ash vs. Evil Dead" and more.
Although Phelan has showcased her expertise on a raft of entertainment brands, the industry veteran isn't planning to go anywhere in the near future.
"There is no 'next' beyond Lionsgate," says Phelan. "I love what I'm doing and who I'm doing it with. When you're fortunate enough to find that combination, you don't change it."
Maca Rotter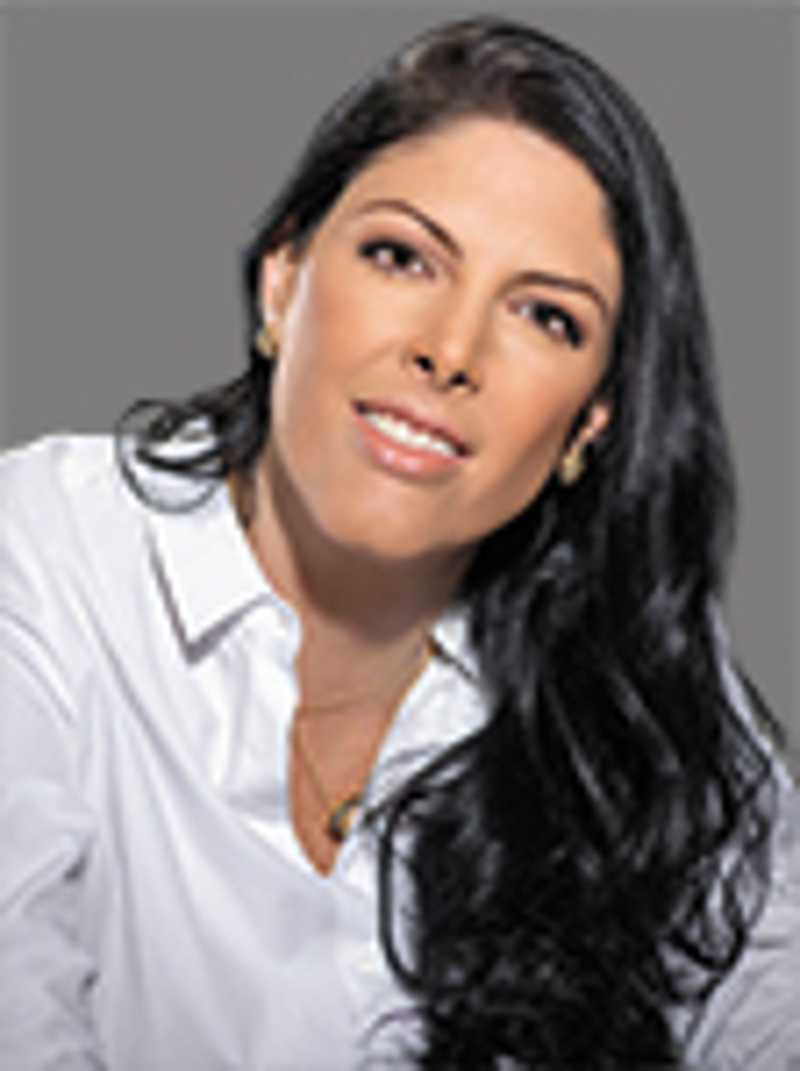 Maca Rotter, president and chief executive officer, La Panadería Licensing and Marketing
Maca Rotter brings 23 years of experience to the world of licensing, most recently founding La Panadería Licensing & Marketing, a firm based in Mexico.
Rotter spent a majority of her career at Televisa, managing the consumer products business for more than 17 years. While serving as managing director, Rotter grew the market share for major worldwide properties in Televisa's portfolio such as "El Chavo," helmed the launch of the first-ever licensing program for the teen live-action series "Rebelde & RBD" and produced the series "El Chapulin," a breakthrough in her career. Rotter also managed the kids strategy for Televisa, its productions and co-productions, as well as programming for the "only existing slot for preschool in the country," she says.
"Being a very small business in a very big corporation always presented a challenge to succeed, to demonstrate the importance and relevance of the strategies at retail for each brand and that they created a beneficial marketing cycle," says Rotter of her work at Televisa. "But the growth of the division's income every year and its outstanding results managed to create the confidence in the business, the commitment from the team and drive the passion to achieve the goals budgeted for the business year-over-year–it did the magic."
In 2011, Rotter was foundational in creating Univision Consumer Products in the U.S., after Televisa acquired a major stake in the company. There, Rotter expanded representation for Univision beyond North America, bringing the business into Latin America and Europe, where it achieved double-digit growth year-on-year, she says.
Rotter also founded and remains active in Promarca, Mexico's licensing association, and was chair of LIMA's board of directors in 2015.
Rotter is also an author, and published the first-ever Spanish-language handbook on licensing and merchandising in 2014. A second edition was published this year.
Now, Rotter is the president and chief executive officer of La Panadería, which "bakes brands" and represents properties from Televisa, Entertainment One, Moose Toys, Sesame Workshop and Animaccord, among others.
"Now I own the dream with those who dream it," says Rotter, as she "walks the walk" with her "partners in crime" Jessica Juseppe and Alejandra Mier. Rotter takes pride in the fact that La Panadería is comprised of 70 percent women, but each of her employees "share the same commitment to make La Panadería a meaningful workplace every day."
"Now, after founding La Panadería and keeping the support from Televisa and the partners of the brands we represent, the goal is to become a leader in the market, to deliver the results we have promised and to give back the confidence of everyone that trusted in our capabilities," says Rotter.
For Rotter, the accolades keep coming. She has been named one of the Top 100 Mexican Women in Business by
Expansion
eight times, and in 2015 was named one of "14 Women to Watch: Mexico" by
Ad Age
.
Miki Yamamoto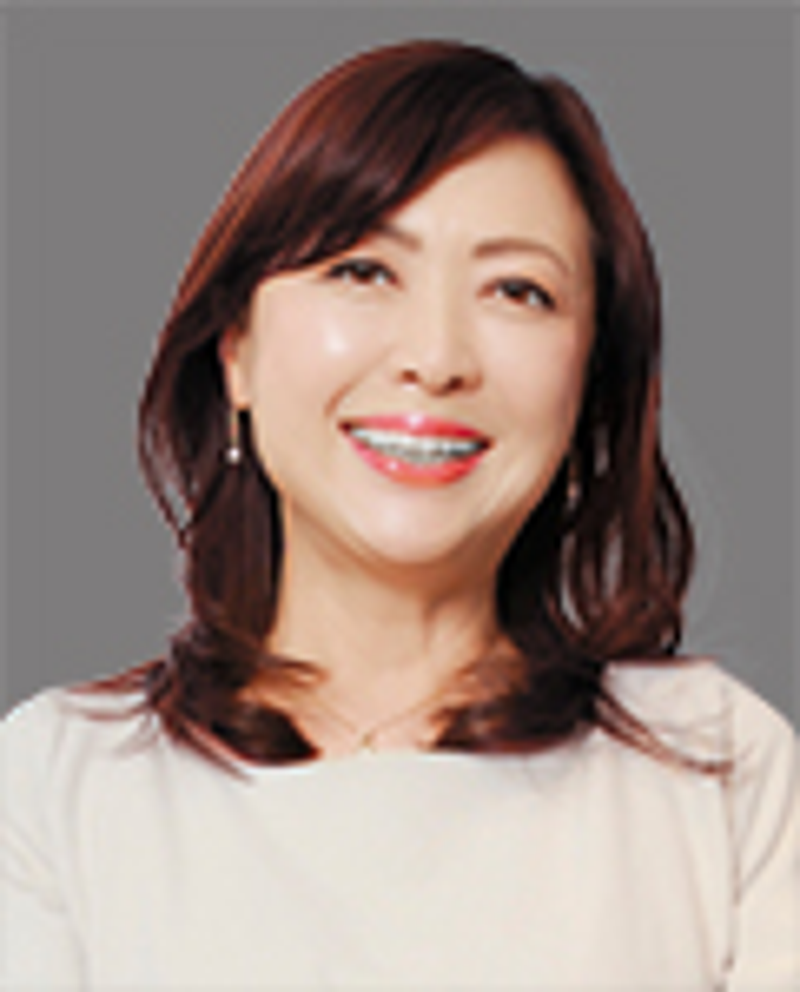 Miki Yamamoto, senior vice president, Asia, IMG Licensing
At the turn of the century, Miki Yamamoto joined IMG to develop its sports licensing portfolio in Asia. Seventeen years later, Yamamoto has proven to be a powerhouse player, and now serves as the company's senior vice president of its Asian licensing business, managing a variety of IPs spanning sports, corporate trademarks, fashion, lifestyle and entertainment.
"Since joining IMG, I've played an integral role in expanding the company's traditional sports clients in Asia, such as Major League Baseball, Arnold Palmer and The Open," says Yamamoto. "Furthermore, I have diversified and expanded IMG's Asian licensing business to cover entertainment and lifestyle clients including Twentieth Century Fox, Media Rights Capital, MGM, 'Sesame Street' and American Greetings."
Yamamoto's credentials span far beyond IMG, however. She began her career in 1989 working with the Peanuts brand at United Media. There, she developed a variety of unique licensing programs in Japan, including Snoopy Town and the Snoopy Anniversary Exhibition. After United Media, Yamamoto moved onto Calvin Klein, where she managed more than 200 retail locations in Japan, as well as high-end licensing programs in categories such as home and fragrances.
Yamamoto has also developed a number of creative, experiential endeavors, many of which have shaped her career.
"I've always been creative in business development and, in particular, in successfully integrating Western properties into Asian culture and vice-versa," says Yamamoto. "I developed an MLB café concept in Japan to provide Asia-based audiences the opportunity to experience the game without traveling to the U.S. I also helped create café concepts for various U.S. entertainment properties such as 'The Simpsons' (30 cafés in China) and 'Sesame Street' (two in Japan), in addition to connecting them with high-profile fashion brands to launch lifestyle apparel collections.
Another highlight: Yamamoto developed retail partnerships with top department stores including Lane Crawford to set up pop-up stores for
Playboy
.
While her accomplishments have been remarkable thus far, Yamamoto, like everyone in business, faces new challenges and has had to look to new ways to grow the brands and properties she represents.
"The retail situation in Asia (and globally) is rapidly changing and consumers are increasingly savvy, demonstrating a deep understanding of the value of their products," says Yamamoto. "Simply placing logos or characters on products no longer attracts customers. This means we have to be more creative in how we present our brands to consumers and retailers in order to offer something special and unique."
Rosa Zeegers
Rosa Zeegers, executive vice president, consumer products and experiences, National Geographic Partners
Marketing, and by extension licensing, was not the path Rosa Zeegers set out on as a recent college graduate. In fact, Zeegers saw herself as a teacher.
Armed with an M.A. in medieval German literature, it was a chance encounter with a business economics professor that set Zeegers on a new course, and one that ultimately took her around the world, building out an impressive resume, rife with achievements.
"I discovered that I loved marketing–the combination of strategic thinking, creative execution and rolling up your sleeves and making money out of it is what I still love to do today," says Zeegers.
Zeegers took her first professional role at Unilever, where she spent eight years in its marketing department, learning the ins and outs of the business across the company's stalwart brands.
But it can be argued that Zeegers rose to prominence and "got her spot at that grown up table" at airline KLM, which was undergoing a massive shift in its business model as a result of industry-wide deregulation. In Zeegers, KLM found whitespace in the marketplace and, under her direction, developed a brand positioning for the airline, identifying new target consumers that would ultimately revolutionize the way business people travel still today.
"In those days, life was pretty simple," says Zeegers. "If you traveled for business and were from a large corporation, you traveled in first or business class. If you traveled for leisure, you traveled in economy. But there was this growing segment of young entrepreneurs and companies that were cost-conscious and that did not want to pay the enormous amount of money for a first or business class ticket, but they were willing to pay for a few extra key things, which is how we launched KLM Comfort, or economy plus. KLM was the first to do so in the industry, and now it is a widely adopted across all airlines."
The moment was pivotal in Zeegers career, and opened up even more doors and opportunity, not only in Europe but around the world, as well.
Following KLM, Zeegers shifted over to Mattel, where ultimately she found herself as vice president of licensing for the European girls' market, and where Zeegers got her crash course in licensing, falling in love with the business mode along the way. Fifteen years later, Zeegers went on to head global licensing for Mattel brands. During Zeegers' tenure, Mattel launched new flagship brands like Monster High; opened up new markets, territories and categories; and oversaw Barbie's 50th anniversary, which was transformative in the brand's positioning.
Now, Zeegers finds herself in yet another influential role in yet another new business category.
"Frankly, I think I am in a pivotal moment now," she says, in regards to her current role as executive vice president, consumer products and experiences, National Geographic Partners. "The National Geographic brand has been unleashed from its non-profit context, which allows us to go out into the market proactively with this brand that is iconic, big, with a wide reach and awareness, that is, on top of all of that, on an extremely relevant mission. It is ready for growth, and we are able to do so. The brand has the power to change the world."
In Memoriam: Jennifer Richmond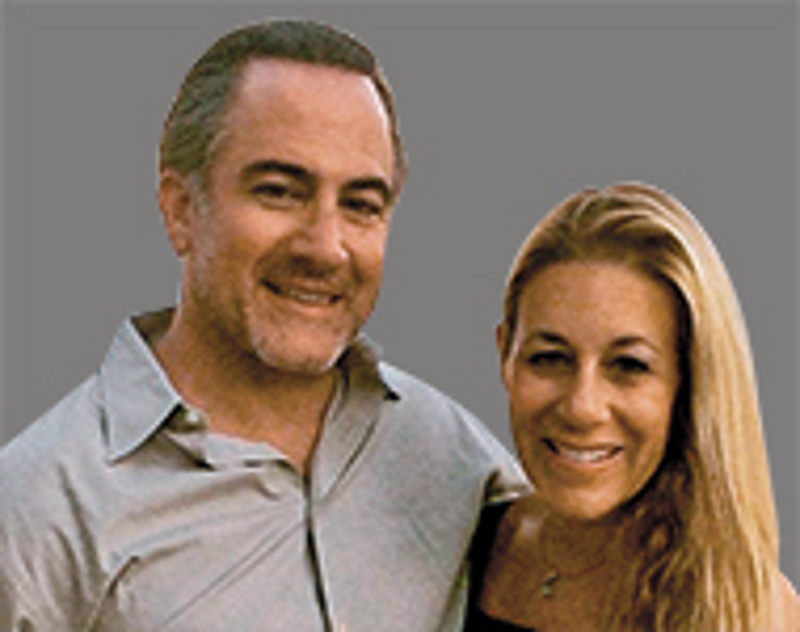 Richmond was a long-time member of the licensing community, beginning her career at Tyco Toys in 1993. Over her career, she held several senior brand manager positions with Empire of Carolina and Equity Toys, before joining Jakks Pacific as director of marketing and licensing in 1999. During her tenure, she was promoted to serve as the company's vice president of marketing and licensing before taking on the role of senior vice president of licensing and media.
Most recently, Richmond served as the managing director at Richmond Management Group. While with Richmond Management Group, she assisted in brand acquisitions, brand development, deal and contract negotiations and long-term management of licensed products and programs.
Janice Ross, head of global licensing at American Greetings Entertainment, was a long-time friend of Richmond and stated:
"Jennifer lived her life boldly and authentically. She created meaningful and long-lasting relationships with so many people, both personally and professionally. Her friends were touched by her giving nature, her genuine sense of caring and her eternal positive outlook. Her most cherished relationships were with her amazing husband, Andy; her extraordinary daughter, Bianca, who was truly the light of her life; and their family of animals. To have known Jennifer is to have loved Jennifer."
She is survived by her husband, Andy, and her daughter, Bianca.
Read more about:
Subscribe and receive the latest news from the industry.
Join 62,000+ members. Yes, it's completely free.
You May Also Like
Loading..