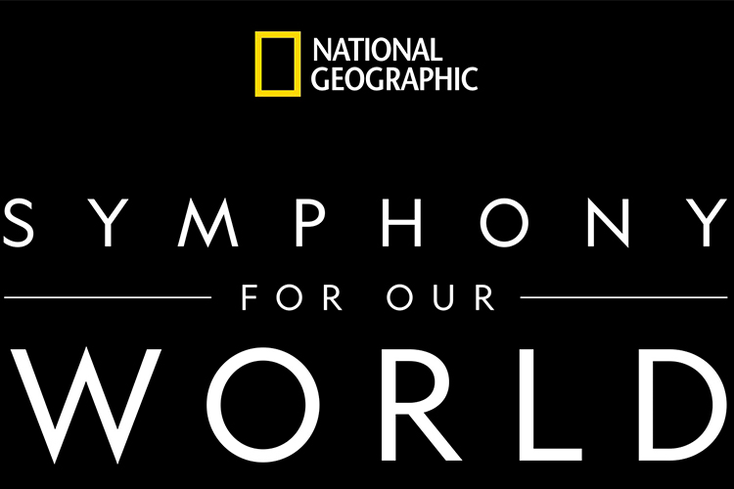 National Geographic Partners continues to build on the momentum it has gained in the past few years. With a new leader at the helm and an expanded consumer products team, the company is leveraging the Nat Geo brand in new and exciting ways in the coming years.
Gary Knell, who took the helm of the global joint venture between 21st Century Fox and National Geographic in March, is no stranger to licensing having spent 22 years at Sesame Workshop, 12 of which as president and chief executive officer, as well as previously holding the position of president and CEO of the National Geographic Society, where he oversaw the organization's non-profit activities in science, exploration, education and media innovation. Now overseeing National Geographic television, print and digital assets and related activities in travel and consumer products, Knell has a deep understanding of the brand.
Knell and Rosa Zeegers, executive vice president of consumer products and experiences, National Geographic Partners,
are proving to be the team to watch. Zeegers, who joined two years ago, has significantly extended the brand's reach since she began overseeing the company's global licensing, merchandising, travel, location-based entertainment and National Geographic Live businesses.
"I think there's a strategic set of lifestyle attributes to the National Geographic brand that Rosa and our colleagues have begun to rediscover," says Knell. "National Geographic is a 130-year-old brand with universal name recognition and, at a time when it is hard for media brands to avoid polarization, it stands for universal values of creativity, curiosity and discovery. It's a true global brand that travels around the world. The network is seen in more than 170 countries and we have more than 80 million Instagram followers. It's also a very wide brand that appeals to different age segments, from Nat Geo kids up to older folks who are rediscovering our work through adult learning. The yellow border is a powerful icon that has been built over decades."
The trick, says Knell, is to identify appropriate world-class partners that understand and respect the heritage of the iconic brand and can express it in ways that doesn't lessen its hard-won cachet.
"It's important that products live up to the brand expectation," says Knell. "It's hard work to find partners who can do that, and we're very selective when choosing companies to work with."
Zeegers, Knell and their team of global experts are up to the task and have been working with licensing agency IMG to identify appropriate partners.
Deals signed last year are now being launched, including a partnership with premium luggage manufacturer Eagle Creek for a co-branded line of explorer travel bags that will hit stores this month. Hiking footwear company Dachstein recently launched a shoe in retail locations in Germany and France, and will add a complete hiking footwear collection next year to be worn by several European explorers who are sponsored by National Geographic.
"The ability to tap into our network of explorers makes us truly authentic and differentiates us in this category," says Zeegers.
Since funding research is a key differentiator for the organization (27 percent of all proceeds are directed back to the National Geographic Society in the form of grants and scientific funding), the team recently launched a "Your Purchase has Purpose" campaign that will be executed across every retail touchpoint, from hang tags on apparel to shelf-talkers, to let consumers know that whenever they purchase a National Geographic-branded product, they are directly funding scientific research.
National Geographic is aggressively growing existing partnerships with The Nature Company and iP2Entertainment. Based in Korea, retail partner The Nature Company has been expanding its National Geographic concept doors count from 22 locations last year to 45, and plans to roll the concept out to other parts of the world.
Entertainment partner iP2 kicked off its Ultimate Explorer indoor family exploration centers in China this year.
"Each of these entertainment centers features 18 different attractions based on National Geographic's content geared toward families with school-aged children, ages 5 to 12," says Zeegers. "The plan is to open two in locations in China, one in Kuwait, one in Italy and two in Mexico."
Amplifying consumer reach with immersive experiences is a key component of the team's strategy, and National Geographic and SPE Partners teamed up to produce National Geographic Encounter Ocean Odyssey, a first-of-its-kind immersive family entertainment experience that transports audiences on an undersea journey from the South Pacific across the ocean to the west coast of North America, it debuted this fall in Times Square in New York City.
"This is entertainment with a purpose," says Zeegers. "The show totally transports people while it educates them about the ocean and inspires them to take a pledge to help preserve the ocean. We're already at 90 percent of our years' planned volume Celebrities have visited us, and we have future locations in the works."
On Earth Day, National Geographic premiered "Symphony for Our World," a 90-minute live orchestral performance, with groundbreaking imagery and storytelling from 130 years of National Geographic history matched in perfect synchronization with instruments and choir that was presented in concert venues around the world. A co-production with Jason Michael Paul Entertainment and featuring an original symphony created by Bleeding Fingers Music, a company co-founded by Academy Award-winning composer Hans Zimmer and Steve Kofsky, the debut performance was also timed to an hour-long special television event that debuted on National Geographic WILD in 140 countries.
National Geographic named live entertainment merchandise and production company The Araca Group as its e-commerce partner to improve its customer experience across all touchpoints and also develop apparel, accessories and stationery products based on National Geographic's tentpoles and franchises.
One of the team's most exciting developments is the fall launch of Explorer Academy, a series of seven fact-based fiction books full of adventure, real-world science and code-breaking that focus on a diverse set of characters faced with National Geographic-like missions. The series will tie-in to iP2 Family Entertainment Centers, where visitors can live out the storylines.
"We truly believe this is a story that is a perfect match for the National Geographic brand and is incredibly relevant for our target consumers, kids 7 to 12," says Zeegers. "Our intention is to build out Explorer Academy into a true franchise with a digital component, gaming component and full consumer product component, which we plan to launch in fall 2019."
The organization's global initiative to significantly reduce the amount of single-use plastic polluting the ocean has created new licensing opportunities as well. As part of the initiative, National Geographic is creating a consortium of brands with the shared goal of creating a global, high-impact sustainability program.
"We believe that every brand and company we bring to the consortium will have its own contribution to make," says Zeegers.
The North Face, a brand whose core values are a natural fit with National Geographic, has signed on as the inaugural partner for the project.
"We're kicking this partnership off by custom-producing a co-branded product range that will be available this month, the same time that
National Geographic
magazine will have a plastic theme and come for the first time in a paper wrap," she says. "This initiative with The North Face is not a one-off, it's a strategic long-term partnership."
Also new is the launch of four new National Geographic Kids' trivia games for Amazon Alexa based on the National Geographic hit book series Weird But True, which has sold more than 7 million copies and is celebrating its 10th anniversary this year. National Geographic's trivia games Funny Fill-Ins, This or That and Name that Animal round out the new offering.
"We know that artificial intelligence is one of the fastest-growing market segments projected to have 1.6 billion active users by 2020 and we believe this is a fast-growing segment for us. This is a perfect match for us to inspire a new generation of explorers," says Zeegers.
The organization is also teaming up with footwear manufacturer Clarks on the launch of a desert boot in April 2019, followed by the launch of a full footwear collection inspired by The National Geographic Photo Ark project. Led by photographer Joel Sartore, Photo Ark is a multi-year effort to document every species living in zoos and wildlife sanctuaries, and was founded to inspire action through education and help save wildlife by supporting on-the-ground conservation efforts. The traveling exhibit component of the project has toured globally.
"We developed not only a style guide based on the collection, but a range of collectible hang tags made from durable but sustainable materials that contain facts about the different animals," Zeegers says.
The Photo Ark collection will be expanded to additional consumer product categories including apparel, stationery and home products, to name a few.
National Geographic has also recently signed a new deal with Mattel for a launch timed to New York Toy Fair 2019.
"We believe this is a long-term sustainable brand that will truly do what National Geographic is best at–inspiring the next generation of explorers," says Zeegers.
Read more about:
Subscribe and receive the latest news from the industry.
Join 62,000+ members. Yes, it's completely free.
You May Also Like
Loading..