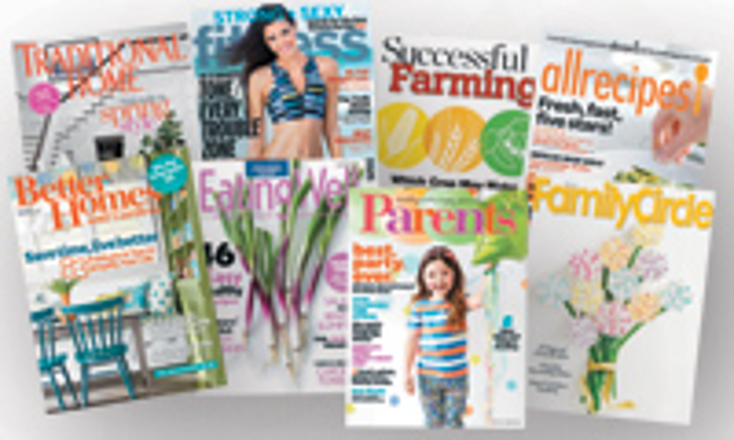 With the huge scope and success of its Better Homes and Gardens brand, Meredith has solidified the foundation of its licensing efforts and is looking to expand its other brand franchises into similar lifestyle programs targeted to its core audience of active moms and women.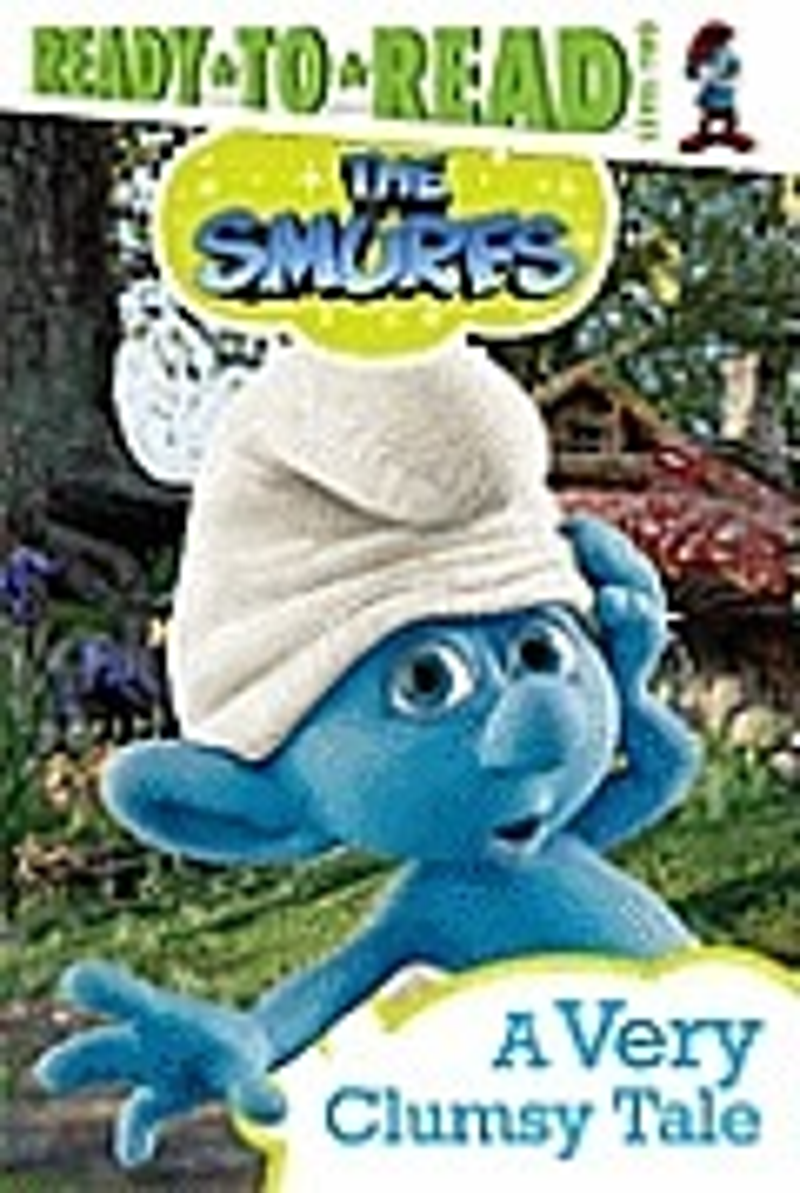 Stephen Lacy, chairman, president and CEO, and Elise Contarsy, VP, brand licensing, Meredith Corporation
Based on the heritage, reach, penetration and popularity of its publishing titles, media and marketing leader Meredith Corporation has developed a major strategic initiative and business in brand licensing as part of its diverse 360-degree approach that includes traditional print publishing, local TV, digital, mobile and custom marketing.
The venerable company, which was founded in 1902 with a specialty publication for farmers called
Successful Farming
that is still published today, touts a leadership position with women in lifestyle areas that include home, family, health and wellness, food and self-development. Meredith's portfolio features 20 major circulation magazines published annually that include
Better Homes and
Gardens
,
Parents
,
Family Circle
,
Traditional Home
,
Family Fun
,
Fitness
,
More
,
American Baby
,
Every Day with Rachael Ray
,
Eating Well
and
Siempre Mujer
, along with more than 120 niche titles including
Refresh, Elegant Home, Decor
,
Wood
and
Kitchens & Baths
. It also has a strong digital presence that includes Allrecipes.com, which was acquired in January 2012. Its core magazines have a combined circulation of 30 million, reaching a total of 100 million women in the U.S. Meredith's titles are also distributed in nearly 60 countries including more than 25 licensed local editions in Australia, China, Indonesia, Italy, Russia and Turkey.
With a corporate commitment and understanding of brand development and extensions, Meredith Brand Licensing has not only grown consistently over the past few years, but has a multitude of potential new opportunities on the horizon in various industry sectors that bode well for continued growth and expansion into the foreseeable future.
"From a corporate or shareholder perspective, it's really about a revenue diversification strategy causing us to be less dependent on advertising and really more engaged with the consumer audience and serving them and having our revenue stream evolve in that direction," says Stephen Lacy, chairman, president and chief executive officer, Meredith Corporation. "But the more important strategy on the front end is tied to broadening service journalism to other consumer connection points. And that's why I look at these licensing relationships as broadening our consumer connection and making our brands a bigger part of 'her' life day to day."
Led by its flagship title
Better Homes and Gardens
which is celebrating its 90th year, Meredith Brand Licensing has experienced substantial growth over the past several years, reporting that retail sales of licensed products worldwide hit $16.7 billion in 2013, making it the No. 3 licensor in the world, according to
License! Global's
exclusive Top 150 Global Licensors report. (See "MEREDITH".)
"We conduct a tremendous amount of research from a service journalism perspective on the 100 million women that we serve at Meredith every month. The core objective is to cause her to be excited and to take action. This distinguishes
Better Homes and Gardens
and other titles from all the other forms of service journalism," explains Lacy. "We provide inspiration that causes her to take action, for example, when women say, 'I want to redecorate the master bath... I want to turn my deck into an outdoor living space... I am going to have the family over for Passover or Easter dinner.' We always got her to take action, but for years we didn't help her execute against that action.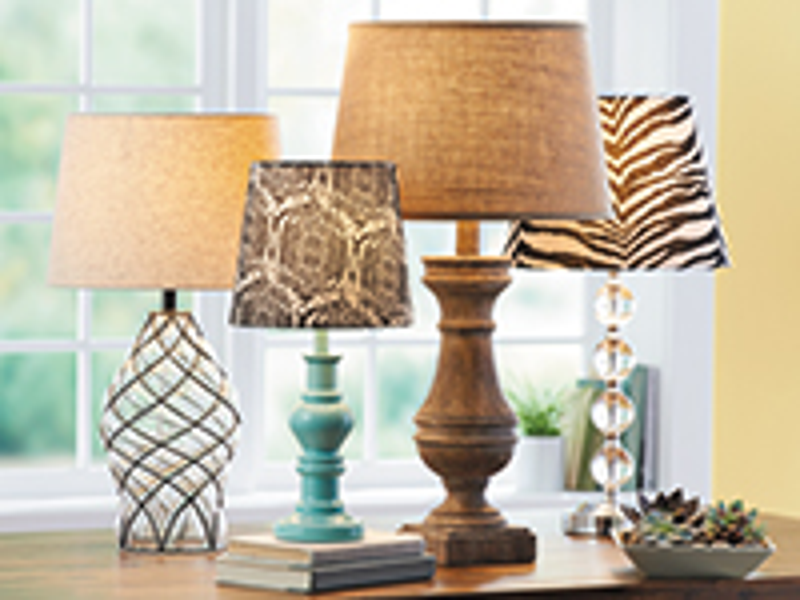 "With our licensing activities–because our creative people are involved in the color selection, look and feel of the products–we are now able to extend that service from a brand perspective to actions based on our inspiration," Lacy emphasizes.
At present, Meredith's largest licensing initiatives extend the Better Homes and Gardens brand primarily into retail and real estate. Partnerships and programs in place include:
Walmart

–The Better Homes and Gardens products are merchandised at more than 3,800 stores at the world's largest retailer throughout the U.S. The products range from seasonally driven products in all major home and gardening categories to linens, towels and home décor.

Realogy Corporation

–Realogy, the leading residential real estate franchise system, licenses the Better Homes and Gardens brand. The partnership, which launched in 2008, now has 260 offices in 26 states and is represented in total by more than 8,500 sales professionals.

FTD

–Fresh floral bouquets are offered in more than 50 Better Homes and Gardens-branded arrangements.
The Walmart program is a highlight for the brand, and expansion for the brand began seven years ago with less than 600 products. It has now grown to encompass more than 3,000 SKUs including patio furniture and accessories, home décor, bed and bath, window treatments, candles, wax warmers and lighting.
"Walmart has gone through a few changes in its brand strategy, which has evolved from a style-based strategy in which they had also tried to launch a couple of private brands–Canopy and Home Trends," says Elise Contarsy, vice president, brand licensing, Meredith Corporation. "Walmart simplified its strategy into 'good, better, best.' Mainstays is good, and Better Homes and Gardens is their exclusive brand in the mid-price point, which is really where we want the brand to be.
"We try to help bring that frequent customer into the store, and that is one of Walmart's key initiatives–to get that crossover traffic between grocery and general merchandise," she adds, pointing out that the Better Homes and Gardens audience overlaps significantly with Walmart shoppers.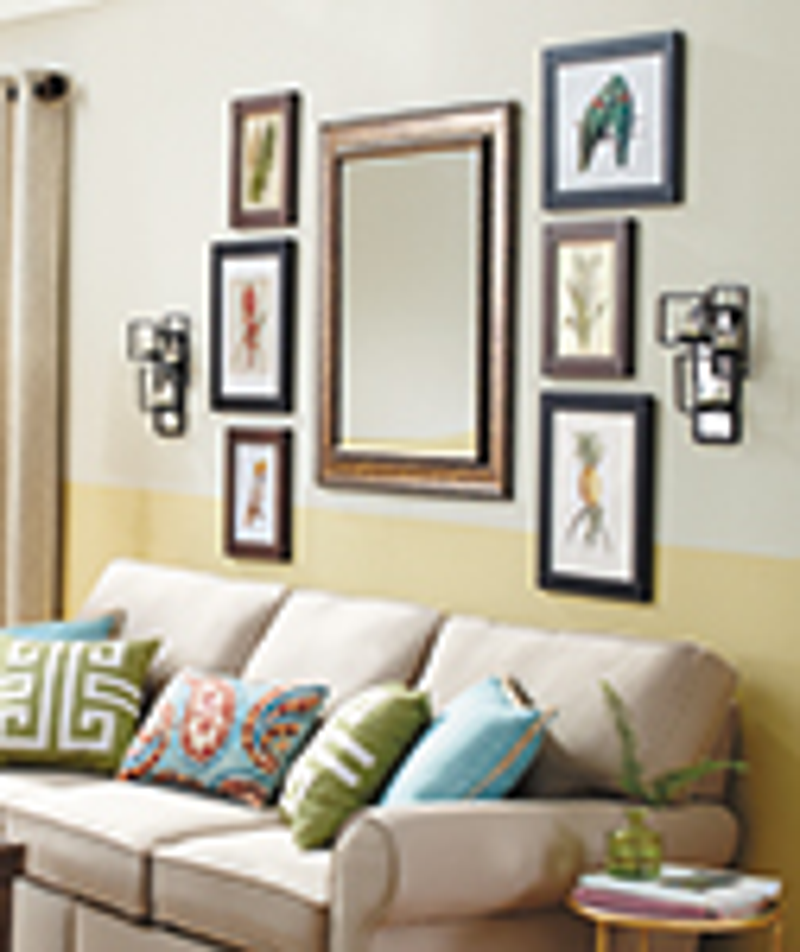 "We have a very endearing audience, and their homemaking opportunities tend to be their hobbies and what they do for fun on the weekends," says Lacy. "It's aspirational but obtainable, and the products at Walmart help them satisfy that inspiration. The Better Homes and Gardens consumer is a critical point as traditional competitors tend to be coastal and we tend to be much more mainstream and that works perfectly with where the Walmart distribution is. The other critical component of the Better Homes and Gardens consumer is that it is the home-owning population."
A major promotional initiative with Walmart is the seasonal circular devoted exclusively to Better Homes and Gardens featured products. The Fresh Start for Summer 12-page circular, was released this month and not only reflects the breadth and scope of the program, but also the design and creativity.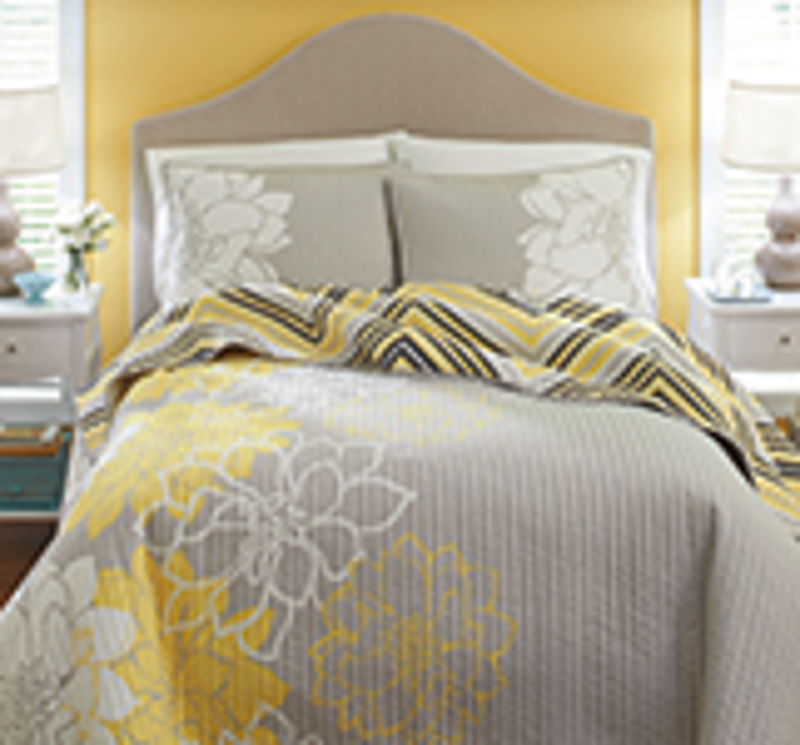 "We support our partner on the front end and we give them a lot of insight as to what we learn from our consumers," says Contarsy. "They source and merchandise the products, and then on the back end we provide support across all the Meredith media channels."
Contarsy says that Meredith has created some innovative co-branded advertising in which a consumer product advertiser like Kraft is connected to Better Homes and Gardens tabletop products at Walmart. In addition, she points out that Meredith conducts editorial product showcases bringing all its editors together on a quarterly basis for an internal event in which all the new licensed products are displayed.
"We are very clear that we have to earn placement with the editors. You can buy ad pages, but you can't buy editorial placement," she says.
According to Contarsy, Realogy, the largest franchisor of real estate brokers in the U.S. including Century 21, Coldwell Banker, ERA and Sotheby's, recognized that it had the opportunity for a lifestyle brand that was positioned more broadly than its other franchises.
While Meredith Brand Licensing continues to expand and strengthen its existing partnerships for Better Homes and Gardens, it is aggressively, but cautiously, looking to expand its other franchises, in particular the parenting and food categories.
"From a life stage perspective, we made a series of acquisitions around our customer's very critical role as a mother led by the Parents brand," says Lacy. "It is the largest brand that speaks to her role from the time she brings that baby home from the hospital to the time that child is in elementary school. The strategic perspective and critical decisions that you make–such as getting a stroller, and the fact that regardless of your income level you outspend when bringing your first child into the home–this whole area is really ripe for our next big expansion as it relates to Parents brand.
"I sat in gray metal chairs at Walmart headquarters for 10 years, and in order for a SKU to get into retail, one has to come out of retail,'' Lacy continues. "We have been prospecting in the parents space, and I am confident that we will see brand licensing happen over a period of time. We will make that happen because it fits so perfectly with our portfolio and a very engaged mother."
Another key area that Lacy and Contarsy have identified for brand extensions is food, based on its Allrecipes.com franchise, which it acquired from Reader's Digest Association two years ago.
"Across the Meredith portfolio, in every one of our brands, we provide content related to food," says Lacy. "This is mom and its Tuesday night and she has to make dinner happen in some way, shape or form for her family. Food is the underpinning, and now with proper execution, there is a place for Allrecipes as it relates to daily advice for our very large female audience."
"Programs often fail when you go off a brand strategy... We are very selective and turn down more things than we do," he says.
Lacy also sees another opportunity to expand the Better Homes and Gardens home program to Walmart in Mexico.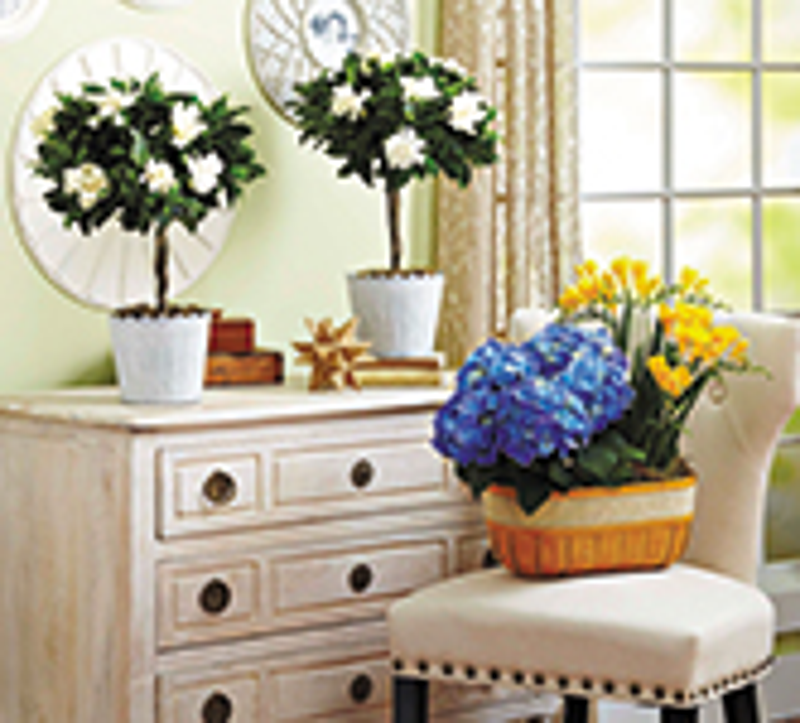 "It's everything about what helps the home function and stand up," she says. "We are starting to look at HVAC, roofing, insulation, pilings and virtuous ceramic, so we think there is a positioning for BHG in the function aspects of the home with suppliers targeting the contractor/distribution network."
In addition to Parents and Allrecipes, Meredith Brand Licensing will also be looking to expand its other brands including Family Circle, Eating Well, Traditional Home and Fitness.
In summary, Contarsy says there are three key points to Meredith's brand licensing strategy: "Maintaining and growing businesses that are in place today, expanding the business to our broader portfolio and the Bones of the Home strategy."
"Our business is about providing inspirational content in a platform agnostic way to 100 million unduplicated American women every month," says Lacy.
"As a brand extension strategy, we are looking for ways to make our brands a bigger part of her day-to-day life, and we are looking for ways to execute her own inspiration. I am very confident that the Realogy relationship, which is more in its infancy, will continue to grow and is a huge opportunity for us and for our home category of business locally across the U.S. I believe we will be successful at getting a start at retail as it currently relates to our parenting activities. And with the underpinnings of the Allrecipes brand, we will be able to create a partnership as well," Lacy concludes.
Read more about:
Subscribe and receive the latest news from the industry.
Join 62,000+ members. Yes, it's completely free.
You May Also Like
Loading..