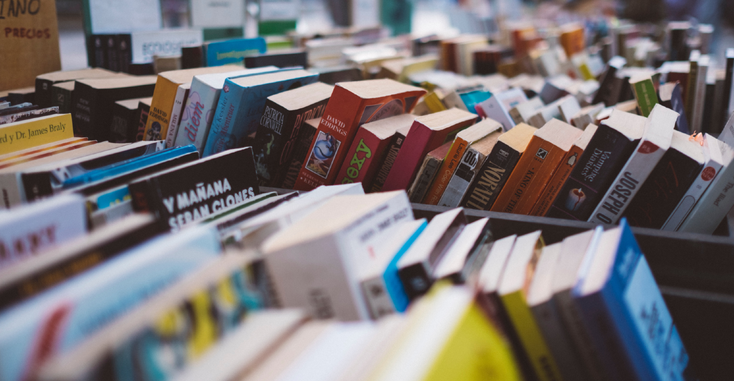 Reading is fundamental. It's a saying that has taken on a whole new meaning as millions of people around the world hunker down at home to help flatten the curve of the COVID-19 pandemic. As nearly everyone is spending more time in isolation, many have turned to books to help stave off boredom and stay engaged.
Online sales of books are up globally. In the U.K., British book retailer Waterstones told 
 that it had seen a 400% rise in week-over-week online sales. Bookshop.org, an online retailer that lets consumers buy print books directly from independent shops, also told 
 that it has seen sales jump from $4,000 to $140,000 a day during the lockdown.
One of the most popular book categories during the last few weeks has been educational kids' books. The rapid rise in school closures around the world has led families to pick out informative books to keep their children engaged while stuck at home.
In mid-March, the NPD Group found that sales of juvenile non-fiction education,
reference and language books in the U.S. had 
 versus the same period in 2019. Bestsellers for the category included books that cover the topics math, language arts, puzzles, sticker books, word games, geometry and study aids.
The trend continued into the licensed book industry. The NPD reported that juvenile licensed book sales were up +7 percent over the four weeks ending March 28. In total, the vertical scored 5.1 million-unit sales throughout that period. Top licensed properties over that time included Dr. Seuss, Brain Quest, and National Geographic.
Despite strong demand, physical bookstores have closed in mass around the world. The closures have challenged many brick-and-mortar booksellers that can no longer keep their doors open in the face of the pandemic. Due to the increased demand for books and challenges that arise from closures, many retailers are taking on the challenging position of pushing governments to consider bookstores an 
 during quarantine measures.
In absence of these measures, publishers are working to provide financial support to independent book retailers struggling with shop closures. Book publisher ABRAMS and the Book Industry Charitable Foundation launched its #HELPABOOKSELLER campaign to raise more than $100k to help booksellers in the U.S.
The campaign sees AMRAMS donate at least half of the $100,000 and are encouraging its authors, vendors, partners to help fulfill additional donations. Authors that have given to help with the campaign include Jeff Kinney (
Diary of a Wimpy Kid
), Henry Winkler (
Alien Superstar
) and Laura Prepon (
You & I, as Mothers
).
"As brick-and-mortar stores shutter to slow the spread of the virus, booksellers are suffering in a very real way," says Kinney, author, 
The Diary of a Wimpy Kid
 series. "The term 'nonessential business' is part of our vernacular now, but this crisis has caused us to reflect on just how essential bookstores, and their knowledgeable staffs, are to the community. We need to ensure that booksellers can make ends meet during this uncertain and difficult time. I'm proud to work with my publisher, ABRAMS, in this effort."
During our current times, books have continued to show that they are vital for personal enrichment and education. As many of us look inward during this time of isolation, it's clear that books will always play a crucial role in our lives during times of struggle and beyond. While perhaps not 'essential,' books will forever be considered fundamental to consumers around the world.
In February, 
License Global
 was at New York Toy Fair at the Javits Center in New York City. Aside from toy trends, the COVID-19 pandemic, which was affecting China at the time, was
. Many licensees and licensors talked about factories shutting down and whether orders would arrive at all, never mind on time. 
Among the attendees at NYTF was a small business owner who goes to the event year after year to place orders for its novelty shop. This year, however, the small business owner would only work with vendors who had stock currently in their warehouses.
Now, NYTF feels like a lifetime ago. We're all self-quarantining. Our homes are now satellite offices and schools. The Javits Center, once a venue for many trade shows and live events, has 
 into an emergency hospital taking in patients stricken with COVID-19. Staying indoors is our new normal. 
So, how are we biding our downtime? With activities, namely, board games. (Coincidentally, this was one of the trends discussed on the NYTF show floor.)
Gaming companies have shown an 
 during the pandemic. According to 
, total toy sales in the U.S. increased by 26 percent in the week ending March 21, with the fastest-growing categories being games and puzzles (up 228 percent); building sets (with an increase of 76 percent); and arts and crafts (up 70 percent). Sales of outdoor and sports toys grew by 20 percent.
"Board games are a perfect fit for families looking for educational, fun and smart entertainment at home while staying safe," says Darren Kyman, senior vice president, business development, Asmodee Entertainment. "Sales are increasing for both, while digital board games naturally benefit from their dematerialized online distribution. We see impressive growth in both sales and playtime, reaching historic highs for digital board games across all platforms: mobile, consoles and PC." 
Some companies are offering free activities online. There's the Mattel Playroom, where parents can access online games, coloring books, videos and apps to keep children entertained. BuzzFeed's Camp may have closed its kids' retail experience for the time being, but it is releasing a 
 online every week. 
Let's hope that small businesses at NYTF helped families pass the time while keeping their stores running as well. Whether it's playsets, puzzles or board games, family-friendly activities are needed now more than ever during this time of our lives. We can all use a little fun with our loved ones, if only for a moment. 
To read more of 
License Global
's coverage on how the COVID-19 pandemic is affecting licensing, visit our 
 for the latest news.
Subscribe and receive the latest news from the industry.
Join 62,000+ members. Yes, it's completely free.
You May Also Like
Loading..