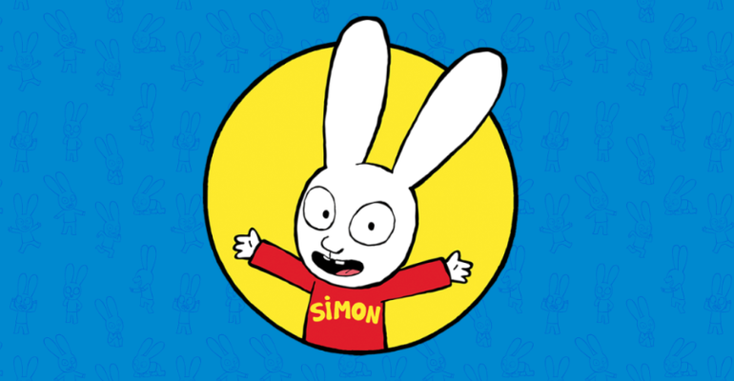 GO-N, an international animation production company, has gained popularity over the years with multiple properties including "Zip Zip" and "Simon."
GO-N Productions is exhibiting at Festival of Licensing, the month-long virtual celebration of the global licensing industry, which takes place online Oct. 6-29. It's free to register and attend via 
www.festivaloflicensing.com
.
With Festival of Licensing quickly approaching,
License Global
had a chat with Anne de Galard, producer, GO-N, about their property "Simon," target audiences, Festival of Licensing and more.
License Global
: "Simon" has a long history in publishing and will soon be celebrating 20 years in 2022, where did "Simon" come from? 
de Galard
: "Simon" was created by Stephanie Blake in 2002 in a first book published by L'école des loisirs, one of France's most famous publishers for kids' books. It was met with immediate success, and since then, 22 subsequent books have been released, making "Simon" a classic in France and in more than 20 countries around the world.  
A French property created by an American national living in Paris, "Simon" has a really unique approach to kids from books to TV show, what makes "Simon" different from other kids' properties?
That's right – Stephanie is an American; she spent her childhood in the U.S., experiencing American culture through classic kids' literature. Then, after moving to France in her teens, she also became a true Parisian and remains so to this day. So, she's bi-cultural, with the best of both worlds! 
The hero of her books, Simon, is not a model child. Stephanie Blake really portrays children's emotions, from 
their
 viewpoint, not from an adult's point-of-view. And, most of all, she doesn't base her stories on situations, she bases them on feelings. The universally recognized events associated with childhood that Stephanie Blake takes her readers through are often in the form of a strong emotion: a first time, a conflict, an ignored feeling, etc. Simon then puts that situation in perspective, takes the reader through it and emerges much stronger for it. Simon is full of childish energy, and the world created by Stephanie Blake (who raised five children) is brimming with life, joy and empathy. 
You've broadcast "Simon" on national television for three years, how are you now entering into licensing programs and building his brand? 
Through our agents in France, Spain, Italy and Israel, we're putting "Simon" up for licensing, just as we presented it on the audiovisual market three years ago. We're looking for partners who are interested in keeping this property going, who recognize its long-term potential. "Simon" is a modern IP with the potential of a great classic.  
How has this slow approach solidified an audience primed for consumer products? 
Our initial focus involved finding the channels that would be the best fit. But we were looking for partners rather than just channels. Our main goal was to create awareness and increase the show's popularity in a highly competitive environment. Together with our agents, we launched several PR campaigns to support programming and, as a result, "Simon" shot into the top five, then the top three, and even became number one in several territories (including France, Italy, Spain, Israel and Scandinavia). Based on this audience success, we were then able to move to the next step and contact licensees, who are now taking consumer products to shelves. 
You're exhibiting at Festival of Licensing, what's next for "Simon" and what are you hoping to achieve at the month-long celebration of licensing? 
"Simon" is already being broadcast on over 30 channels and is achieving very successful audience ratings on every one of them. Our partners in every country "Simon" is present in are leading channels for preschool content. Most of them are already airing two seasons of 52 episodes. Season three will be released in 2020/2021 and GO-N Productions is launching production on Season four. This will be ready by 2022 to coincide with "Simon's" 20th anniversary celebrations. We would love for this anniversary to coincide with new license launches for "Simon;" that's what we'll be working on at Festival of Licensing and in the course of the coming year.  
Subscribe and receive the latest news from the industry.
Join 62,000+ members. Yes, it's completely free.
You May Also Like
Loading..