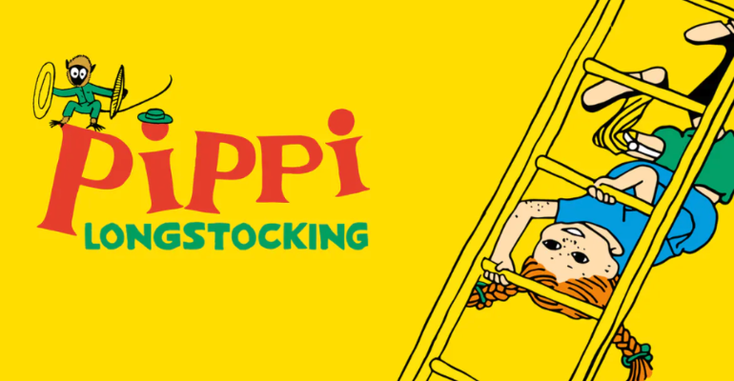 2020 marks 75 years since the 1945 debut of Sweden's famous literary export – Astrid Lindgren's Pippi Longstocking. To celebrate, The Astrid Lindgren Company has rolled out a slate of deals including new "Pippi Longstocking"-inspired books from Oxford University Press and themed events taking place across the U.K.
Lindgren's long-term U.K. publisher, Oxford University Press, will release six new illustrated editions of the "Pippi" stories during 2020, which will include two chapter books
Meet Pippi Longstocking
and 
Pippi Longstocking and the Snirkle Hunt
featuring artwork from original illustrator Ingrid Vang Nyman that will launch in March, followed by "Pippi Longstocking," "Pippi Longstocking Goes Aboard" and "Pippi Longstocking in the South Seas" in May, with black and white illustrations by Mini Grey and a hardback gift edition of "Pippi Longstocking Goes Aboard" in October, illustrated in full color by former Waterstones Children's Laureate, Lauren Child.
In addition to the new books,
the company will launch the Pippi of Today Campaign with Save The Children, which will work to raise awareness and funds for the charity.
"We can't wait for British audiences to experience the particular combination of wit, humanity, independence and flair that turned both Astrid Lindgren and Pippi Longstocking into icons," says Olle Nyman, chief executive officer, The Astrid Lindren Company and grandson of Astrid Lindgren. "For us at the Astrid Lindgren Company, it is important to continue my grandmother's fight for children's rights. In a world with ever-stronger currents of nationalism and xenophobia, we want to highlight our shared responsibility for all children in demonstrating their strength and potential. With the help of Pippi, we want to support the girls who need it most, while also making their voices heard. Save the Children's activities aim to support them, while Pippi serves as an inspiring role model that gives them strength and hope."
Finally, to round off the anniversary celebrations, The Astrid Lindgren Company is hosting a myriad of events across the U.K. including a tour from Danyah Miller with a one-woman storytelling performance titled "Meet Pippi Longstocking." She will be appearing at venues and festivals including the 
 (Februray), 
 (Marcg) and the newly opened Story Museum (May) during the first half of the year. In addition, "Pippi Longstocking: A Swashbuckling Musical Adventure," adapted for the stage by Mike Akers with music by Stu Barker, will travel to
 in July while a pop-up exhibition is scheduled to appear at Discover Children's Story Centre in Stratford, East London, later in the summer. Further event details will be announced over the course of the year.
Subscribe and receive the latest news from the industry.
Join 62,000+ members. Yes, it's completely free.
You May Also Like
Loading..