In the latest episode of "The Licensing Mixtape,"
License Global
editors
and
speak to leading lifestyle licensee Bioworld Merchandising to learn more about the company's
fan-driven, authentic approach to licensing
that firmly places fans at the center of its licensed consumer products programs.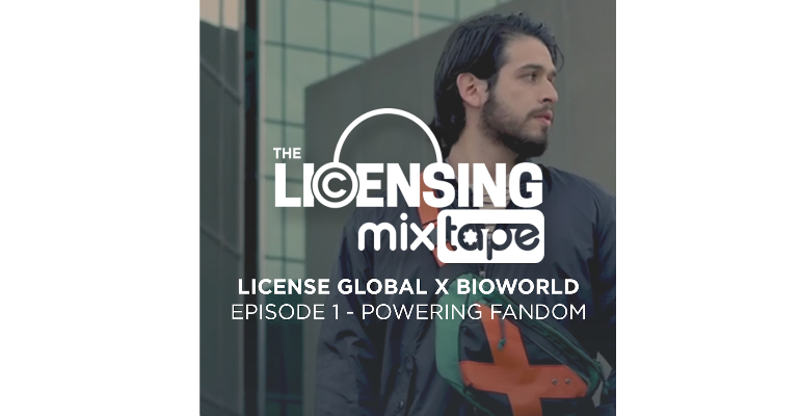 The insightful chat features interviews with Jennifer Staley, vice president, licensing, Bioworld, and Beth Taylor, director, licensing and new business, Bioworld, who discuss the company's prolific and effective "fandom forever" approach to licensing that has attributed to its success in nearly every category. By hiring actual fans who are tapped into all facets of pop culture, Bioworld is uniquely capable of identifying what most fans and consumers want early on, staying well ahead of the market. The company uses this genuine insight and its strong, seamless partner relationships to consistently execute top licensing programs, year-over-year.
"We have to listen to the fans, and this really relates to the fan culture," says Taylor. "How do we do it? We listen, and we don't come up with the ideas and push down – it kind of pushes all up here."
"We really want to foster an atmosphere of teamwork here; that's really important to us," adds Staley. "When our teams are working together and collaborating, the fan culture is organic to them. It's a natural response."
Hear the full interview in the latest episode of "The Licensing Mixtape," and be sure to subscribe to the podcast on 
, 
, 
, 
 or 
.