Learn about the trends, challenges and new strategies that have emerged as a result of the COVID-19 pandemic, and find out how licensing professionals are managing the "new normal," in the 
 – COVID-19: What Happens Next? study, powered by OpSec Security.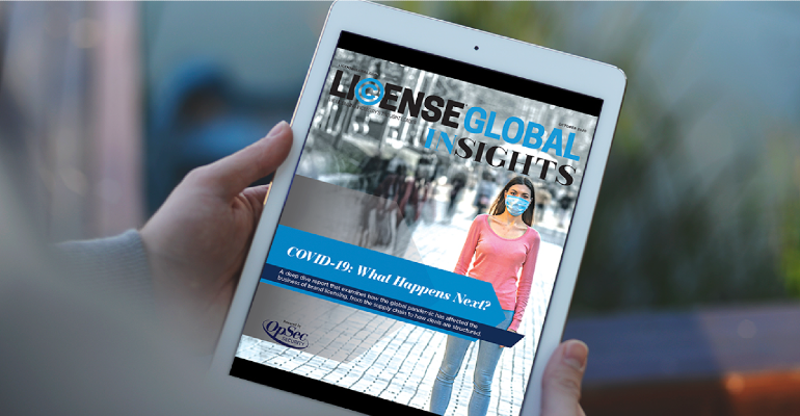 This special report and data-driven study identifies the major challenges licensing colleagues face today, such as supply chain disruption, and details the key trends that have emerged, while providing a future outlook and insights into how licensors, licensees and retailers can navigate today's challenging business climate. From changes to licensing contracts to the future of customer engagement, the study provides vital data from all facets of the licensing industry across the globe. Read the 
, and check out our most recent podcast episode of "The Licensing Mixtape" to go even deeper into the subject with report partner OpSec Security.
In the podcast, 
License Global
 is joined by Nancy Merritt, senior manager, global relationships, OpSec Security. Merritt discusses the findings of 
License Global's
 recent report and OpSec's recent study on the subject, 
Consumer Barometer Report 2020
, to highlight the needed flexibility and communication required to manage the disruption caused by COVID-19.
"I do think we have to – all of us, as companies, as retailers, as consumers – stay in close communication and maintain that engagement so that we can continue to learn from each other and continue to help each other be successful during this time," says Merritt.
Hear the full interview in the latest episode of "The Licensing Mixtape," and be sure to subscribe to the podcast on 
, 
, 
, 
 or 
.