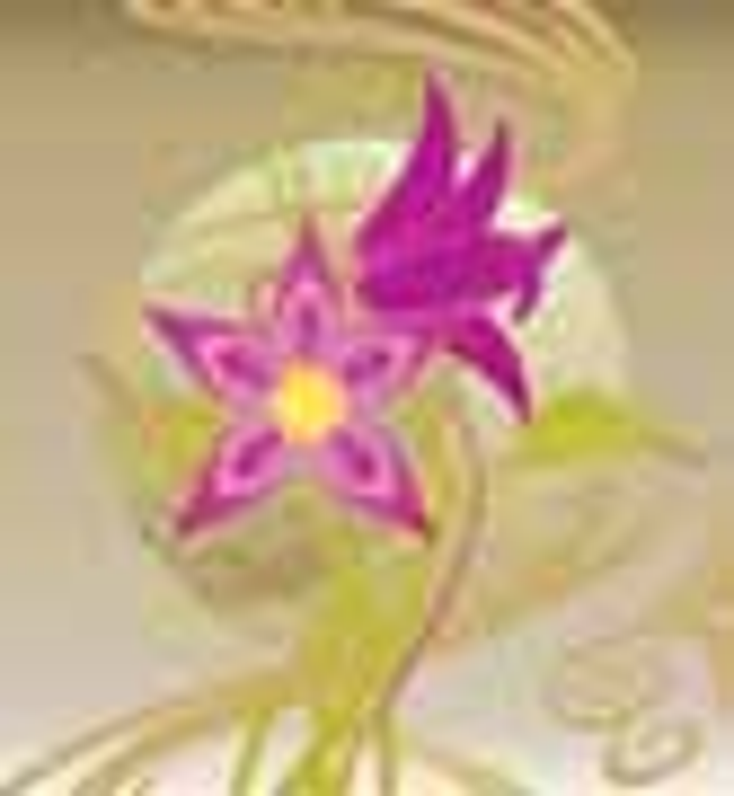 ]>Most consumers don't paws very long before buying licensed merchandise bearing artwork of dogs, cats, and other pets.
Pets are affectionate, adorable, and never talk back. So it's no wonder that a variety of licensed artists have tapped into this market, offering consumers their pick of the litter when it comes to pet-friendly designs.
Artist Michiko Stehrenberger's mischievous pets started out as a simple idea: Ask people in the local community to send in photos of their pets to be used as inspiration for a series of pet character drawings. "It started off as a little post on
. I thought I'd get a cat here or there, but my inbox was taken over. Everyone was so nice, and I got these great stories along with each e-mailed photo, and I could start to see it evolving into the drawing," says Stehrenberger. Ultimately, she teamed up with licensee Yayo Designs to produce a line of ArtBox lamps and nightlights that retail in museum design stores, gift stores, and boutiques. Last
year, the Fashion Institute of Technology in New York City sold out the first order in its gift store within an hour. "The line is still fresh, but early feedback has been very strong, and the plan is to pursue other merchandise categories such as pet carrier bags, ceramic food bowls, greeting cards, textiles, dishware, and possibly even animated stories later down the line," says Stehrenberger. Plans also include donating a portion of each item sold to support animal rescue and spay-neuter organizations in hopes of helping them build their brands as well as further their efforts. Top on her wish list of product categories are irreverent fashion accessories for trendy preteen girls and women; paper products, including greeting cards, blank journals, sketchbooks, thank you cards, and school supplies; gifts for pets, including stuffed animals, squeaky toys, pet beds and blankets, and treats; stuffed animals and figurine toys for children with accompanying illustrated storybooks (which, Stehrenberger confides, currently are being written); educational mascots; and animation, including shorts, pet's-eye-view stories, and possibly advertising commercials and cross promotions. Stehrenberger doesn't see the pet trend losing momentum anytime soon. "From what I've observed, people go completely nuts over their pets." But, she adds, "I wanted to create unique depictions of pets that showed their personalities. It fulfills an interesting niche: nontraditional interpretations of otherwise traditional themes, a way of making the familiar seem strange in a palatable way." For the last 15 years, artist James Holb has owned and operated a photographic business in Laguna Beach, CA. With his pet dog, Ozzie, as inspiration, Holb's current work is a unique, fun look at man's best friend. The images, best described as photographic illustrations, have been praised for their retro look and attention to detail. According to art consultant BarBara Whorley of BB Whorley & Associates, "The product line we have interest in at the moment is with a company that has exclusive rights to a printer that reproduces the art onto material for sports balls." Greg Young Publishing is eyeing Holb's vintage sepia images for a travel series of small posters for gift stores. Holb also is looking to extend into calendars, cards, and puzzles. Adds Whorley, "My experience with the licensing of animal images is that there are 'purist' and 'comical' companies in all categories. You really need to know the wants of a company." Another thing to keep in mind, she says, is that animal lovers, especially dog and cat owners, love to spend money on toys and accessories for their pets.
Art Impressions, Inc., offers up nina & tag, created by studio animation artist Mitchell Bernard, whose credits include several of Disney's blockbuster films. The cat half of the stylish duo, tag, is nina's loyal companion, whether it be shopping excursions, traveling, or hanging out. With its fashion-forward look and sassy, anime-influenced design, nina & tag is positioned to appeal to teens and young women. According to Art Impressions Vice President of Operations Alison Kenney, "Apparel has been featured at Fred Segal, and a new line of junior fashions by NTD Apparel is being positioned for broader distribution to trend-driven and specialty retailers." Artist Melinda Copper, repped by Porterfield's Fine Art Licensing, decided the best way to become a fine artist was to study the works of the masters in depth by replicating their paintings. But, rather than use the original figures in each painting, she decided to memorialize her many pets by putting them into each setting. Over time, Copper began painting her friends' pets and before long had an extensive library of fine art paintings. To date, "Melinda Copper's Animal Masterpieces" have been published as fine art prints, checks, labels, and a host of paper products, but licensing her particular style hasn't always been easy. "Humanizing animals by just dressing them up has been overdone," says Lance Klass, president, Porterfield's Fine Art Licensing. "The impediment to licensing this work is getting the potential licensee to see that this isn't what Melinda Copper is doing. She has created a body of work consisting of art masterpieces—using animals—and her technique and the appeal of the work is outstanding." Copper currently is looking to extend into the home décor market, as well as calendars, cards, and occasional use products.
With a background rich in design, artist Debra Jordan Bryan developed an interest in all things artistic at an early age. Her father was vice president of design for General Motors and her brother, who works for Mazda, has been credited with designing the Miata. "For years, I made a living by painting 'cute' things, including teddy bears, rabbits, geese, ducks, and every farm animal you can name," says Bryan. Admittedly, this was curious subject matter for someone coming from an automotive family. But, she adds, "I always enjoyed painting animals, and they are a perfect fit for my style of art," which she characterizes as warm, friendly, and familiar. "I have a few distinct styles that I enjoy equally when painting animals. One is a lighthearted, whimsical look, which lends itself well to paper and scrapbooking products." The fundraising industry has produced many items with these collections, the most popular being calendars. The second style, says Bryan, is a "realistic, decorative" farm animal (think roosters and hens). "The appeal of these images is that they have homespun warmth, and they have sold very well for me in home décor including flags and pillows, as well as in fundraising and paper categories." In recent years, a collection of work entitled "Farm Fresh" has been featured on calendars and other giftware products. Going forward, Bryan believes that a variation of "Farm Fresh" on tabletop, especially dishes, would be strong in the mass market. "I also believe the whimsical dog and cat group would do well in children's bedding. Pet products would be another natural area for these images." According to Bryan, animal art is an easy category to license due to the universal appeal of the subject matter and the boom in pet-related products. "Women, in particular, relate to images that remind them of home, country, or that special furry friend they love. Once you create that response of 'relating' to the image, you have a sellable product. My goal in creating images depicting animals is to strike a warm, familiar note in the buyer." Artist Constance Coleman has been an animal lover as far back as she can remember. After studying portraiture at the California School of Fine Arts, she started doing caricatures of people as their dogs. For instance, explains Coleman, "If you owned a Cairn Terrier, drank a lot, and liked antique collectibles I would draw a slightly smashed terrier in an old rocker." Coleman is best known for the images she created of dogs playing poker, poodles toasting happy hour, and reindeer celebrating the holidays. Now considered authentically retro, this earlier work was painted more than 40 years ago. More recently, Coleman has painted more than 300 commissioned realistic animal portraits for clients ranging from Oscar de la Renta to Oprah Winfrey. In January, Coleman added to her existing license with Caspari for party paper tabletop and signed on Department 56 for Christmas ornaments, tabletop, and accessories; Peking Handicraft for embroidered towels; and CR Gibson for holiday cards and gift bags. Marty Segelbaum, president of MHS Licensing, which reps Coleman, explains, "Animal licensing has been strong for our agency. The difficulty is in finding manufacturers who understand that animal artwork can't be 'popped' out on product, but rather must be developed into broader programs. Dogs are a unique challenge, as consumers tend only to identify with the breed they own. Thus, manufacturers, and ultimately the retailer, need to offer a wide range of breeds to cover demand." Still, says Segelbaum, licensing of animal artwork is trending upward in conjunction with the growth of the pet-specific market and outdoor living/appreciation lifestyle. Going forward, categories of interest include giftware, figurines, home accents, tabletop, stationery, and women's accessories.
Subscribe and receive the latest news from the industry.
Join 62,000+ members. Yes, it's completely free.
You May Also Like
Loading..