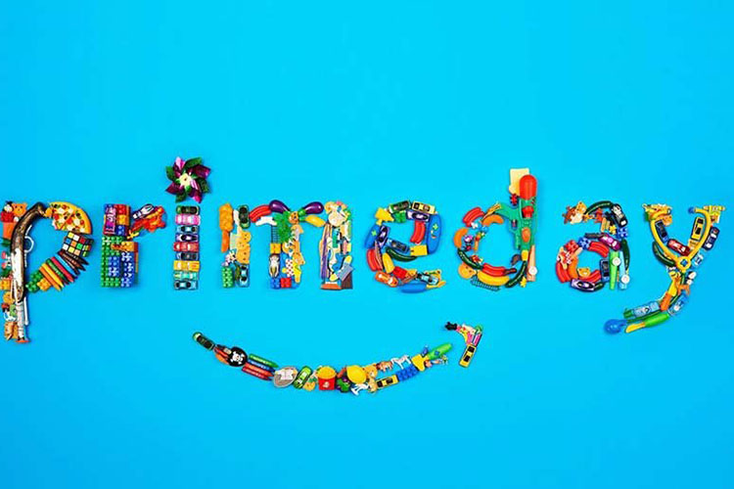 The success of Amazon Prime Day, the one-day-only shopping event that allows the online retailer's Prime members to shop deals site-wide, has led a number of competing retailers to launch their own one-day sales to compete with the e-commerce giant.
This year, Target announced that it will host a mega-sale on July 17th, the same 24-hour time span as Amazon's yearly event. To draw customers in, Target has opened its deals up to everyone (compared to Amazon's membership only-sale) and is offering significant discounts across categories including 30 percent of home décor; 30 percent off baby gear; and more as well as free enrollment into Target's same-day delivery service, Shipt, for six months.
This year, Amazon Prime Day deal extends from tech to food with Amazon devices including the Echo, Fire TV and Fire Tablets deeply discounted. Prime members can also access deals at Whole Foods stores including steep discounts and an additional 10% off of hundreds of sales items.
Looking to cash in on
the sea of open wallets and keen to compete with Amazon, a roster of other retailers have decided to promote their own deals and store holidays during the 24-hour period. Groupon has launched its own "Cyber Monday," Kohl's is promoting a "clearance sale" with savings as much as 70 percent; Macy's pushed its "Black Friday in July" campaign through July 15 and Walmart is advertising greater discounts on some of the televisions it offered on Black Friday. Best Buy has set a number of deals on expensive electronics around Prime Day including televisions for Samsung and LG; mobile from Bose and Apple; and computers from Microsoft and Acer.
While most big retailers have managed to avoid calling Amazon out, smaller shops such as clothing company Outdoor Voices have sent out sale flyers with the headline "Amazon Prime Day is Basic: This is Extra."
Now in its third year, what began as a celebration of the internet behemoth's 20th anniversary has turned into a full-fledged shopping holiday. Last year, Prime Day was the second-biggest shopping day in company history with analysts estimating that the event generated over $1 billion in sales for Amazon, approximately three times more than it earns per day, according to CBS News.
In its short inception, the sale has expanded to include Canada, the U.K., Spain, Mexico, Japan, Italy, India, Germany, France, China, Belgium and Austria.
This year, deal-seekers in Australia, Singapore, the Netherlands and Luxemburg will also take part in the shopping frenzy.
The competition heats up, as eMarketer reports that Amazon has nearly 50 percent of the U.S. market, hence the appetite for inclusion. In addition, the company's e-commerce business is projected to increase by 30 percent in 2018, an amount of $258.22 billion. Marketplace sales will dominate with 68 percent of all sales, compared to 32 percent of Amazon's direct sales.
According to the report, computer and consumer electronics are purchased the most with sales of $65.82 billion in the U.S. Apparel placed second with 38 percent growth this year and sales of $39.88 billion, approximately $15.4 percent of Amazon's e-commerce business and 38.5 percent of all U.S. clothing sales. Health and beauty also performed well with sales of $16 billion this year; followed by food & beverage with $4.75 billion.
Amazon Prime Day began July 16 at 3 p.m. and will run through July 17.
Subscribe and receive the latest news from the industry.
Join 62,000+ members. Yes, it's completely free.
You May Also Like
Loading..