Multi-Channel Networks offer extraordinary opportunity and entertainment potential, both for mainstream media and for the licensed consumer product business. Is this the new licensing frontier? License! Global takes a look at the MCN business and the vast IP that exists within.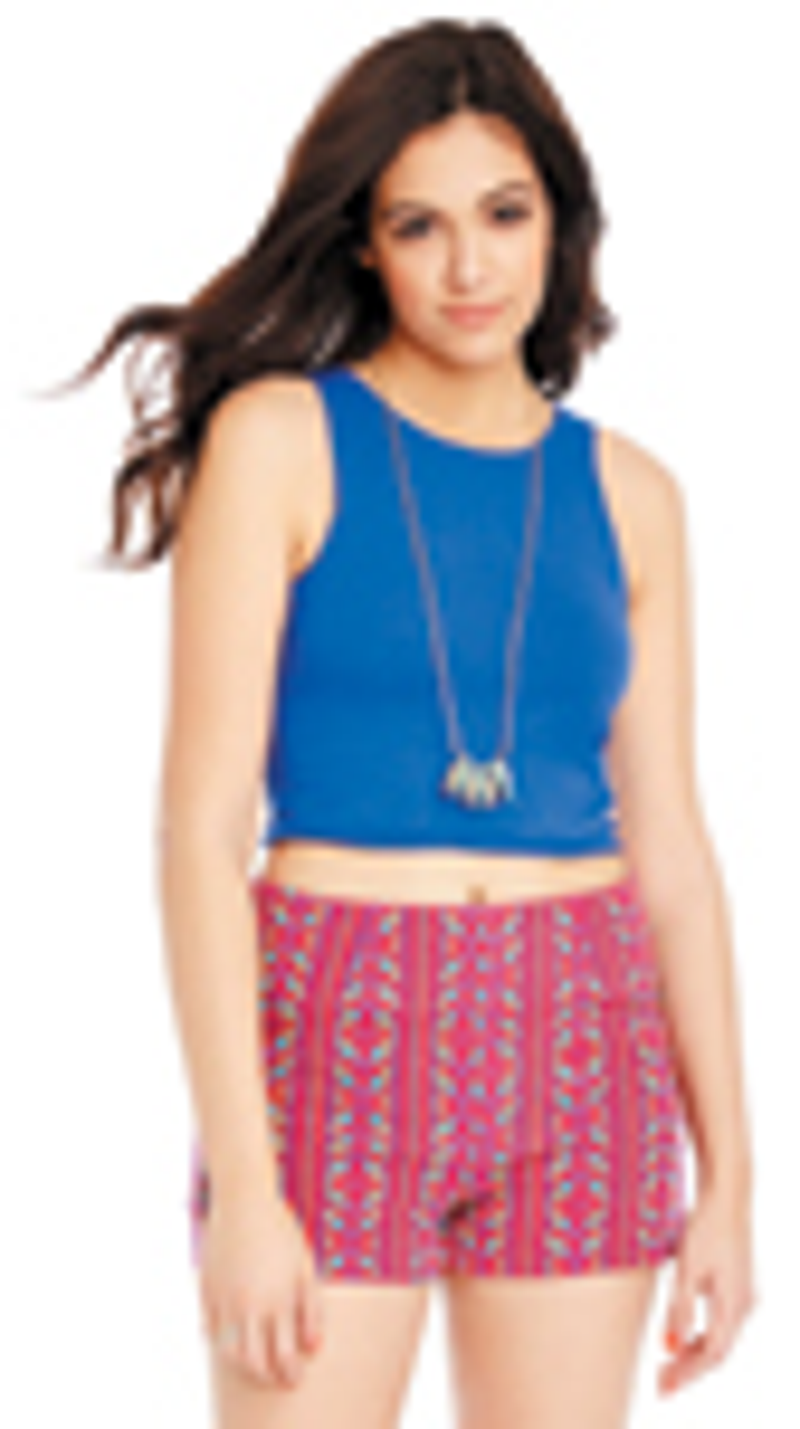 MCNs such as AwesomenessTV, Fullscreen, Maker Studios and Machinima
are capitalizing on the YouTube platform, and creating comprehensive entertainment networks that are churning out some very lucrative programming and stars whose ability to capture audience share can be staggering. These stars, in turn, are now primed and ready for consumer product programs and endorsement deals, some that could rival traditional movie or TV celebrities.

As they are so new, most of these MCNs are not yet structured internally to support and execute comprehensive consumer product programs like the major film studios or TV networks can, yet the opportunity is there, and some MCNs are ready to take action and create new revenue streams through licensing. It's only a matter of time before the other MCNs follow suit as the stars that emerge from this genre begin to make bigger and bigger connections and develop deeper relationships with audiences.
For example, consider product potential at retail for YouTube celebrity Bethany Mota. Mota is barely 18-years-old but a mega star thanks to her YouTube channel, which has more than 6 million subscribers. The channel's content centers on Mota's extensive shopping trips at teen-friendly retailers (called "hauls"), and her videos detail what she buys, how to use beauty products and what's trending in the fashion world according to her. Although not public, it's estimated that Mota's channel generates upwards of $40,000 per month in viewership dollars.
Since December 2013, Mota is also a fashion brand collaborator, starring in her very own dedicated collection at young men's and women's specialty retailer Aéropostale.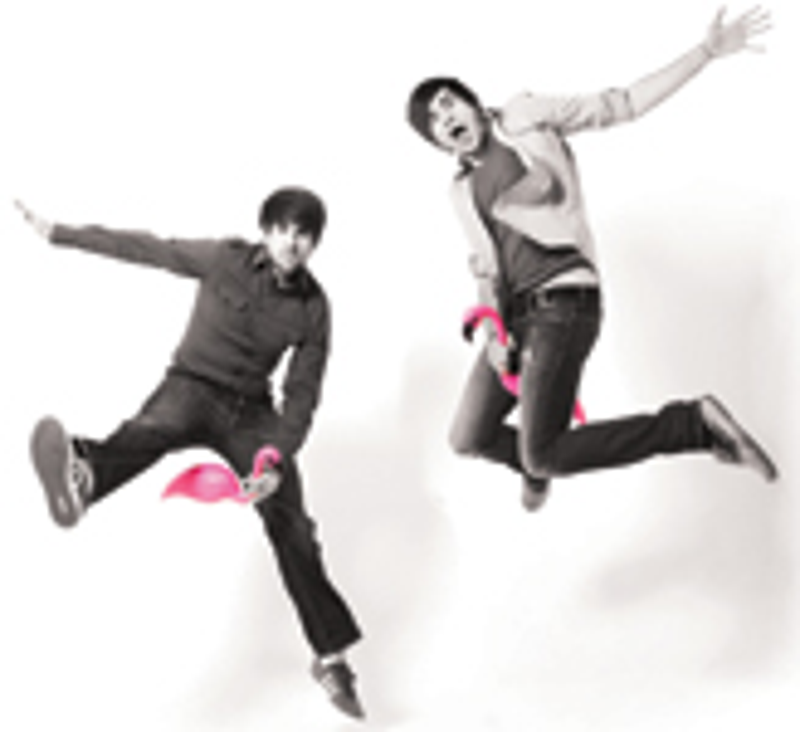 The Bethany Mota Collection consists of apparel, accessories and jewelry at accessible price points ($5-$78), with each piece designed and worn by Mota herself, who also evangelizes the pieces in her heavily viewed videos.
The partnership is groundbreaking on numerous levels, but none so much as the constant exposure and contact it allows for Aéropostale to have with its target demographic–Mota's subscribers. Her videos are personal and posted frequently; Mota often tweets, Facebooks and responds via video or comment to her viewers directly. The added touchpoints and allure for retailers and licensors, then, is undeniable.
Mota is only one of many YouTube stars capable of and ready to bring in consumer product dollars.
Smosh, a digital comedy duo featuring Ian Hecox and Anthony Padilla, can be considered YouTube pioneers in MCN terms. The team began posting to YouTube in 2005, and since have grown their channel to nearly 18 million subscribers.
As of 2013, Smosh also began entertaining consumer products, signing with brand licensing agency The Joester Loria Group for representation.
Products are still under development but on their way, says Debra Joester, president and chief executive officer, JLG. Early categories will include calendars and potentially snacks. On its website, users can find apparel available as well.
While these particular stars may stand alone and are independent of the MCNs, the star power on these networks is not something to take for granted, and the major studios certainly are not as they scramble to add the networks to their companies at a breakneck speed.
Among the early adopters to tap into MCNs potential is DreamWorks Animation, which acquired AwesomenessTV, a teen-centric MCN, in May 2013 for $33 million in cash and up to $113 in contingent payment considerations. The milestone deal gives DWA access to AwesomenessTV Network's now more than 86,000 channels, with an aggregate 48 million subscribers and 4.9 billion video views. (AwesomenessTV has since acquired an MCN of its own, snapping up new media company Big Frame in April for $15 million.)
AwesomenessTV, which was founded by TV veterans Brian Robbins and Joe Davola, is not your typical MCN either–it includes several scripted and reality series in its programming portfolio, in addition to the typical user-generated content.
AwesomenessTV also has the advantage of a dedicated, in-house head of consumer products, newly appointed James D. Fielding, a longtime retail expert with a background that includes stints as president of Disney Stores Worldwide and as the chief executive officer of Claire's Stores.
The appointment of Fielding signifies DWA's true commitment to capitalizing on its MCN purchase with a comprehensive and predictably world-class consumer product division in place.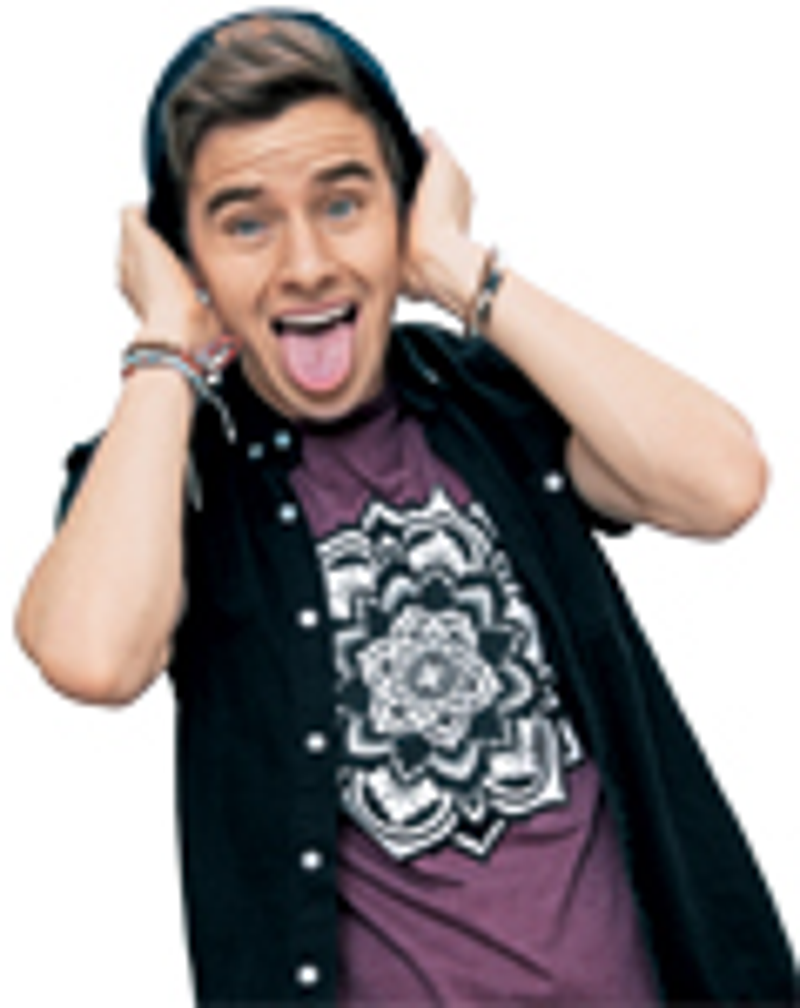 "We're seriously working away on our strategic plan, and we see multiple unique revenue opportunities with our talent through brand partnerships, and we also see opportunities to go direct-to-consumer," says Fielding. "We'll do traditional licensing around our shows and the content created for our shows, we'll do talent licensing and direct-to-consumer initiatives."
It is clear how AwesomenessTV will manage licensing for the series it owns such as "Side Effects" and "Cheerleaders," both of which are in their second season, and soon to be films (it recently announced its first film production deal based on comedic stars found on Vine, a short-form video social network); AwesomenessTV will function much like any studio does with owned IP in terms of licensed consumer product deals. The challenge, however, lies in how to manage the stars that rise to the top of the user-generated content pool who don't have formal representation and of which the content is not owned by the MCN.
"The great news about this world we're in is that there is no set of rules we must act within," says Fielding. "We can act as a licensing agent for some of our talent–we will represent some talent for their consumer product initiatives, which is exciting for us because talent is what makes AwesomenessTV what it is. They are our brands and franchises."
AwesomenessTV is also extending its own brand via traditional media. In July 2013, the company launched "AwesomenessTV," a sketch comedy series on Nickelodeon. The series is now in its second season.
Another MCN tapping into producing owned content is Machinima, which announced in May that it will launch a 12-episode, live action series based on the classic Capcom video game property Street Fighter. "Street Fighter: Assassin's Fist" will also receive a mega corporate sponsorship–Honda is on board to support the series.
The other challenge MCNs face, however, is the meteoric rise of its celebrities–can their rise to stardom support a product program that, in all reality, likely has a longer lead time than many of these stars have even been in the spotlight?
"The notion that these digital stars are flashes in the pan is simply not true," says Brent Weinstein, head of digital media, United Talent Agency, which represents such YouTube personalities as Mota, among others. "Like any category of celebrity, the windows of opportunity will differ for each individual, but many of these stars have built sincere, lasting brands, and both their influence and audience will continue to grow over time."
Fielding agrees, however, that the licensed product programs will have to move quickly in order to keep pace with its audience.
"We're moving at the speed of our consumer," he says. "The partnerships that we make and the licensees that we partner with must be entrepreneurial, free-thinking companies that can move with us basically faster than we've ever moved before. That is also why the direct-to-consumer initiatives will be important to us as well–it will offer flexibility. We'll sign with traditional licensing powerhouses too, but we also want young, up-and-coming companies, as well."
For AwesomenessTV, early categories it will consider for its properties include those that don't necessarily need long lead times such as apparel, jewelry, accessories, soft home goods and footwear. The company will also look to crafting and do-it-yourself, consumer electronics and room décor, with deals currently in the works and set to be announced soon.
While DWA may be among the early leaders in recognizing the awesome potential of the MCN, it's certainly not the last.
In March, The Walt Disney Company acquired Maker Studios for $500 million, with performance-linked additional earning potential of up to another $450 million should the MCN hit pre-determined performance targets. The acquisition is expected to be final in the third quarter.
The Maker deal gives Disney access to the MCN's more than 55,000 channels, 380 million subscribers and 5.5 billion views per month.
"Short-form online video is growing at an astonishing pace, and with Maker Studios, Disney will now be at the center of this dynamic industry with an unmatched combination of advanced technology and programming expertise and capabilities," says Robert Iger, chairman and chief executive officer, The Walt Disney Company.
Among Maker's stars are rapper Snoop Lion (aka Snoop Dogg) with his channel WestFestTV, actor Robert DeNiro's Tribeca Enterprises, actor and filmmaker Kevin Smith, Felix Kjelberg (PewDiePie), Tessa Violet (Meekakitty) and numerous content-driven channels such as the beauty channel The Platform, kid's cartoon channel Cartoonium and mom-centric advice channel The Mom's View, among others.
Other media companies are also eyeing MCNs–Time Warner Inc. is rumored to be in talks to acquire Fullscreen, which was founded in just 2011 yet boasts 34,000-plus channels, more than 407 million subscribers and has a monthly take away of over 3.3 billion views; while Warner Bros. Entertainment has promised as of March $18 million in financing to Machinima, whose early backers include Google, among other ventures.
Fullscreen has a roster of product-perfect stars all its own, including Connor Franta, who last month secured a publishing development deal with Keywords Press. Franta, whose channel has more than 2.5 million subscribers, is also a member of Our 2nd Life (a "supergroup" or "collab channel" of YouTube posters that include six vloggers that vlog weekly on a set theme or offer challenges) and posts videos that are personal, give access to his life and experiences while also engaging with his viewers through comments and with relationship advice.
In the case of Fullscreen, according to Larry Shapiro, senior vice president and head of talent, the MCN will function very much in a talent management capacity as it continually considers brand extension opportunities for its myriad of stars including Franta and others such as Andrea Russett, Devin Graham (Devin Super Tramp), Anthony Quintal (Lohanthony) and Jenn McAllister (JennXPenn).
"We represent a portion of our clients in a 360-degree way, which is a differentiator from our competitors," says Shapiro, who notes that his eight-member team at Fullscreen possesses a long history in the talent agency environment, himself included, having spent seven years with CAA. "Our talent department was formed in a particular way, and it was all designed around servicing. We also work hand-in-hand with our talent's representation, when they have it, to find them opportunities on the digital side as well."
According to Shapiro, brand extension opportunities that exist for Fullscreen's YouTube celebrities run the gamut from television placement to music, movies, publishing, plush, apparel, beauty products and more. The power of the MCNs, and the element that they have that other traditional content providers do not, says Shapiro, is exceptionally focused data and metrics to support the viewership and engagement of each of its celebrities that can then be applied specifically to different categories and channels, including product. As the company grows, he says, it will certainly consider bringing in designated consumer product executives to support these types of brand extensions.
"What we get and understand–and the power of the MCNs and its creators–is that we sit on data," says Shapiro. "Our talent department is the ultimate cook, mixing data with pixie dust. We're tastemakers but we're also data analyzers. Our job is to find opportunities that scale across 40,000 creators. We can see that a particular format is getting more subscribers than other formats, such as a hair challenge, let's say. If we know a creator's fans are into hair challenges, why can't we then go to a licensee of hair products or beauty products? That's a great opportunity, and I have data points to show them."
In the end, it remains to be seen how licensing can work into the MCN business model, but there is no question of the potential the space affords licensors, licensees and retailers–certainly the audience share is there, and with them comes excess disposable consumer dollars.
Who's Licensable?
Here is a quick look at just some of
License! Global's
picks for the YouTube personalities and series (as of press time) with potential to support a consumer product program:
Smosh (Ian Hecox and Anthony Padilla)

"Side Effects," "Cheerleader," "Cheerhab," "Terry the Tomboy," "IMO" and "AwesomenessTV" from AwesomenessTV

"Street Fighter: Assassin's Fist" from Machinima

Our 2nd Life (Ricky Dillon, JC Caylen, Kian Lawley, Connor Franta, Sam Pottorff and Trevor Moran)

Devin Super Tramp (Devin Graham)

Lohanthony (Anthony Quintal)

JennXPenn (Jenn McAllister)

PewDiePie (Felix Arvid Ulf Kjelberg)

The Fine Bros. (Benny Fine and Rafi Fine)
YouTube's Biggest Stars
Business Insider
rounded up its assessment of YouTube's top 20 highest earning stars in March, which it estimates each could be earning more than $1 million per year in ad revenue. Here are the top 10:
1. PewDiePie–
Swedish video gamer Felix Arvid Ulf Kjelberg plays video games and films his reactions and comments, which are typically comical and expletive-ridden. Kjelberg boasts more than 27 million subscribers and more than 4.5 billion views of his channel, which can also be found on MCN Maker Studios.
2. BluCollection Disney Toys!–
A channel devoted to all things Disney toy, the focus of the videos shifts between assembling and disassembling toys and offering reviews. The channel is manned by an unnamed source, yet it garners more than 740,000 subscribers and more than 1.5 billion views.
3. DisneyCollectorBR–
Executed by a woman from Brazil, the channel offers educational videos for toddlers, babies and preschool children, along with video of her playing with toys. DisneyCollectorBR has 1.4 million subscribers and more than 2 billion views.
4. Smosh–
Founded by comedians Ian Hecox and Anthony Padilla, Smosh is one of the veteran YouTube channels, with postings dating back to 2005. Smosh has nearly 18 million subscribers and more than 3.2 billion views.
5. SkyDoesMinecraft–
Run by gamer Adam Dahlberg and established in February 2011, SkyDoesMinecraft's videos show gameplay and commentary tied to the popular "Minecraft" PC game. SkyDoesMinecraft has almost 10 million subscribers and nearly 2 billion views.
6. Vegetta777–
This Spanish language channel is devoted to commentary over gameplay videos for PC and video games such as "Minecraft," "Saint's Row" and "Battlefield." Vegetta777 touts 5.5 million-plus subscribers, 847 million views and can also be found on Twitch, a sub-network of MCN Machinima.
7. TheFineBros–
A comedic series channel from brothers Benny and Rafi Fine, whose resume includes series creations for major studios and networks such as Warner Bros., Comedy Central and MTV. Founded in 2007, the channel is also credited with its popular React video series. TheFineBros has more than 8 million subscribers and more than 1.65 billion views.
8. TheWileyRex/WillyRex–
From Spain, channel creator Guillermo Diaz is a video game commentator for titles such as "Call of Duty" and "Grand Theft Auto." His channel has more than 4 million subscribers and more than 686 million views.
9. BFvsGF/PrankvsPrank–
Begun as a viral video of Jesse Wellens filming his girlfriend Jenna eating cinnamon, which then led to Jenna's retaliation (also filmed), the two devised a series of prank videos that have been ongoing since 2009. The channel carries 3.5 million subscribers and 826 million views.
10. TobyGames/TobyTurner/Tobuscus–
Another video game commentator to top the list, Toby Turner films himself play titles such as "Happy Wheels," "Minecraft," "Slender," "Amnesia" and more. The channel is part of Polaris, a sub-network of Machinima. TobyGames has more than 6.5 million subscribers and 1.7 billion views.
Read more about:
Subscribe and receive the latest news from the industry.
Join 62,000+ members. Yes, it's completely free.
You May Also Like
Loading..