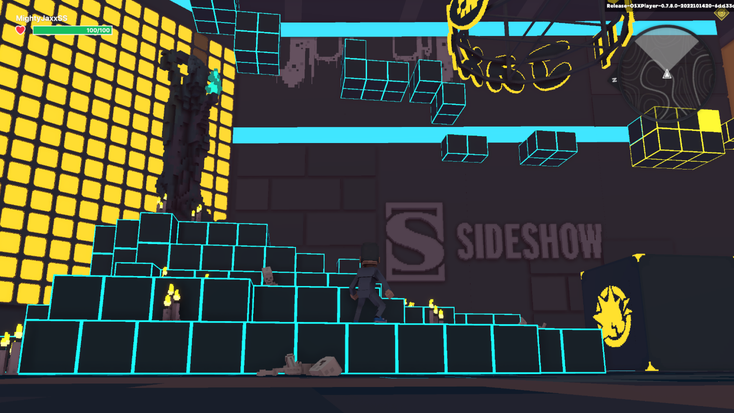 Sideshow logo as featured on The Sandbox.
Mighty Jaxx/Sideshow
Mighty Jaxx
has announced its first IP collaboration into the metaverse with MightyVerse Presents: Spooky Season. The enhanced brand experience will be free for all to enjoy during Halloween season from Oct. 28 to Nov. 11 on The Sandbox and serves as a prelude to the full experience launching in conjunction with Singapore Comic Con in December.   
Spooky Season will offer horror fans a unique experience and crossover platform that will allow them to interact with their collectibles digitally in real life. The expansion brings together the larger community of collectible lovers to play and share their passion for the art, while paving the way for Mighty Jaxx to continue offering collectibles and novel experiences for fans.  
"It is undeniable that the future of collectibles will be digital-forward," says Darryl Tan, head, mighty meta, Mighty Jaxx. "We know that most fandoms are already spending a lot of time in virtual worlds, presenting us opportunities to create unparalleled experiences
for our fans through MightyVerse, our proprietary platform for tech-enabled collectibles. It is important that we're not simply recreating our fans' reality in the virtual world. Our focus is to build a space for brands and community to gather and interact with an experience that transcends seasons. This pilot MightyVerse initiative, Spooky Season, is a slice of the many exciting experiences that we have in store for fans and modern digital collectors as we continue to grow the MightyVerse as the platform to elevate existing and new IPs."  
Designed in collaboration with Sideshow Collectibles, a key highlight of the virtual space is an exclusive experience where fans get an opportunity to dance with Death, one of the main characters in Court of the Dead. The partnership between Mighty Jaxx and Sideshow Collectibles underscores their collective strategic vision to create opportunities for fans of collectibles to converge on different platforms, allowing for community growth across multiple fandoms. The unified commitment to building a true hybrid phygital offering via a platform approach sets the stage for future partnerships and launches where the full-experiential journey for fans will be reimagined, thereby creating stronger value for them.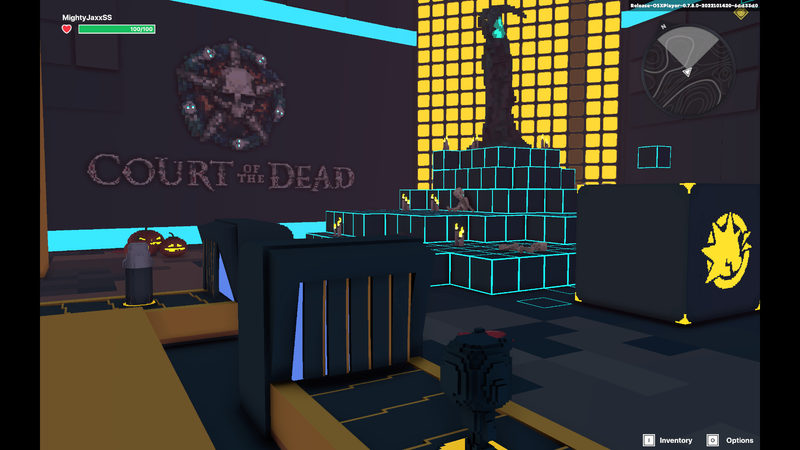 The metaverse will play a huge role here. With innovation and community building at the core of Mighty Jaxx's MightyVerse plans, the virtual space will reimagine the experience of collectible collection, bringing the traditional physical world to the digital future. With people being able to dive into the digital world in a first-person experience, the launch of the virtual space with the metaverse giant, The Sandbox, will provide Mighty Jaxx and its partners a dedicated space they can continually expand, reinvent and improve to go beyond bespoke experiences and activating fanbases in a wider scale beyond physical events.   
Spooky Season will be hosted by CHXMP – Mighty Jaxx's first employee in the metaverse – serving as the guide to the Spooky Season experience. CHXMP is also heading up Mighty Labs, the main social hub in the space that will link up all future metaverse experiences and provide the starting point for all players entering Mighty Jaxx's MightyVerse.   
For the Halloween special, CHXMP will also be accompanied by Creepy Cuties, Mighty Jaxx's totem-inspired proprietary horror icons based on classical mythical characters like the Krampus, Chupacabra, Slit-mouthed woman and the Hungry Ghost, where players will also gain an exclusive preview to Mighty Jaxx's upcoming Creepy Cuties crossover series with D.G.Pals' interoperable multi-game, multi-genre platform, further strengthening how Mighty Jaxx is able to leverage on different IPs to create a phygital experience for fans.   
Subscribe and receive the latest news from the industry.
Join 62,000+ members. Yes, it's completely free.
You May Also Like
Loading..