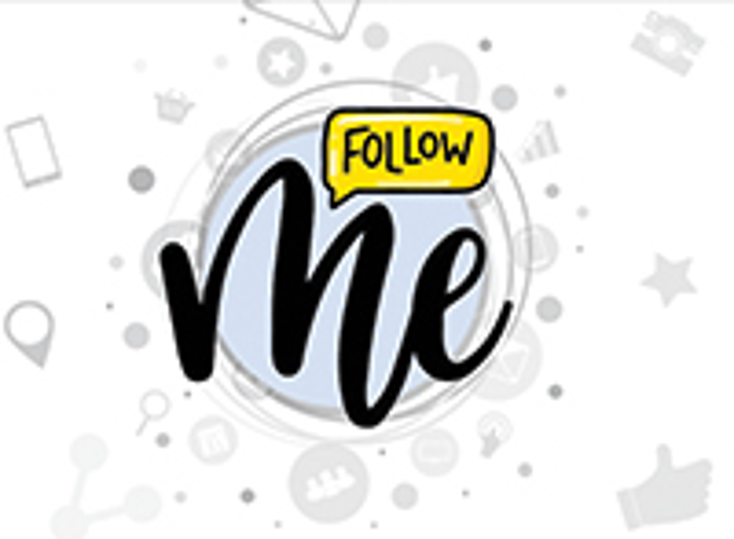 Social media influencers have expanded their reach and can be found on every platform from YouTube to Instagram with millions of followers. This report highlights 10 popular content creators spanning entertainment, home, fitness and more that could begin to influence the licensing industry.
Lauren Riihimaki (LaurDIY)
Lauren Riihimaki, also known as LaurDIY, is a fashion, lifestyle and DIY YouTuber. The 23-year-old influencer currently makes and publishes several videos a week about do-it-yourself crafts, clothes, school, relationships, her morning routine, workouts, healthy snacks, organization and home décor.
In addition to her 5.5 million followers on YouTube, LaurDIY boasts more than 2.47 million followers on Twitter, 2.9 million on Instagram and 393,000 on Facebook.
With a wide range of categories and followers under her belt, Riihimaki tapped The Brand Liaison last September to grow her brand via licensing to categories such as DIY and crafting projects, apparel and accessories, jewelry, school supplies, organization and home décor.
For its first deal, The Brand Liaison recently signed licensee PopSockets to create a line of branded mobile accessories for the DIY guru, which are now available online.
Rosanna Pansino
Rosanna Pansino is a YouTube personality known for her weekly cooking show "Nerdy Nummies," which is
considered one of the most well-known baking shows on the content network. The series sees Pansino craft special treats inspired by various properties such as
Guardians of the Galaxy
,
Power Rangers
, "The Legend of Zelda," "Game of Thrones," "Star Trek" and many more.
The influencer currently has collected more than 8.2 million followers on YouTube, nearly 500,000 on Twitter, 2.6 million on Instagram and 750,000 on Facebook.
Most recently, Pansino partnered with Wilton to create a collection of branded kitchen tools, sprinkle mixes and decorating products. The new products are set to launch later this summer at Michael's and Jo-Ann Fabric & Crafts. The deal paves the way for further licensing deals for this baking guru.
Nikki Blakketter
Nikki Blakketter is a fitness model and Instagrammer with more than 1.5 million followers on the platform. The 25-year-old has been featured on the cover of
Muscle
and
Performance
magazine and offers a series of online coaching and workout programs.
Capitalizing on recent trends in activewear, Blakketter partnered with Gymshark, a U.K. fitness apparel and accessories brand, manufacturer and online retailer, to develop the NikkiBxGymshark collection. The new line will feature Blakketter's Nikki B logo and will include a number of activewear pieces, such as shirts, leggings and more. The new line is set to launch in the next several months on Gymshark.com
In addition to her Instagram profile, Blakketter also has more than 550,000 followers on YouTube, 122,000 on Twitter and 75,500 on Facebook.
Kayla Itsines
Kayla Itsines is an online fitness guru from Australia known for creating the Bikini Body Guide (BBG) and accompanying community, which currently has more than 10.5 million members. In 2008, Itsines began her career with a personal training course and from there developed her own set of exercises. As her client base grew, Itsines began to build a presence on Instagram and Facebook, and since has amassed more than 11.75 million followers on Facebook, 6.8 million on Instagram and 412,000 on Twitter.
Itsines has also released an app, "Sweat with Kayla," as well as several eBook guides to complement her BBG program. With a raft of followers and a continuously growing fitness community, Itsines is poised to lunge into the licensing industry–both agents and licensees should definitely keep an eye on this fitness star.
Mindy McKnight & Family (Cute Girls Hairstyles)
Launched in 2001, Cute Girls Hairstyles is now a YouTube tutorial channel that currently has more than 5.15 million subscribers, as well as 2.72 million followers on Facebook, 1.5 million on Instagram and 185,000 on Twitter. In each video, McKnight demonstrates a variety of hairstyles including several inspired by popular entertainment franchises such as
The Hunger Games
.
The brand has already partnered with several major partners including Disney and Walmart, and late last year Cute Girls Hairstyles appointed agency Brand Central as its exclusive licensing representation.
Zoe Sugg (Zoella)
At 27-years-old, Zoe Sugg, popularly known as Zoella, has already amassed more than 11.75 million followers on YouTube, where she posts weekly videos about shopping hauls, beauty tutorials, her monthly favorites and more.
Furthermore, the lifestyle blogger has also published a novel, titled
Girl Online
, and already has a line of beauty products at the U.K. high street chain Superdrug. As she continues to highlight a range of categories, Sugg is opening up her brand to new licensing opportunities across apparel, DIY categories and more.
Sugg also has 10.9 million followers on Instagram, 2.65 million on Facebook and 8.14 million on Twitter.
Joe Wicks
Joe Wicks is an online nutrition and fitness expert from the U.K. known for creating The Body Coach brand, which includes the 90 Day SSS Plan, a tailored fat loss plan which has helped transform the lives of millions of people.
Last month, Wicks appointed Global Merchandising Services to serve as his exclusive worldwide licensing and merchandising agent. To build the program, the licensing agency will work to secure licensees spanning activewear, homewares, gifting, food/FMCG and sporting goods. The agent is also planning to launch an exclusive range of The Body Coach fitness apparel online.
Wicks' current social media roster includes 267,000 followers on Twitter, 1.8 million on Instagram and 2.55 million on Facebook, as well as 328,000 subscribers on YouTube.
Michelle Phan
In addition to being a popular social media influencer in the fashion and beauty spaces, Michelle Phan is also an entrepreneur who has already expanded her brand well beyond its online roots.
After amassing 8.82 million subscribers on YouTube, 2.1 million on Instagram, 926,000 on Twitter and 3.15 million on Facebook, Phan helped create a subscription cosmetics box, called Ipsy.
Phan also partnered with Endemol Beyond USA to launch a premium lifestyle network on YouTube, named ICON. The channel serves as on online global destination for the empowerment of viewers through inspirational content, conversation and community.
Despite no longer posting sponsored content, Phan's lifestyle and media empire has the opportunity to continue to grow through a variety of licensing options.
Joey Graceffa
Joey Graceffa currently has more than 7.5 million subscribers on YouTube who are able to flock to his channel daily to view a raft of entertainment content ranging from playing with kids' bath toys to trying "sad girl" products, taste testing Starbucks drinks and more. Adding to his popular entertainment content, Graceffa has also published several books including the fiction book
Children of Eden
.
The YouTube star has already taken his first steps in the licensing industry. In 2015, he partnered with Throwboy for a throw pillow inspired by his logo. Although Graceffa hasn't inked any recent licensing deals, his entertainment brand, as well as his new book, could easily lend themselves to a raft of products.
Graceffa also boasts 5.3 million followers on Instagram, 1.45 million on Facebook and 3.56 million on Twitter.
Paloma Contreras (La Dolce Vita)
Paloma Contreras is an interior designer who launched her blog La Dolce Vita in 2007. On social media, she has nearly 75,000 followers on Instagram, 18,600 on Twitter and 11,823 on Facebook. Although her social media followers may not be as robust as other influencers on this list, Contreras has been featured in multiple publications and websites including
The New York Times
,
New York
magazine,
The Washington Post
,
ELLE
and
Better Homes & Gardens
, among many others.
The designer and influencer currently has a book slated for 2018 and, according to
Forbes
, is ready to expand into licensing in the home furnishing space.
Read more about:
Subscribe and receive the latest news from the industry.
Join 62,000+ members. Yes, it's completely free.
You May Also Like
Loading..