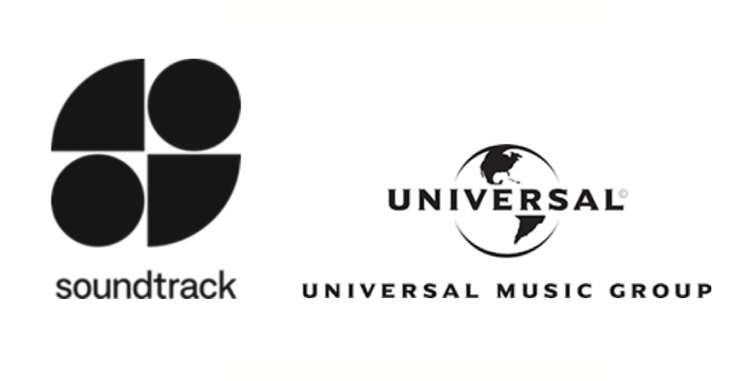 Soundtrack Your Brand, the business-to-business cloud-based music streaming service, and Universal Music Group (UMG), a leading music-based entertainment company, today announced a global licensing deal, excluding China. 
"Together with partners like UMG, we have reimagined the licensing and business-to-business model," says Olas Sars, founder and chief executive officer, Soundtrack Your Brand. "We hold the conviction that
music has intrinsic value as an art-form and that creators must be compensated for their contribution to a business. Brands can benefit artists in accessing new fans, if their in-store music is insightfully matched to their customer and brand values. It is my belief that through Soundtrack, there is substantial value to be unlocked for artists, rights owners and brands."
Soundtrack Your Brand, the world's fastest growing B2B music platform, delivers the flexibility of music-streaming technology to brands and businesses for an improved user and consumer experience. Soundtrack's
model is based on full song trackability, offering UMG's artists and songwriters usage-based compensation and clear accountability when their music is played in business and public environments. Soundtrack's proprietary technology and data insight affords businesses in-depth analysis on how playing music that reflects their brand's values impacts a business, from moving sales to directly affecting customer satisfaction. 
"In Soundtrack, we have a partner whose technological and strategic reimagining of an evolving business-to-business model will support us in ensuring creators are valued and fairly compensated," says James Healy, senior vice president, digital strategy and business development, Universal Music Group.
In 2019, Soundtrack commissioned Nielsen to carry out the biggest study on background music to date, engaging with 5,000 small businesses across two continents and seven countries. Nielsen reports that 21.3 million businesses are using illicit consumer services, leaving potential revenue untapped for the global music industry. With 88 percent of businesses playing music four or five days a week and 86 percent prepared to pay for an improved service, the opportunity is substantial.
"Whether you run a bar in Brooklyn, a café in Sydney or a multinational brand, customer experience is everything," says Paul Stuart, head, licensing and business affairs, Soundtrack. "I couldn't be happier for our customers who can now access UMG's incredible artists and their music through their unrivalled catalogue and new frontline releases." 
Read more about:
Subscribe and receive the latest news from the industry.
Join 62,000+ members. Yes, it's completely free.
You May Also Like
Loading..