Licensing to the Tune of Country Music
Licensing to the Tune of Country Music
The Country Music Association, the genre's foremost supporting organization, will debut in Las Vegas and present to the world country music's wide-reaching roster of talent.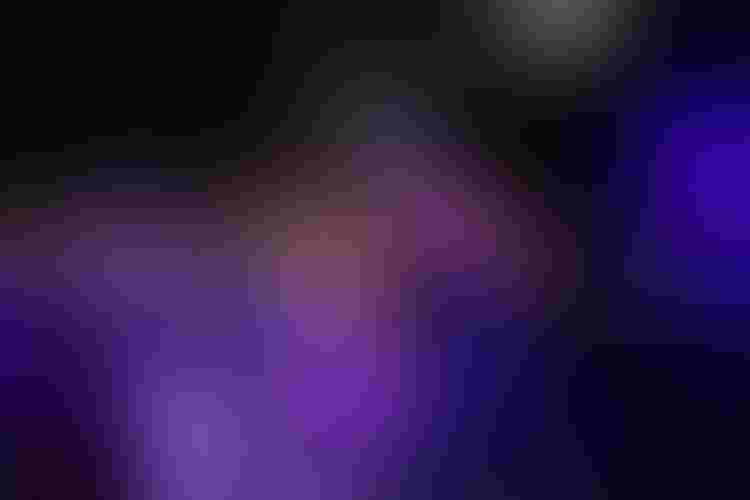 When you think of classic Americana symbols, nothing pops to mind faster than apple pie, baseball and country music.
With a popularity that spans coast to coast, the U.S. has embraced country music. In fact, more than 115 million Americans count themselves as country fans, according to statistics compiled by the Country Music Association, the trade organization charged with promoting and supporting the genre.
Founded in 1958 on the back of music legend Elvis Presley's popularity, CMA, now in its 60th year, works day-in and day-out to carry on the country music tradition and grow its business around the world.
"Through everything the Country Music Association does, it is all about supporting our country industry members and helping to facilitate growth, not only in the U.S., but globally," says Damon Whiteside, chief marketing officer, CMA.
CMA counts those that make "a majority of their living within the country music industry," says Whiteside, as its members, including artists, artist managers, songwriters, radio professionals and agencies, as well as agents that handle artist and brand extensions.
Through consumer-facing events, television specials and awards, educational opportunities and more, CMA furthers and bolsters its message.
"What we do as a trade association is facilitate educational opportunities, provide tools for our members to grow their business and do a lot of outreach into mainstream markets in the entertainment community, the business community and the licensed product community to let them know about country music and what a great opportunity it is to work with the industry and its artists," says Whiteside.
There are several public events that further bolster the mission of CMA, including CMA Fest, CMA Awards, "CMA Country Christmas" and CMA Songwriters Series, which is currently in its 14th season and has brought more than 100 live performances featuring world-class artists to cities across the globe over the course of its lifetime.
"CMA is perceived as the brand stamp for the country music industry, if you will," says Whiteside. "We have three shows that air exclusively on ABC Television and include CMA Awards, CMA Fest and 'CMA Country Christmas.' Our CMA Awards in particular are the No. 1-rated country music programming and the No. 2 music awards show on television, just behind the Grammys. We're really proud of that and our huge audience. Fans know us from our brands."
CMA Fest is a four-day festival billed as the "ultimate country music fan experience" that is expected to draw more than 90,000 attendees to Nashville, Tenn., June 7-10. With more than 300 artists performing on 11 stages, this year's event will feature musical acts such as Kelsea Ballerini, Dierks Bentley, Luke Bryan, Florida Georgia Line, Blake Shelton, Chris Stapleton, Carrie Underwood, Lee Ann Womack and many more established and up-and-coming performers. The event also includes other activities, activations and fun that all benefits the CMA Foundation, CMA's charitable arm that works to sustain music educational initiatives across the U.S.
"CMA Foundation is a cool thing. It's an altruistic component of our organization that supports youth programs and music education, not only for the country music community, but virtually every market around the country," says Whiteside.
According to CMA and its in-house and on-the-ground research, the country audience is prime for product extensions.
Some facts:
Millennials account for a 40 percent market share of country music.
Country music consumers make an average annual salary of $82,000.
Eighty-three percent of country music fans shop weekly, and 60 percent of those fans shop in-home or online at least monthly, which over-indexes against other genres of music.
Fifty-two percent of country music fans consider themselves early tech adopters.
Almost half of the country music fanbase follows a regular fitness plan at least twice a week and spends $8 billion annually on sports equipment and sports-related clothing.
The country music consumer spends $18 billion annually within the health and beauty industry.
These facts, along with the deep awareness that the artists themselves bring, make country music perfect for the licensed consumer product model and this is the perfect time for CMA to debut at Licensing Expo, taking place May 22-24 in Las Vegas, Nev., at the Mandalay Bay Convention Center.
"There is a very unique relationship between our fans and our artists. Our fans, maybe more than any other music genre, have a strong relationship with the artists and vice versa," says Whiteside. "Our fanbase is very engaged and is likely to purchase something from artists. It should be very appealing for licensees to tap into.
"We're debuting at Licensing Expo to reach into the licensing arena and showcase to licensees, retailers, manufacturers and brand owners, as well as make a statement about how rich the country music industry is in terms of our great artists and the popularity of the genre," continues Whiteside. "It's important that we have a presence at Expo to keep country music top-of-mind and to ensure that, as people do deals there, they should think of our artists, our work within the industry and how they can reach country's valuable fanbase."
CMA will not be presenting its own trademark for licensing at Licensing Expo, but rather provide a one-stop-shop for member organizations to highlight the IP they have on offer.
"We're less about licensing the CMA name and more about us representing the industry as a whole, letting everyone know that country is very much open for business," says Whiteside.
CMA's booth at Expo will bring together key organizations from the industry including talent agencies and management companies like CAA, WME, APA, Red Light Management and Maverick, each of which represent the top-most performers within the industry.
"It's going to be a very interesting mix, and that way any of the licensees or retailers will be able to make deals on-site with the artists," says Whiteside. "There's a huge roster of artist potential out there. It's an open book from young, brand-new artists, all the way to true legends–they'll all be represented."
He continues: "What I love about working in the country music industry and at CMA is that we're just so unique. You don't often see other genres of music like rock, pop or hip hop come together, especially as competitors, and make a statement at Licensing Expo. That's just not something that is possible. Country is such a community, and CMA is able to pull the whole genre together and make a statement. We're just facilitating more opportunities out there."
Subscribe and receive the latest news from the industry Article
Join 62,000+ members. Yes, it's completely free.
You May Also Like
---