Goin' with the Flo
Goin' with the Flo
Music artist Flo Rida is ready to license his brand around the world.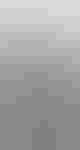 "Flo Rida–global, all across America/When we're here together/Gon' to take it to the next level."
It's possible that the lyrics to hip-hop artist Flo Rida's latest single, "Tell Me When You Ready," are postulating not just on a charged night out, but also the burgeoning brand business the artist is building. He may be known popularly in the clubs, on the dance scene and on Billboard's Hot 100 charts, but increasingly Flo Rida is constructing a business around his image and capitalizing wisely on his personal brand.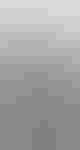 "I'm thankful that my hip-hop roots have expanded into the mainstream. With that expansion, I've been encouraged to grow as an artist as well as an entrepreneur, starting with my independent record label, several community outreach programs and now this progression into licensing," says Flo Rida.
And he is taking the licensing business to that next level with the appointment of a licensing agent, D3M Licensing Group, to stealthily guide his business into categories beyond music. D3M, a team with 20-plus years of experience in all aspects of licensing, led by Marlo Gold, president, will leverage the Flo Rida brand to extend it into key categories around the globe, as well as endorsement and promotional deals.
"This is Flo's first foray into licensing," says Gold. "It's time for him to become a brand, but he's not going into it blindly, ready to throw his name on anything and everything. He wants to concentrate on things he really believes in–health and fitness, sports equipment and lifestyle."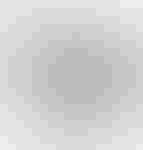 Initially the consumer product program for the artist will focus on apparel, accessories, consumer electronics and, of course, health and fitness, of which Flo Rida is a major advocate.
"Health, fitness and other things I embody in my lifestyle are what fans ask about on social media or during meet-and-greets, so it's important for me to recognize and utilize that interest to extend my brand," says Flo Rida, who appeared on the cover of Muscle & Fitness magazine in June 2012.
Gold further emphasizes the import of the health and fitness category to the artist, saying: "Health and fitness is not just an area of interest for Flo, it's his life. He believes that a healthy body creates a healthy mind, which creates better music–it's an overall Zen thing for him."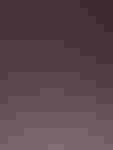 Keeping in step with his passions, Flo is launching a new, upscale gym, Flo Fit, in Miami, Fla., the artist's home base. The gym–his first–is a "hardcore fitness facility" that incorporates motivating music (naturally) and flashy design to push members to that next level. The gym is packed with variety, incorporating standard resistance machines, stationary bikes and treadmills with group classes led by certified personal trainers. The classes are particularly interesting, as they combine movements such as sprinting, punching/kicking bags, flipping tires, weightlifting, spinning and climbing rope with body weight exercises and small equipment such as kettlebells and medicine balls.
The gym is just one such deal for the artist, and one that falls in line with the brand's ultimate fashion/lifestyle focus.
An additional deal that is perhaps an even more natural extension and capitalizes on the core Flo Rida brand is a global licensing and endorsement deal with IK Multimedia, a manufacturer of music creation apps, software, hardware and accessory products for computer and mobile, for a professional grade hand-held mic. The mic, which allows vocalists to make pro-quality recordings anywhere, will hit mass market and specialty music retailers this fall.
"IK Multimedia has worked with guitar players and guitar companies with great success, and we are excited to work with international superstar Flo Rida to expand our offerings," says Gary Kerzner, managing director, IK Multimedia U.S. "Working with Flo Rida will allow us to broaden our market as we tap into his global fanbase of tens of millions of fans."
The IK deal is just one of what is sure to be many as Flo Rida–and music artists on the whole–increasingly look to licensing, endorsements and promotions as a serious income generator and as a way to continue to drive awareness to his global profile.
"Marketing himself as a brand is a smart move," says Gold. "People are not making money like they once were from selling records. You have to know your audience and attach your brand to someone with a big, recognizable face. Flo's Q Scores prove that he is everybody's audience, and that's why his brand will be widely accepted."
Flo Rida also has a deal in place with Beamz Interactive, a music product and technology company, to create a family of products featuring his music content. To promote the products, Flo Rida will also film a commercial and a series of videos.
D3M will additionally look to extend the Flo Rida brand to fashion, with workout apparel the first area of concentration and casual clothing such as designer hoodies also on the product radar.
Flo Rida has performed at corporate venues, as well, for major companies such as Samsung, BlackBerry, T-Mobile and Coca-Cola.
For the future, D3M and Flo Rida will also look to more aspirational categories.
"The strategy is to build the brand into a world-recognized fashion and lifestyle brand first–we want to build Flo beyond his music," says Gold. "For the short term, we will look at health categories, but the long term is going beyond that from smaller categories to larger, like fitness equipment, cars and even jet boats."
In the end, however, just which products hit retail are under the watchful eye of the artist himself.
"Flo is kind of old school and very humble, but he is serious about making sure that (the products) are something he really loves," says Gold. "He's this mega-star, but when we bring products to him, he sits with them and tests them until he feels comfortable representing them. This is his time. He's a songwriter, a producer and he's guiding new talent. It's time for him to evolve–to license–and do what needs to be done and create new art."
Subscribe and receive the latest news from the industry Article
Join 62,000+ members. Yes, it's completely free.
You May Also Like
---