We Ain't Afraid of No Ghosts 2
We Ain't Afraid of No Ghosts 2
Sony is gearing up for a mega consumer products program to support its surefire hit Ghostbusters in 2016.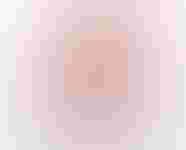 Sony is gearing up for a mega consumer products program to support its surefire hit Ghostbusters in 2016.
With filming of the new Ghostbusters movie underway, Sony Pictures Consumer Products is capitalizing on the buzz surrounding the film with an expanded roster of licensees for both the classic and rebooted versions of the beloved franchise.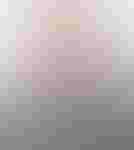 Mark Caplan, senior vice president, global consumer products, Sony Consumer Products
The Ghostbusters logo remains one of the most recognizable images in the world, with 96 percent recognition among consumers ages 13- to 54-years-old, says Sony. Even if they have never seen the original movie, its sequel or the 1997 animated series, generations of consumers know that the correct response to the question "Who you gonna call?" is "Ghostbusters."
"The Ghostbusters franchise continues to resonate with consumers across all demographics," says Mark Caplan, senior vice president, global consumer products, Sony Pictures Consumer Products. "The music, the logo and the Ecto-1 car have become iconic."
The franchise marked its 30th anniversary in 2014 with a limited re-release of the original 1984 film and a number of new licensing agreements for classic merchandise. The anniversary kicked off with a collaboration with Krispy Kreme, the release of both Ghostbusters films in Blu-ray anniversary editions and a vinyl release of the film's soundtrack.
This year, Sony will win a new generation of fans with an all-new female cast debuting in July 2016. Kristen Wiig, Melissa McCarthy, Cecily Strong and Leslie James step into the roles made famous by comedy icons Dan Aykroyd, Bill Murray and Harold Ramis, in a re-imagining of the Ghostbusters team, complete with a new mission, new ghosts and a new villain. The fresh take on the film positions the franchise for even broader appeal among women and expanded opportunities in the future.
Based on its evergreen status, Sony is positioning Ghostbusters to become a content perennial in the mold of The Walt Disney Company's Star Wars or The Avengers, and has formed a new production collective, Ghost Corps, to take the brand to the next level. Led by original Ghostbusters director Ivan Reitman, Ghost Corps will explore ways to expand the franchise through additional content, including a second movie slated for 2018 release, and the potential for television, digital, shorts and direct-to-video content.
"Ghost Corps will be part of the ecosystem of Sony Pictures, and together we'll be building a long-term strategy for keeping content going," says Caplan. "From a merchandising perspective, this gives us a springboard to extend the franchise beyond the movie to create a true brand."
Caplan, who was recently promoted to his new role, will oversee and manage licensing, merchandising, location-based entertainment and interactive gaming efforts for the Ghostbusters brand, as well as other notable franchises.
Product for the Ghostbusters franchise is planned across all major categories including video games, costumes, toys, collectibles, consumer packaged goods, apparel, publishing and mobile.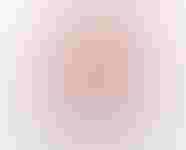 Gaming will be a big component of the Ghostbusters licensing program. The original Ghostbusters video game (created by Activision) featured voice-overs from the cast of the original film and served as an extension of the original movie's storyline.
"The classic movie had a huge base of self-propelled fandom, so the game really took off when it was introduced in 2008. The reception the game received at market made us realize the untapped potential of the franchise," says Caplan.
Activision will create a console game for Xbox and PlayStation, as well as mobile games (both new and crossovers with existing games such as those based on the TV series "Family Guy" and the mobile hit "Fruit Ninja") tied to the new movie.
"Ghosts will make guest appearances in some of the most popular apps in the world, generating a lot of interest in the brand," says Caplan.
Since classic elements from the film franchise such as the Ecto-1, Slimer, the Stay Puft Marshmallow Man, proton packs and PKE meters are such a big part of the franchise's appeal, these elements will be making appearances in the new movie. The licensing strategy encompasses classic merchandise as well as new products.
"We'll continue to work with our licensees on merchandise inspired by the imagery of the original films, while also working with new licensees signed on to develop merchandise for the 2016 remake," says Caplan.
Also according to Caplan, the style guide is versatile enough to allow mass and specialty licensees to develop differentiated product.
"The high-end collector market is an entirely different tier from the mass market, and we'll be working with partners from both tiers to create designs and products that appeal to a wide variety of consumers," he says.
Long-time partners such as Mattel and LEGO will continue to release regular offerings for collectors inspired by the imagery of the original films, and will also produce new lines of collectible figures, action figures, vehicles and role play. Funko, which already produces Pop! Vinyl figures inspired by the classic movie, will produce new products timed to the release of the 2016 film.
Apparel licensing, always a key staple in the Ghostbusters classic program, will continue with partner Mad Engine producing boys' classic t-shirts and Freeze producing girls' classic t-shirts, while Hybrid will be the master licensee for mass apparel tied to the new movie.
Rubie's Costume Co., which has been on board the Ghostbusters program for 10 years with kids', adult and pet costumes based on the original Ghostbusters film, will expand its reach to include costumes based on the new movie, as well as Ghostbusters-themed decorations for Halloween.
A line of accessories, including backpacks, wallets, tote and duffle bags, will come from Fab Starpoint, and Hypnotic Hats will produce hosiery and hats.
Publishing is also a part of the plan.
"The official legacy book, Ghostbusters: The Ultimate Visual History, will be published timed to the movie," says Caplan. "The book will explore the universe of the first two films with rare behind-the-scenes images and in-depth commentary from the cast and crew. We're also working with Tor Books on a novelization, IDW on comic books and Running Press on collectible mini books that will include a sculpted collectible item. We're looking at a global reach in publishing."
In partnership with Cryptozoic, Sony will launch the first officially licensed Ghostbusters tabletop board game in nearly 30 years, this month. Mattel will also launch a board game based on the new movie in 2016 aimed at younger kids.
"The magic of Ghostbusters is that there's something for everyone," says Caplan. "Ghostbusters are empowering. Anybody can be a Ghostbuster and fight your fear of ghosts–it's a really good play pattern."
Caplan says the brand is open to exclusive opportunities.
"We have a global plan for our licensing agents in every major territory and plan to have multiple licensees in key territories such as Asia, North America and Europe," he says. "These are very important markets, and we'll be spending a lot of time developing them."
But Ghostbusters is not all that Sony has up its sleeve. There are two additional Sony properties to watch–Smurfs and Goosebumps.
"Goosebumps debuts in October and a new Smurfs movie is slated for March 2017 release," he says. "We're expecting good things at the box office, and that's a great opportunity for merchandising efforts."
Subscribe and receive the latest news from the industry Article
Join 62,000+ members. Yes, it's completely free.
You May Also Like
---