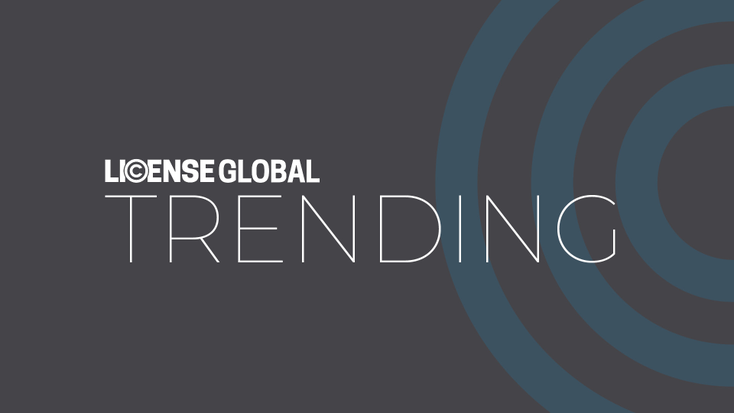 What is Franchise Fatigue? 
The drop in box-office sales, major tentpole picture engagement and franchise penetration with core global audiences, franchise fatigue is a term that encapsulates a general lack of excitement around, and participation in, major box office launches. 
This view of audience engagement with blockbuster movies is often connected to ongoing poor reviews within a franchise; the perception that new titles are financially driven; a widespread want for newness; the opinion a sequel (or prequel) may be an unjustified addition to a beloved franchise and/or a lack of authenticity and connection to source materials such as video games, comic books or novels. 
Traditionally synonymous with the movie industry, franchise fatigue can also be used to understand the drop in engagement across all forms of entertainment and media given its close connection with intellectual property. 
Why is Franchise Fatigue Trending? 
In the years leading up 2019, the term franchise fatigue was coined and became a regular part of a wider conversation regarding
major box office releases and the future of blockbuster movies. Then, the pandemic changed our relationship with entertainment entirely.  
However, there are many continuations in the culture of fandom and consumerism in post-pandemic times. Fans still dictate the success of a blockbuster movie and wider franchise. Rumors of beloved character casting, leaked set images or storylines, titles and teasers of trailers and 10-year plans from movie studios continue to successfully build excitement on the run-up to each tent-pole release.  
During release, the media circuits, interviews, promotions, social media campaigns and trailers continue to keep the excitement moving and the box office revenue rolling.  
But a connection with an existing intellectual property does not guarantee viewership, a change in viewing culture may not have changed the looming threat of franchise fatigue and there are many aspects within the blockbuster franchise market that indicate that fatigue, of any kind, is a very real and exciting situation for brand owners and movie studios.  
Case Study: The MCU 
According to
, 84% of Marvel fans claim they are overwhelmed with the constant stream of MCU content. Regardless, fans still engage with the content at the theatre. The MCU is, after all, the most successful franchise of all-time, earning over $25 billion across its portfolio of movies since "Iron Man" launched in 2008.  
Proving the rule of continued engagement are global box office revenue reports for "Black Panther: Wakanda Forever" ($546.3 million so far), "Thor: Love & Thunder" ($760.9 million), "Doctor Strange in the Multiverse of Madness" ($955.8 million) and last year's ongoing success of "Spider-Man: No Way Home" ($1.9 billion).  
Marvel's movies and series fared well, but put simply, did not maintain the lofty positions of previous, and more importantly, record-breaking years. Instead, the MCU's regular spot at the top of the box office and streaming list was given to titles like "Top Gun: Maverick" and "Stranger Things."  
New Disney+ series introduced fresh faces to the MCU in 2022, but even with a hugely popular "Moon Knight" – which landed in Nielsen's Top 10 upon its debut – shows like "She-Hulk" and "Ms. Marvel" could not beat its own records of "Loki," "WandaVision" and "Captain America and the Winter Soldier." 
However, a drop in box-office revenue does not always indicate franchise fatigue. Marvel still held four spots in the box office Top 10 of 2022, and the series audience only continues to grow.  
The only reason franchise fatigue may be setting in for the brand is simply connected to the quantity of projects available, and the interconnected storylines meaning audiences need to invest more time to follow the intricate and spectacular multiverse of narratives. Viewers are time poor and rich in options, meaning originals and one-offs may be preferred choices for series, while the global box office still works to rectify the damage of the pandemic regardless of title or franchise. 
Franchise fatigue may be a factor, but it is an extremely small part of the wider viewer equation, especially in the face of the titan that is the modern Marvel Cinematic Universe. 
A Universal Conundrum 
Fandom's latest report also highlighted that character-led movies place the intellectual property front-and-center, meaning that fans and audiences are far more likely to attend the screenings of one-off or character driven titles.  
However, to balance this, Fandom also highlighted that Marvel fans may be more actively involved in the continuity of its universe, while DC fans are more likely to be passive fans and connect more closely to singular, character-led movie events such as "Black Adam" or "The Batman." 
"The words 'fan' and 'super fan' are used constantly to describe consumers of entertainment, but those terms are too generic for today's entertainment world – fandoms are complex," says Stephanie Fried, chief marketing officer, Fandom. "Understanding the layers of fan identity and authentically connecting with them at the right time and right place will be key for marketers looking to maximize success across streaming, theatrical and video game releases." 
Reviews and critical appraisal of "Andor" (2022), the Disney+ series widely considered as one of the finest "Star Wars" additions of all time, proved the rule that regardless of content quantity or quality, there is a story for everyone when executed authentically. 
As a result of this, the Fandom report also highlights that franchises that are singular character-focused events can aid licensed product sales. DCEU fans, for example, are 20% more inclined to purchase products that feature their favorite superhero. 
Interest in the concept of a wider universe of characters may be waning, but our love for superhero storytelling, spectacular space operas and compelling franchise adaptations and additions are not going anywhere.  
The gaps in box office revenue or streaming data, according to Fandom, are simply just an opportunity to engage diverse levels of fandom and create on-ramps for new audiences and, anecdotally, connected more to the wider ecosystem of content, the increased choices and varying style of franchises landing at viewers' fingertips. 
So, is Franchise Fatigue Back? 
In short, franchise fatigue is a factor when considering the 10-year plans of movie studios, but it does not dictate the success of box office movies in the way one may think.  
Instead, franchise fatigue is a barometer for change, and a gauge for movie studios and writers to keep a franchise fresh, interesting and connected to what made it great in the first place. It is what brings a franchise back to its roots should it veer of course, dictated by the fans, the true shareholders of a story. 
Franchises and major motion pictures, streaming platforms and series are not just creating waves of content to capitalize on one franchise until its demise, but simply pivoting to cater for the world's newfound love – and subsequent diversification – of fandom.  
Fandom is no longer a binary term. It encompasses all genres, platforms, mediums, stories and products. It is everywhere, across all ages, and franchise holders are building new editions to stories at a massive rate, not just for commercial reasons, but to simply serve the demand. 
In short, franchise fatigue is just one small part of the evolution of the entertainment industry and another way for fans to communicate with global titan franchise holders.  
In 2023, more releases across the most beloved franchises will return, our attention will be grabbed and box office revenue – while undoubtedly decreased in comparison to record-breaking years due to countless factors from consumer spending to a changing audience base – will only adapt alongside the ebb and flow of a changing entertainment ecosystem. 
Read more about:
Subscribe and receive the latest news from the industry.
Join 62,000+ members. Yes, it's completely free.
You May Also Like
Loading..