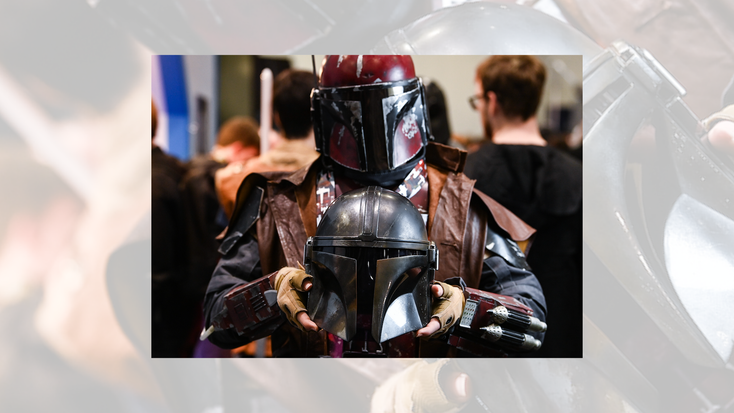 A Cosplayer holds a Mandalorian Battle Damaged Helmet Accessory at day 2 of Star Wars Celebration Europe.
Doug Peters/PA Wire
Sneak peeks included updates on upcoming series like "Ahsoka" and season 2 of "Star Wars Visions" as well as mainstay series like "The Mandalorian" and "Andor." Fans also got to see the final trailer of "Star Wars Jedi: Survivor," got the scoop on the upcoming show inspired by Lando Calrissian, learned Daisy Ridley will return as Rey in upcoming Star Wars films and more.
In short, Star Wars fans got a ton of announcements on the franchise (and even adjacent news, with Harrison Ford's "Indiana Jones" getting some love as well). The licensing industry also got its fair share of news from the event, with
License Global previously reporting
new Star Wars products launched including toys, action figures, books and other merchandise from
,
,
,
Dark Horse Comics
Dark Horse Comics
, Lucasfilm Publishing and
. There were also new product launches for Indiana Jones including action figurines and dioramas from the movie franchise.
With new seasons of popular Star Wars shows, the relaunch of "Return of the Jedi" in theaters and new properties being added to the Star Wars universe, additional licensing deals and product launches are expected soon. Based on these announcements, here's what License Global predicts as upcoming launches:
'80s-Inspired Merchandise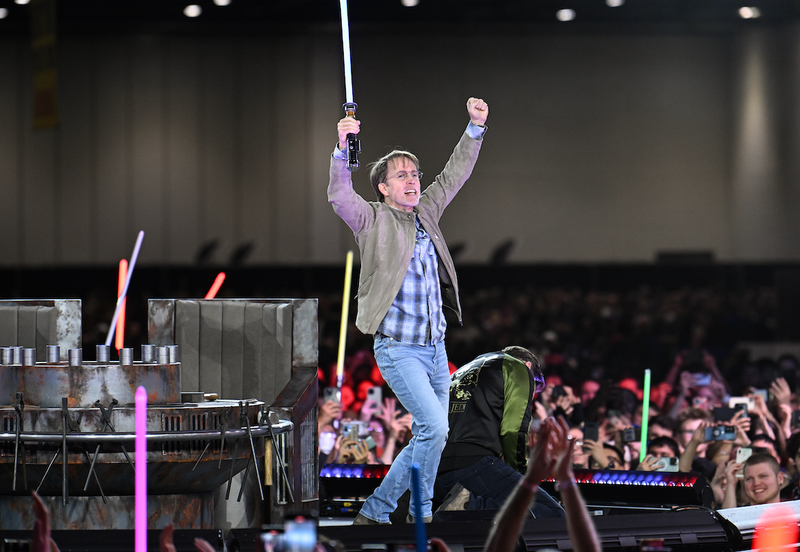 Voice Actor James Arnold Taylor from "Star Wars: The Clone Wars" on day 2 of Star Wars Celebration Europe 2023 at ExCeL London. Photo credit : Doug Peters/PA Wire.
In addition to the re-release of "Return of the Jedi," new properties in the Star Wars universe are getting a kick of '80s nostalgia. "Star Wars: Skeleton Crew" is set to launch this year on Disney+. Starring Jude Law, the series follows a group of kids lost in space attempting to find their way home. When this "Goonies"-esque show hits the airwaves, in conjunction with the re-release of part of the original trilogy, it would make sense for Star Wars licensees to lean into that nostalgic mood.
Additional Star Wars Novels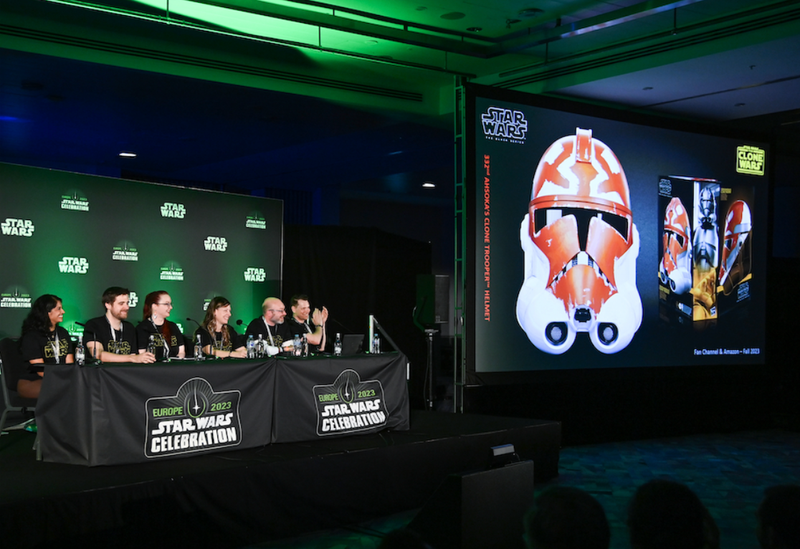 The Hasbro Marketing and Design Team unveil a selection of Star Wars and Indiana Jones products, including the Black Series, The Vintage Collection, Adventure Series, and the Retro Collection on day 2 of Star Wars Celebration Europe 2023 at ExCeL London. Photo credit : Doug Peters/PA Wire.
New properties and extensions of old ones are coming at hyperspeed. Companion titles for new seasons of hit shows, newly released films and franchise extensions could come as a result. With publishing deals announced at Star Wars Celebration Europe, it's not a stretch to expect additional titles coming to the Star Wars product line.
Relaunch of Original Action Figures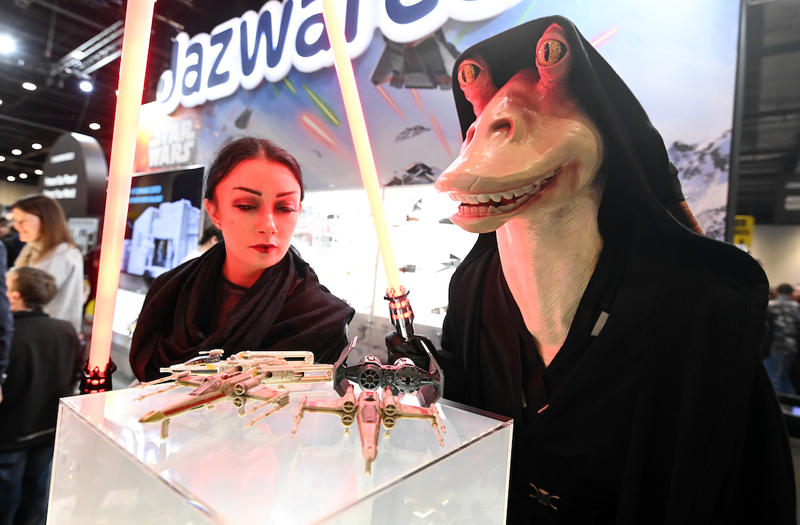 Cosplayers study Jazwares Star Wars Micro Squadron action figures launched today on day 2 of Star Wars Celebration Europe 2023 at ExCeL London. Photo credit : Doug Peters/PA Wire.
A trend seen at Star Wars Celebration Europe was the launch of a lot of toys. With the relaunch of "Return of the Jedi" in theaters, it would only make sense to do a relaunch of some original Star Wars merchandise to celebrate. The first action figures for the franchise were released in 1978 as part of a mail-away Early Bird Kit, and included characters Luke Skywalker, Princess Leia, Chewbacca and R2-D2. Kenner originally produced these figures through 1985, and there was a 10-year gap between the next release of Star Wars action figures. Hasbro started production of Star Wars figures in 1995, and
Disney's Lucasfilm and Hasbro announced the renewal of their toy partnership in early 2022.
Could Hasbro reproduce the original Kenner figures? Kenner Products has been defunct since 2000, so it's a possibility.
With a property as evergreen as Star Wars, truly anything is possible. The force is strong with these licensing deals, and more will be on the way. As Han Solo once said, "Let's keep a little optimism here."
Read more about:
Subscribe and receive the latest news from the industry.
Join 62,000+ members. Yes, it's completely free.
You May Also Like
Loading..