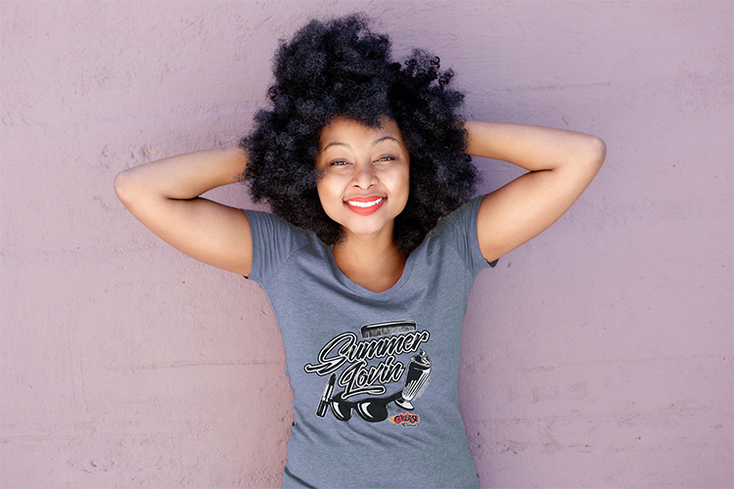 To celebrate the 40th anniversary of Grease, Paramount is teaming up with a number of licensees for commemorative products that are sure to get the thumbs up from honorary members of the Pink Ladies and T-Birds around the world. Bil Bertini, executive vice president, worldwide licensing, Paramount, spoke to License Global about how the company plans to celebrate the film's milestone that will embrace generations of fans.
What is Paramount's goal with the Grease 40th anniversary program?
Grease has always been a timeless classic and in celebration of the anniversary, the studio has re-mastered the film in 4K Ultra HD and is re-releasing the film in theaters for a limited time. To complement these efforts, the Paramount licensing team has put together a distinctive, fun and creative line of products that celebrate the essence of Grease with both modern and retro styles.
What is it about Grease that has established itself as a part of pop culture for the past 40 years?
The magical combination
of young love, the spirit of friendship and of course the iconic music makes this high school story a classic that transcends time. Grease truly is the word!
Does the anniversary collection target casual or passionate fans?
All fans! It doesn't matter the age, everyone loves Grease. With so many different category offerings, we really do have something for everyone.
What consumer product categories or partners will we see this year?
Grease has been one of our top properties year-in and year-out in the areas of fashion and accessories, gift and novelties, costumes and dress up, collectibles and interactive. In addition to these core categories which are expanding for the anniversary year, we are also excited to announce new partners and categories for Grease.
We have a global partnership with OPI, who is launching a Grease-themed summer nail color collection. We have new collectibles from Funko, and will be expanding our costumes and party offerings from Party City. We also have a new candy line from Dylan's Candy Bar. In the fall, the Milwaukee Brewers will celebrate the anniversary with licensed giveaways for fans.
And let's not forget the line of commemorative stamps from the Australian Postal Corporation. We're thrilled to offer fans so many different ways to engage with the property and to celebrate this milestone.
While the demographic lean toward young women, there are items for men in this program. How did you curate your collection for Grease's male fans?
The T-Birds have a very distinct image and representation in the film. At the heart of the movie, there is something every kid, teenager and adult can relate to growing up in America. Our male fans love the edgy, effortlessly cool look of the T-Birds, and we wanted to curate a collection that hit upon those themes in a modern, accessible way.
Since the film's release, there have been multiple adaptations of Grease like the Broadway revival in the '90s, or the broadcast of "Grease Live!" on Fox in 2016. Have these newer versions shaped the franchise?
The various adaptations have been tremendously successful in providing new, refreshed content for fans. They enhance engagement and allow Grease to be widely celebrated across various platforms, and ultimately drive renewed interest in the classic film.
In what ways do the consumer products keep the current fan base, who first saw the film in the '70s, while embracing newer fans?
As part of Grease's 40th anniversary celebration, we developed new artwork that adds a modern creative sensibility to the property. Our product launches leverage both for the modern look and creative aesthetic along with the classic looks in order to have products that appeal to new and old fans alike.
While there are traditional consumer products launches like apparel, Paramount is also planning social and digital activations for the anniversary. How do you market a brand so steeped in nostalgia to fans who may (or may not) be digitally savvy?
Fans of Grease span all ages from kids and teens to multiple generations of adults. It's important to provide ways for fans of all ages to engage with such a fun property. It's one of the most performed high school musicals of all time, and with a younger audience now a large part of the franchise, the marketing strategy has been aligned to a multiple-generation approach so that fans of all ages have numerous touch points, both physical and digital. This strategy will help define our messaging, social media marketing, publicity and creative efforts.
Every generation discovers Grease for the first time and expands our fan base.
We look forward to electrifying generations of fans with compelling products in this celebrated 40th anniversary year and beyond.
Subscribe and receive the latest news from the industry.
Join 62,000+ members. Yes, it's completely free.
You May Also Like
Loading..