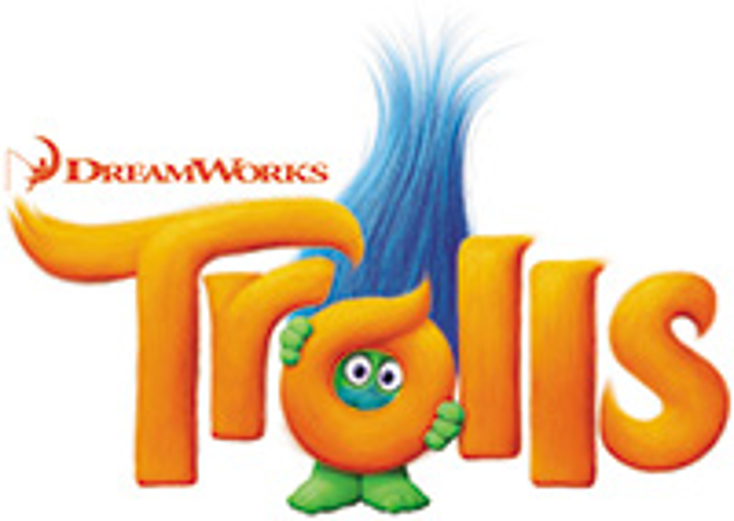 DreamWorks Animation is raising the bar on franchise opportunity with its latest feature film Trolls.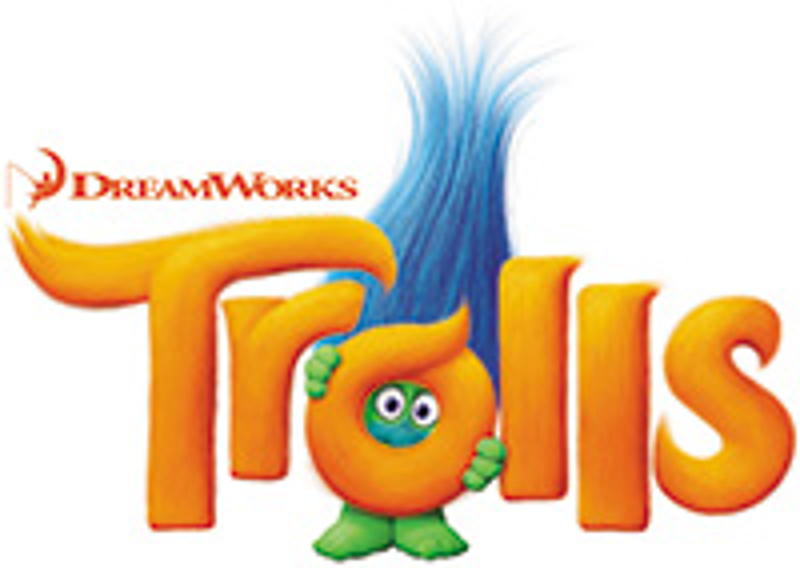 The New Year is shaping up well for DreamWorks Animation as it debuts its newest and most hair-raising franchise yet–
Trolls
. Based on the collectible, multi-hued mini dolls that have been in-market since the mid-20th century,
Trolls
is likely to become a rock-solid franchise that will stand shoulder-to-shoulder with DWA's other evergreens such as
Shrek
,
Kung Fu Panda
, the
Madagascar
franchise and
How to Train Your Dragon
.
And, on the heels of DWA's announcement that it will expand its multi-year contract with streaming network Netflix around the world, the film and its ancillary entertainment will be the next major tentpole to add new dimension to the studio's girls' offerings. It also presents a unique opportunity for DWA to showcase its multi-channel ability to present a total entertainment package for the whole family, not just led by film, but one that includes digital short-form content, interactive gaming, publishing, consumer products and more.
Trolls
, directed by Mike Mitchell (
Shrek
Forever After
), will premiere first in Europe on Oct. 13, followed by the U.S. debut Nov. 4, and includes an epic voice cast led by musician and actor Justin Timberlake, who has also been tapped to write and perform original music for the film. He'll star alongside Academy- and Tony Award-nominated actress Anna Kendrick, who stars as Poppy, as well as Gwen Stefani, James Corden, Russell Brand, Ron Funches and Kunal Nayyar. The film's cast also weaves in two new media stars–Meg DeAngelis (known as beauty and fashion vlogger MayBaby on YouTube and DWA's AwesomenessTV) and comedian and self-dubbed "Queen of YouTube" GloZell Green.
"The movie is an incredible property, and for consumer products, it is the largest merchandising program we have ever done to support a film," says Jim Fielding, global head of consumer products and retail, DreamWorks Animation and AwesomenessTV. "The film is so wonderful with its rich characters and wide cast of personalities, as well as the comedy and the storytelling. Then, with the music layered on top of it, the property is very consumer-friendly around the world."
The Trolls brand has a long and storied history in the global marketplace, first emerging in 1959 in Denmark when fisherman and skilled woodcutter Thomas Dam carved a doll for his daughter based on Scandinavian lore. The doll went on to became an international phenomenon that was revived in the '90s and again in 2003, when the Toy Industry of America inducted Trolls into its list of the Top 100 Most Treasured Toys of the Century.
In 2010, DWA inked the film concept onto its production slate, and in 2013, it acquired the full rights to the IP from the Dam Family and Dam Things of Denmark, effectively controlling all rights to the property from the top, down, enabling the company to build an all-encompassing strategy that leverages the studio's multi-channel strengths. As of press time, the film is the only piece of content that has been formally announced, however additional supporting entertainment is in the pipeline, drawing out the franchise for several years at least.
The move speaks to an internal DWA shift that is just becoming visible to the consumer as the studio transitions away from a film-centric strategy and one that better incorporates all aspects of its business–from publishing and consumer products to multi-channel entertainment and TV series. It's a new 365-day engagement approach that is beginning to pay off huge at retail.
"DreamWorks is getting increasingly strong at leveraging every part of its ecosystem–from gaming to publishing, digital and short-form, traditional consumer products and marketing. It's all coming together," says Fielding. "It was visionary of our leadership team to find a property that can be leveraged through multiple touch points throughout the company, but the important thing to remember is that the film is getting made because it's an incredible story."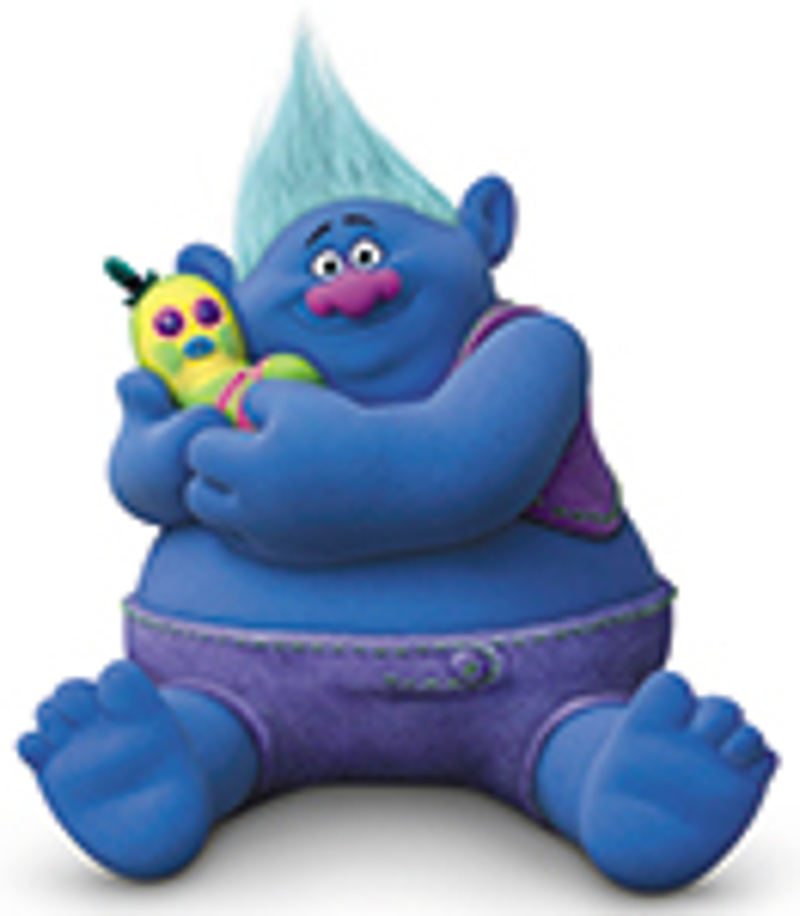 With an eye to strategy and building a completely packaged brand franchise, DWA brought on board new executive talent to helm franchise development (among other potentially evergreen properties), led by Shawn Dennis, global head of franchise.
"DreamWorks' decision to acquire the Trolls property in its totality–and not just do a film, but to buy the entire company–meant that the studio needed to bring in folks that really understand the girls' market (its target demographic), where it's going, how it is changing and why.
Trolls
could be the next big thing in a very unique way given that it has been in the zeitgeist for 58 years," says Dennis. "It's really about the re-imagining of this great brand and making it a much more robust conversation with licensees and retailers around the world."
The opportunity for DWA to create a franchise from the ground up is limitless–although the Trolls concept has been in the collective global consciousness for nearly 60 years, there has never been any formal content around it. With the IP acquisition, DWA now has the ability to build an entirely original world around the heritage property and lend it a new and refreshed voice.
"We're absolutely treating
Trolls
as a brand-new IP, but the value of it and its foundation as a Top 100 toy doesn't hurt," says Dennis. "It is all-new because the story is all-new, but from a brand awareness point-of-view, it has got great recognition because of its long heritage, especially internationally and in Europe, where it is very much a part of their daily lives."
And for DWA, the
Trolls
property ticked off multiple boxes paramount when building a sustaining franchise: proven appeal and desirability, a steadfast play pattern, merchandising opportunity and the ability to maintain continued content.
"One of the very smart things that DreamWorks did was to unbox the DNA of the brand's heritage, meaning that while building an entire universe of characters, magical locations and worlds, they looked at the core of this brand and separated that into two key pieces–its meaning and its context," says Dennis. "Before we wrote word one of what the story would be, we had to understand what the meaning of the brand is and what is cool about it. What's connective is that
Trolls
already stands for feelings like happiness and positivity, and what's cool about
Trolls
is that it has this crazy hair in bright colors."
Trolls
, although it has its roots in toys, is positioned as a lifestyle brand that will largely speak to girls, but more likely than not appeal to multiple demographics across both sexes and spanning all age ranges.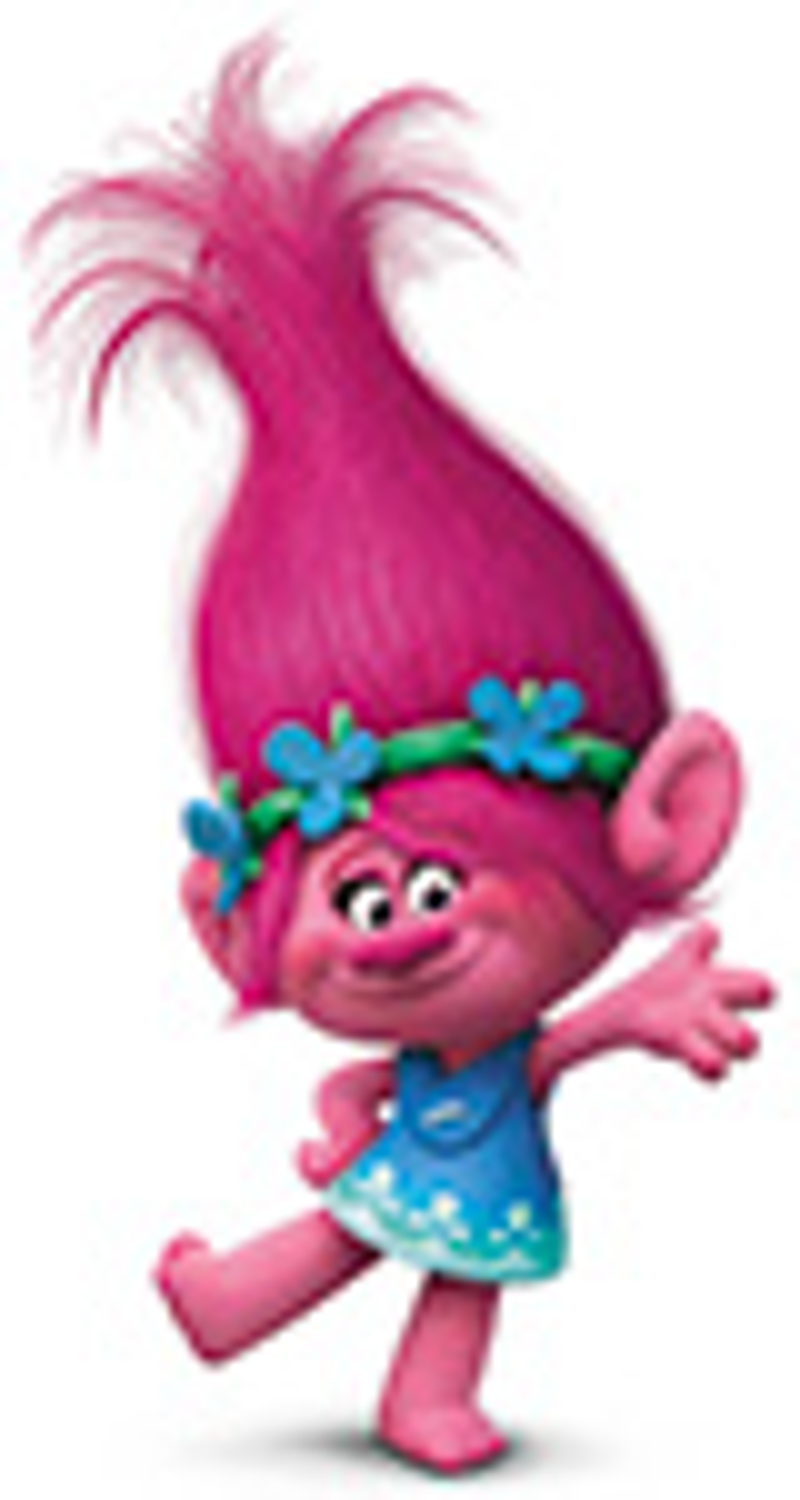 "
Trolls
is giving us the unique opportunity to launch as more of a lifestyle brand franchise that extends itself well organically to everything from soft lines to social expressions–it's certainly not pigeonholed as just a toy brand," says Tim Erickson, global head of licensing, DreamWorks Animation.
The film has locked in its product program licensees, with Hasbro leading the charge as master toy partner. (Hasbro has been inked on for the program for some time now, signing on in summer 2013.) The long-term partnership is particularly important for both companies, and the pairing is viewed as an ongoing, multi-year franchise for both.
"We are looking to build out
Trolls
and continue it for several years," says Erickson. "We have a tremendous amount of content that we are working on to support the
Trolls
franchise–there is no expiration date for this brand."
The core merchandise range will still include the collectible doll, but there is a robust collection of items that will easily fold into the range alongside them.
Other licensees include Random House as the core publishing partner in the U.S., General Mills (food), Kraft Macaroni & Cheese and Jell-O (food), Goody (health and beauty accessories), Franco (bedding and bath), Freeze (t-shirts), Hallmark (stationery and self expressions) and Crayola (arts and crafts). Additional apparel is also in the works.
"From a franchise perspective, No. 1 is to understand who this film is for, and that is multiple targets–this film has to deliver entertainment value to a four-quadrant audience," says Dennis. "But the franchise–the group of people that will live into the
Trolls
experience and find it useful in their lives–is for girls. That means that some key elements that are resonating with girls today need to be a key part of the franchise's meaning... things like embracing imperfection, music, humor, creating."
Product will trickle into market beginning in August, but the bulk of phase one merchandise will roll out closer to the film's fall premiere. 2016 will set the stage for consumer products, but it is 2017 that will truly see the property realized on shelf.
"The key for us has been to ask ourselves what categories we should really focus on around the launch of the franchise, and how do we have natural extensions grow from that? 2016 will be an amazing year for
Trolls
from a consumer product perspective, but 2017 and 2018 will see the brand and its extensions grow," says Erickson. "As we build out the
Trolls
ecosystem, we'll certainly be leveraging all of the other key touch points of the property with the consumer. 2017 is all about extending from the film, naturally."
The film's international appeal is also sure to be central to its success at the box office and on shelf, as well as to establish
Trolls
as a multi-year franchise, much like films such as
Kung Fu Panda
have held key roles in DWA's global bottom line.
"DreamWorks' properties have always played really well internationally," says Fielding. "We've always acted and thought globally, and we have always tried to create content that resonates around the world with our fans.
Trolls
is another of those to add to the portfolio. We're very happy that we have these characters and stories, particularly for consumer products–that is a huge advantage."
The film opens internationally ahead of the U.S. premiere, and it's a move that will be equally supported by global marketing campaigns and activations, beginning this summer.
"I love that we are opening in Europe," says Dennis. "It's something we've never done, but we're doing it now in a bow to the heritage of the property. While we have created this new universe and new story, there is an existence on this planet that is long, and we want to pay tribute to the founding nation and the continued recognition of the brand. Trolls are a continued mythology in Europe today, and it makes all the sense in the world to give a nod to that."
The marketing campaign kicked off last month via social media, with the film's stars each tweeting pictures with their characters. Marketing will steadily continue throughout the spring, with summer seeing ramped up activations and activity that is tailored regionally.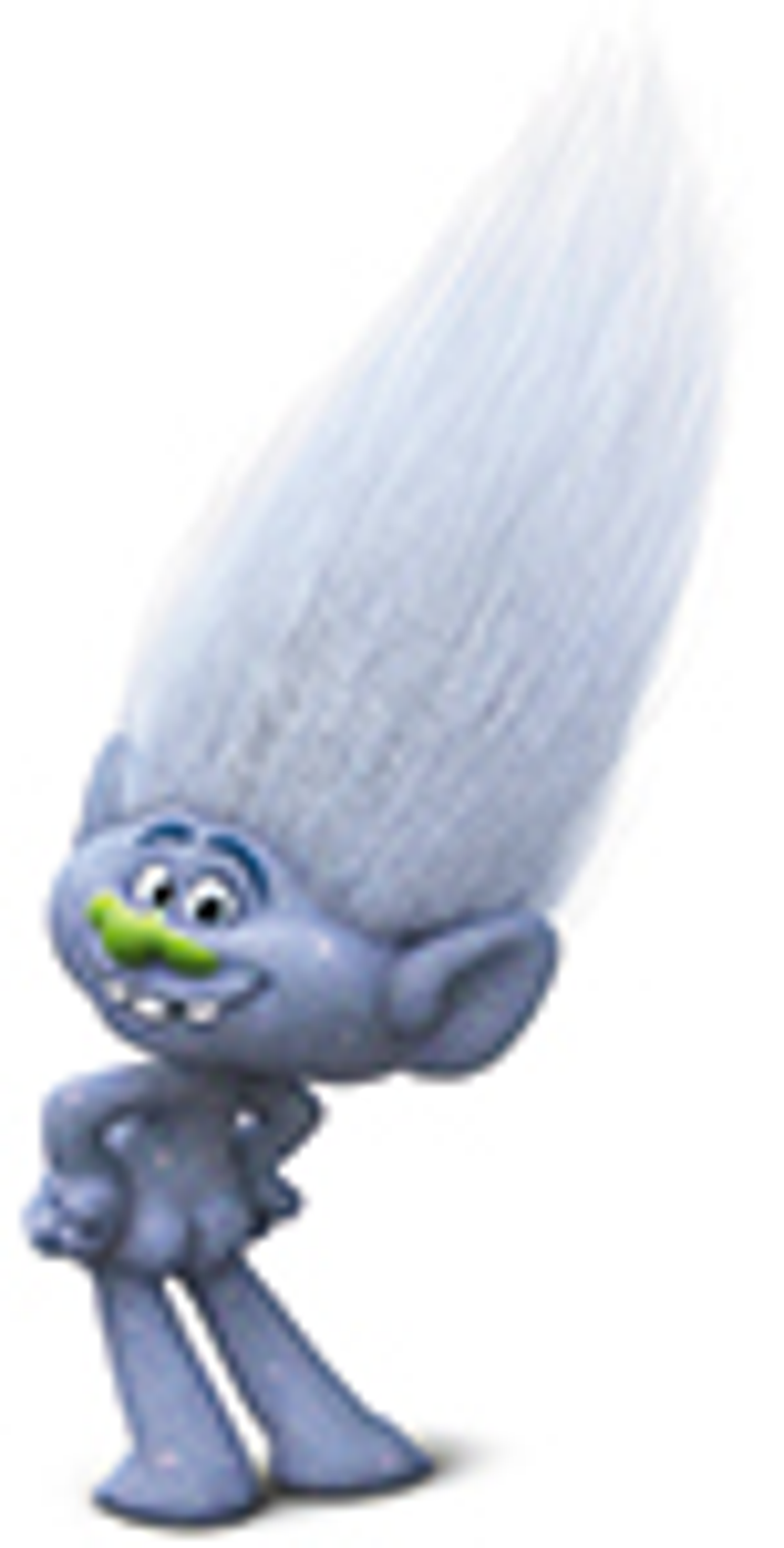 "Our main goal is to make sure the consumer is immersed in the
Trolls
franchise, and there is no better way than first through the film," says Erickson. "It's our first focus, and we will be leveraging our partners to reinforce that messaging from now through the film's launch. Consumer product marketing will begin heavily in October."
In the end, the franchise is only as good as the film, which Fielding promises is among the studio's best to-date.
"
Trolls
is joining an incredible legacy of quality and innovative storytelling, and it will sit right there with
Shrek
,
Madagascar
,
Kung Fu Panda
and
Dragons
as some of the best filmmaking we've ever done," says Fielding. "What all of our films have in common is a broad, dual-gender, multi-generational appeal with its hallmark of quality storytelling, humor and heart. Ultimately, because these films resonate so well with the public, consumers then want to extend the dream beyond the film. People fall in love with the movie and the characters, so the natural next step is to want to continually immerse in the story through consumer products and consumer experiences."
Read more about:
Subscribe and receive the latest news from the industry.
Join 62,000+ members. Yes, it's completely free.
You May Also Like
Loading..