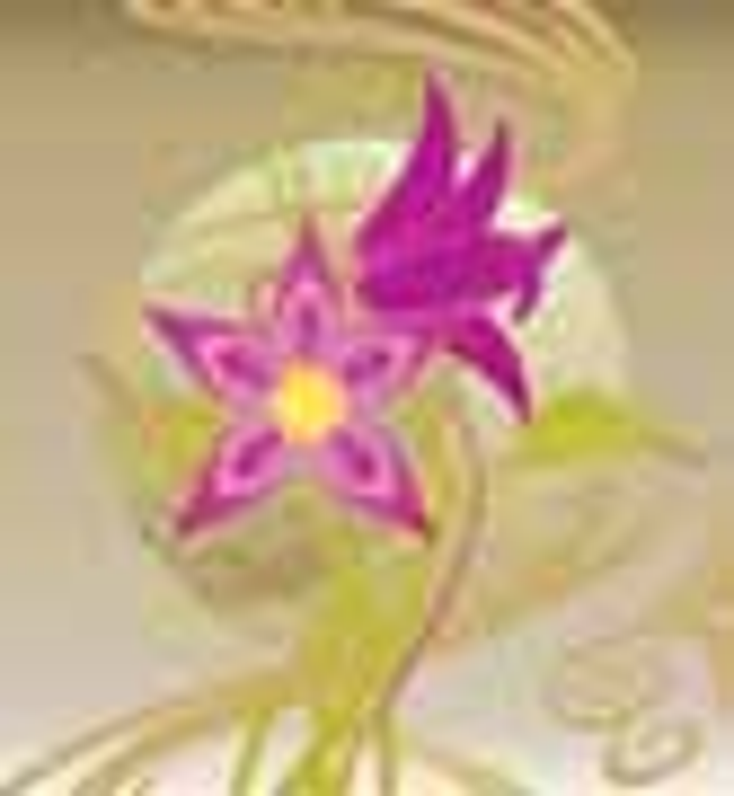 ]>With the right marketing strategy and timing, DVDs can extend a property's shelf life long after the box office.
Finding Nemo
raked in $30 million more in DVD sales than box office sales ($340 million versus $370 million), while
The Lord of the Rings: Fellowship of the Ring
DVD captured a whopping $184 million more than the film version ($498 million versus $314 million), according to Kagan Media Research,
Video Store Magazine
Market Research, and Nielsen EDI.
These two examples are not aberrations. In fact, DVD sales overtook box office ticket revenues in 2003, Plunkett Research, Ltd., reports. Consumers spent $15.5 billion on DVDs in 2004, an increase of 33 percent over the year before, according to Digital Entertainment Group. Such double-digit growth should continue as the price of new DVD features continues to drop to the $15 to $20 range. PricewaterhouseCoopers LLP/Wilkofsky Gruen Associates projects the compounded annual growth rate for DVD units at 16 percent for 2004 to 2008.
What does this boom mean for licensed consumer products? Buena Vista Vice President of Brand Marketing Lori MacPherson says DVDs offer "a new lease on life." If a movie exceeds box office expectations, the DVD release provides a one-two punch—and another opportunity to goose sales of consumer products. If a movie underperforms at the box office, the DVD release offers a chance to beef up special features, tweak the advertising campaign, and bolster the product mix. Then there's the cross-marketing opportunities for sequels in the movie theater while the original is rereleased on DVD. And direct-to-DVD movies—and DVD versions of TV shows—can help build brand awareness and equity while boosting product sales. "DVD/VHS releases started to become a major component of licensed product approximately five years ago," says Carrie Lozo, buyer, Toys "R" Us, where the top five best-selling DVDs at Toys "R" Us Times Square in 2004 were
Shrek 2, Brother Bear, Lion King 1 1/2, Aladdin,
and
Elf.
"The strength of a movie at the box office helps determine how big we at Toys "R" Us will get behind it when it releases on DVD. For example, if an animated movie does more than $125 million at the box office, we will be much more likely to do a pre-sell campaign on it, versus an animated movie that does less than that. In addition, the box office size helps determine how many units of the DVD/VHS the studio will put out for street date. The higher the box office numbers, the more the studio will release." Toys "R" Us has a specific area in the store for movies, called Geoffrey's Box Office. It has fixtures that are used to merchandise a movie with other licensed product (Barbie Fairytopia, for instance). "Each month, we determine which movie and corresponding licensed product we want to feature together as a merchandise statement," Lozo says. "We also have hosted several DVD launch events with celebrity appearances at our international flagship store including
School of Rock, Ice Age,
and
The Land Before Time."
Typically, Toys "R" Us keeps DVDs on shelf six months to a year, Lozo says, but there are many exceptions to this. "There are basic
Sesame Street, Baby Einstein,
or
Wiggles
titles that have been in our assortment for two to three years," she explains. "There are also new releases that just don't sell to expectation and are pulled after only 90 days. The sales on an item determine its existence in the Toys "R" Us assortment." For licensors and licensees, the key is seeing how other product categories can draft off a DVD release, notes Nancy Wolpert, vice president, home video/DVD, Nickelodeon & Viacom Consumer Products. "The DVD is very much a part of how a property builds. It shouldn't be looked at in isolation. There's a lot of co-dependency in a good way." Success generally hinges on release timing and marketing/promotion strategies. The window between theatrical and DVD release has shortened from four to six months to four months and probably will condense even more, says Martin Blythe, vice president, publicity, Paramount Home Entertainment. Some companies, such as DreamWorks, start looking at the DVD as soon as the movie is greenlit. "We get a copy of the script, which lets us look at the types of potential products, target audience, content, etc.," says Kelly Sooter, head of the domestic home entertainment group, DreamWorks. There are typically two target seasons with DVD: fall/holiday and spring/summer. "You can get higher price points with a fourth-quarter release because people are buying for holiday and looking for more high-end items," explains Anne Globe, head of marketing and promotions for DreamWorks Consumer Products. "The seasonality aspect also allows us to do different products, such as long-sleeved fleece, for example, at holiday." For a direct-to-DVD release, it can take from one year up to 18 months, depending on complexity of production, as well as special features for the DVD, according to Debbie Ries, senior vice president, home entertainment & live events, HIT Entertainment. But that time, too, is shortening. "It took 1.5 years to produce the first Care Bears direct-to-DVD movie, but the second one (due out this fall) will be done in a year," notes Mike Brown, vice president, licensing, American Greetings. Production time and costs depend on the type of format (i.e., CGI or 2-D), the duration of the DVD (for preschoolers, it's usually 45 minutes; for kids ages 6 to 11, it's usually 70 minutes), and distribution, according to Michael Arkin, senior vice president, marketing, Paramount Home Entertainment, which is working with Hasbro on upcoming direct-to-DVD movies for Candy Land and Weebles. Barbie Entertainment introduced its first direct-to-DVD movie,
Barbie in the Nutcracker,
in fall 2000, and released another Barbie title each year thereafter. "This year we have two core Barbie DVDs (one spring and one fall) and an older girl My Scene DVD," says Debbie Haag, senior director for girls' marketing, Mattel Inc. "In 2006, we are expanding even more. Girls are spending more money on DVDs and CDs, and home entertainment also engages girls in our brands longer." As for marketing timing, there seems to be a few schools of thought. Some companies, such as Paramount Home Entertainment, plan marketing at least nine months ahead. "We need to have a complete marketing story to tell retailers at least six to seven months in advance," says Arkin. That said, since the contents of the DVD and marketing campaign usually are determined before the theatrical release, once the movie is released you may have to decide whether to overspend against projections or cut back on marketing spend, Paramount's Blythe says. "It's a constant juggling act. Marketing spend also often is determined by the timing of the DVD release. For fourth quarter, you have to put more money in ads and upfronts because of the time of year." For major theatrical DVD releases at Warner Home Video, Ron Sanders, executive vice president, U.S., says he might start planning on-pack and QSR promotions one to two years in advance—always as early as possible. DreamWorks' Sooter says she works 12 to 18 months ahead to plan on-pack promotions but often waits until closer to the movie's launch for other marketing strategies "because there are key learnings we can get from that release such as who actually saw the movie, what their favorite scenes were, etc. We do attitude and usage studies, asking consumers, 'What do you like most about DVD content? What is most important to you in the extras (deleted scenes, commentary from the director, etc.)?' There's a lot of interest in the techniques Steven Spielberg uses to make a movie, for example, while for
Shrek,
it was more about the characters." DreamWorks created new merchandise for the
Shrek 2
DVD release, spurred in part by the emergence of Puss 'N Boots as a desirable character with the movie's release and also remerchandised original products from the theatrical release. At Buena Vista, the marketing strategy depends on several factors: the title, positioning, packaging, and showing the right visuals in advertising. "A major trend we've seen is studios spending more dollars on TV," says MacPherson. "We're advertising smaller titles on TV. We get the sales lift to pay back the dollars spent. We're also advertising a greater array of products. Online also has gotten bigger as more people get their information from Websites and buy online. In addition, we do research to see why a movie may be underperforming at the box office and adjust our DVD strategy accordingly. If a movie really appeals to women, for example, and we didn't realize that when we were planning our DVD strategy, we might move the DVD release closer to Valentine's Day, when gifts are given." For
Finding Nemo
—Buena Vista's most successful DVD to date—the company made sure the title was well-positioned for the marketplace. "It was important to attract the younger kids, so we featured Crush the Turtle in our campaign and packaging," MacPherson says. "We had a lot of tie-in partners that helped get the message out." Adds Carol Lee, senior vice president, home entertainment, DIC, "Whether it's via TV advertising, newspaper inserts, or on-pack promotions, it's all about exposure—preferably national exposure. For
Strawberry Shortcake,
we marketed to Mom, but for
Trollz
(coming this fall), we will market to 'tweens ages 8 to 12 since they're the decision makers." Nickelodeon looks for cross-promotional opportunities, according to Wolpert. "For example, we've worked with Simon and Schuster on cross-promotional inserts on books and on-packs to bring value to DVDs," she says. "At Christmas, we did on-pack music CDs on
Dora
and
Blue's Clues
DVD box sets for Costco. We launched the second season of the
SpongeBob
TV series on DVD at the same time as the theatrical release of the
SpongeBob
movie, and we did an on-pack backpack clip at Target." Hasbro aims to have a seamless marketing campaign that cuts across the DVD, toys, books, PC gaming, etc., to make it look like it all comes from one place, says Bryony Bouer, senior vice president, Hasbro Properties Group. For last year's G.I. Joe direct-to-DVD movie,
Valor vs. Venom,
for example, the DVD release worked in tandem with the toy line and was part of a McDonald's promotion and a major advertising campaign. HIT customizes its promotional strategies by brand. Angelina Ballerina's three-act series called
The Big Performance
offered three on-pack promotions. Act I,
The Magic of Dance,
features a tiara on-pack; Act II,
The Silver Locket,
includes a locket; and Act III,
The Big Performance,
will include a pink tutu. In honor of the 60th anniversary of
Thomas & Friends, Thomas' Sodor Celebration
will include a bonus, limited-edition wooden gold Thomas Engine on-pack. Two years before the direct-to-DVD Care Bears movie, American Greetings partnered with Lion's Gate to put some of the 65 half-hour episodes created in the 1980s on VHS and then did an on-pack with plush, offering a free, two-episode video with 10- and 12-inch plush. "We also came out with limited skus centered around the October 2004 direct-to-DVD movie,
Journey to Joke-a-lot,
including plush, coloring books, and books," says American Greetings' Brown. The movie was supported with an all-store retailtainment event at Wal-Mart and with all-store costume character appearances at Toys "R" Us. DVDs themselves can be promotions. Last summer, DIC partnered with General Mills on a promotion that offered a slate of children's programming on DVD on 10 million select cereal boxes. Episodes and shorts from
Strawberry Shortcake, Madeline, Liberty's Kids, Inspector Gadget, Gadget Boy, Sabrina: The Animated Series, Super Mario Bros.,
and
Heathcliff
were featured on five separate DVD collectibles. Looking ahead, most agree that VHS soon will be gone from retail shelves, replaced by new DVD formats with more bells and whistles. "I believe studios will be coming out with full-screen DVD, wide-screen DVD, and high-definition DVD for the same title," says Lozo, who thinks VHS will be completely gone in TRU stores by fall 2006. However, DreamWorks' Sooter believes we won't see a meaningful switch to more high-tech DVDs until 2007. "Most people have just bought their DVD players and won't be willing to upgrade right away to HD DVD players. But the opportunity for consumers to interact with a movie is exciting and blends perfectly with the entertainment industry."
Subscribe and receive the latest news from the industry.
Join 62,000+ members. Yes, it's completely free.
You May Also Like
Loading..