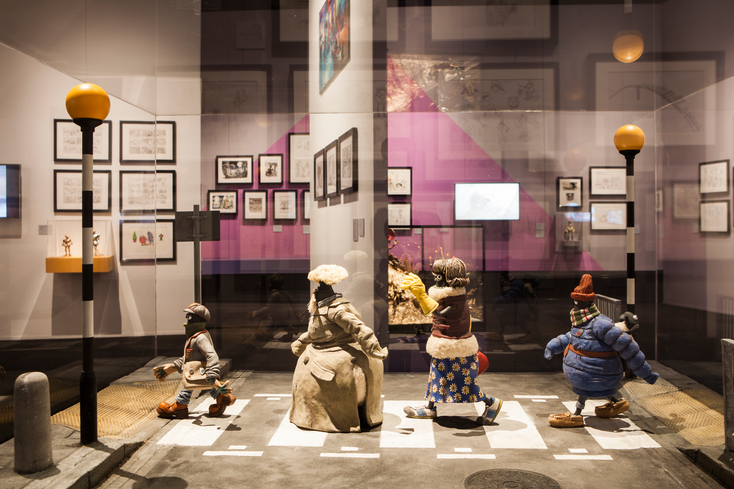 When Peter Lord and David Sproxton joined forces to form Aardman Animations in 1976, the first of many claymation icons came to life. Morph, the loveable mascot of U.K. kids' show "Take Hart," bumbled his way to fame while Sproxton and Lord continued to showcase their unique style and deadpan humor to adult audiences with shorts such as "Conversation Pieces" and "Early Bird." As its name began to spread, Aardman hosted a meeting with English animator, writer and director Nick Park in 1985 to discuss a potential project, which would later be called "A Grand Day Out." The rest, as they say, is history. From Peter Gabriel's "Sledgehammer" music video to movies such as "Wallace & Gromit," "Chicken Run" and "Shaun the Sheep," these projects on Aardman Animations' roster are just an abridged history of a longstanding, Oscar-winning studio with a phenomenal global brand and independent spirit. So, how has the Aardman team built a global licensing business with a difference?
An Independent Studio with a Creative Spirit
Aardman Animations has transformed from a humble studio to a global business, all while staying true to the values set down by its founders. With 75 percent of the business owned by the employees themselves to ensure shareholder interest, this passionate studio has created a portfolio of globally loved characters, titles and styles. What's more, Aardman has injected its global brand extension partnerships with the same signature care and alternative methods on which the studio was built.
"Aardman
is an independent studio with a creative spirit," says Robert Goodchild, head, licensing, Aardman Animations. "We embrace partners who want to try something different. We've worked on so many great licensing projects over the years but it's the partnerships that make things special. I think the fact that we have managed to grow our ancillary business in a tough environment is testament to Aardman's approach of encouraging creativity and being ready to adapt."
With a slew of collaborative licensing partners operating globally, Aardman's signature characters have found their way into plush form with Nici and Aurora, craft products with deal Home Shopping and Creativ Company as well as a long line of beautifully designed products across a wide range of categories. The studio has also adapted its brand to incorporate live experiences into its licensing programs, such as the "Wallace & Gromit" Thrill-o-Matic ride in the U.K., "Shaun the Sheep"-themed locations in numerous global attractions, as well as embracing new technologies to engage new audiences.
"There is a shift in spending patterns from physical products to experiences, and I think that creates more opportunity in technology and event spaces," adds Goodchild. "Providing we remain open-minded, agile and continue to engage our audience, we can be ready to take advantage of any change. A good example of this is the brand-new technology collaboration with Fictioneers, backed by UKHRC, that launches next year. It will deliver a transmedia storytelling experience with 'Wallace & Gromit' that will use cross technology and a location-based event. It's these kinds of innovative partnerships that excite us and keep our brands moving forward."
Read more about:
Subscribe and receive the latest news from the industry.
Join 62,000+ members. Yes, it's completely free.
You May Also Like
Loading..