License Global Magazine
Catch up on insights and news from the License Global Magazine.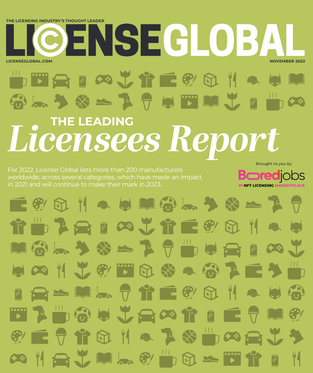 Leading Licensees 2022
Brought to you by Bored Jobs: The Leading Licensees Report recognizes more than 200 manufacturers worldwide across all categories that have made significant developments in the licensing business and will continue to push the industry forward in 2023.
Subscribe and receive the latest news from the industry.
Join 62,000+ members. Yes, it's completely free.