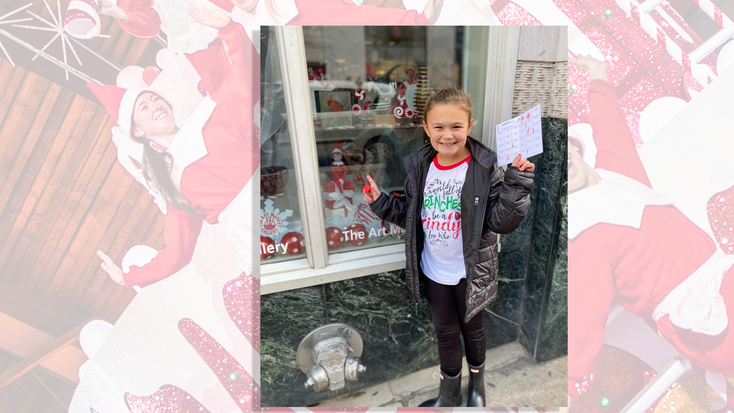 License Global: Now that the pandemic is lifting, what changes are you seeing in the location-based entertainment (LBE) space? 
Christa Pitts: With restrictions lifting and mandates easing, venues, brands and consumers are excited to reengage in meaningful interactive moments. Fortunately, our hero brand, The Elf on the Shelf, has become a part of the fabric of Christmas, practiced in people's homes, which were the "safe space" during the pandemic. This, combined with our strong partnerships, allowed us to continue offering safely executed, trusted location-based experiences to our fans throughout the world during such extraordinary times. Now it seems there is a feeling of "normalcy," and the market is invigorated. People are hungry for the connection LBEs provide and the unique way in which they can create memorable, engaging, one-of-a-kind moments. 
In what ways do you think LBEs are important for consumer engagement?  
LBE allows brands to touch fans in a personal way and provide a feeling
of genuine connectedness. The Lumistella Company is known for its beloved brands, characters and stories of Santa's North Pole. Through LBE, consumers are given the opportunity to become personally immersed in magical environments, interact with their favorite North Pole characters and participate in original stories in real time. LBE extends the connection between fans and brands beyond pages and screens, bringing to life a universe unlike any other. 
What is your company's approach to opening new licensing opportunities through LBE? 
Our approach is to look for and work with collaborative, imaginative and engaged partners who can bring our characters, brands and stories to life via LBE. We work with those partners to seek the appropriate venues for each experience to fully engage fans across the globe – from larger city attractions to scaled mobile tours that take brand experiences to Main Street. We are also looking for partners that have the capability to reach audiences in a personal way.  
Where do you see the future of the global LBE marketplace going?  
The future of LBE is exciting and evolving quickly and so are we. We're going to see an increase in the incorporation of gaming, AR and the metaverse into LBE activity. Companies are brainstorming ways to develop a one-of-a-kind branded engagement offering that is more immersive and accessible than ever, shifting from someone just attending an event to a consumer being an active participant who can impact a storyline and outcome of the experience.  
What are your company's latest or most successful LBE experiences? 
The Lumistella Company's global LBE experiences span from Hyde Park's Winter Wonderland in the heart of London to the heart of downtown Knoxville.  
The Elf on the Shelf's Magical Holiday Journey, from Constellation Immersive in association with The Lumistella Company, returns to Los Angeles with a bigger outdoor immersive theatrical adventure this holiday season. Visitors will magically shrink down to elf size and embark on a fun expedition through a winter wonderland while interacting with Santa's Scout Elves on a special mission to raise Christmas Cheer. 
The Elf on the Shelf Scavenger Hunt at Tanger Malls, a two-month outdoor experience, combined playful clues, fun activities, prizes and a 24-page customized booklet for each of the 34 mall locations. Twelve Scout Elves hid in clever and creative spots throughout public spaces and inside retail stores. Eye-popping banners, posters, window clings and floor decals guided participants throughout the mall footprint. In addition, this experience's heartwarming appeal brought out the holiday spirit as good Samaritans ensured underserved children and entire elementary classes participated in this safe, socially distanced activity. With 40,000 visitors completing the challenge, this branded experience was one of the most successful national licensed marketing concepts for Tanger Malls during the holiday season. 
2022 will mark the fourth year partnering with Westfield Malls at more than 40 centers across Australia and New Zealand. Our partnership includes online and in-center competitions, photo moments and arts and crafts. In 2022, we hope to include mascot meet and greets and holiday events return after taking a break during the pandemic. 
Read more about:
Subscribe and receive the latest news from the industry.
Join 62,000+ members. Yes, it's completely free.
You May Also Like
Loading..