Theme Park Report: Ride On
Theme Park Report: Ride On
From movie franchises to video games, television series and more, entertainment companies are tapping into theme parks to leverage their IP, enhance brand awareness and connect with consumers in a completely new, innoative way.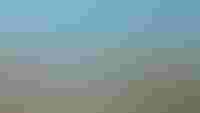 From movie franchises to video games, television series and more, entertainment companies are tapping into theme parks to leverage their IP, enhance brand awareness and connect with consumers in a completely new, innoative way.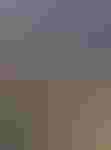 Even though theme parks have been around for decades (think Disneyland, Universal Studios and Six Flags), recent years have seen an influx of entertainment companies such as Warner Bros., Nickelodeon, Cartoon Network and Twentieth Century Fox, just to name a few, tap into theme park operators around the world to create brand-new themed destinations.
These theme parks aren't just licensing in entertainment companies' top brands, they're creating a touch point with consumers that will offer both value and, in some cases, the latest information about the brand. It's licensing in a whole new way.
In the modern era, consumers (particularly Millennials) are demanding to be part of a brand's DNA in ways that were unimaginable several years ago. In response, licensors are developing 360-degree strategies to bring fans of all ages together to experience some of the most exciting aspects of their IP in completely immersive environments.
Unlike other entertainment activations such as touring live shows, in-store events, social media campaigns and other fan engagements, theme parks are branded extensions that allow companies to target their fans year around. Meaning that, when there is less news surrounding a particular brand, fans can continue to show both their loyalty and support while also creating lasting memories that could potentially drive the brand to become a long-standing franchise such as Harry Potter has done with its recent attractions at Universal Studios.
However, despite the success of the Harry Potter attractions, as well as The Walt Disney Company's plans for Star Wars, Frozen and Toy Story zones within their parks, many of the recently-opened or newly-announced theme parks that are making waves are in international waters and attracting fans outside of the U.S., truly creating a global phenomenon.
So, while licensors are developing new alternative forms of entertainment to interact with their fans on a whole new level, these theme parks will be rolling out over the next several years and are sure to create a lasting impression among the biggest, most loyal fans.
The Middle East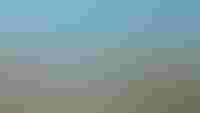 The Middle East, in particular Dubai, has been a driving force behind new branded theme parks for several years now, bringing in top companies such as Warner Bros., Fox, Cartoon Network and Lionsgate.
In recent months, the region has scored several major partnerships for not only theme parks but also entire themed resort destinations that will include hotels and more.
Most recently, Warner Bros. partnered with Miral to create a themed destination in Abu Dhabi, United Arab Emirates. Located on Yas Island, Warner Bros. World Abu Dhabi will include a theme park, as well as the only Warner Bros-branded hotel in the world.
The studio plans to use the theme park destination to bring together its portfolio of DC Comics superheroes including Batman, Superman and Wonder Woman, as well as its iconic cartoons such as "Looney Tunes," "Scooby-Doo" and "Tom and Jerry." The themed destination will also give guests the opportunity to step inside Gotham City and Metropolis and experience the cartoon worlds of Hanna-Barbera.
Warner Bros. World Abu Dhabi is slated to open in 2018, with the branded hotel will open at a later date.
Meanwhile Cartoon Network recently revealed plans to open a Cartoon Network Zone at the IMG Worlds of Adventures this August, also in Dubai. The partnership between Cartoon Network and IMG will see series "Ben 10," "Adventure Time," "The Powerpuff Girls" and "The Amazing World of Gumball" brought to life through interactive rides and entertainment.
In addition to the rides and entertainment, the Cartoon Network Zone will also feature a range of branded restaurants and retail locations including the world's largest "Ben 10" retail store, proving that consumers are not only eager to participate in these experiences and events, but are also eager to purchase products.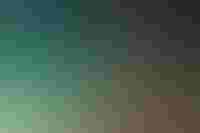 Twentieth Century Fox Consumer Products has tapped the Al Ahli Holding Group to develop a Fox-branded theme park and resort in Dubai. The new theme park will be the second Twentieth Century Fox World (the first is in Malaysia) and will also include the first-ever Fox-branded resort, featuring themed rooms and dining opportunities.
Twentieth Century Fox World Dubai will include an array of attractions and retail outlets inspired by the studio's franchises including Ice Age, Rio, Planet of the Apes, Aliens, Predator, Titanic and "The Simpsons," among others. The theme park is slated to open in 2018.
The deal with AAHG also allows for the development of up to three additional Fox-branded resorts outside of Dubai, although none have been announced yet.
Finally, Lionsgate partnered with Dubai Parks and Resorts to bring a studio-themed zone to the Motiongate Dubai Theme Park, which will open this October.
The branded-entertainment zone will feature attractions and a retail outlet inspired by The Hunger Games franchise. It will also include a live stage show based on Step Up: All In and Step Up: Revolution, the two most recent films in the Step Up franchise.
Asia
The Middle East isn't the only big player in the theme park business. In recent years, multiple theme park operators across various countries in Asia (particularly in China, Japan and Malaysia) have taken on Disney, Nickelodeon and more to help expand their brands in the ever-growing Asian marketplace.
The Walt Disney Company has partnered with the Shanghai Shendi Group for the Shanghai Disney Resort in China. The new Disney resort will open this month and is Disney's first destination resort in Mainland China.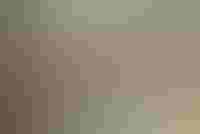 The park, which has been in the making for the past 15 years, will feature classic Disney storytelling and characters with new experiences specifically tailored for the citizens of China. In its opening month, the new resort will include six themed lands–Adventure Isle, Gardens of Imagination, Mickey Avenue, Tomorrowland, Treasure Cove and Fantasy Land–as well as the Shanghai Disneyland Hotel and Toy Story Hotel.
The new resort will even feature an international shopping, dining and entertainment district adjacent to Shanghai Disneyland.
Viacom International Media Networks has partnered with several companies to open two Nickelodeon theme parks in both China and Malaysia.
First, the company tapped the Sanshui New Town Management Committee and Elite Global Group to develop the first Nickelodeon-branded attraction in China.
Nickelodeon hasn't released many details about the new theme park, but it will include a cultural zone, the Foshan Cultural and Ecological Coastal Project, and is expected to open by 2020. It will also join Nickelodeon's lineup of branded attractions and parks around the world in countries including Australia, the U.K., Germany, Spain and more.
However, Nickelodeon's trek into Asia doesn't stop in China. The entertainment network also partnered with Sunway to open the Nickelodeon Lost Lagoon at Sunway Lagoon in Malaysia.
This new theme park boasts more than 14 attractions and features Nickelodeon's top properties including "SpongeBob SquarePants" and "Dora the Explorer." It also features interactive play areas, water slides, games, retail shops, a multitude of food service establishments and more.
Also in Malaysia, Ubisoft is currently developing a theme park in the region to feature its portfolio of world-renowned gaming brands.
The project is being led by Ubisoft Motion Pictures in partnership with RSG, co-owner and co-developer of Movie Animation Park Studios. The 10,000-square-meter park will feature rides, attractions and shows based on Ubisoft's biggest franchises like "Assassin's Creed," "Just Dance" and "Rabbids."
The Ubisoft theme park is currently slated to open in 2020.
Finally, a new theme park inspired by Moomin is slated to open in Japan next year.
The park will be financed by the Japanese investment banking company FinTech Global and will consist of two zones–a public zone that will feature a free-to-enter park, and a Moomin zone, where visitors can enjoy the world of the Moomins through exhibitions and attractions.
Europe and the U.S.
Beyond the Middle East and Asia, other territories in the world are continuing to be popular destinations for theme parks, especially Europe and the U.S.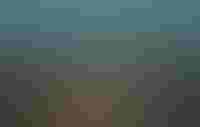 In Europe, Aardman Animations partnered with Skånes Djurpark animal park in Sweden to launch the first international "Shaun the Sheep" family attraction.
The family attraction combines the park's six values–play, learn, share, explore, magic and excitement–to allow consumers to see, feel and experience the world of "Shaun the Sheep." Shaun the Sheep Land is slated to open this summer.
Also in Europe, Ferrari tapped the PortAventura Resort in Salou, Spain, for a new Ferrari Land theme park.
Ferrari Land is expected to cover an area of more than 800,000-square-feet and will feature a slate of attractions based on the classic car brand and its iconic Prancing Horse logo. The new theme park will join Ferrari's other branded theme park in Abu Dhabi and is slated to open later this year.
In the U.S., HIT Entertainment has brought "Thomas and Friends" and the Island of Sodor to life at the Thomas Land theme park in Edaville USA, a family amusement park and heritage railroad located in Massachusetts.
The new "Thomas" attraction boasts 11 rides based on the franchise and its locations and characters. It also includes a 20-minute long train ride on a life-sized Thomas the Tank Engine, a roller coaster, drop tower, Ferris wheel, soft-play area and more. The branded attraction opened last fall.
Warner Bros. Consumer Products also tapped long-time partner Six Flags to unveil a new 4D interactive ride, Justice League: Battle for Metropolis, at Six Flags Great America in Illinois.
In the ride, guests will become members of the Justice League Reserve Team and will battle alongside Superman, Batman, Wonder Woman and Green Lantern, among other heroes, in six-passenger vehicles to save the city of Metropolis from Lex Luthor.
WBCP has also unveiled the world's first "DC Super Friends"-themed area at Six Flags Over Georgia. The "DC Super Friends" zone will feature five new rides and gaming attractions including the Superman Tower of Power, The Batcopters, Wonder Woman Flight School, Harley Quinn Games and The Joker Funhouse coaster.
Also from the Warner portfolio, and more than five years in the making, Universal Studios Hollywood recently opened The Wizarding World of Harry Potter in April.
The new Harry Potter-themed destination (the first is located at Universal Studios Orlando in Florida) features re-created locations from the films such as Hogwarts, Hogsmeade, Honeydukes, Ollivanders, Zonko's Joke Shop and many more.
The relatively new attraction also hosts rides such as "Flight of the Hippogriff" and "Harry Potter and the Forbidden Journey," which made its U.S. debut at the park.
Finally, despite not being a new theme park, The Walt Disney Company will roll out several new attractions and experiences based on its most popular franchises at all four Walt Disney World theme parks, among others, this summer.
Several new experiences at the iconic theme park destination include the "Turtle Talk with Crush" experience where Crush and other characters from Finding Dory will swim up to the "human tank" to talk with guests; and the new Frozen Ever After boat ride, which will allow guests to sail into Epcot's Norway Pavilion to visit Elsa, Anna and other characters from the film in Elsa's ice palace. It will also feature music from Frozen.
With similar new deals likely on the horizon, it appears major theme park and entertainment initiatives will continue to be a driving force worldwide as companies continue to expand their top-performing franchises. Most importantly, these licensors are creating new forms of consumer engagement that will extend their brands into fans' hearts more than a traditional consumer product line alone could.
Subscribe and receive the latest news from the industry Article
Join 62,000+ members. Yes, it's completely free.
You May Also Like
---