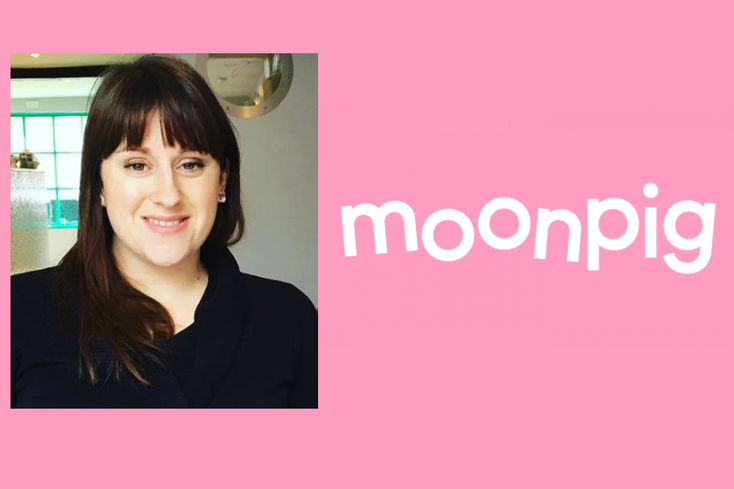 Moonpig is a licensed retailer of greeting cards and gifts. The company launched in 2000 as a solution enabling customers to personalize and send greeting cards. Today, the brand leverages licenses for brands such as "Me to You" and more than 30 other greeting card publishers.
We recently spoke to the company's licensing executive, Vikki Connor, in a far-reaching interview about her experience in the industry and how Moonpig has evolved over the years. Connor told us about the benefits of being a part of the licensing industry and the challenges that come with being an executive in the field. Read Connor's full interview below.
License Global
: When was Moonpig founded, and what is its purpose?
Connor:
Moonpig was founded in 2000, and its purpose is to enable customers to personalize and send greeting cards.
What got you into retail in the first place?
I moved from retail to charity work and then back to retail. It's different this time around, as I previously supported the customer whilst they
made their purchases from the products available. Now, I am able to design and create products specific to our customers' requirements.
Describe your role and responsibilities?
I am the licensing executive at Moonpig. I manage the "Me to You" brand and more than 30 of our greeting card publishers, including independent new talent.
I support and brief publishers to design exclusive personalized cards not found on the high street. I provide sales analysis and insights that support our partners with new developments in their designs. I work with our external partners and our internal marketing team at Moonpig to promote the new card products through our marketing channels.
Tell us a bit about yourself and your background before joining Moonpig.
I left university with a B.A. in Jewelery in Silversmithing and had a small stint in Hatton Garden before deciding that production jewelery-making was not for me. I worked for luxury jewelery brand Dower and Hall before taking a break from retail and working for a charity.
I worked for the Alzheimer's Society, supporting local people who had recently been diagnosed with dementia. It was an incredibly rewarding experience, but by the time I had been in the job three years, I had attended many funerals and the emotional strain and additional hours of support began to take their toll.
I decided to move back into retail, and an opportunity arose at Moonpig within the design team.
What is the most challenging aspect of your job?
The pace of the business is fast-moving, and we can affect trends and turn product around very quickly, but this in turn requires working with partners closely and quickly to gain approval before card product launches.
The diversity and creativity of my role; every day is different. I love working with people at our business and our partners' business.
What are the benefits of having a licensing program?
We can create and tailor our licenses to meet our customers' desires and expectations.
They can find something unique at Moonpig, and our in-house design team creates exclusive licensed products with our customer in mind.
What are some of the key examples in your brand where licensing has made an impact?
Customers returning a zero search on licenses, and we've been able to source and develop product based on customers' interests. This has enabled us to develop targeted ranges.
Why do you enjoy working in retail?
I enjoy working within online retail, as the pace is so fast and we can react to trends and events quickly. We can adjust our marketing and sales based on live information as customers are shopping.
What advice would you give someone who is considering embarking on a career in retail?
Work within a sector that sparks your passion; mine is online retail.
Licensing – and working with fantastic brands – is a great sector to work in. Moonpig has a brilliant office culture, and licensing allows me to meet and work with people from a range of companies and gives my role within our business a wealth of variety.
And what advice would you give retailers considering a move into licensing?
Always source gaps within your range and target licenses that are of interest to your core customer. Always think about what the customer is looking for, and go after licenses they want. Avoid picking up licenses based on your personal interests, as it may not be what the customer wants.
What gap in the U.K. retail market does Moonpig strive to address?
We strive to be the home of personal giving. Our aspiration is to be front-of-mind for those special occasions with those closest to us; with a unique choice of cards that holds a connection between the sender and the receiver. The connection could be a unique brand that appeals to both recipient and sender, a photo that holds special memories and personalized text to show them you care.
What upcoming trends are you seeing for both retailers and customer interests?
The gaming trend and lifestyle is the next big trend and interest from our customers.
What would you say is the biggest risk for the retail sector, given the current climate?
The online retail sector has to ensure it is agile enough to keep up with change and react to trading accordingly. We endeavor to deliver what our customer wants, and we design all our products with them in mind.
How is the U.K. retail market as a whole innovating to tackle those risks (i.e., brand growth or licensing)?
I have seen stores tapping into and investing in the latest trends and licenses to drive customer engagement. Nostalgia is very apparent, celebrating anniversaries, "come back" tours (Spice Girls) and the reimagining of films from our childhoods, such as Disney's live-action films. Product innovation in these areas has really helped tie into the emotions customers have and connect with these brands.
How do programs, such as Brand Licensing Europe's Retail Mentoring Programme, help shape the future for new generations?
The program helps nurture new talent within the industry and introduces them to a career they may not have had much knowledge about. I started licensing later in my career, and it is an industry I wish I had known more about and got into earlier. I love the work and the people and find it very rewarding as a career.
Connor is enrolled in the Brand Licensing Europe Retail Mentoring Programme and will be attending the event, taking place Oct. 1-3 at ExCeL London. Retailers can register to attend for free at
www.brandlicensing.uk/register-now
.
Read more about:
Subscribe and receive the latest news from the industry.
Join 62,000+ members. Yes, it's completely free.
You May Also Like
Loading..