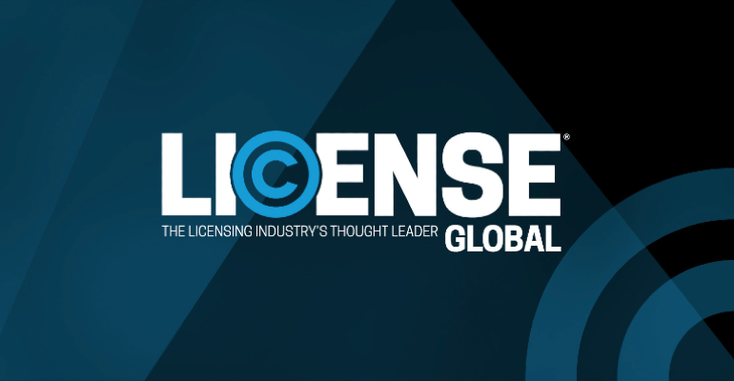 What is Location-Based Entertainment?  
The worldwide location-based entertainment (LBE) market is filled with physical experiences – both licensed and brand-owned – from virtual reality cafés and pop-up stores to immersive cinema and theme parks.   
LBE programs act as a destination, bringing consumers together under a shared experience for loyal brand communities and fan bases or friends and families looking to spend time together.  
LBE programs are also a platform to bring brands to life through licensing, from
Peaky Blinders-themed race days
at Newmarket with Jockey Club to the Stranger Things x Baskin Robbins Ice Cream Parlor and Paddington Café. Filled with brand motifs, photo opportunities, a pop-up store, licensed goods and intricate details right down to the Peruvian coffee, the Paddington Café turned an ordinary train station into a must-visit area for fans and families alike.   
After taking over Coney Island for July 4, Netflix and Baskin Robbins collaborated to bring "Stranger
Things" ice cream brand Scoops Ahoy to life, inviting foodies and fans alike to celebrate the launch of a new season.   
It's not just food and hospitality driving innovation in LBE. By merging retail opportunities, brand values and storytelling, these experiences allow fans to engage with the brand and access officially licensed goods.   
An excellent example of the retail-driven experience is the London Pokémon Center. Designed to celebrate the launch of video games, "Pokémon Sword" and "Pokémon Shield," the pop-up in Shepherds Bush brought fans their own Pokémon Center with licensed consumer products, core products such as Pokémon cards and games.  
Before the pandemic, the location-based industry was on the rise with many collaborations bringing audiences together. Now, the LBE market has been bolstered with the return of in-person events and a consumer base that values experience over physical goods. Because of this, the global location-based entertainment market is expected to reach $30.29 billion by 2028, registering an estimated CAGR of 34.4% from 2021 to 2028 (source:
).  
With restrictions now lifted and the post-pandemic lifestyle becoming the new normal, LBEs are returning. The Netflix series, "Squid Game," was one of the first brands to mark the return of in-person events. Creating game rooms and pop-up stores in major cities worldwide, such as Seoul and Paris, the "Squid Game" brand became a highly socialized experience that saw thousands of people flocking to try the games, sharing their experiences via social media and grabbing merchandise from official stores.  
In 2022, WarnerMedia launched a pop-up store to promote "
" in Singapore, partnering with the Singapore Tourism Authority and bolstering the notion of a return to form for the LBE market.  
"With the support of Singapore Tourism Board and other local partners, this high-profile Batman-themed attraction will build excitement for fans of this iconic international superhero before they watch one of this year's biggest DC blockbusters," says Vikram Sharma, head, consumer products, advertising and partnerships, WarnerMedia India, Southeast Asia and Korea.  
What to Consider When Licensing in LBE  
In a recent
webinar, four licensing experts joined a panel to outline the future of the LBE market to outline the importance of licensing in LBEs.  
"I like to refer to these projects as the gift that keeps on giving," says George Wade, founder, president, Bay Laurel Advisors. "Whereas your T-shirt license has a short, expired-by date, in many cases, [LBEs] are five, 10, even 15-year licenses. Once you have gone through the development and project-opening process, it becomes an ongoing revenue source, an ongoing brand source that helps to build the brand."  
What makes a licensed consumer product so powerful is the brand trust and the assured quality that the brand gives to that product. It works the same with location-based entertainment and experiences.   
Once a brand works with a partner, that experience has a seal of quality unlike any other that will turn entertainment into a long-standing opportunity for consumer engagement.  
In the LBE space, Google and Facebook reviews are the most critical measurement of ongoing revenue and merchandise sales and, therefore, a marker of the quality of each experience. What matters to the consumer is an engaging experience, often created by constant innovation on the brand side, meticulous curation of partners and investment in the time spent on-site. 
Location-based entertainment and experiences are the theme for Licensing Expo 2022 in Las Vegas (May 24-26) to get an insight into the latest trends in the market and meet licensors, licensees and market leaders,
click here to register and attend
.
Read more about:
Subscribe and receive the latest news from the industry.
Join 62,000+ members. Yes, it's completely free.
You May Also Like
Loading..