The Word from Comic-Con
The Word from Comic-Con
Twentieth Century Fox Rolls Out Celebrity Line-Up Twentieth Century Fox Licensing & Merchandising had a number of celebrities on hand at Comic-Con to promote its properties, including "The Simpsons&quot

Twentieth Century Fox Rolls Out Celebrity Line-Up
Twentieth Century Fox Licensing & Merchandising had a number of celebrities on hand at Comic-Con to promote its properties, including "The Simpsons" creator Matt Groening, "Family Guy" creator Seth McFarlane and "24" star Kiefer Sutherland.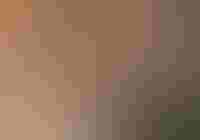 "Comic-Con is unlike any other entertainment event of the year, in that it's completely accessible to the masses," said Elie Dekel, executive vice president of licensing and merchandising for Fox L&M. "We're capitalizing on this accessibility to bring Fox fans, stars and licensees together in a very intimate way."
The celebrity line-up participated in panels and was on tap for limited-edition signings in support of merchandising extensions.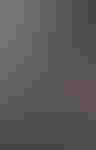 Throughout the four-day convention, the Fox L&M booth displayed an interactive green screen that allowed attendees to insert themselves into a scene of one of the studio's film or television shows for a photo.
Paramount Moves Ahead With New Line-up
Paramount Licensing rolled out a number of new properties at Comic-Con across the comic, action figure and collectible sculpt categories, including:
• Dabel Brothers Publishing and The Warriors: Dabel Brothers has developed the comic book adaptation of the cult movie classic, The Warriors, which celebrates its 30th anniversary next year. The Dabels will start with an adaptation of the movie and move on to doing spin-off stories based on the movie. Comics will be available in January 2009.
Paramount is partnering with apparel firm Ecko Unltd. to create t-shirts, tops and sweatshirts for men and young men with The Warriors imagery. The product line will be available worldwide holiday 2008.
Other licensees include Mezco with a limited-edition action figures series, as well as 80sTees.com, Take Two Interactive Software and LocoApe.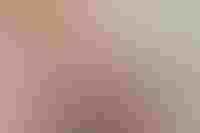 • Funko and The Godfather: Coming soon from Funko are sound-based 'bobble-head' figures from the Oscar-winning film, commencing with Don Corleone. Retail price will be $18.99.
• Hasbro and Cloverfield: Hasbro is currently taking pre-orders on a highly detailed, large-scale sculpt of the Cloverfield monster. The figure is 14" high with over 70 points of articulation, lifelike detail and authentic sound. It will retail for $99.99 and will be sold exclusively through Hasbro's Web site, www.Hasbro.com.
• IDW Publishing and Galaxy Quest: IDW Publishing will present the debut issue of a new Galaxy Quest miniseries, Galaxy Quest: Global Warning. The five-part series will pick up years after the 1999 film. Each of the five issues will be sold separately; one per month beginning this month. The series will be bound-up as a full book and sold for $19.99.
Chopper Zombie Ready to Roll
Devil's Due and Original Productions' Thom Beers, the creative mind behind "Ice Road Truckers" and "Monster Garage," introduced a horror graphic novel entitled Chopper Zombie. The novel will be created by writer Todd Livingston (The Black Forest, The Wicked West) and feature artist Scott Keating (Death and the Man Who Could Not Die, Elk's Run).
ChopperZombie.com, the 144-page graphic novel, was also unveiled at Comic-Con alongside a custom zombie chopper. Signings by Chopper Zombie's creative team were held at the DDP booth and Original Productions president Philip Segal made a panel appearance.
Disguise Joins Forces with Marvel
Disguise partnered with Marvel Entertainment to launch the Marvel Superheroine Costume Collection, highly styled, ultra-feminine costumes that will hit retail for Halloween 2009.
Models hit the catwalk at Comic-Con dressed as Emma Frost, Spider-Girl, Captain America and Black Cat. Each costume include iconic characteristics. In addition to the Superheroine collection, Disguise continues to offer its traditional Marvel-licensed costumes and accessories for children and adults that include: The X-Men, Spider-man, Captain America, Thor, Ghost Rider, Fantastic Four, Iron Man and The Incredible Hulk.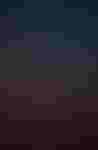 "Twilight" Takes Over Comic-Con
The movie panel for Summit Entertainment's "Twilight" filled a 6,500-person hall with fans and one of the film's stars, actress Kristen Stewart (Bella), was on hand to sign autographs.
The property's list of licensees includes: Advanced Graphics for cardboard standees; Borders for wall calendars (2009 exclusive); Gold Label Goods for print-on-demand apparel, accessories, mouse pads and mugs; Inkworks for trading cards, albums and tins; Little Brown for scrapbook/coffee table book; N.E.C.A. for apparel, accessories, novelties, collectibles, jewelry and paper products; and Tonner Doll Company for character fashion dolls.
Licensing is being handled by Russell Binder of Striker Entertainment and Marc Mostman of Most Management.
Subscribe and receive the latest news from the industry Article
Join 62,000+ members. Yes, it's completely free.
You May Also Like
---