Word Up
Word Up
]> Convincing retailers to take on merchandise with licensed slogans and phrases isn't easy, but it can be done, especially when associated with a strategic plan for product or a p

]>Convincing retailers to take on merchandise with licensed slogans and phrases isn't easy, but it can be done, especially when associated with a strategic plan for product or a program.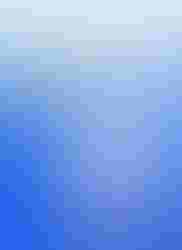 A picture may be worth a thousand words, but witty phrases, meaningful mottos, and sassy sound bites can pack a powerful punch-when paired with the right amount of marketing panache, licensees, and retailers.On deck today: Apparel firm Your Ex Clothing is marketing tops and caps emblazoned with phrases such as "Hot Moms Rule"; celebrity hat designer Ivy Supersonic has been making "It's All Good"-logoed jewelry and T-shirts; and Seth Movsovitz, a Kansas-based father of two, is creating giftware for new fathers sporting the logo, "Delta Alpha Delta" (DAD).Too often, however, the creative, ambitious stars behind the programs burn out before their dreams of placing orders at a national chain materialize. The one main exception seems to be "Let's Get Ready To Rumble," the phrase uttered by Michael Buffer during the start of assorted sporting/entertainment events. He launched a fairly successful program in 1998, including sound-chip-enhanced cookie jars and mugs. Today, T-shirts, caps, video games, and a hot sauce are now available on www.letsrumble.com.Why do so few word concepts reach national chains' shelves? "It has to be more than words. If you could add art...that would add value," says Betty Lyke Urie, president of Lyke Licensing Consulting, and a former trend buyer for Musicland. Too often, retailers perceive text-only T-shirts to be generic, regardless of the fact that phrases have been trademarked and that the shirt licensee is paying a royalty to the trademark owner. Word-only merchandise tends to get grouped in a retailer's mind with generic T-shirts, such as tops or caps sporting funny phrases (i.e., "I see dumb people," a spoof on a line from movie The Sixth Sense). Ivy Supersonic, whose feather hat creations have landed on the likes of celebrities such as Pamela Anderson and Tommy Lee, is marketing an animated cartoon character of herself rapping a song about It's All Good, www.ivysupersonic.com/allgood.swf. "I'm not a rapper, but my rap is about love your brother, not kill your brother," says Supersonic, who intends to target school-age kids with her message and product."I think a phrase can absolutely work if it is associated with some sort of strategic plan for product or a program," says Pamela Deese, a partner in the Intellectual Property group in the Washington, D.C., office of Dorsey & Whitney. She believes a character may not be necessary, especially when a slogan is tied to a strong program, such as Got Milk?, a phrase trademarked and owned by the California Milk Processor Board based in Berkeley. The phrase has about $160 million of advertising and marketing support and has inspired product from several licensees.Speaking to Retailers "If there is no platform other than usage, why would a retailer be interested?" challenges Rob Postal, vice president, COP Corp., New York.
A platform is something that shows the retailer your idea has gained customer acceptance. That can be the proven track record of one of your licensees with your product.
Delta Alpha Delta has sturdy sell-in and sell-through at about 15 hospital gift stores in the U.S. A recent article on the merchandise in Child magazine resulted in e-commerce sales around the country (www.deltaalphadelta.com).
If finding your first few licensees is still a stumbling block, hire a screen printer to make a few dozen good quality shirts or caps for you and use these as marketing samples.
Tips to Get Your Word Out
Try to get some kind of product placement, either via a celebrity or something that will "generate a buzz," suggests consultant Betty Lyke Urie.

Send a T-shirt to high-profile magazines that relate to your field and try to get some editorial.

Target an "influencer store" (such as Hot Topic for the young and hip market) with your product. Other retailers track Hot Topic merchandise closely, and items placed there tend to get picked up in other chains after Hot Topic jumps out of the category. (Hot Topic is a first to get in, first to get out trend retailer.)

Consider marketing help. Your Ex (www.yourex.com) recently signed up bCreative (www.bcreative.com), a firm that acts as an agent to find manufacturing partners.

If all else fails, re-examine how vital your concept is for today. Trying again later is a legitimate plan because of the changing trend cycles that rule the market.
Subscribe and receive the latest news from the industry Article
Join 62,000+ members. Yes, it's completely free.
You May Also Like
---